Bust out your Mod Podge bottle and make something cool for dad with this collection of over ten decoupage Father's Day crafts!
I have one of "those dads" – the hard guys to shop for. They buy everything they want, so when a birthday or holidays come around, there's nothing left to get them. Here's one thing my dad can't do though . . . he can't buy Father's Day crafts! At least ones that are made by yours truly.
Given that my dad already has everything he wants, I like to give my pops something handmade that he can't get anywhere else. Are you in the same boat? If so, check out these more-than-10 Father's Day ideas below – all made with decoupage.
Grab your Mod Podge bottle and make your dad something he can't buy for himself!
Mod Podge Father's Day Crafts
Map craft – how to make a clock
Rustic frame for the fisherman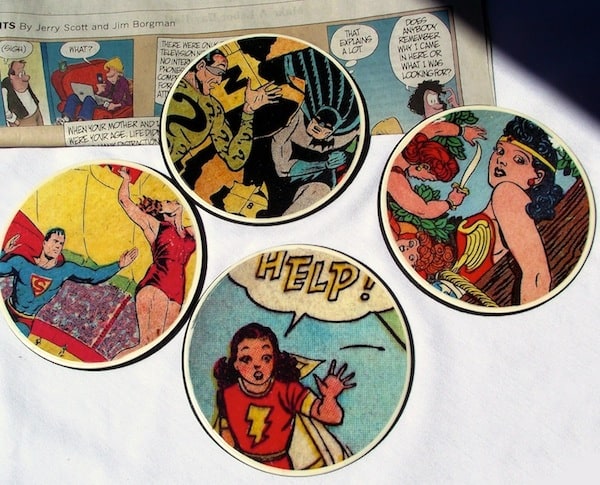 Shelf bracket bookends and lighting cover coasters
What are your favorite Father's Day crafts to make? Let me know in the comments!
I'd also love for you to check out our Free Father's Day Printables. Add one of them to your project!