If you have a giant purse, I have a solution to losing things in the black hole – recycle pill containers into organizers! So easy to make.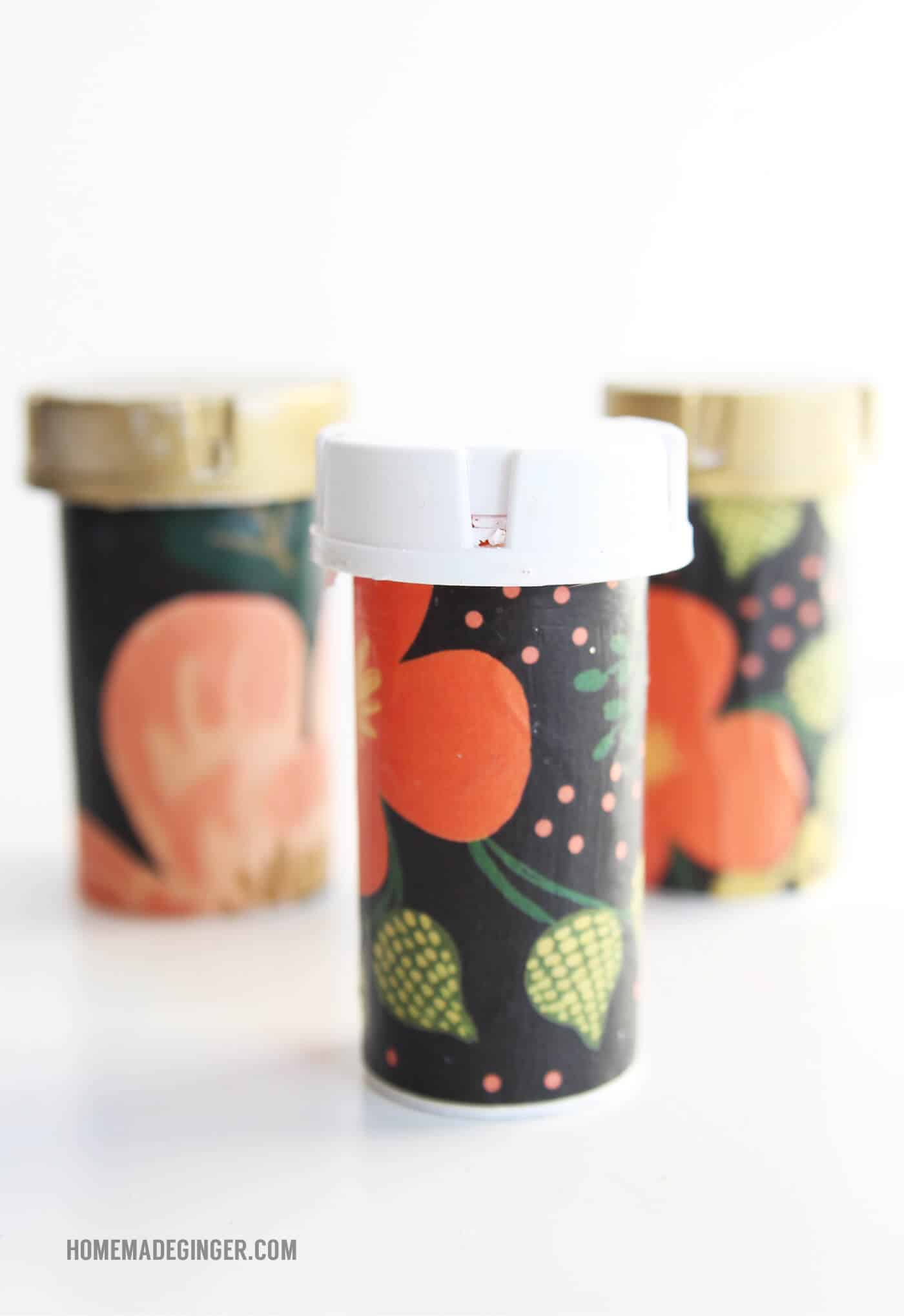 I have 4 kids which means the bag I carry around is HUGE. This also means that I can never find anything when I need it. I am constantly digging through my giant bag as kids tug at my shirt in the grocery store while I'm frantically trying to find what they need.
Maybe someday I can go back to a normal person's purse, but for now, giant bags are my reality. So, I came up with a pretty stinkin' cute way to organize some of those necessary things that a child will inevitably need while we are out. The best part is that I used pill containers that I already had around the house.
You can easily turn your old prescription bottles into sweet little organizers for your purse, desk or anywhere else you need a spot to stash loose odds and ends. I love to use one for bandages and chapstick for my purse and another one for coins. I love Aldi and always need a quarter for those carts!
Pill Containers to Organizers
Here's what you will need!
Mod Podge (Matte or Gloss)
Craft Paper
Sponge Brush
Spray Paint
Scissors
Pill Bottles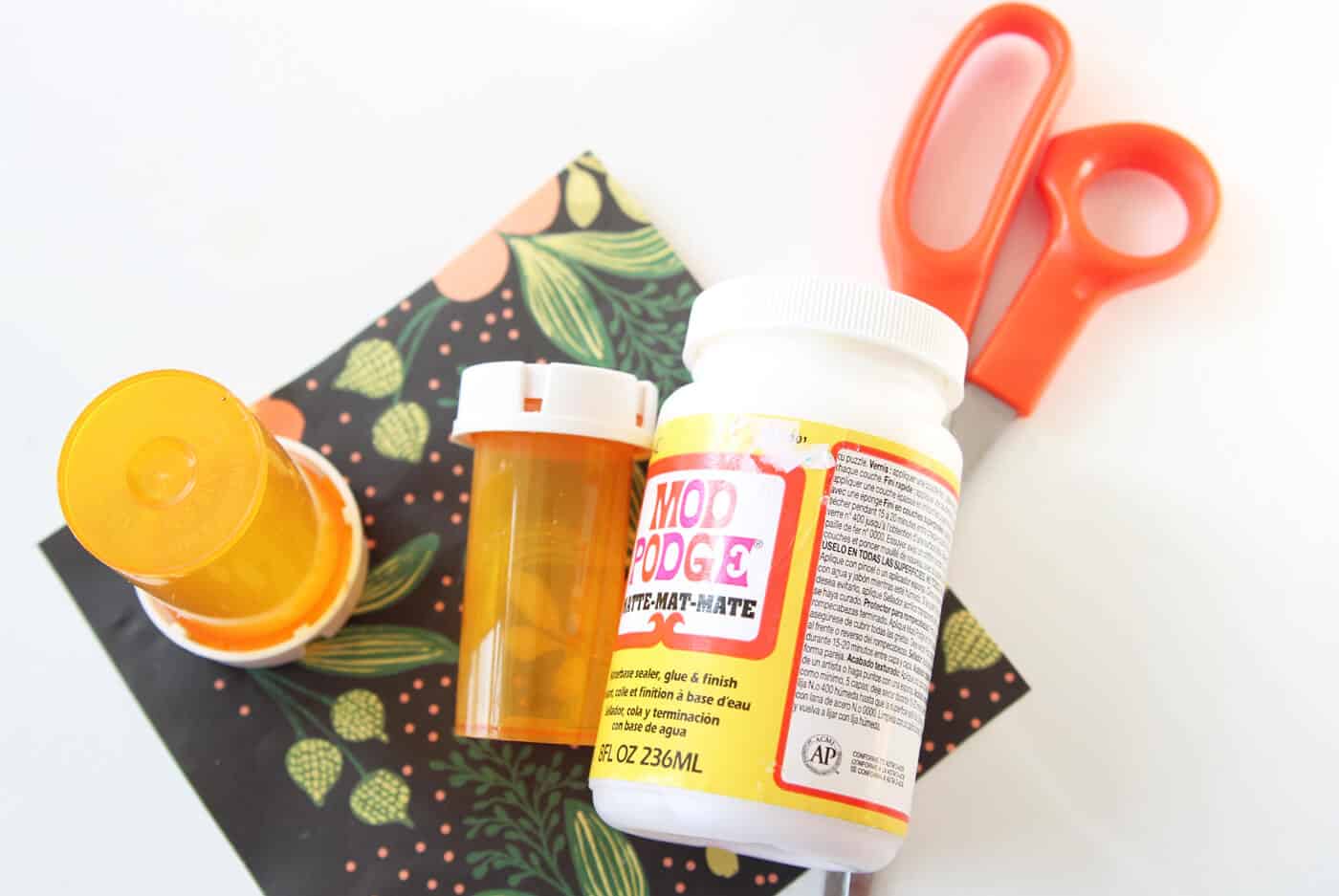 I didn't want the orange bottle showing through so I decided to give my pill containers a coat of white spray paint. I did one lid white and the other 2 lids gold to make them even more fancy! Then, you will need to cut a strip of paper to fit around the bottle.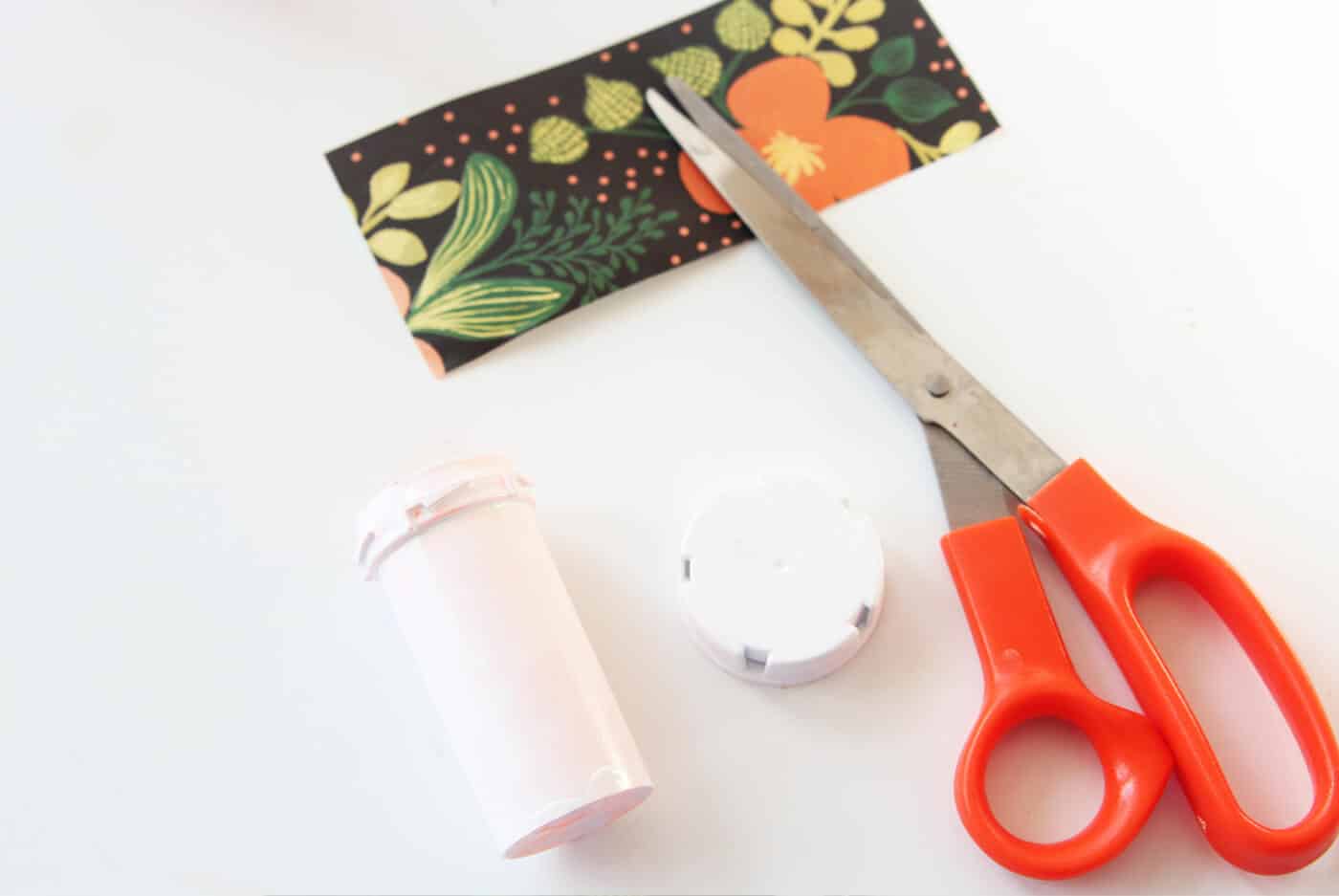 Next, apply a layer of Mod Podge. Then apply the paper and another coat of the Mod Podge, smoothing out any wrinkles as you go.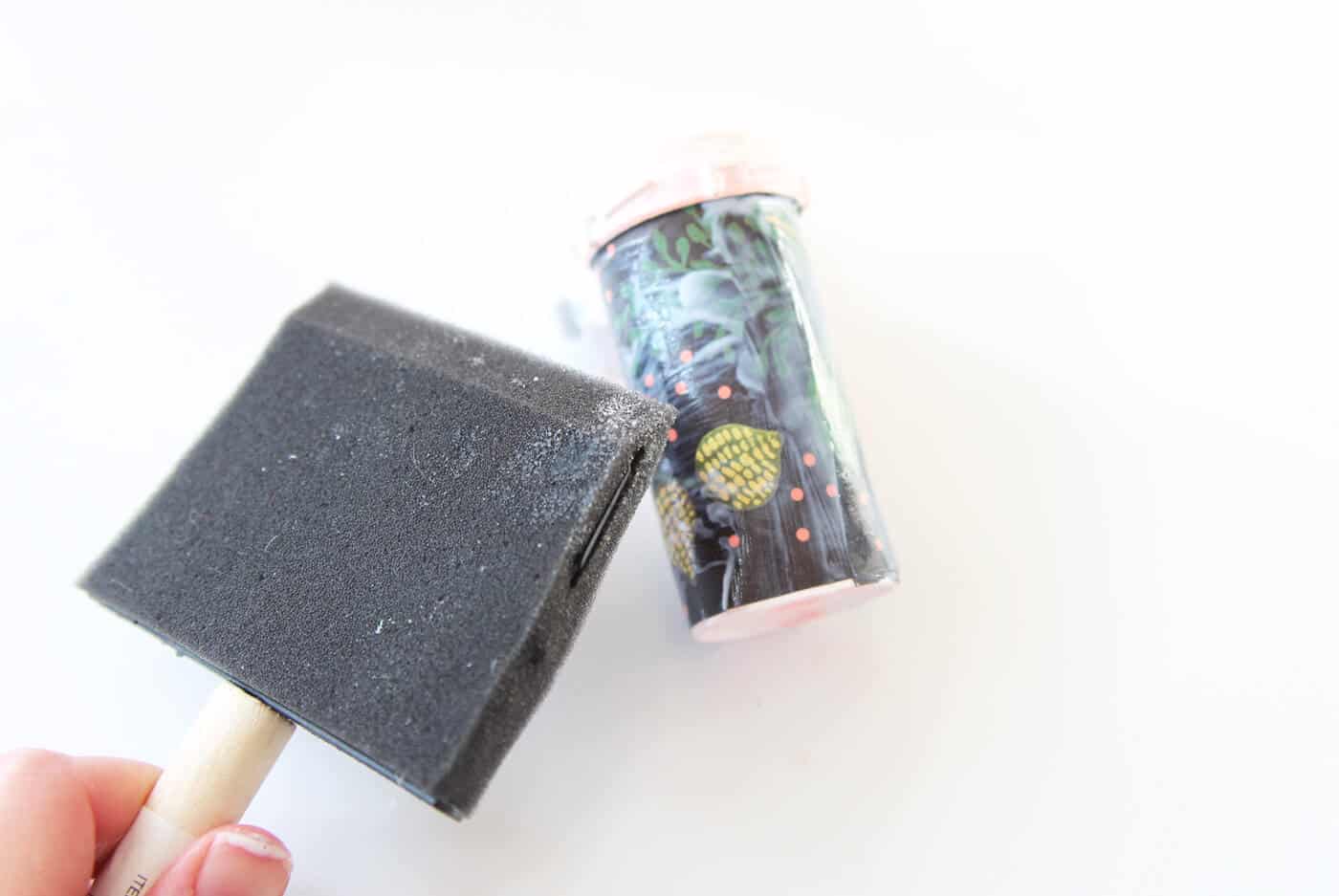 Once it's fully dry, go ahead and fill up those cute little bottles with whatever you want!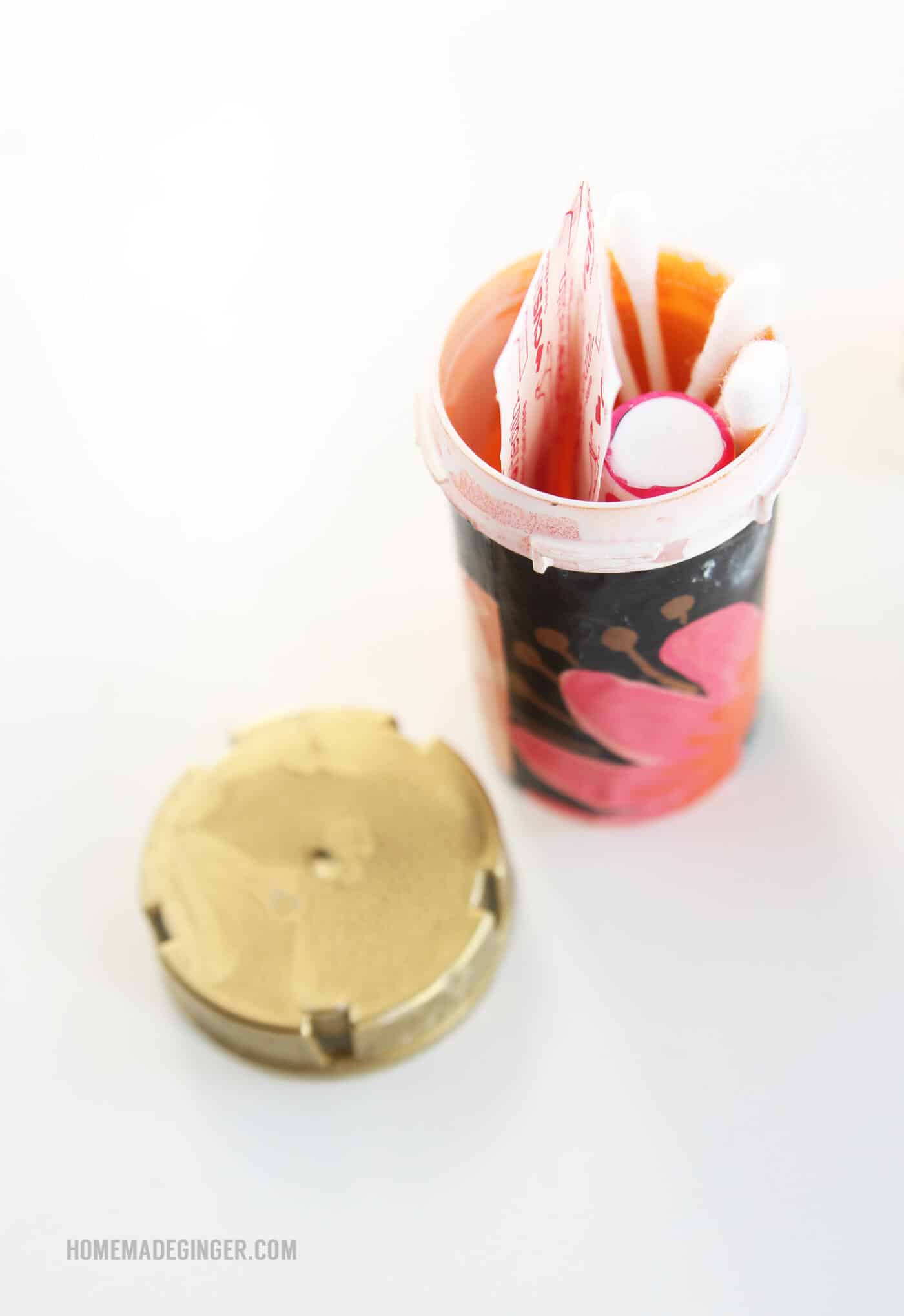 You can use them for coins, loose earrings, an "emergency kit", bobby pins, paper clips and the list goes on and on!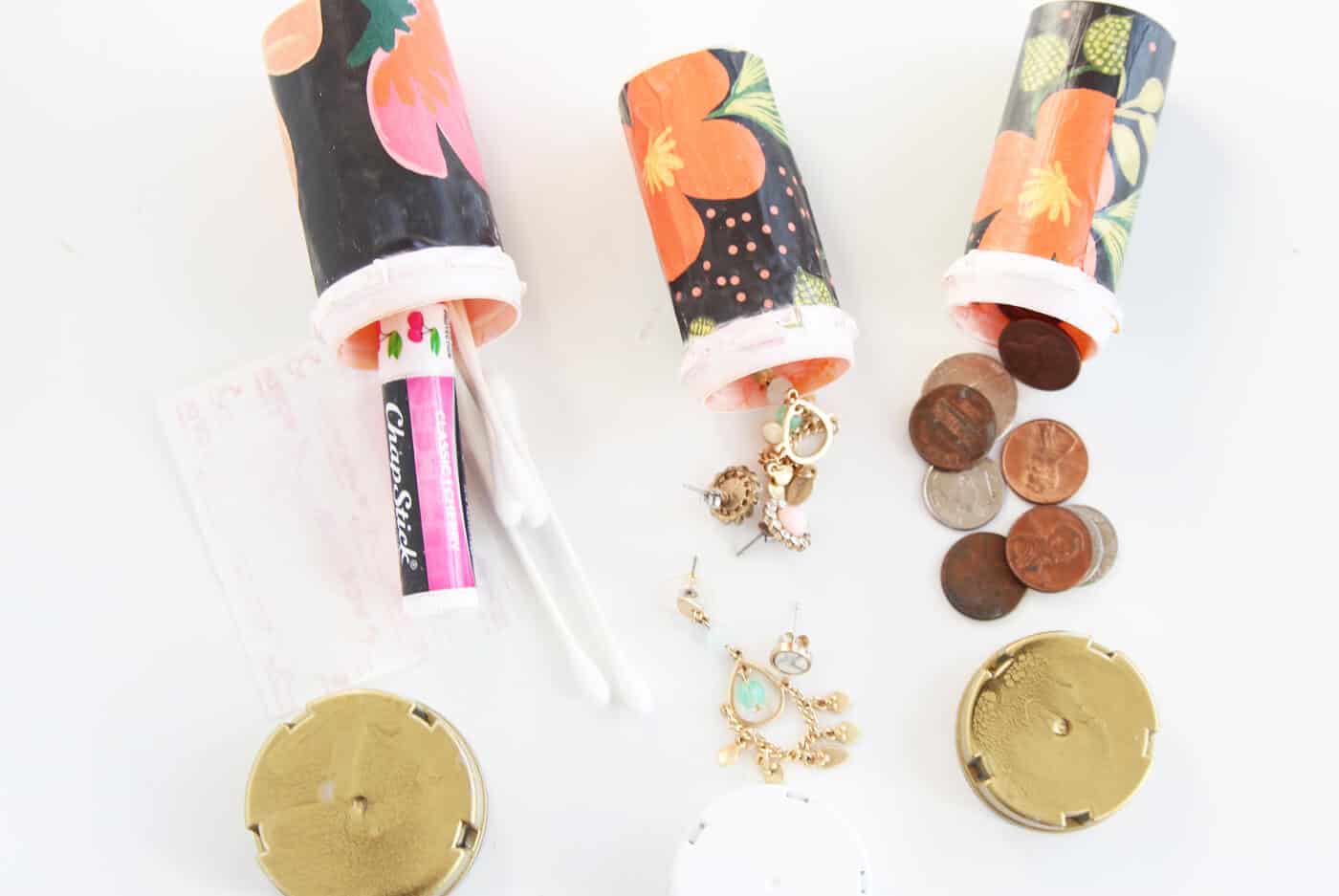 These recycled pill containers would make a cute little gift as well. You could fill one with cash and give it for a teen's birthday gift!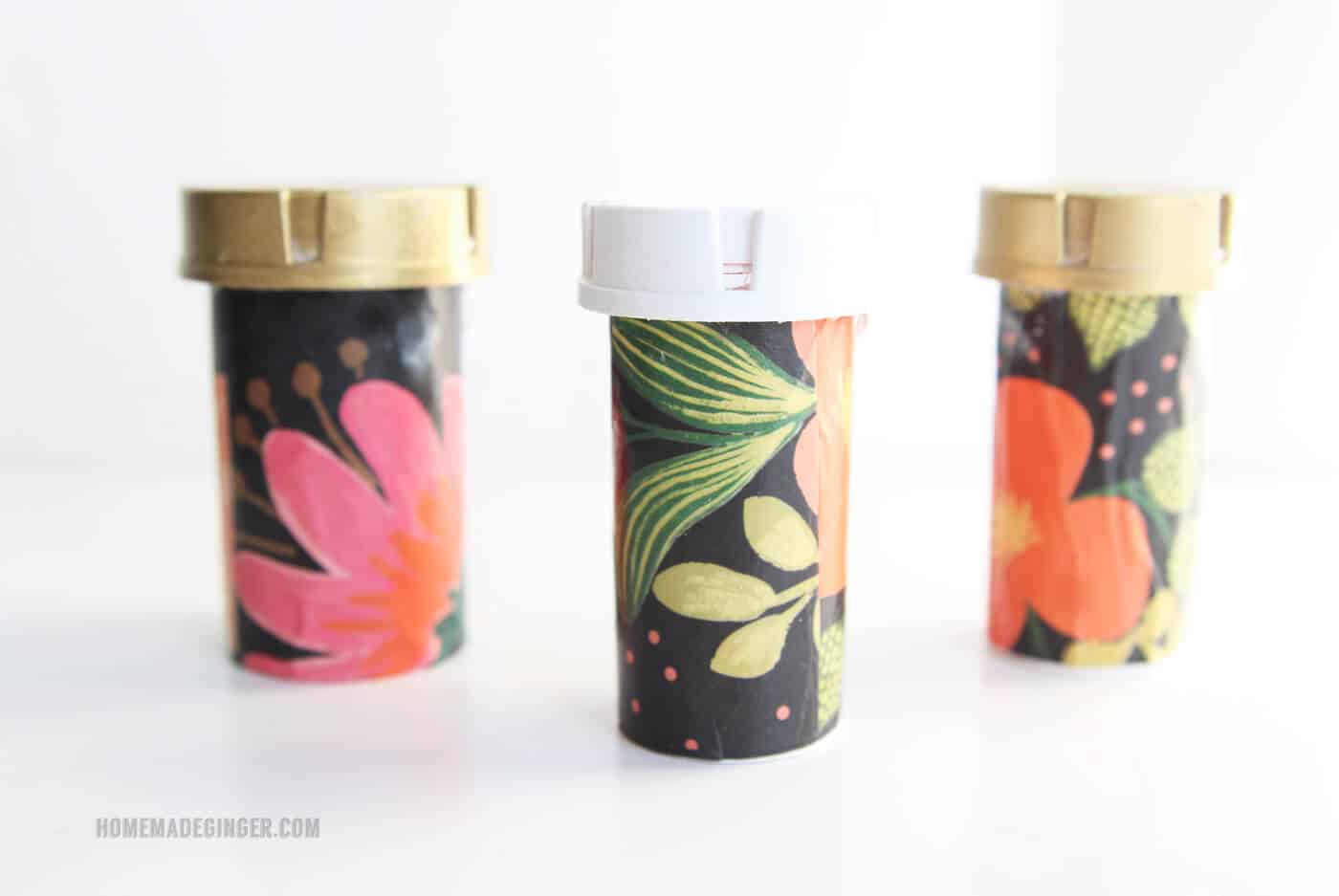 I love anything that makes organizing easy, cute and is super inexpensive to do. (I totally gave my hallway closet a total Dollar Tree organization makeover!) Come say hello over on my blog, Homemade Ginger ,to see more DIYs like this one.