Turn leftover disposable plates into fun Halloween crafts for your kids! Get even more use out of your party plate stash with these 30+ Halloween paper plate crafts.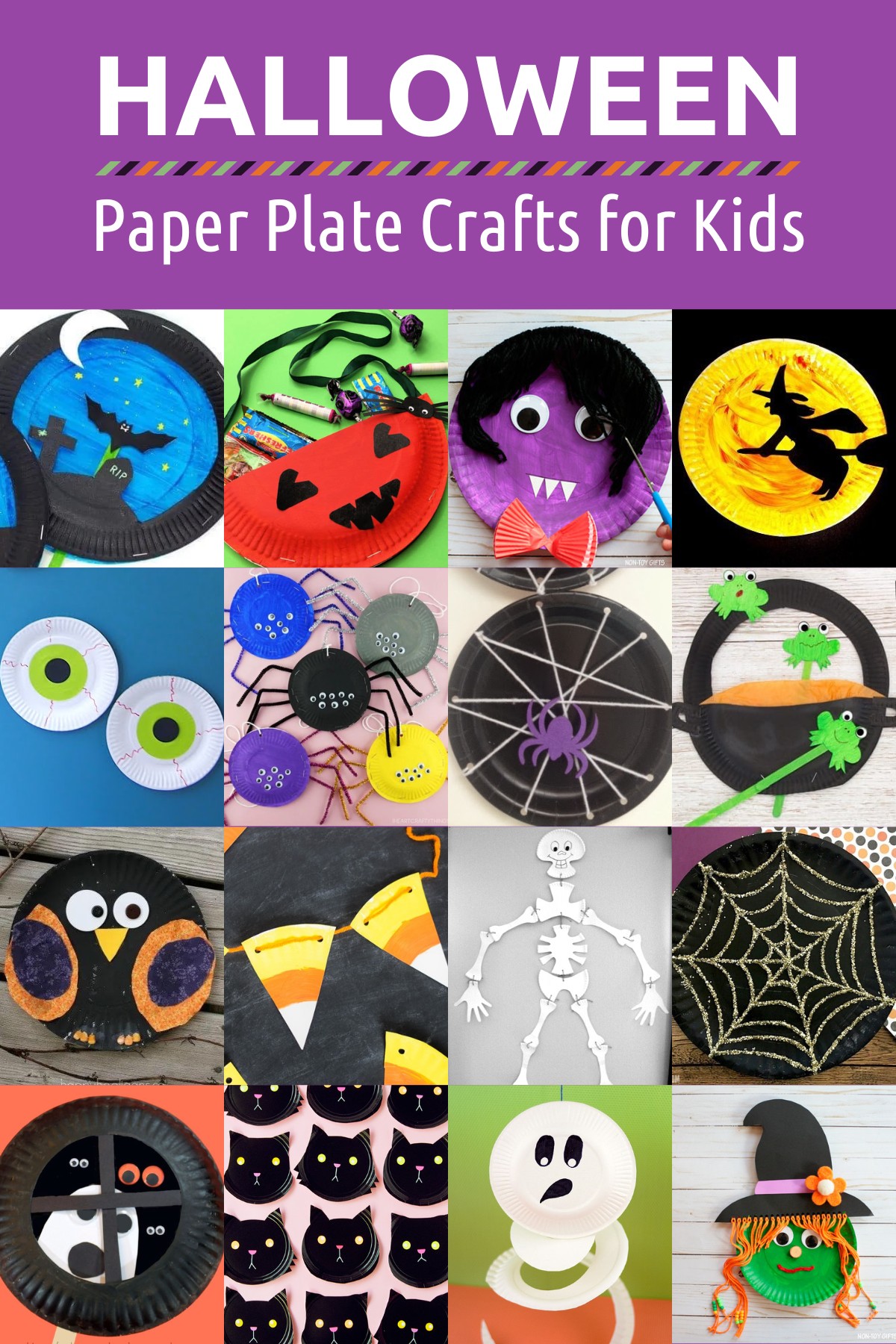 You may have caught on to the fact that I love Halloween! It is my favorite holiday so I enjoy coming up with DIY ideas for spooky wood decor, easy Halloween crafts for kids and mess-free ways to decorate pumpkins. I had so much fun creating my list of Christmas crafts using paper plates that I knew I wanted to make this list of Halloween paper plate crafts. You and your children will definitely enjoy the fun ideas on this list!
What will you need for these Halloween crafts?
In addition to the usual kid craft supplies, you'll obviously need paper plates! They can be dinner or dessert size, but kids will have an easier time using the larger plates.
If you only have white paper plates or ones with a design on them, you should make sure you have craft paint to create most of these ideas (here's our list of kids' craft supplies).
Not only will your child have fun with these crafts, they will also help them develop some important fine motor skills. Kids will cut, hole punch, lace, glue and paint their paper plates — helping their little hands get better with these tasks!
Bonus? No matter what skill level your child may have, they will find something they want to try on this list of Halloween paper plate crafts!
Halloween Paper Plate Crafts
Whether you are looking for spooky, silly or just a bit creepy Halloween craft ideas, you are sure to find them on this list of Halloween paper plate crafts for kids!
---
I hope you enjoyed this list of Halloween crafts using paper plates as much as I enjoyed creating it! While you are here, you should check out these other fun Halloween crafts for kids: