Halloween jars that glow in the dark make a perfect party favor for a holiday celebration. Fill them with your favorite confetti!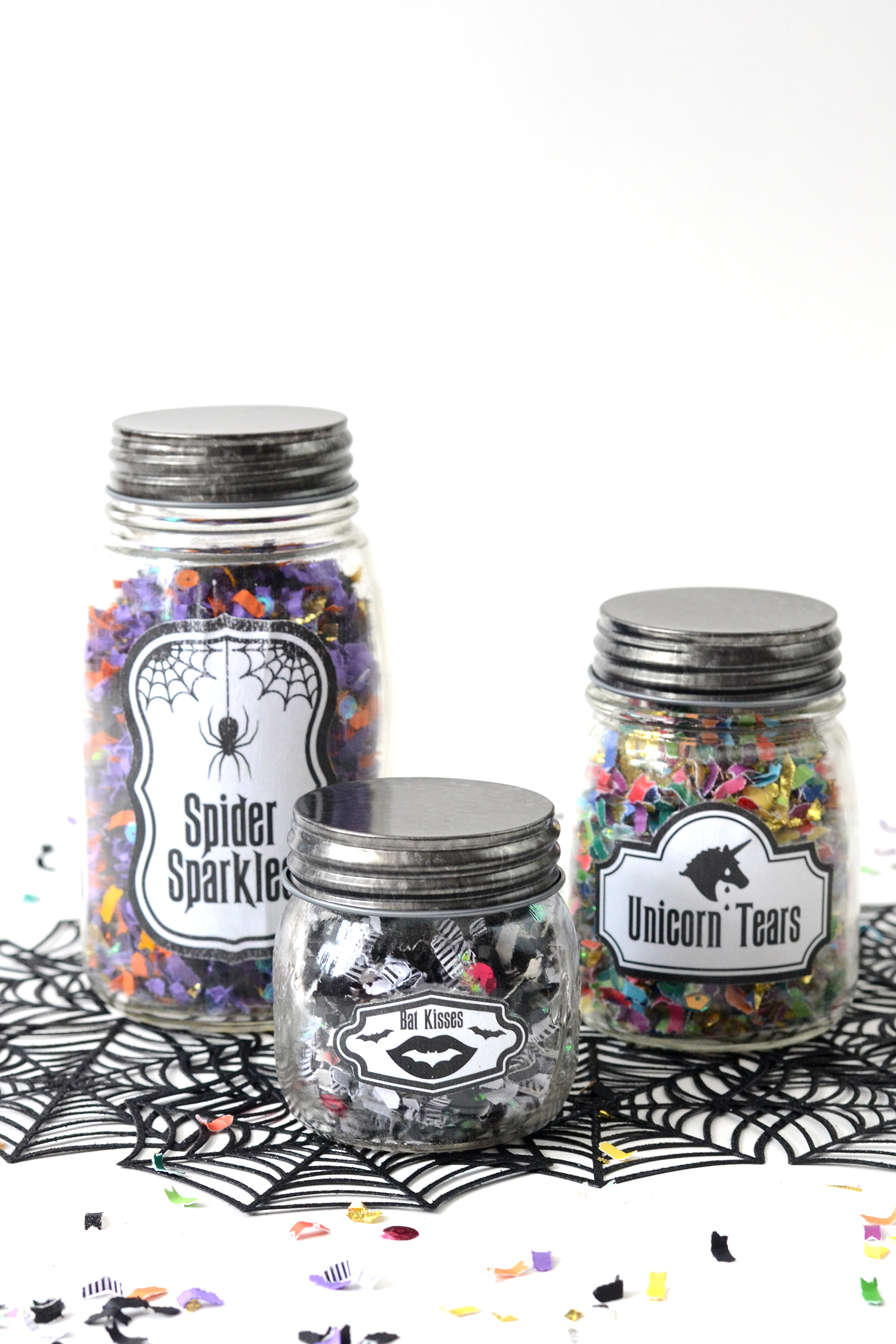 Hi there! Jessica here from The Confetti Bar, the coolest confetti shop on the block, where we believe happiness should be celebrated! Looking for a fun (kid friendly) craft for Halloween? Well these (glow in the dark!) confetti jars are sure to be a hit (and I've even got free, printable labels for you!)
Confetti filled Halloween jars make a perfect party favor for a Halloween celebration. Because who doesn't love confetti?!
DIY Halloween Jars (with Confetti!)
Supplies: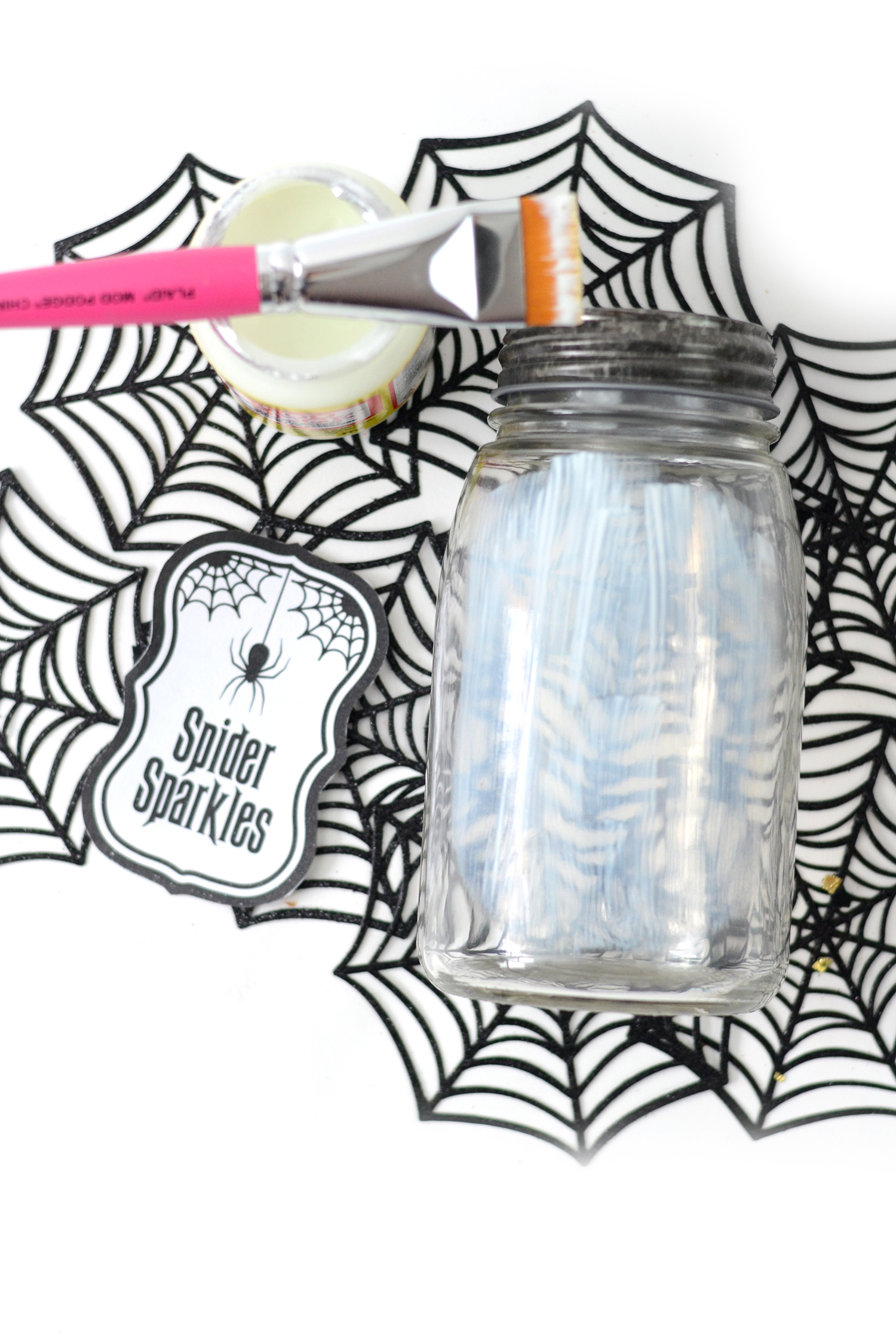 Once you cut out your labels and decide which size should go on which jar, add a thin layer of Mod Podge to the jar (in the area you want to adhere your label).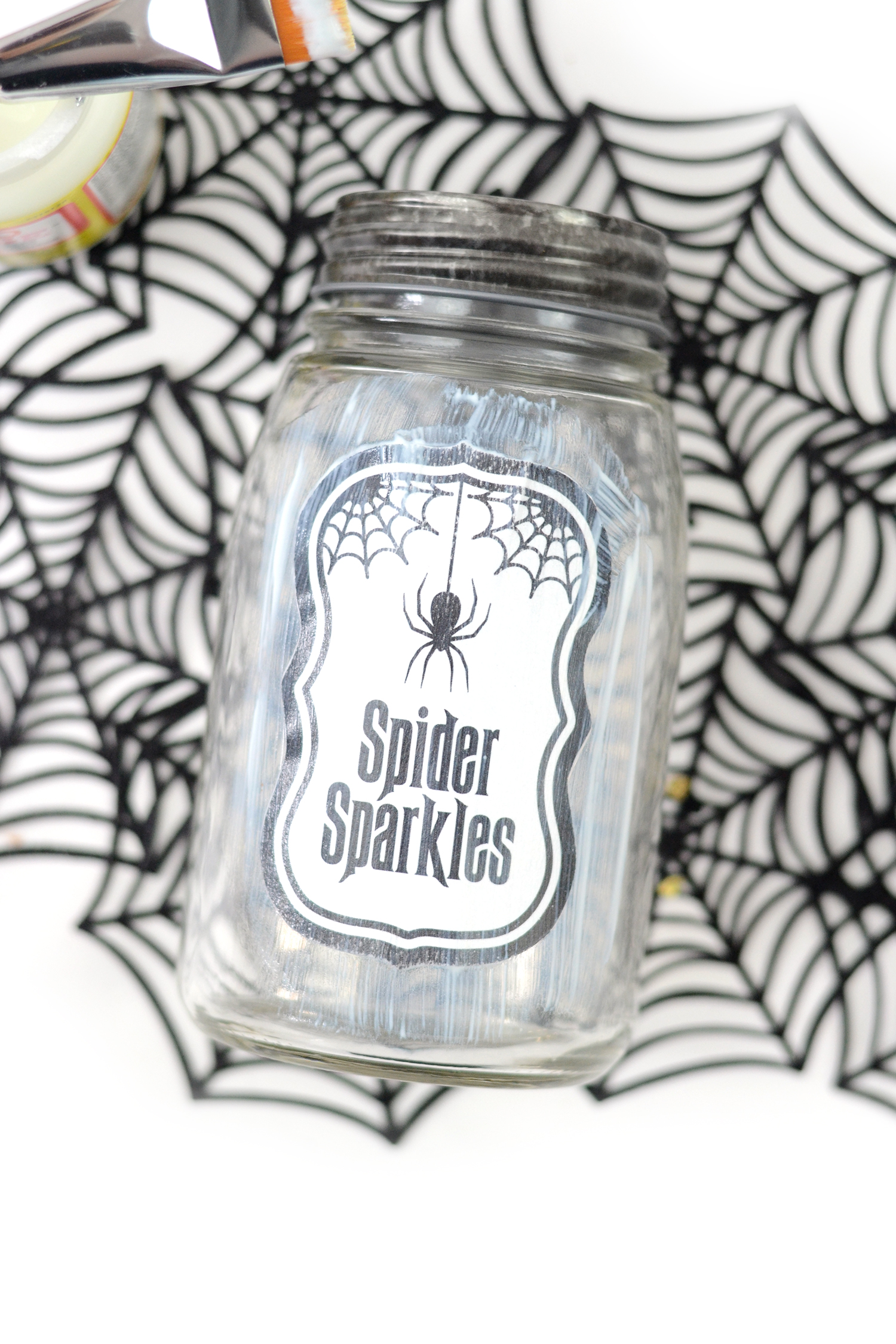 Place the label on, and add more Mod Podge over the top of the label.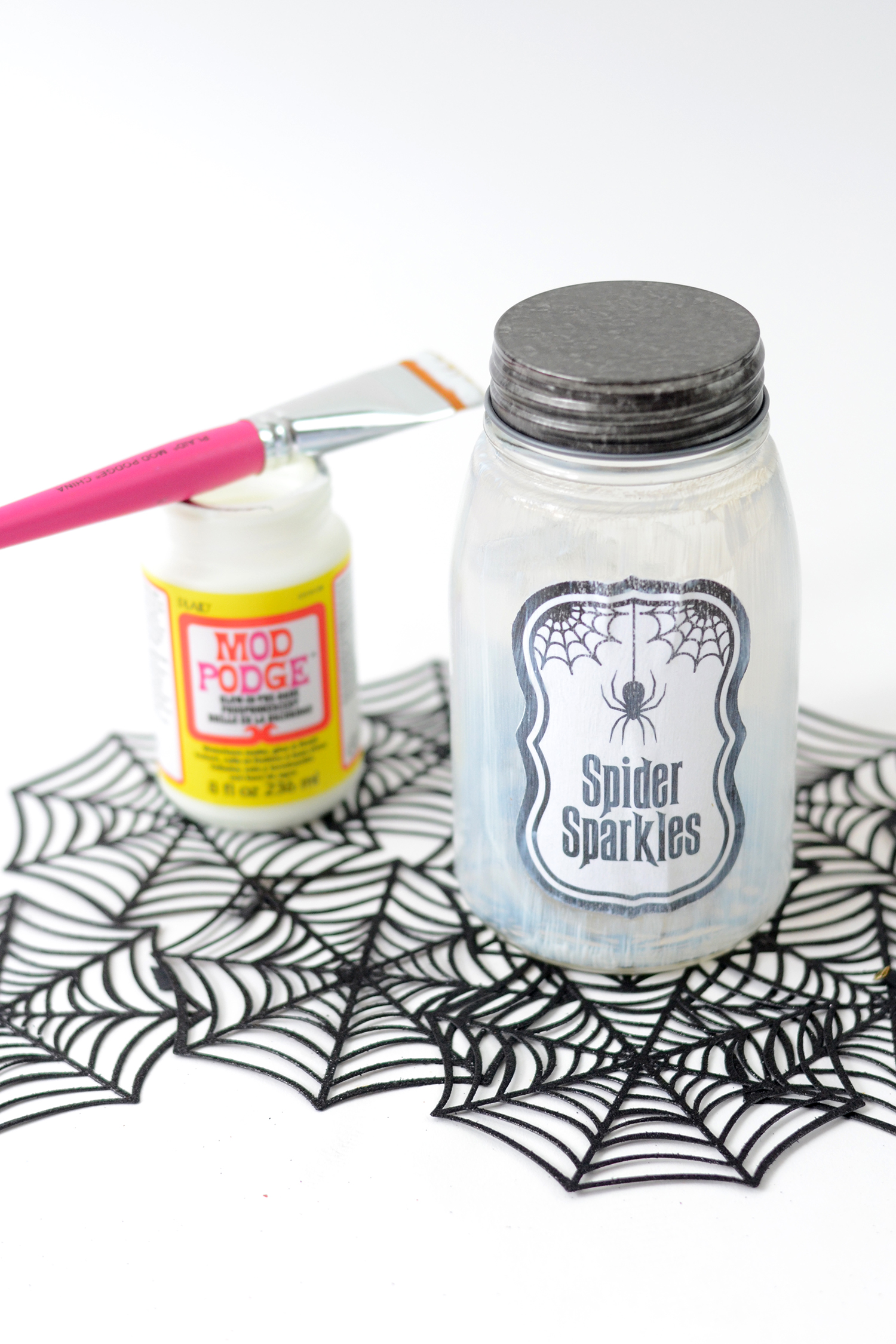 Continue to coat the entire jar with Mod Podge.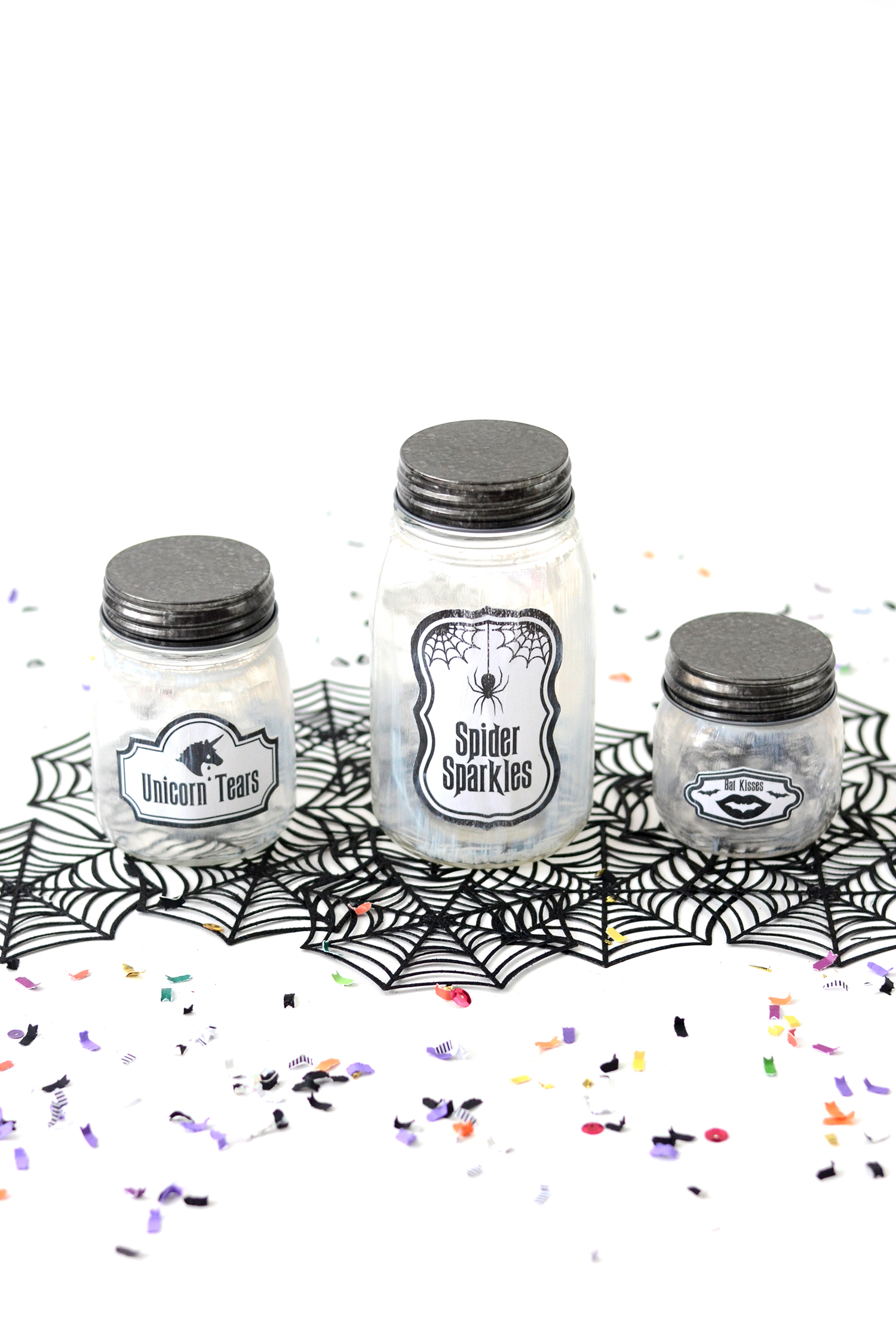 Let the jars dry for about 30 min – 1 hour, then add another coat. (The glow-in-the-dark effect seems to work best with a couple of coats!) Let dry completely.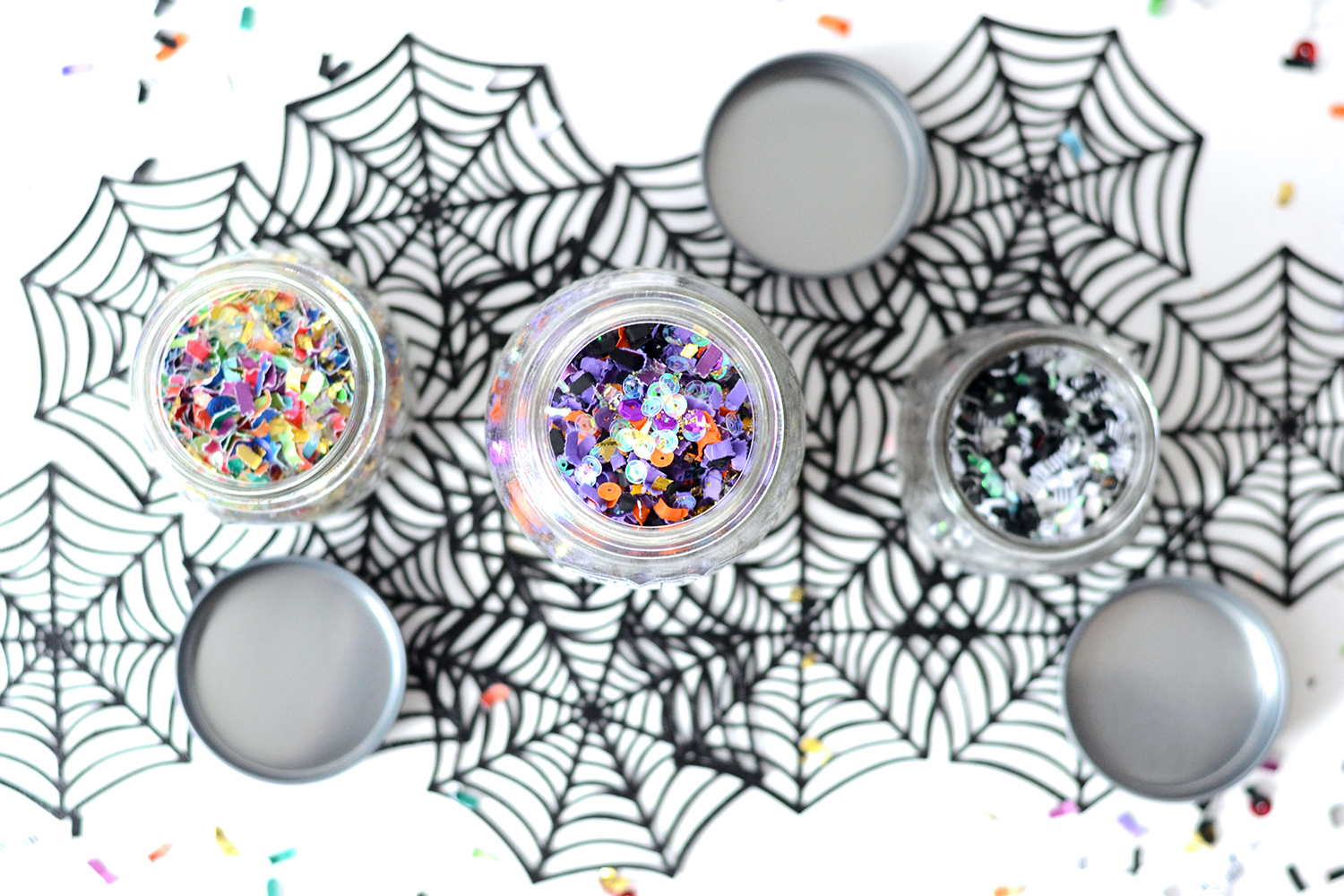 Once you're satisfied with the level of glow-iness and the jars are completely dry, fill with confetti and ta-da!
Super cute Halloween decor that, once exposed to a light source for a few minutes, will glow in the darkness!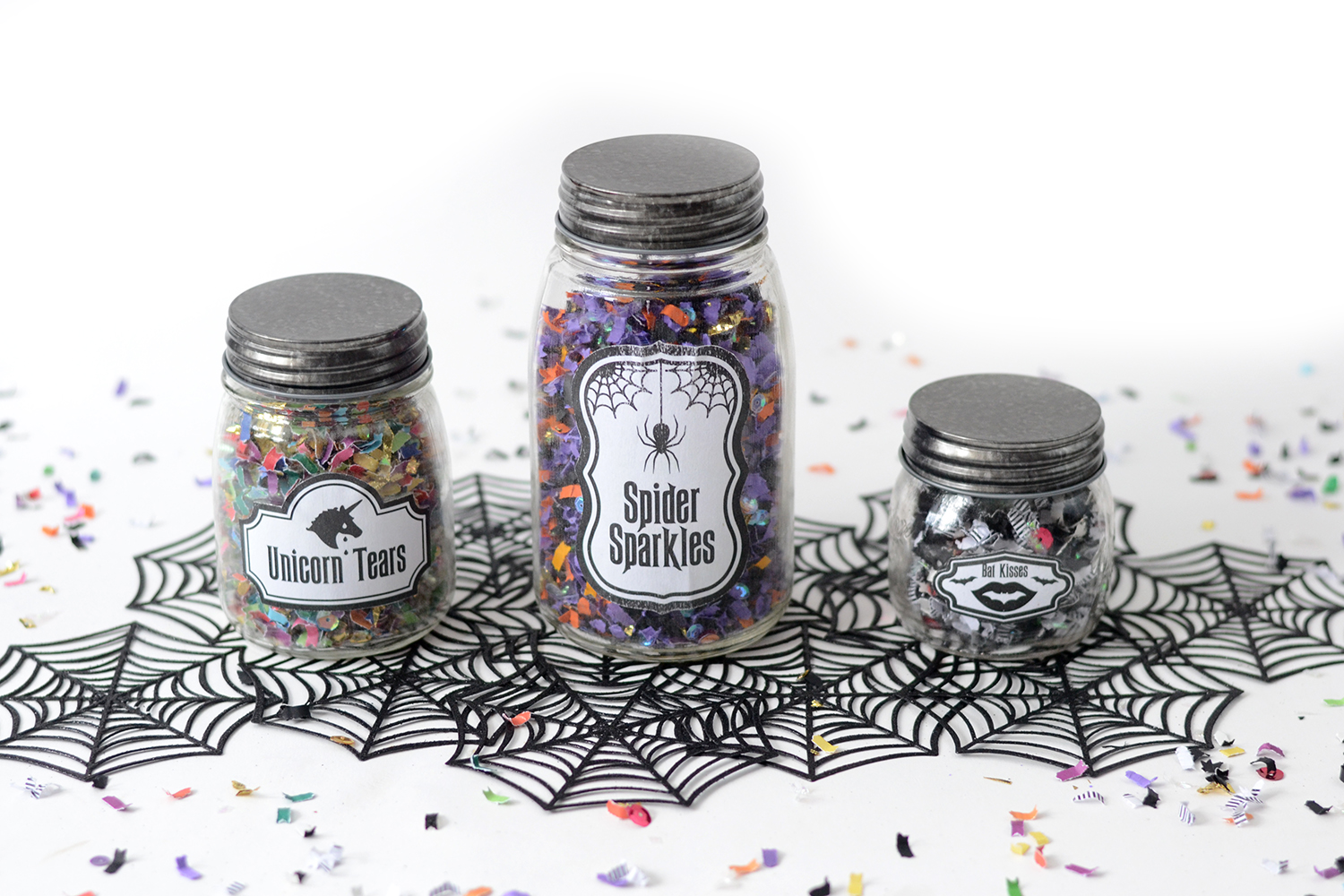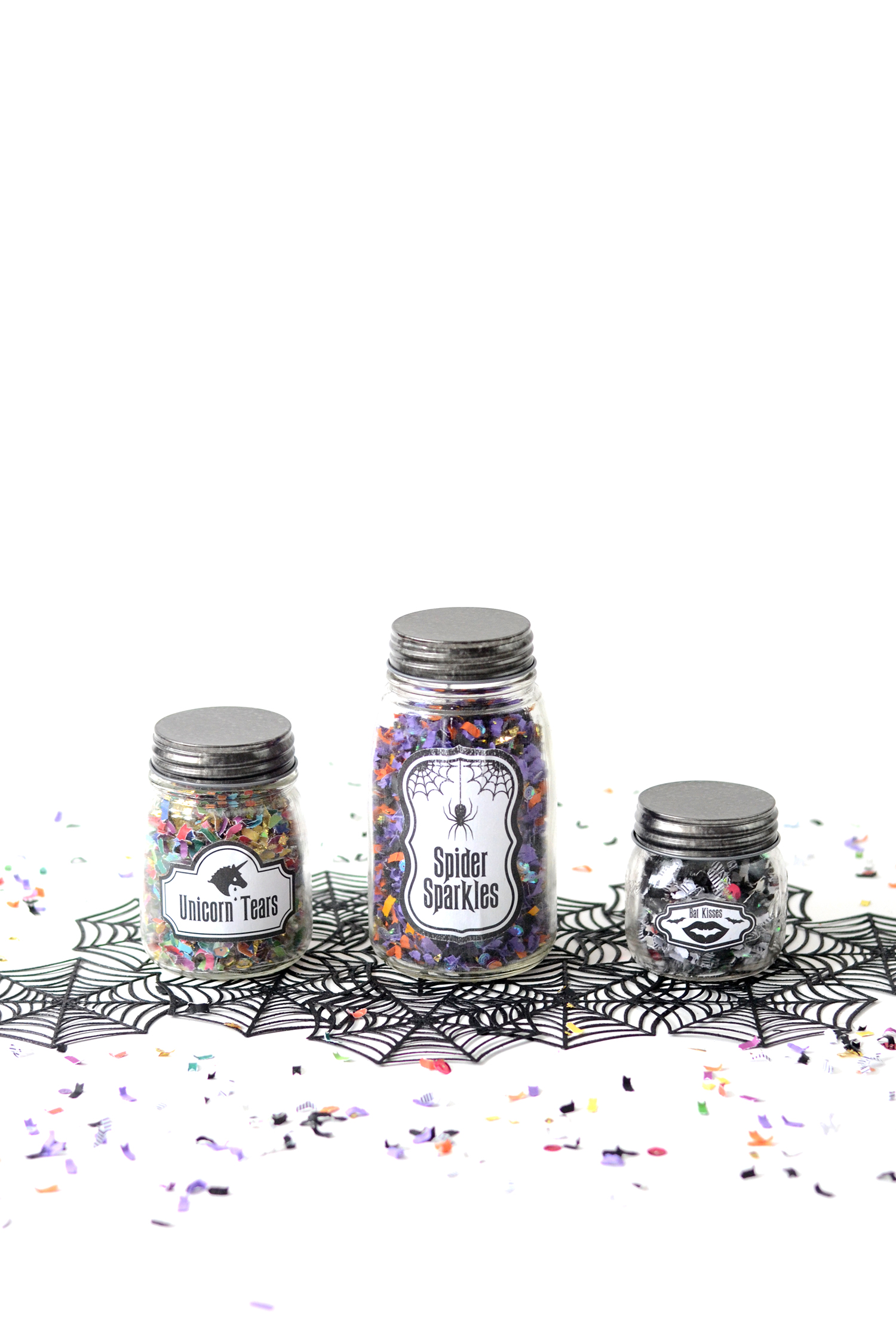 In our shop we've got lots of fun confetti options for you, and you can even order custom confetti. You can also check out our blog for more fun (like these amazing Confetti Bowls), and we'd love to see you around Instagram, Facebook, and Pinterest!