Make holiday decorations the easy way! These seashell ornaments are simple . . just use glitter and Mod Podge to make pretty Christmas decor.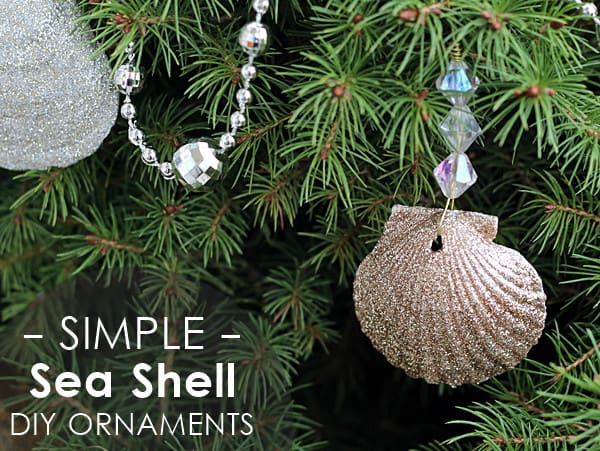 For me, the holiday season calls for sparkle. Always. (Are you surprised?)
Christmas is fast approaching and I am getting some handmade gifts and ornaments made this month to (hopefully!) make next month a little smoother. I decided that my tree will need a little more twinkle and shine, so I grabbed some glitter and got busy on this seashell ornaments DIY.
My husband and I love vacationing at the beach when we can . . . and I'm always on the lookout for pretty shells when we are there. (Hello?! Free craft supplies!) I have a bit of a shell collection and I thought it would be nice to incorporate them onto our tree as a keepsake with a little sparkle.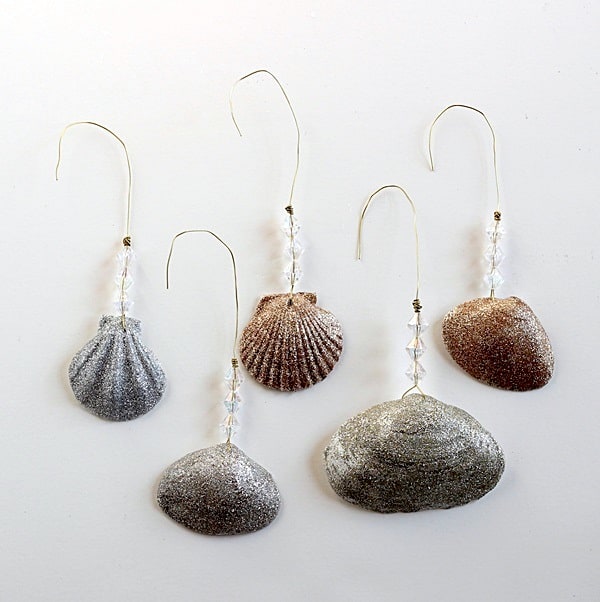 Want to see how to make these seashell Christmas ornaments? The process is pretty simple.
Glitter Seashell Ornaments
Gather These Supplies
Shells
Drill and small bit
Eye protection
White craft paint
Glitter, various shades
Brushes
Gold wire, 24 gauge
Large, clear beads
Wire cutters and pliers
Steps to make shell ornaments: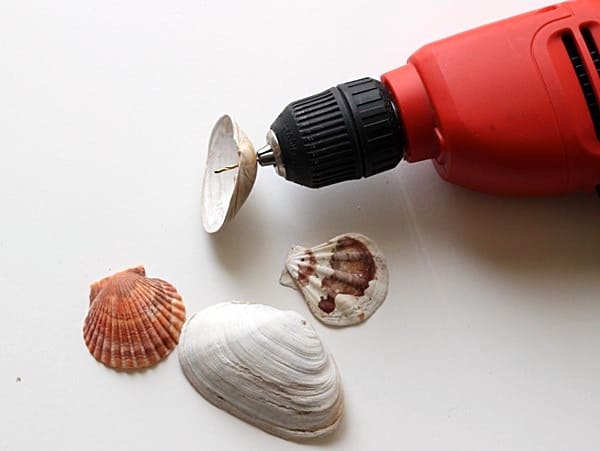 First, very slowly and carefully drill a small hole into each shell. Eye protection is advised just in case a shell splinters or breaks. (Yes, I'm speaking from experience!)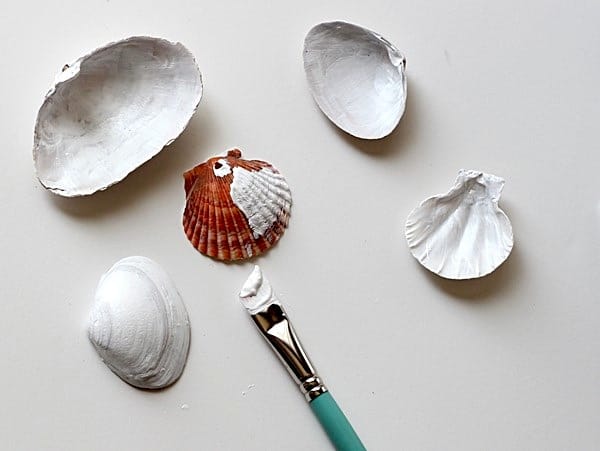 Paint the fronts and back of each shell with white paint. Allow the paint to dry.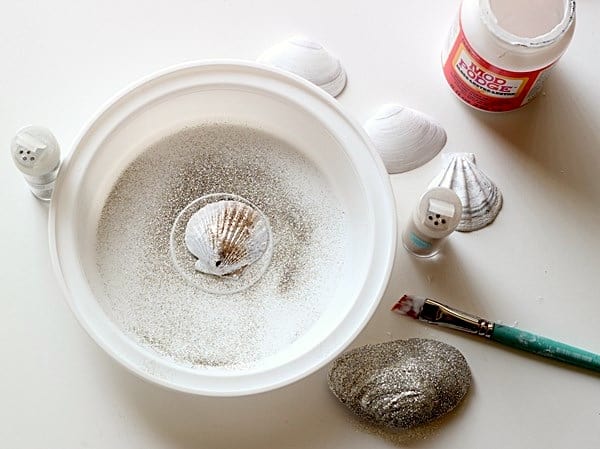 Brush a liberal coat of decoupage over the front of the shell. Sprinkle with glitter, shake off the excess and allow to dry. (Tip: I recommend shaking your glitter over a shallow pan or container to minimize the mess and save any glitter if you want.) You can certainly cover both sides with glitter. I chose to only coat one.
Apply two more coats of Mod Podge over top of the glitter to seal it down so it does not shed.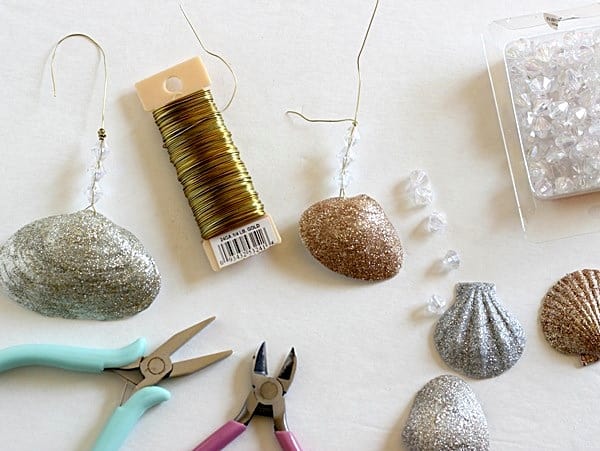 Loop a piece of wire through the hole you drilled. Leave one end longer than the other. Slip three large beads over both ends of the wire.
Twist the shorter wire tightly above the top bead and pinch the bundle of wire together with pliers. Bend the longer wire into a hook that you can use to hang on your tree. Your seashell ornaments DIY is complete. Now you have cute and glittery bling for your tree.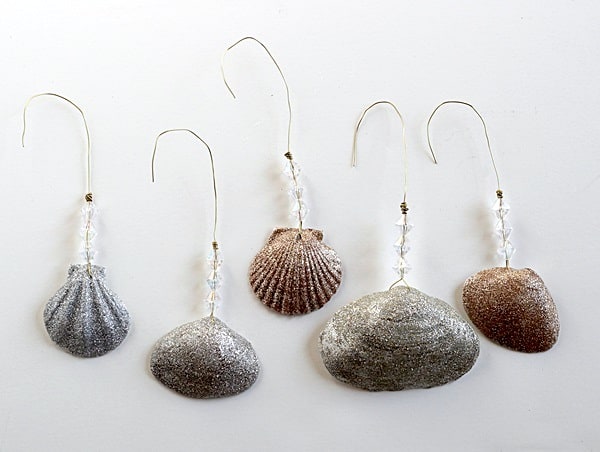 These seashell Christmas ornaments would make great handmade gifts or package toppers, too. For our home, I love that my shell ornaments are a pretty (and sparkly!) way to save a vacation memory!
Love these seashell ornaments for Christmas? Here are some other options you'll love!