Looking for one of those advent calendar ideas that is truly unique? Make this wood snowman advent calendar and use it again year after year!
Skills Required: Intermediate. You'll need to be able to use a saw and a drill (and own the equipment, or know someone who does). The cuts that you'll make are basic. The rest is just painting.
Are you looking for unique advent calendar ideas? I've got a fun one for you today! One that you can use year after year: a snowman advent calendar. One of my favorite things to do when I was little was countdown to Christmas!
My parents bought my brothers and I those $1 advent calendars with the chocolate inside and we'd open them each day. While those were fun, we'd have to throw them away when we were done.
What about a DIY advent calendar you don't have to throw away made from a clock face? Isn't this snowman cute?? He's so happy and excited to countdown to Christmas.
Before we dive into making your snowman advent calendar, I wanted to go over the steps that you're going to go through to make this project. There are a few steps, but each step is relatively easy:
Cut the wood to make the hat and nose
Shape the nose
Drill a recess in the back of the wood circle so the hardware will fit
Paint the snowman's face, details, hat, nose
Write the numbers in Sharpie
Seal with Mod Podge (optional)
Screw/glue it all together
It's really not that hard at all! If I can make it, you can too. The payoff is worth it too, because this guy can be used year after year. Oh, and it's candy free . . . but not fun free!
Snowman Advent Calendar
Gather These Supplies
Wood clock face – 10"
Unfinished pine wood pieces – 4 x 4" square, 1 x 12" rectangle (I got mine from Michaels)
Acrylic paint – white, orange, black, light gray
Sharpie marker – black
Spouncer
Paintbrushes – flat brush, liner brush
Wood glue
Embellishments – ribbon, flower (for hat)
Tools & Hardware
¼" bolt with two washers and a nut
Miter saw
Dremel with sanding bit
Drill with ¼" drill bit
Optional – 13/16 spade bit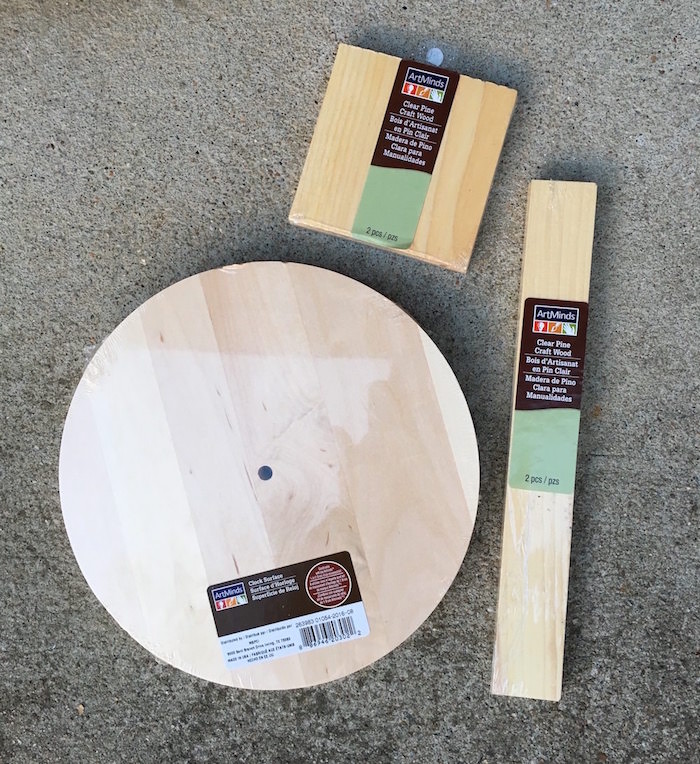 Step 1: Gather your supplies. You can get a clock face and the wood parts from the supply list at Michaels!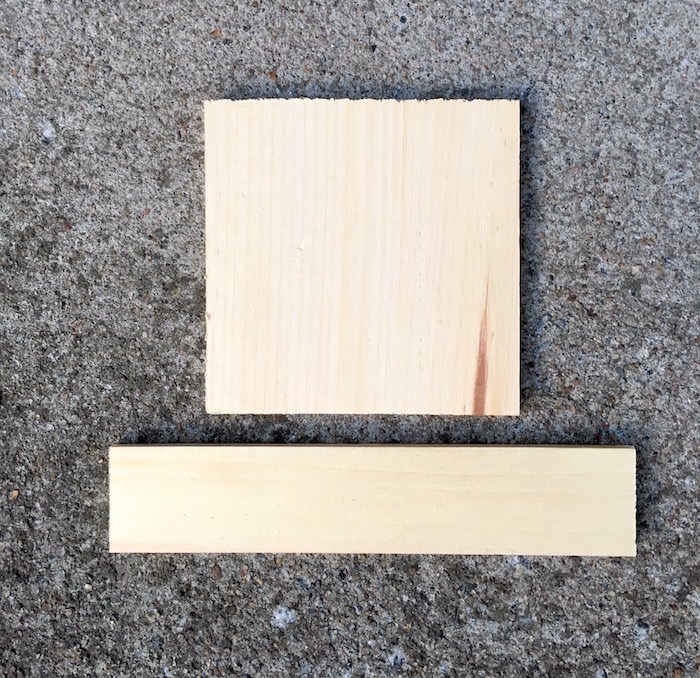 Step 2: To make the snowman's hat, cut one of the long wood rectangles in half using the miter saw. That's the brim. You'll use one of the pine squares as the top of the hat.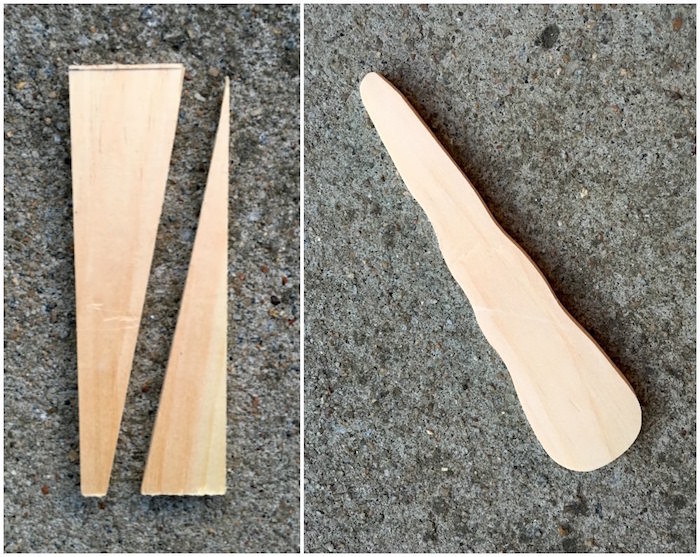 Step 3: Cut the nose out of the other half of the long wood rectangle.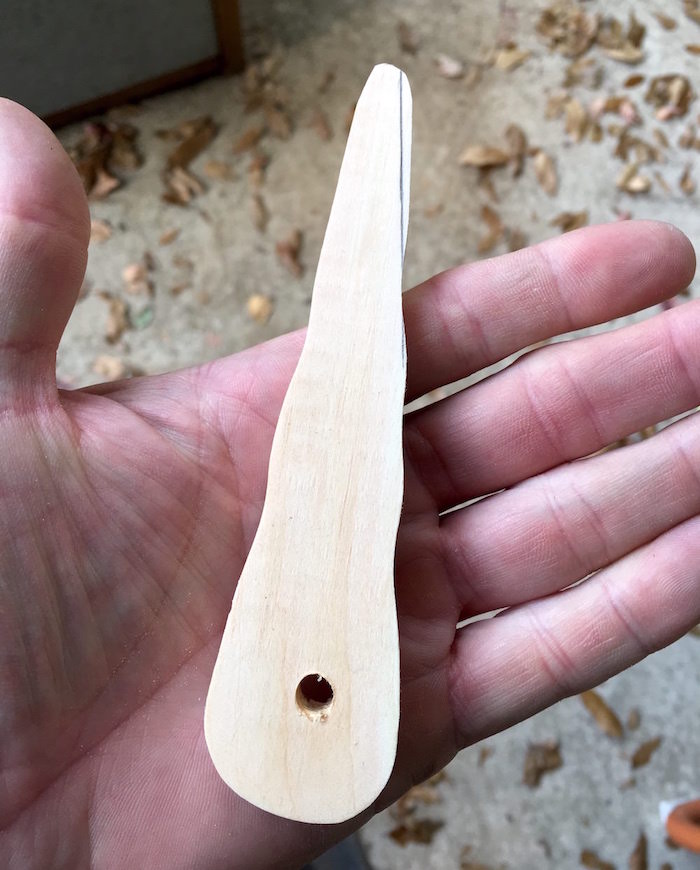 Step 4: Sand the curves in the nose using a Dremel with a sanding bit. Drill a ¼ hole at the end of the nose.
Note: You can also make the curves in the nose with regular sandpaper, but it's just going to take a bit longer.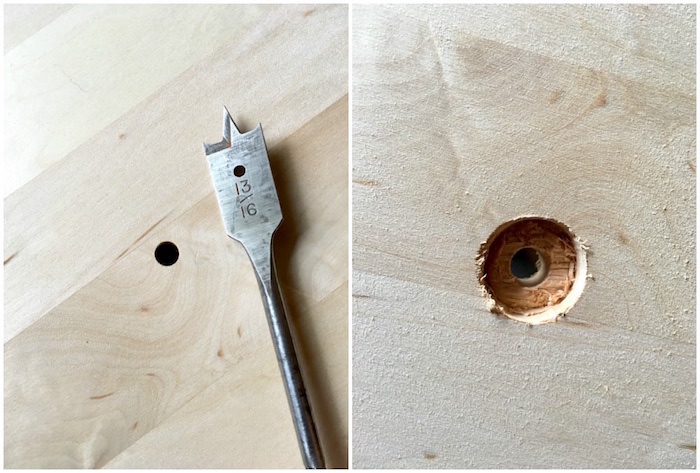 Step 5: This step is optional, but it will help your advent calendar sit more flush on the wall! Drill a recess into the back of the clock face with a spade bit. This is so the nut that attaches the nose will fit down into the recess.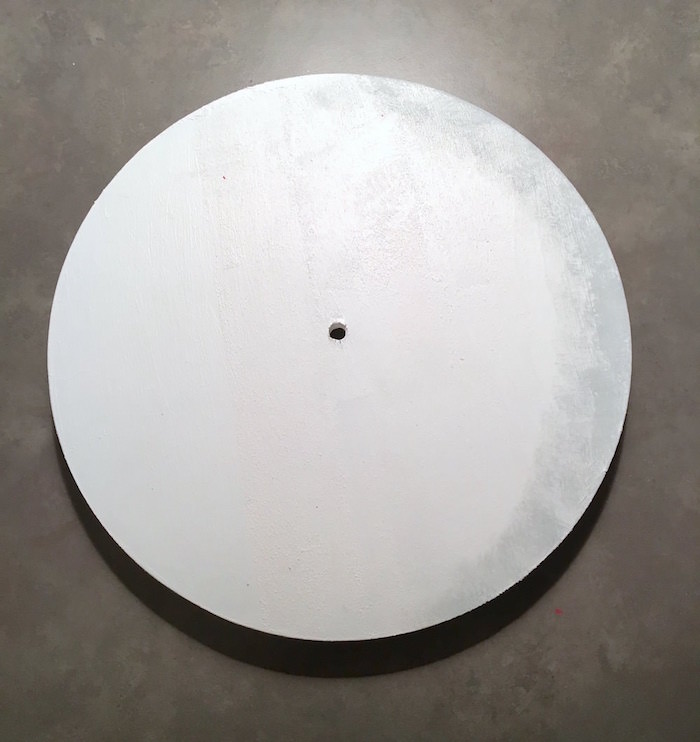 Step 6: Paint your clock face white, then spounce light gray around one edge to give it a highlight. Let dry.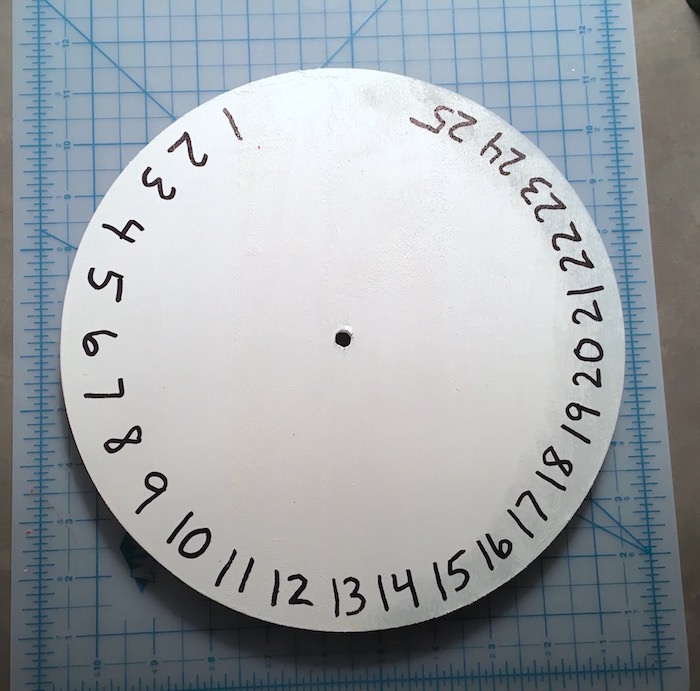 Step 7: Write numbers 1 – 25 around the edge of the clock face using your Sharpie.
I just went for it, but I know it's hard to make things even. If that's an issue for you, I recommend taking scrap paper and making a template of the face. Tape two sheets together if you have to.
Use that template to get the numbers in the right place. Then you can place the template over the snowman's face and use a pencil to write over the tops of the numbers – you'll be able to see the placement where the pencil made grooves on the face.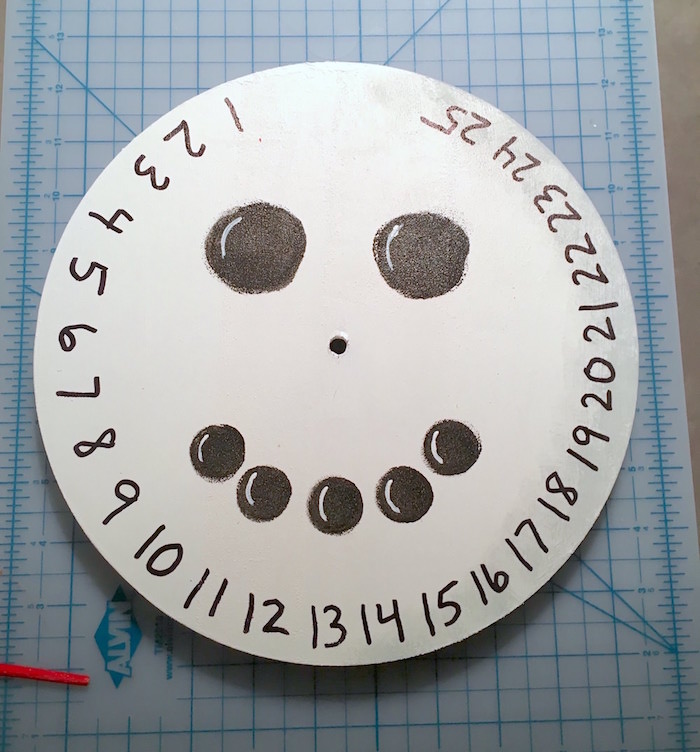 Step 8: Use a spouncer to add "coal" to the face with black acrylic paint; add white paint highlights with a liner brush. Let dry.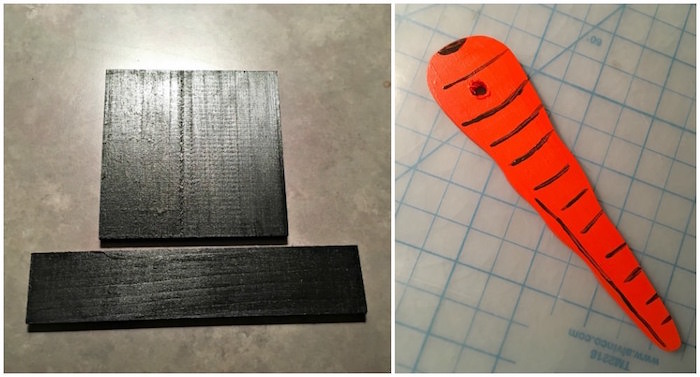 Step 9: Paint the hat pieces black and the nose orange. Add highlights of black to the nose with a liner brush. Let dry.
Optional at this step: seal all of your snowman advent calendar pieces with Mod Podge, including the face.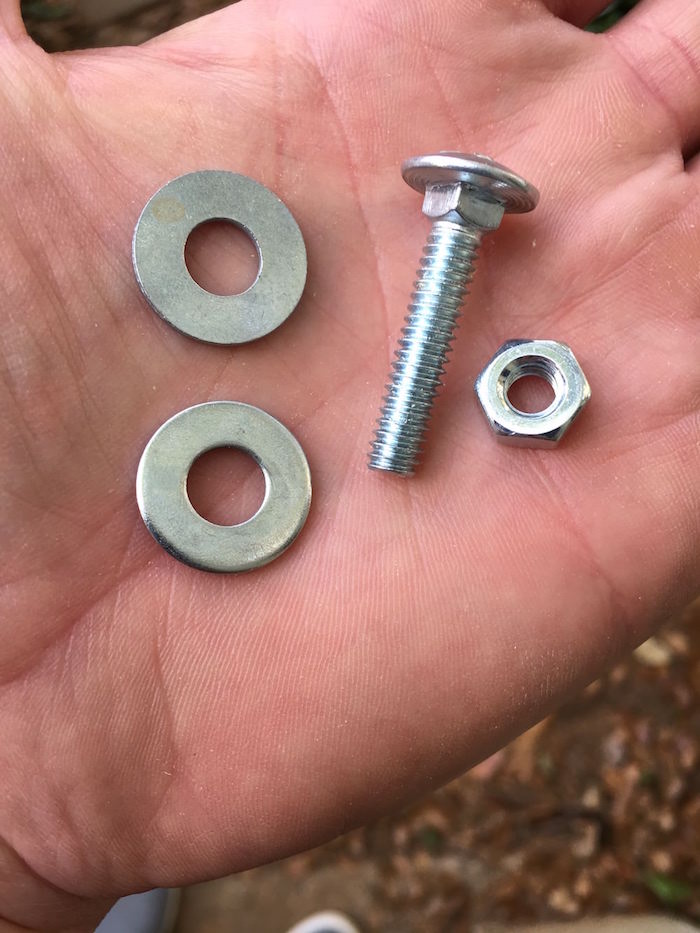 Step 10: Grab your ¼" bolt (1" length), two washers, and a nut. You're going to assemble the nose.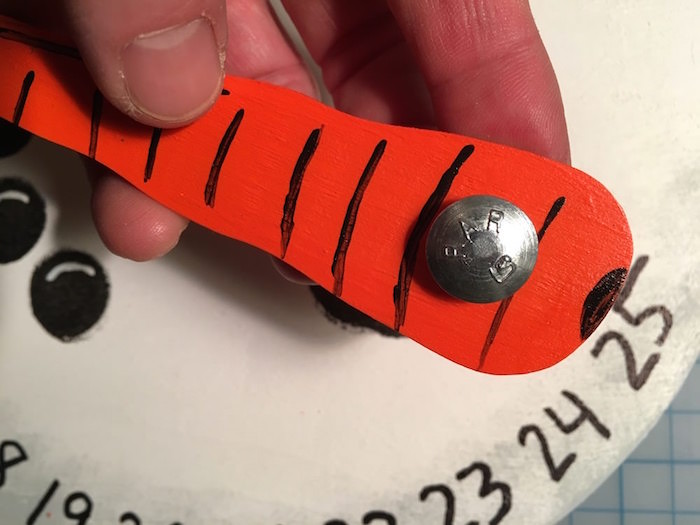 Step 11: Attach the nose tightly enough so you have to push the nose to each individual date. You don't want it too loose (or too tight)! Paint the bolt orange and let dry.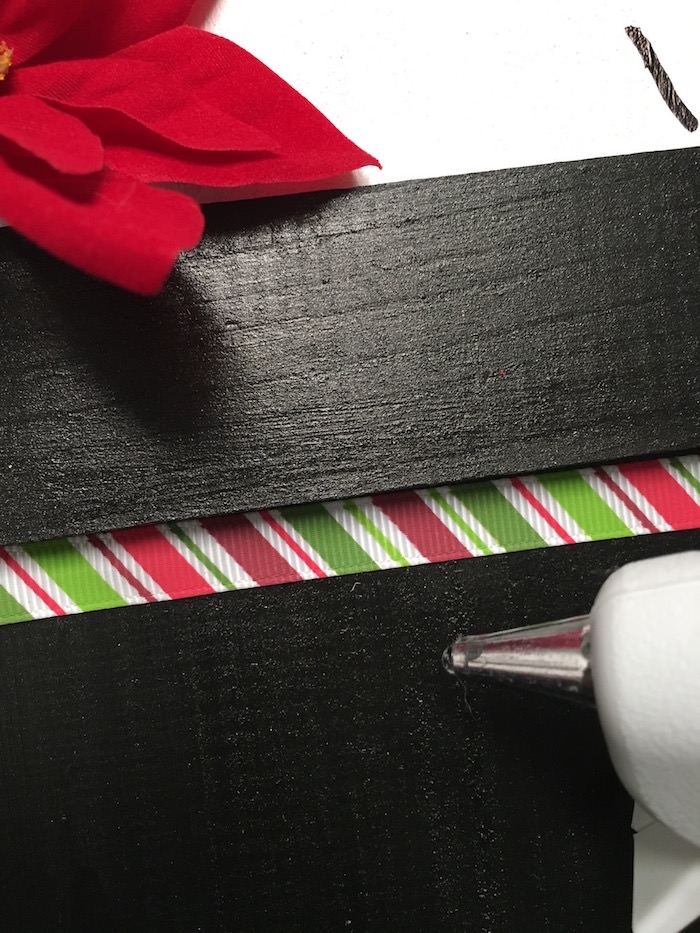 Step 12: Glue the hat onto the top of the snowman's head and attach your ribbon and floral accents with a hot glue gun.
This snowman advent calendar is TOO cute. Your kids will love moving the nose to count down each day to Christmas! Let me know what you think in the comments.
PS – want to see another fun advent calendar for kids? Check out this paper chain option: