Make a DIY phone case with glitter and Mod Podge in four easy steps! Make several glitter phone cases – one for yourself and some for your friends. They're great for gifts!
Skills Required: Beginner. There are just a few steps to this project and no previous crafting skill set is required.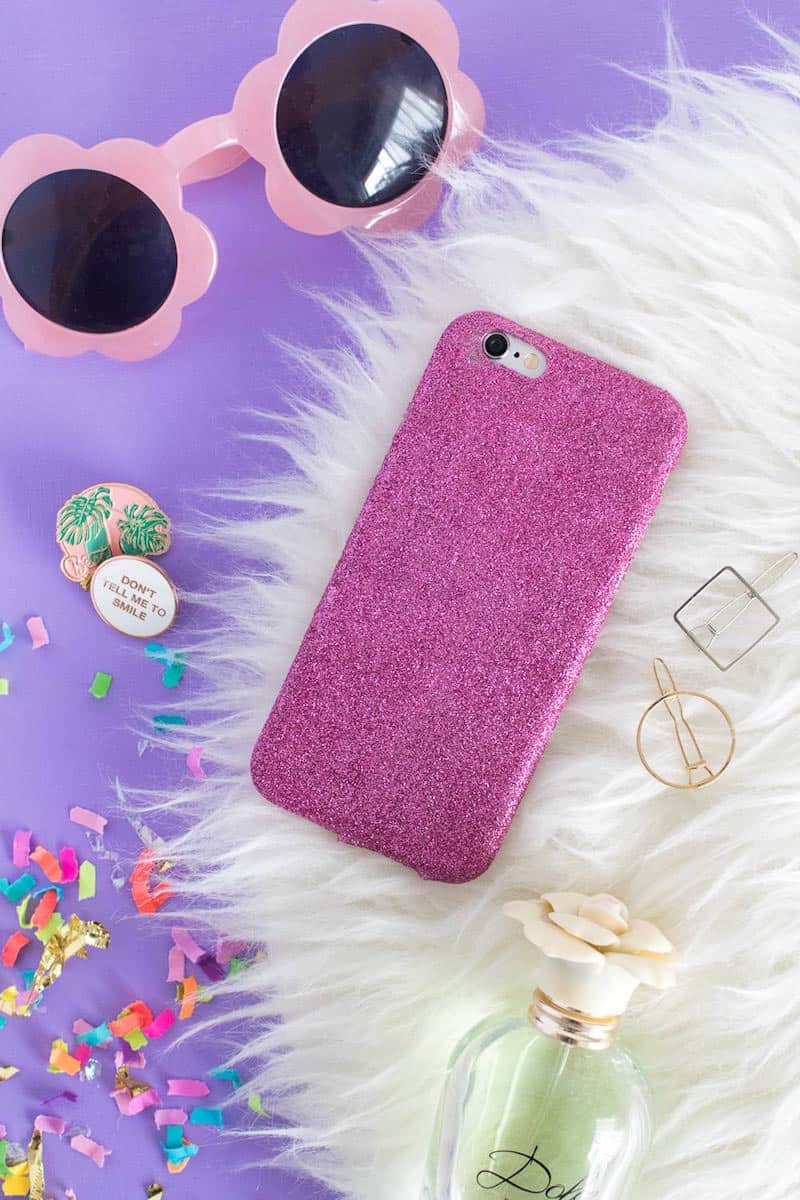 Hi there! Holly here from Club Crafted again, and I've found the perfect DIY for keeping my phone looking fresh and colorful. This easy-to-make glittery DIY phone case is worthy of a unicorn, and it's durable so I won't track glitter with me everywhere I go (not that that's a bad thing).
It's easy to find simple clear cases for just about every phone on the market, and they're the perfect base for fun projects like these. Here's how to give your phone case a glittery makeover with classic Mod Podge!
(check out 20 glitter crafts made with Mod Podge!)
Glitter DIY Phone Case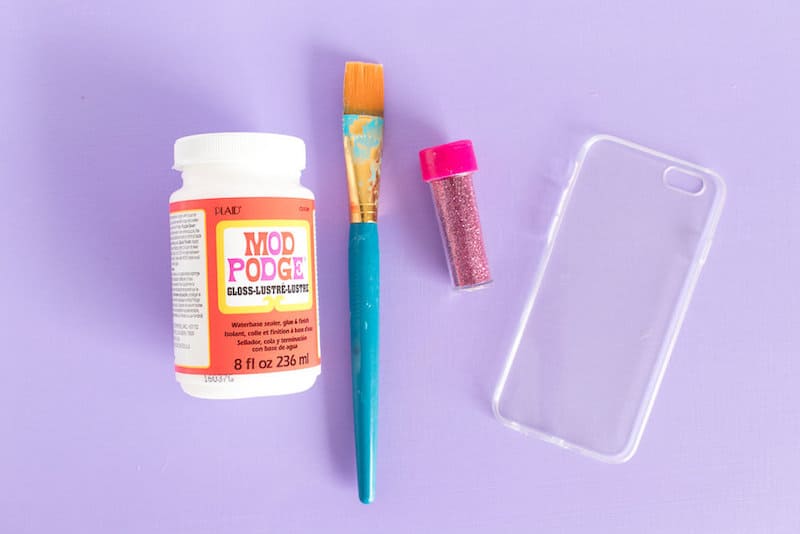 Gather These Supplies
Clear phone case (you can get these at the dollar store)
Glitter
Paint brush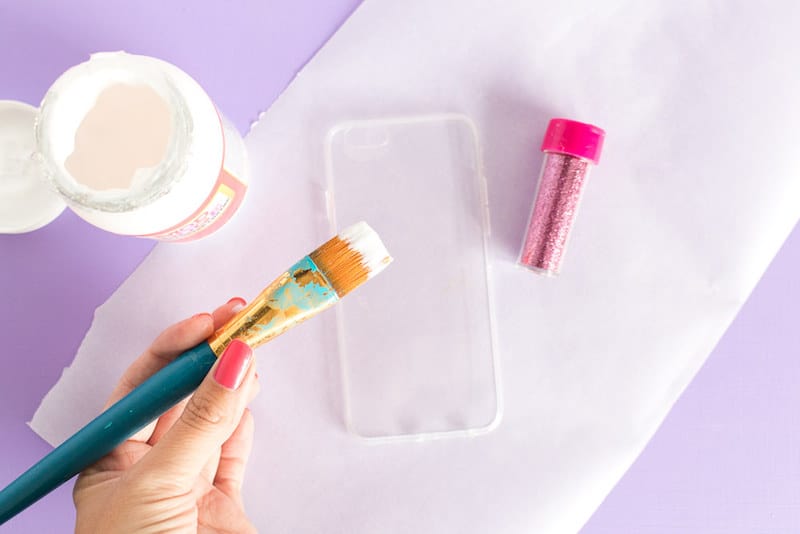 Step 1: Cover your work surface with newspaper or similar. Cover the outside portion of the phone case, including the sides, with a layer of Mod Podge using the paint brush.
Note, I brushed around the buttons on my case. This is optional, but due to high use, the glitter will probably not stick well to buttons that are part of the case.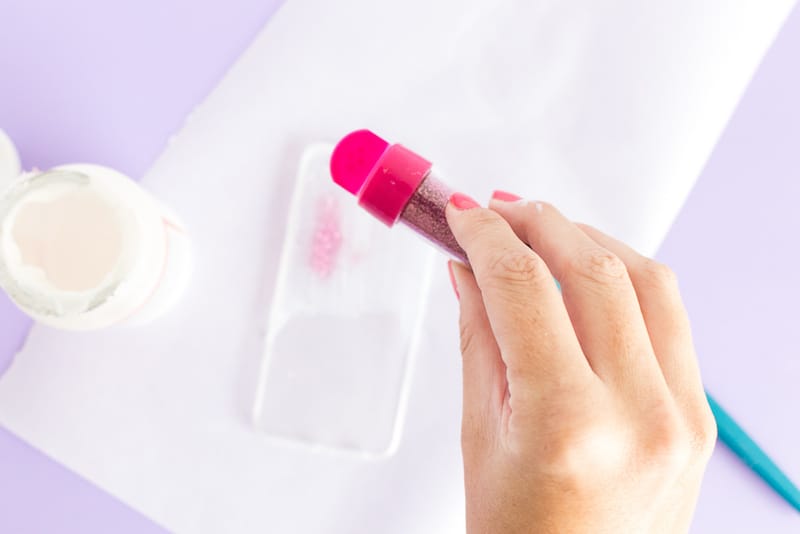 Step 2: Immediately pour glitter over the glued area and set down for 2 minutes. Then tip over the case and allow excess glitter to fall back onto the parchment.
Step 3: Repeat! Add glue, then glitter, then allow to sit for 2 minutes. This ensures the glitter entirely covers the case.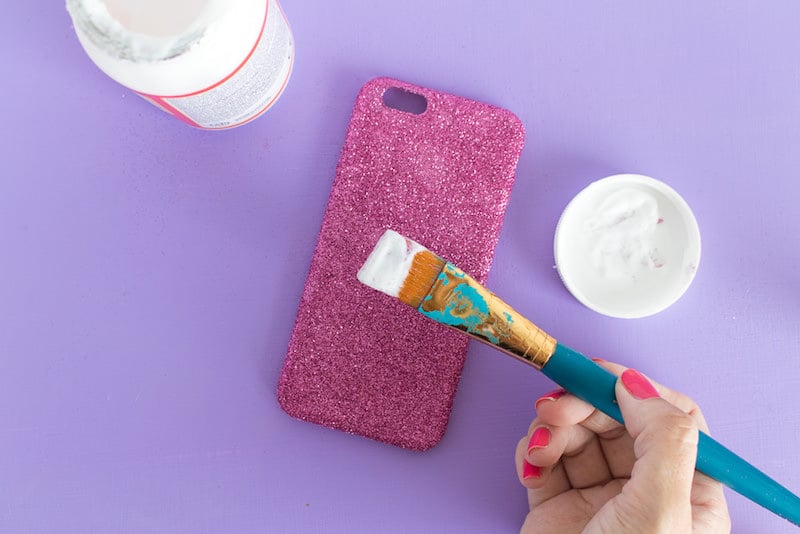 Step 4: Tap off excess glitter and check for bald areas. Repeat the process of adding Mod Podge and glitter; just make sure to add a thin layer of Mod Podge to fill in the bald areas so that you don't cause clumping or unevenness.
Once you're satisfied with the case's appearance and the previous layers of glue have dried, brush one last layer of Mod Podge over the glitter and set aside to dry completely.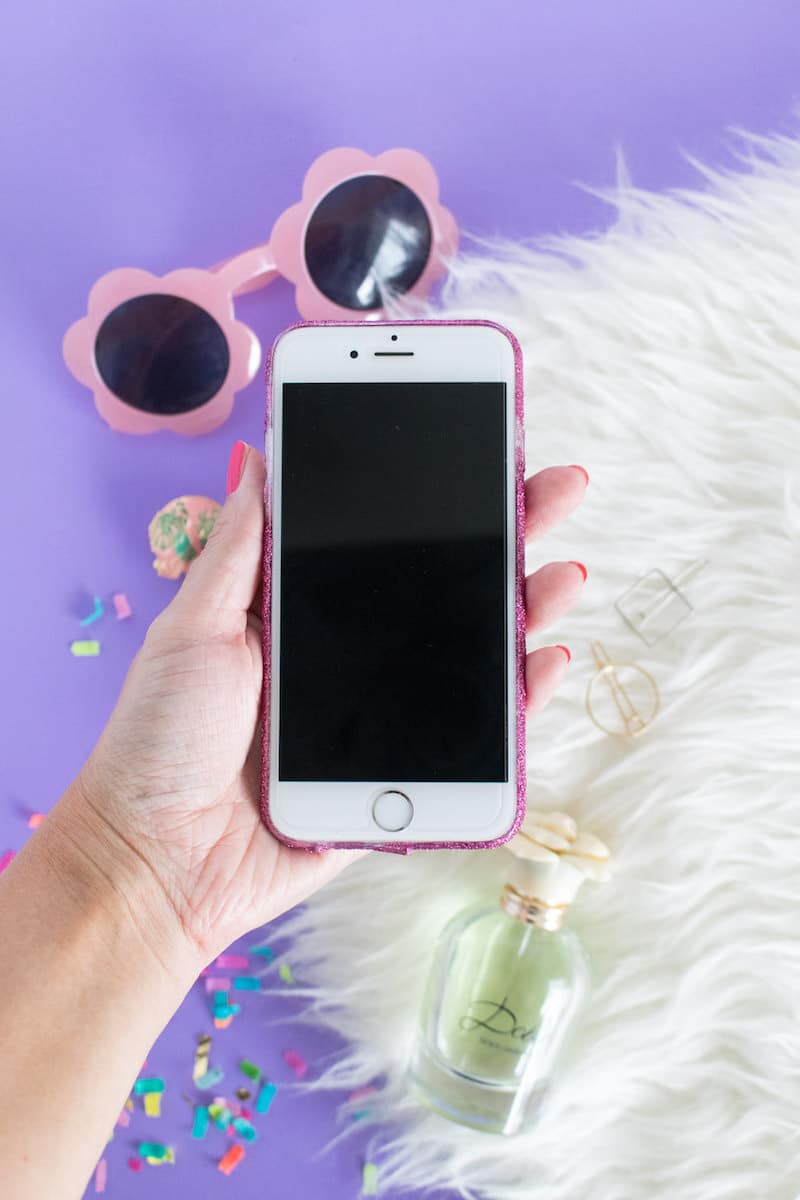 This last layer of Mod Podge helps seal the glitter in place so that it will last longer and (hopefully) shed less. Once dry, go ahead and slip your phone inside of the new case. You're sure to make a statement with this colorful, glittery phone case, and I bet no one will believe that it's a DIY!
Tip: if you are pretty hard on your cell phone cases, I recommend using an additional brush on or spray on clear acrylic sealer over the top – something like Minwax polycrylic (which is a brush on). This will give you even more durability.
If you need some sparkly kicks to go with your phone case, try these easy glitter decoupage shoes: