I never know what to do with old holiday cards. With a little Mod Podge, you can turn them into recycled holiday Christmas card decor!
Hi, I'm Becky from Liberate Creativity, and honored that Amy asked me to make a guest appearance on Mod Podge Rocks.
The truth is, Amy has it right, Mod Podge certainly does rock . . . here's a recent project to show you why . . .
We get a LOT of Chrimstas cards each year! I love reading them and hanging them up . . . yadda, yadda, yadda. But the question is . . . what do you do with them with the holiday season is over????
Ummm . . .why not make ALL of them a holiday decor piece for the next years to come???? Recycled holiday Christmas card decor!
What to Do with old Christmas Cards
Supplies Needed
Canvas (I used 18 x 24)
Mod Podge Matte
Christmas Cards
Glue
Scissors (Optional)
Printer (and access to the internet)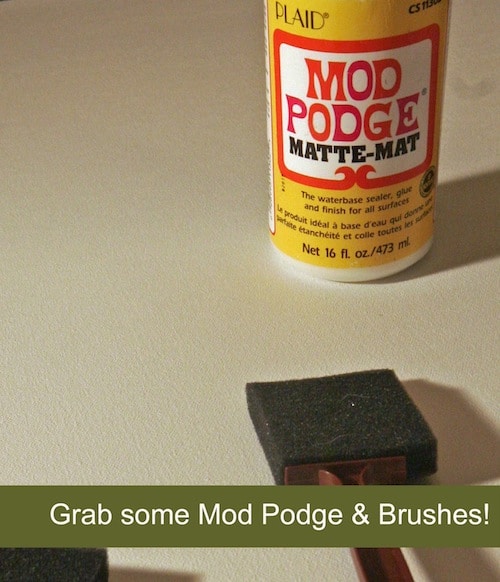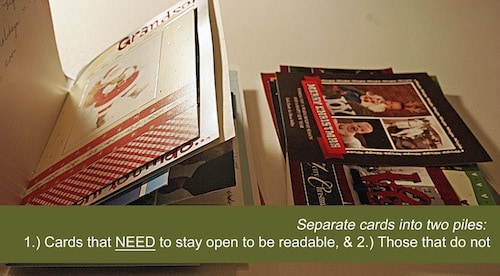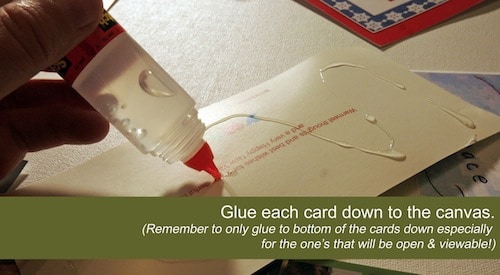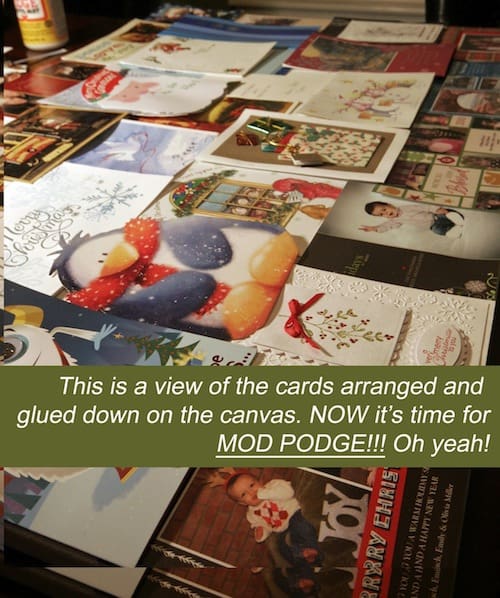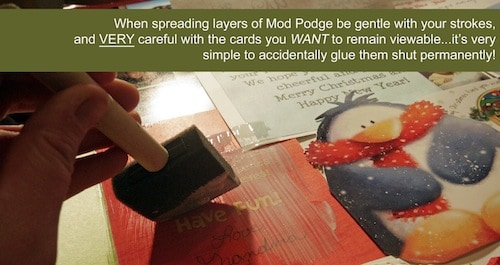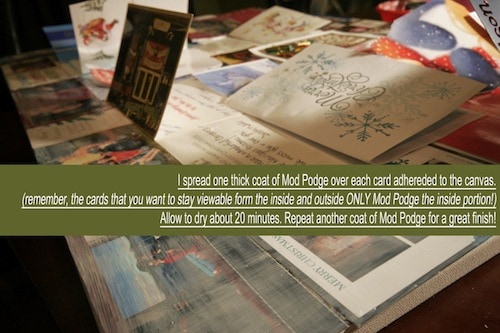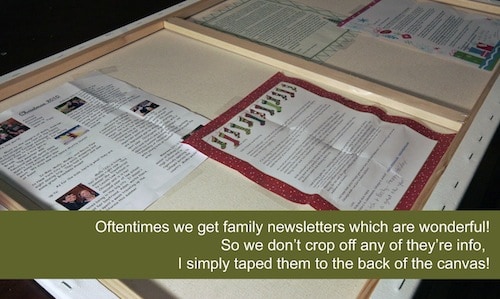 Come visit and bookmark Liberate Creativity! Hope you enjoyed today's project . . .
Get inspired today,
Becky