Learn how to paint stripes the perfect way, every single time. The secret ingredient is using Mod Podge with your painter's tape!
Skills Required: None. If you're tackling painting a room for the first time, especially with a stripe motif, this is going to be easy and honestly invaluable.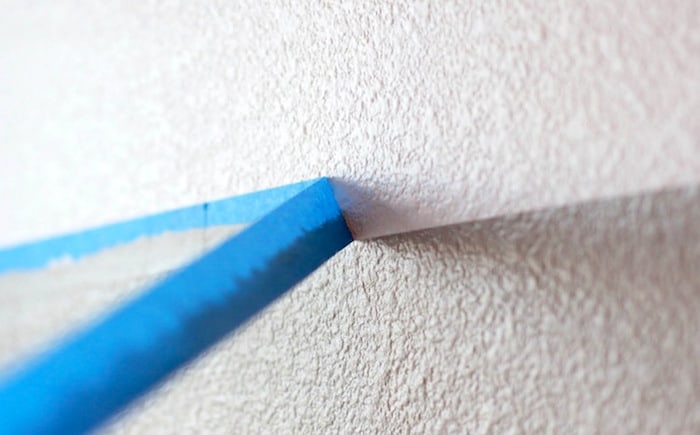 Let's face it – painting the perfect stripe isn't easy. Even with painter's tape. You are probably wondering what Mod Podge has to do with painting stripes, which is what I thought when I first found this idea.
Painting Stripes on Walls
How does Mod Podge help in this situation? Well – what's going to happen is that your favorite decoupage medium is going to provide a seal on the edge of your painter's tape and keep the Mod Podge from bleeding under.
You should choose the Mod Podge that most closely matches your paint finish. You can see what decoupage finishes look like here. My guess is you'll be choosing between Gloss, Matte, and Satin to match your wall color.
Otherwise, the best advice I can give you for painting a wall is to choose good brushes and take care of them. My parents gave me this advice when I was pretty young and I've always stuck with it.
My favorite paint brushes are Purdy brushes, but I also like Wooster brushes. Both are great quality, and if you take care of them they will last for years.
Are you ready to learn how to paint stripes? Check out the below!
Yield: 1 stripe
Paint Stripes on a Wall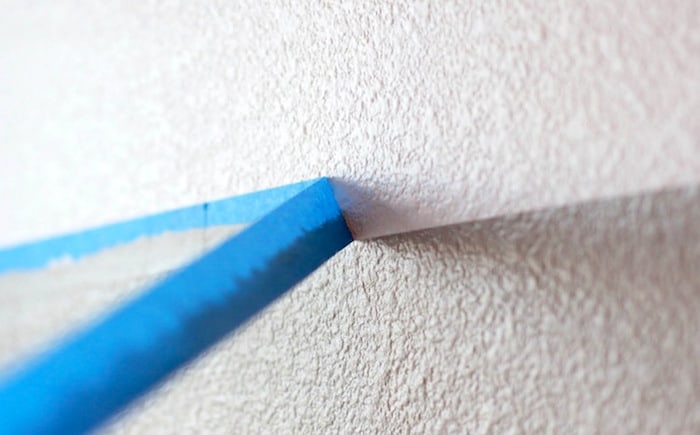 Learn how to paint a stripe on a wall and get a perfect, crisp edge with no bleed under the painter's tape every time.
Total Time
1 hour
30 minutes
Materials
Wall paint - two colors
Painter's tape
Mod Podge
Tools
Paintbrush
Paint roller
Tape measure
Pencil
Instructions
Paint the base color on the wall as normal using a paint roller. Let dry.
Use the tape measure to plan out your design. Moving horizontally, use a pencil to place a mark every six to 12 inches, depending on how wide you would like your stripe.
Make tick marks for the stripes vertically using a ruler or tape measure, so that you can connect the painter's tape from top to bottom.
Carefully apply your painter's tape along the outside edge of each set of pencil marks from the top of the wall to the bottom. Smooth thoroughly.
Paint a medium layer of Mod Podge down the side of the painter's tape that you will be painting your contrasting stripe. Let dry 15 - 20 minutes. Repeat until all the tape is sealed.
Paint your contrasting stripe paint color using the roller, going right over the Mod Podge. Repeat until all stripes are made, and add a second coat of paint if needed. Remove the painter's tape while still wet.
Allow the wall to dry and touch up/paint over any pencil marks as needed.
Notes
Before you get started, measure your entire wall from side to side. This will help you calculate how many stripes you would like so that they can be placed evenly.
Visit Landeelu Creating a Home here to learn about a second method for creating a stripe!
---
Did you like this home decor idea with Mod Podge? I'd love for you to check out these other posts as well: