If you have never tried to decoupage jewelry, it's easy and fun! Learn how to create cute necklaces that you'll love to keep AND gift.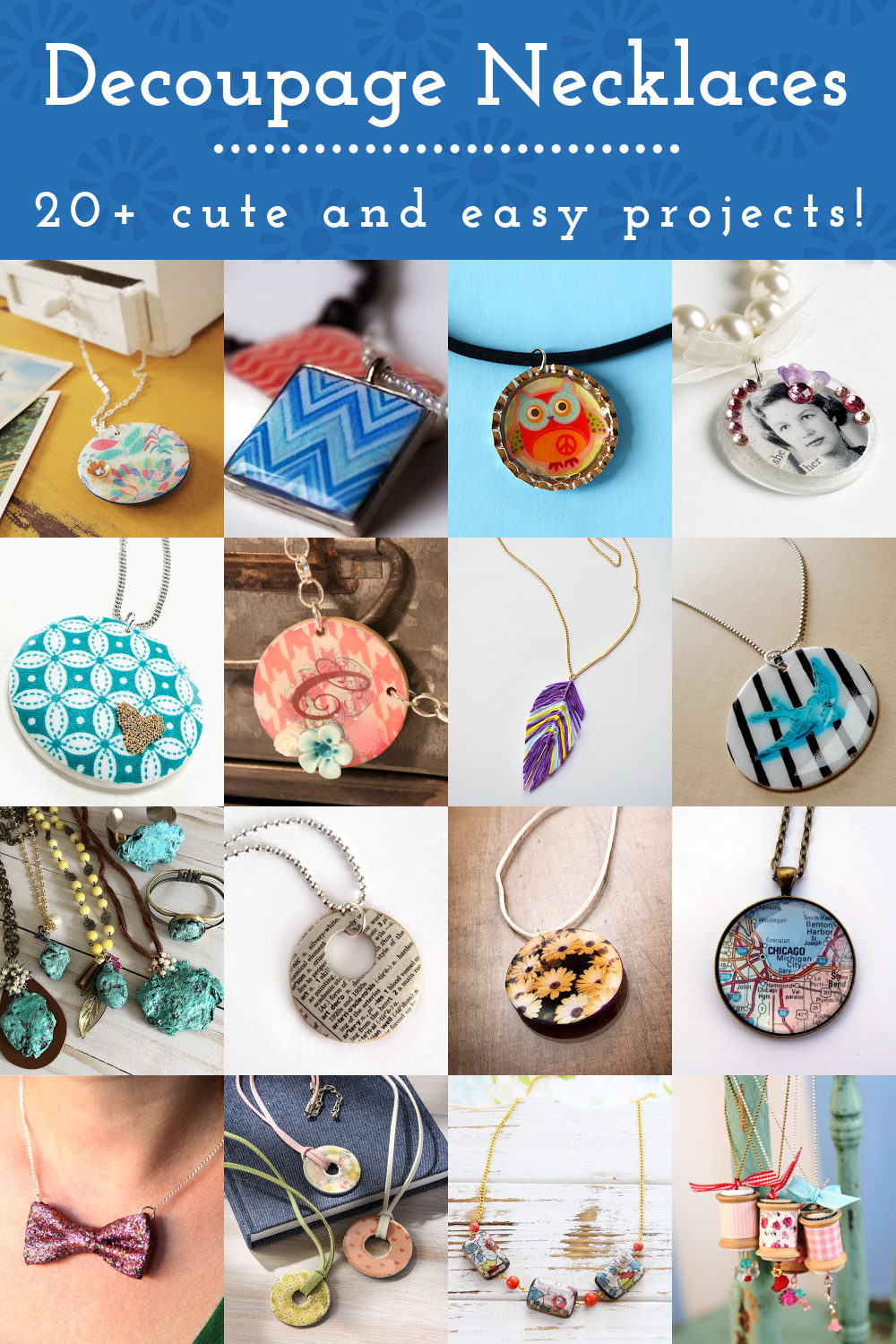 I'm always thinking of projects to make with Mod Podge. I mean, I have a blog about it, right? I find that one recurring theme when I'm brainstorming projects is decoupage jewelry. I really love making necklaces!
Mod Podge jewelry is so satisfying, easy and make great gifts. I can't tell you how many times I've Mod Podged a necklace and given it as a gift.
Trust me on this one! If you want to a DIY a necklace, I've got a collection of ideas here that you are going to love.
Decoupage Jewelry
They are all simple - you might need a few supplies, but I always encourage you to branch out and make your own version. Check out the 20+ decoupage jewelry ideas below. Which one would you try first?
---
If you're read to get started with decoupage jewelry, metal blanks are going to be your favorite. Such an inexpensive price and makes 10 pieces! Get metal jewelry blanks here.
---
If you enjoyed these decoupage necklaces, I'd love for you to check other these other unique jewelry related ideas: