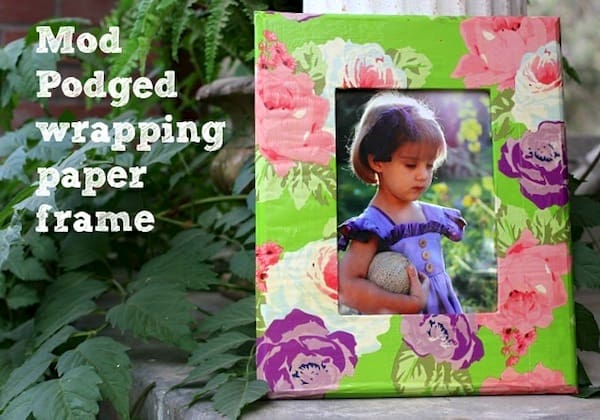 Hi readers! I'm Justine from the Sew Country Chick blog with a quick and easy Mod Podge project for you today. Today's project is a quick space sprucer upper – a DIY frame!
Lately I've noticed at the hobby shop that there have been some very cute rolls of wrapping paper in the one dollar bin. The lightweight feel of the paper is perfect for Mod Podge projects! While I love scrapbook paper, it doesn't always work on projects that require wrapping, like this frame did.
Here's how to make a wrapping paper covered picture frame . . . with just a few supplies: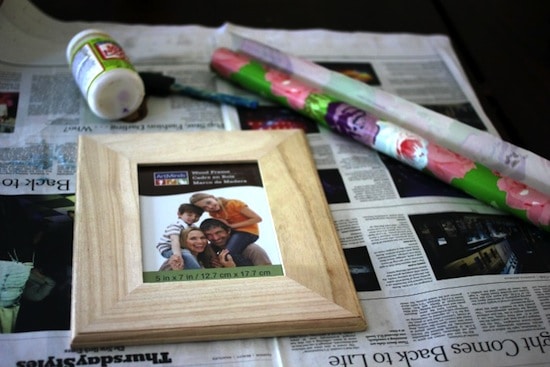 Start with an unfinished frame like the one above. They are just a couple of dollars at the hobby shop, or you use an old frame you have sitting around collecting dust.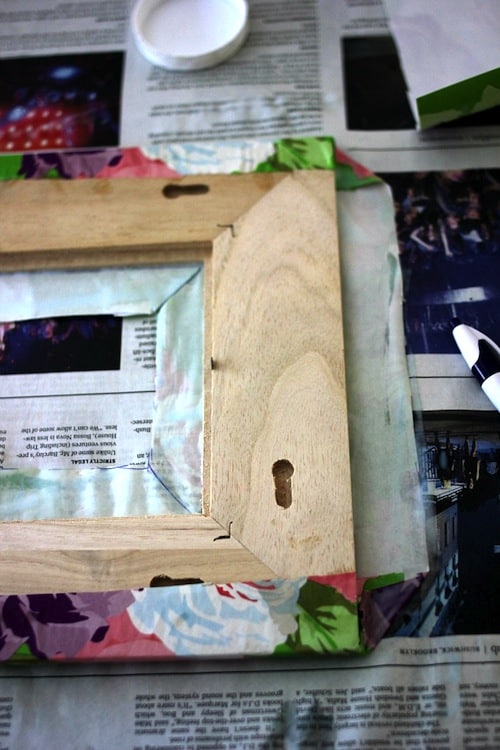 Cut the wrapping paper with about a one inch overlap as pictured above. Add Mod Podge to the back of the frame and wrap the frame. Let dry.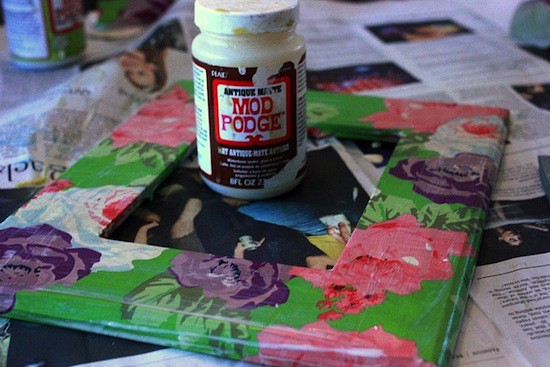 Once the paper is dry you can brush a couple of coats of Mod Podge over the frame to seal it and protect it. I used Mod Podge Antique to age the frame, I love how it does that, but normal Mod Podge will work just fine, too!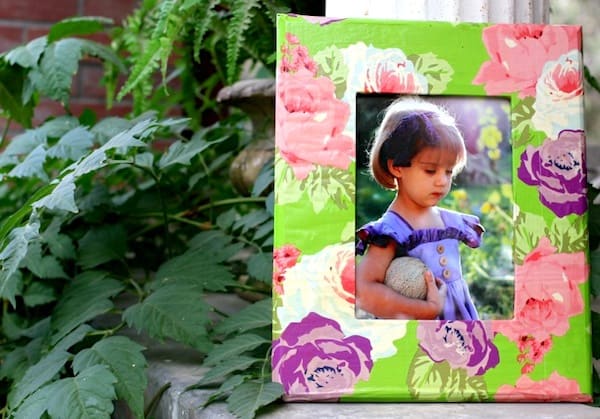 Isn't it pretty? Such an easy home decor idea – or it would make a perfect gift!
Thanks for stopping by and reading! I'd love for you to stop by and visit me on Pinterest, Facebook, Twitter or my blog Sew Country Chick!