Pretty spring crafts always use lots of lace! Add lace to jars with Mod Podge for home decor or party/wedding favors.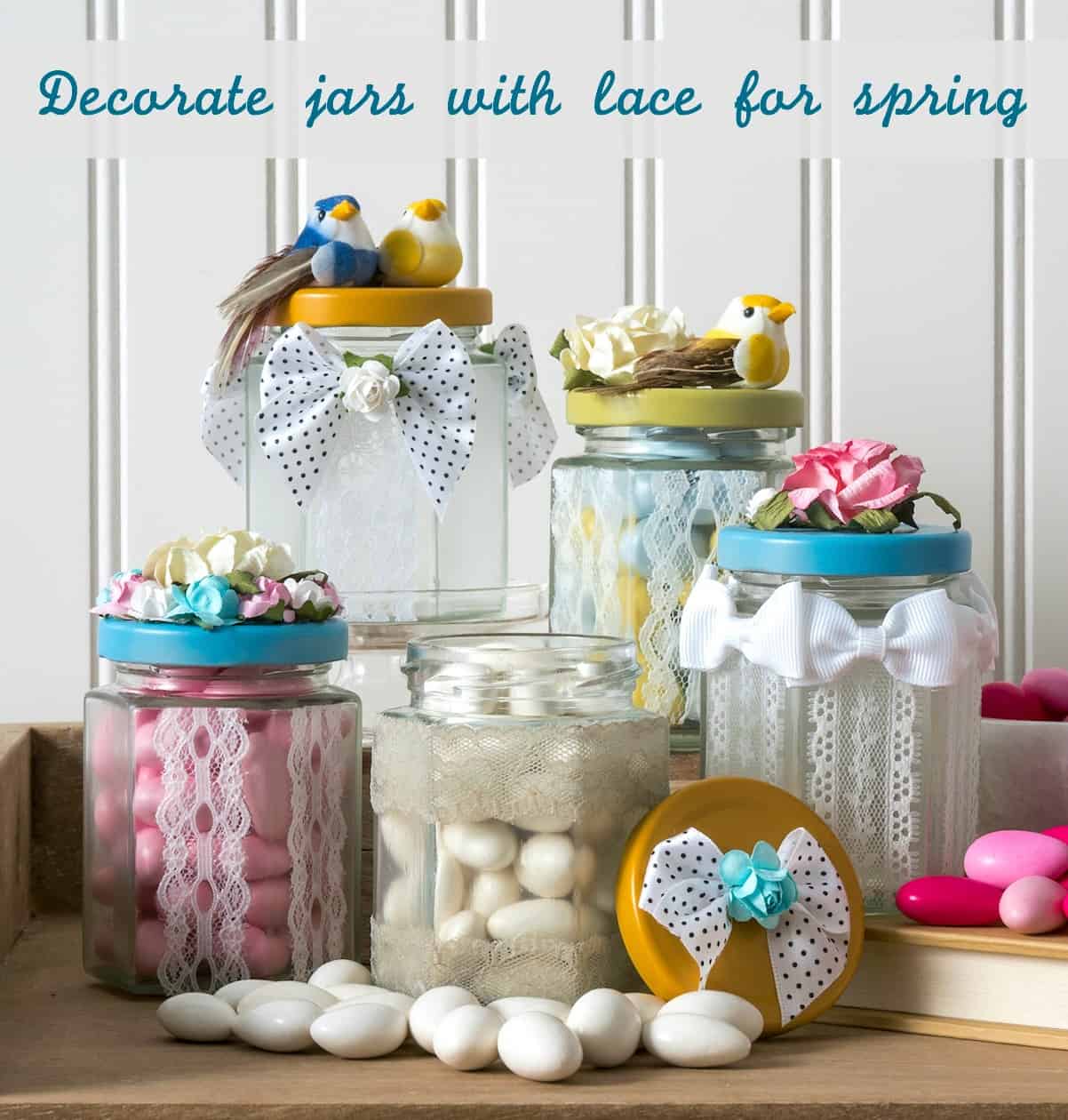 I have a good friend that is getting married in about a month, and she's recruited to help me with some wedding favors. With the warmer weather around here, I've been in spring crafts mode – so I knew exactly what I wanted to do for her favors, and it included some florals, birds, and happy colors!
Recently Paper Mart contacted me about a partnership, and after browsing their AMAZING selection of "packaging for less" online, I knew that I wanted to work with them to make these favors.
Once you go onto their site and see the gift boxes, lace, ribbons, flowers, fabric bags, tape, ribbon, etc . . . if you don't immediately pass out, you'll certainly want to get creative right away.
I've never decoupaged lace onto jars (hanging head), so I decided that would be really pretty for a wedding. These would make great wedding favors, but they would also be perfect for any spring celebration or even just home decor. Here's how they were made.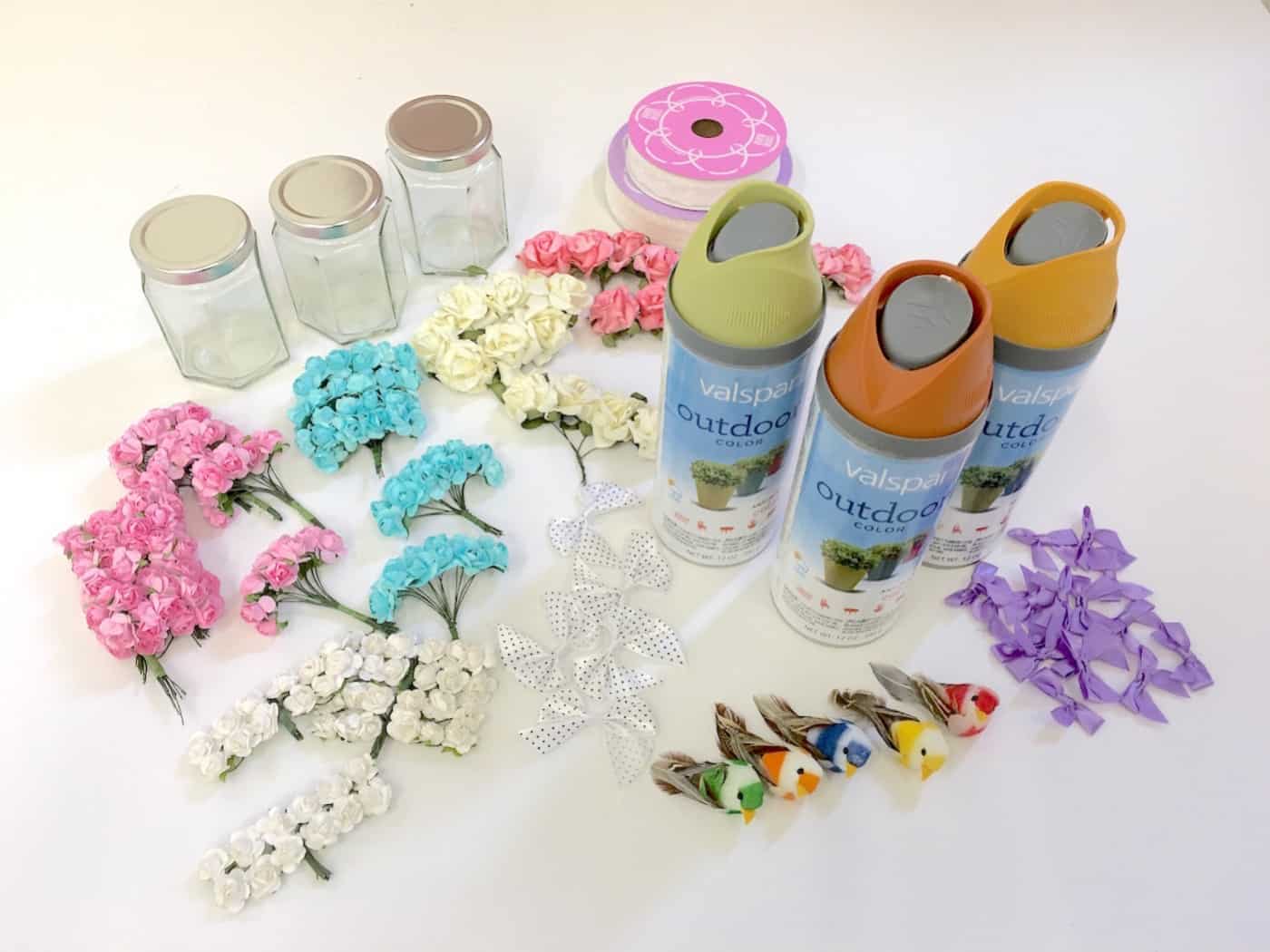 Spring Crafts: Lace Jars
Gather These Supplies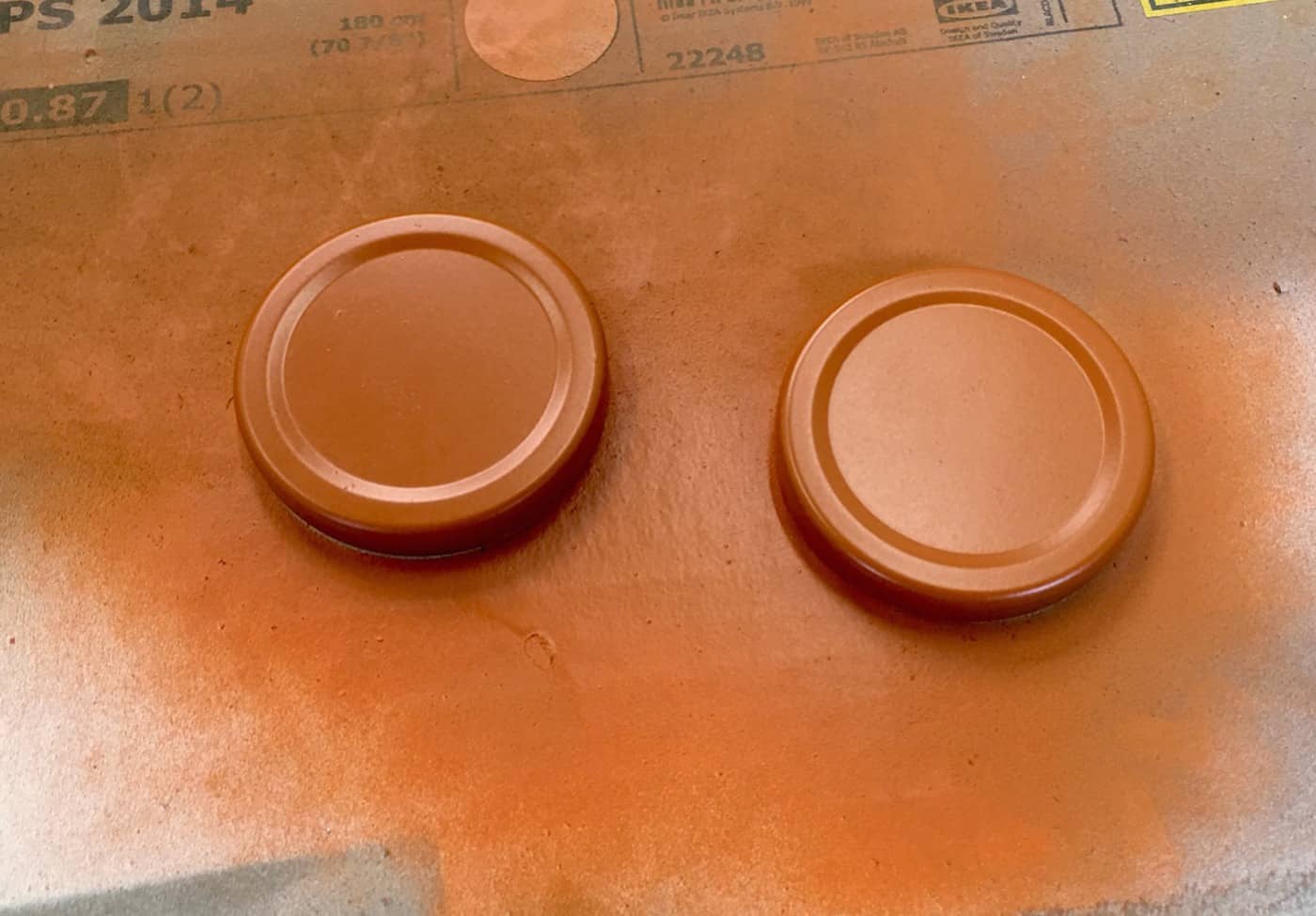 Your first step is going to be spray painting the lids. You can leave them silver, but it's fun to give them a bit of color with some spray paint. Remove them from the jars, spray paint, and let dry.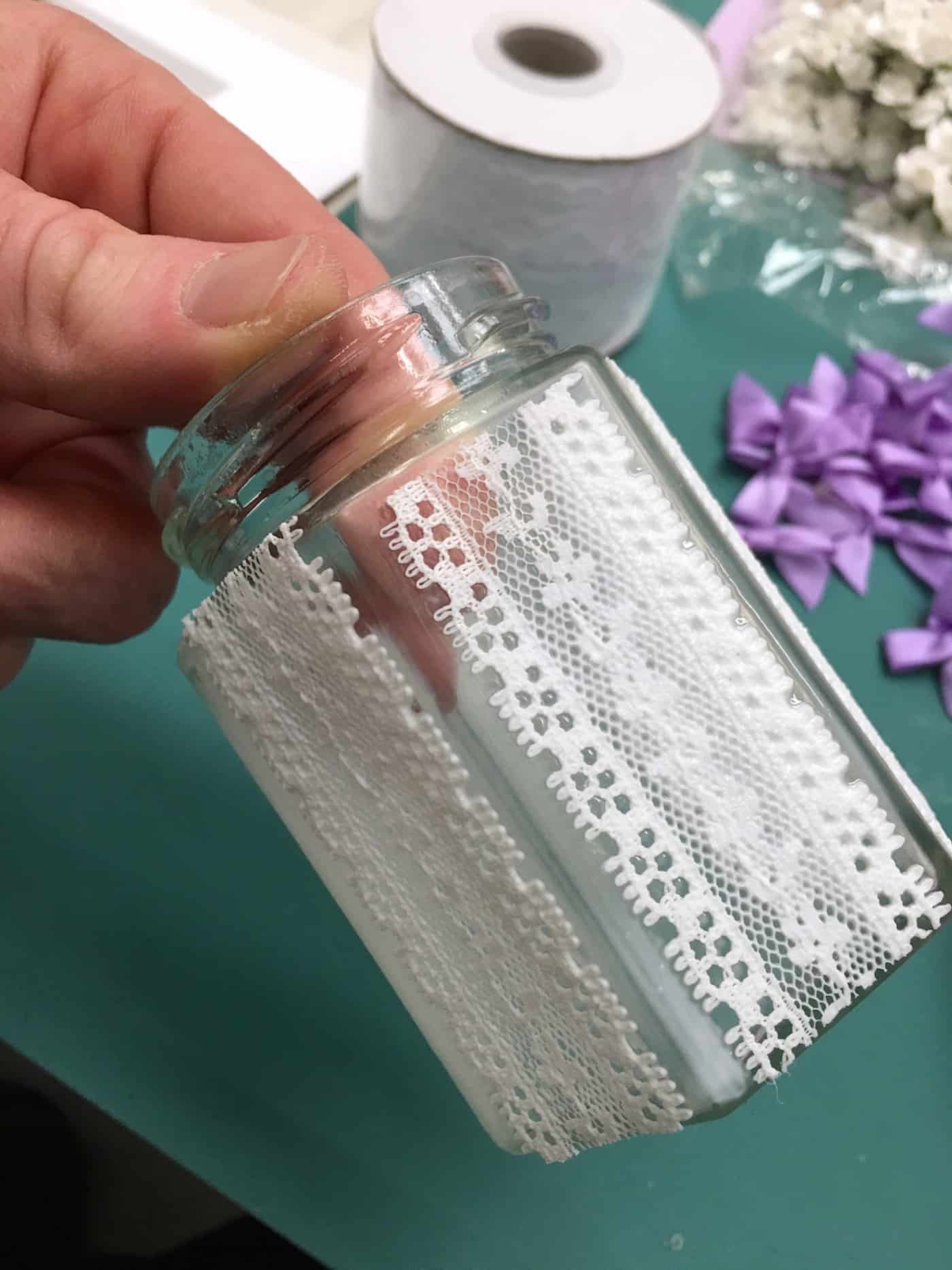 While your lids are drying, cut the lace to fit the sides of your jars and then decoupage down. Let dry.
Can I tell you how obsessed I am with these hexagon and octagon jars? I LOVE the shape, and it's different (more interesting) than the standard round jar. Plus it's the perfect flat crafting surface!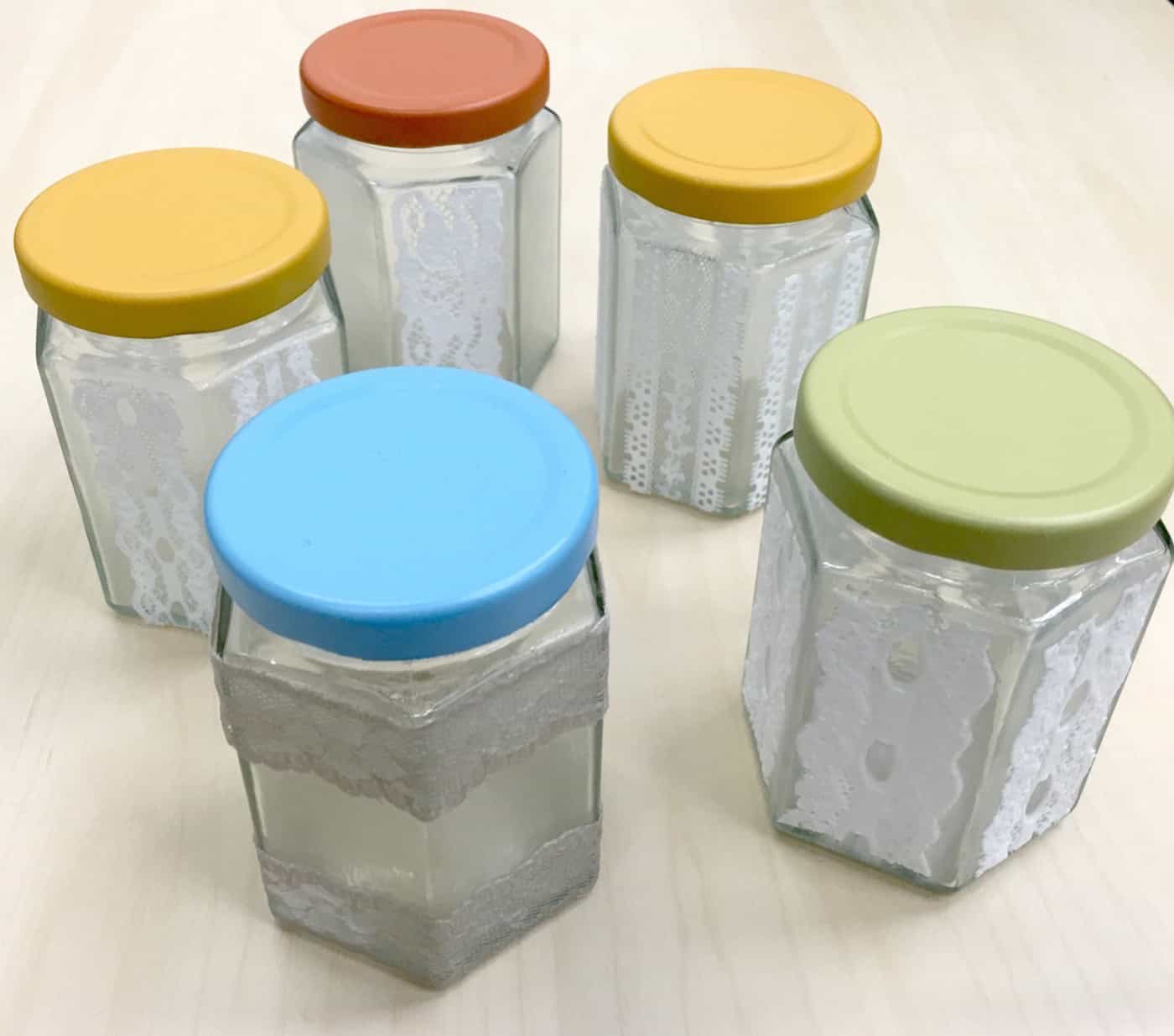 When the jars are dry, which takes about 30 minutes, screw the lids back on.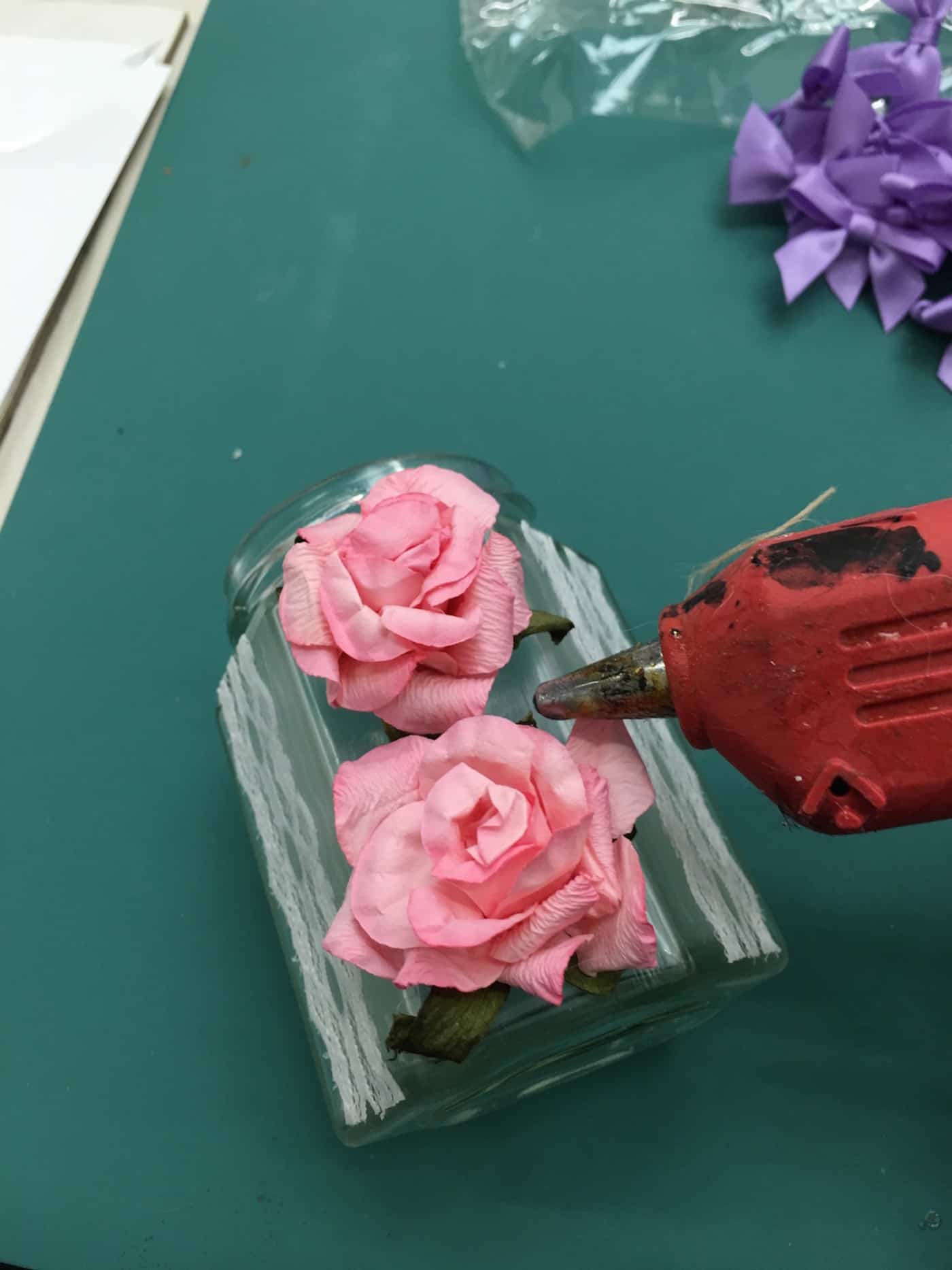 Then begin decorating the jars – both the sides and the lids – with your embellishments. Hot glue down some flowers and bows – then hot glue flowers on top of those. Don't forget to add some birds. Aren't they cute? Peep peep! Paper Mart has the best stuff!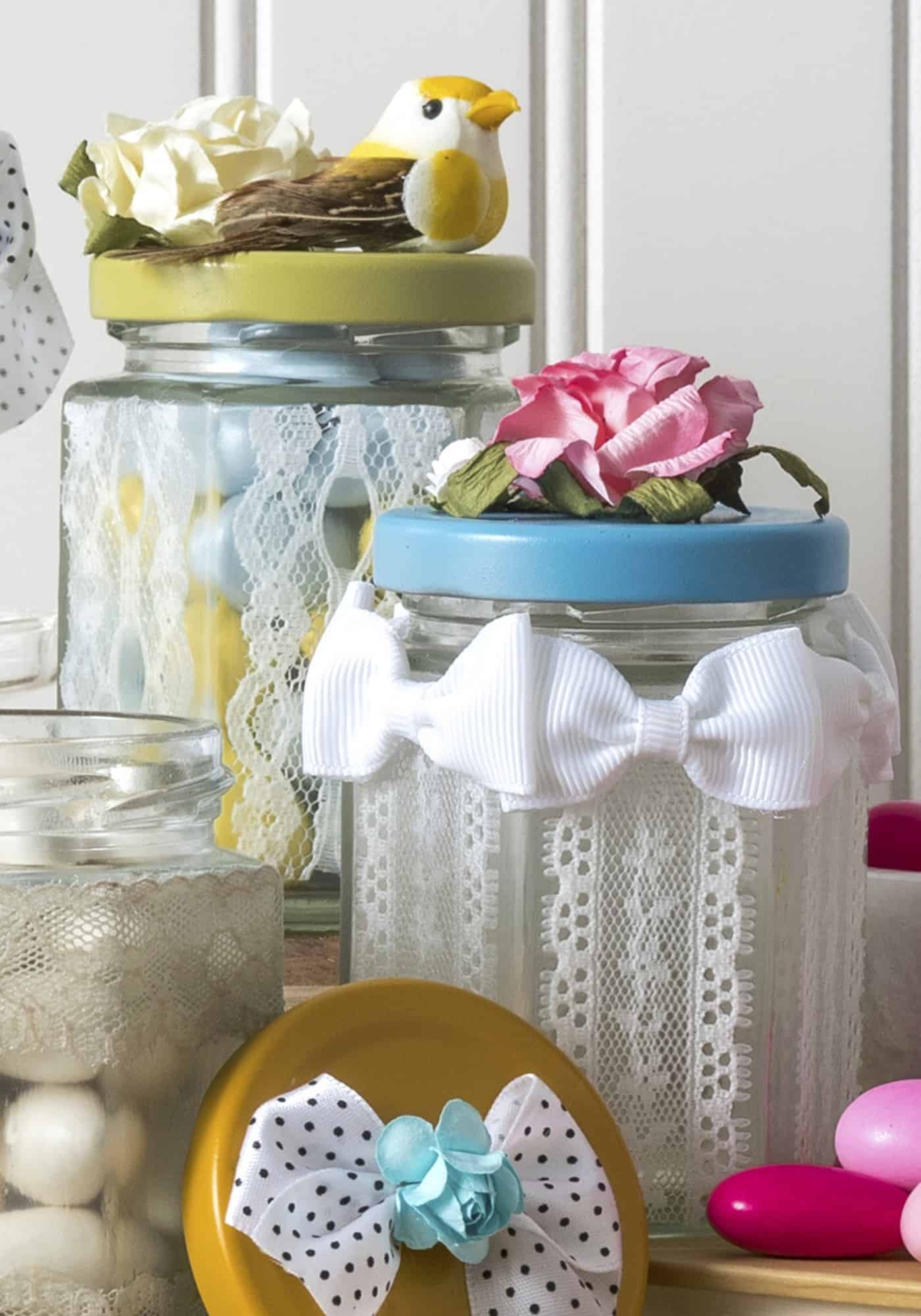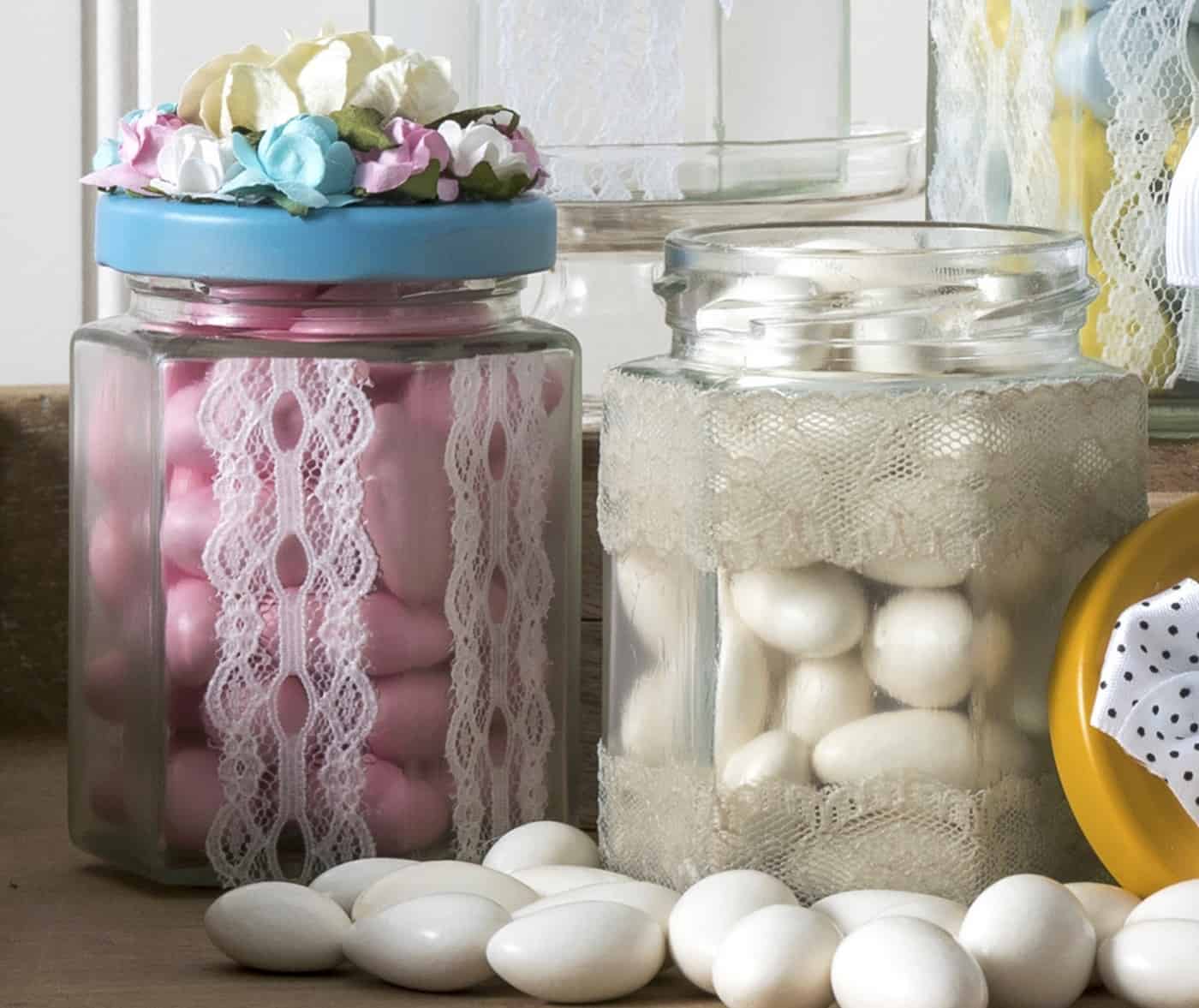 You can fill your jars with anything you like.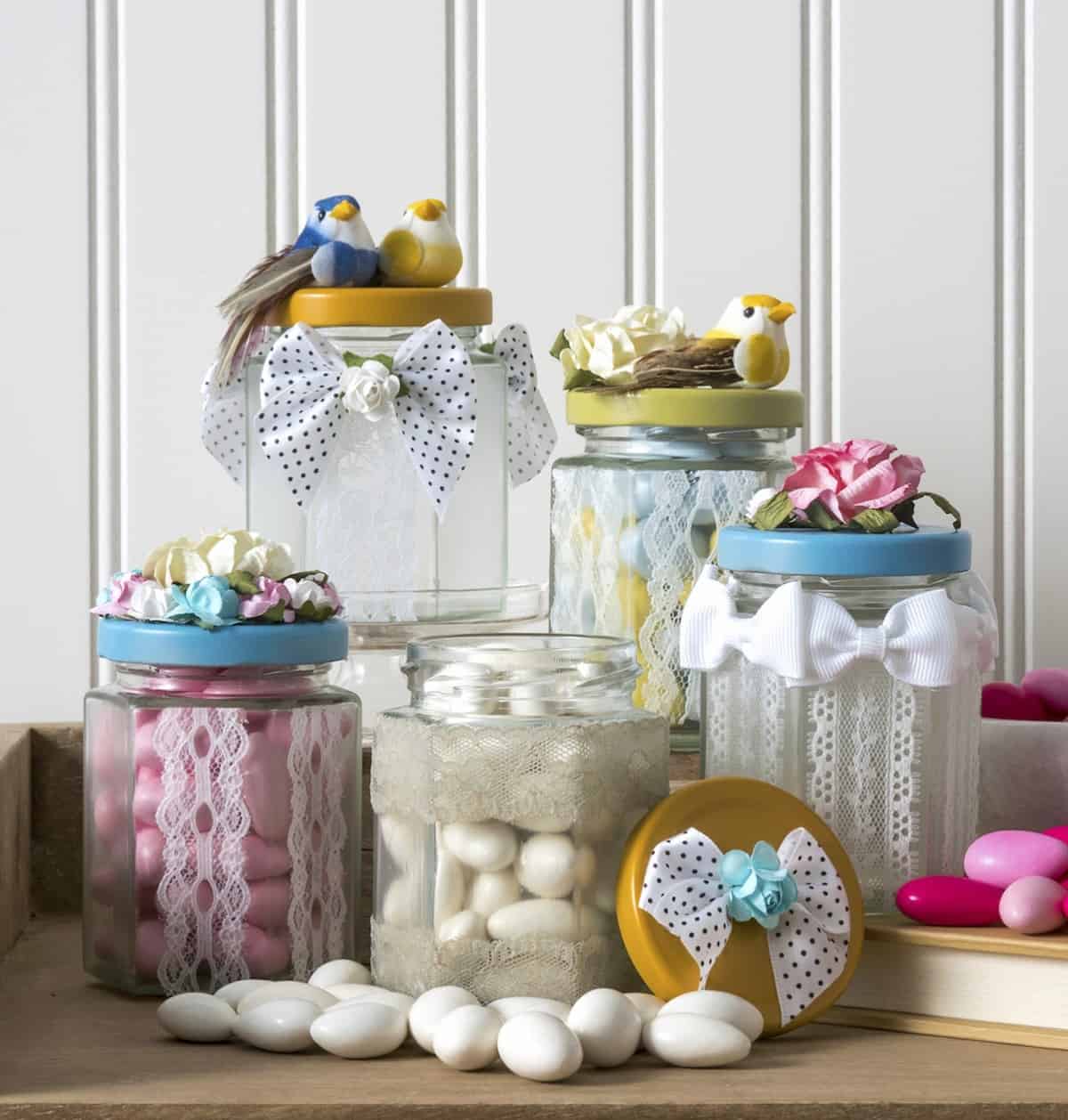 What do you think of our lacy jars? We're so happy with how they turned out.
I'd love for you to visit Paper Mart and see what craft supplies float your boat. Follow them on Facebook, Pinterest, and YouTube for more inspiration!
Now let me know in the comments – what wedding or spring crafts are you working on right now?
Disclosure: Post sponsored on behalf of Paper Mart; all opinions are 100% my own.