Scraps of materials can make a cool effect on the surface of these decoupage lace coasters. Learn how to make them in a few easy steps.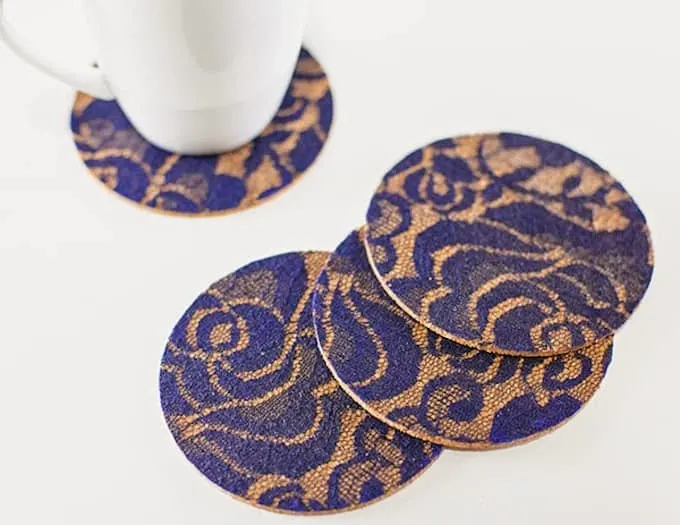 We all have that huge stash of scrap fabrics tucked away in our cupboards right? Bit of lace here, bit of calico there . . . all of it saved because you "might" want it one day.
These lace coasters are a great project to put some of that fabric to use. Don't leave it sitting in the drawers anymore! Time to bust it out and make something fantastic.
These Mod Podge coasters make great gifts and they are REALLY inexpensive. While we used Mod Podge Gloss in this project, Dishwasher Safe Mod Podge has been released since this was originally posted and makes a great option for sealing these coasters and making them waterproof!
While you still can't wash them in the dishwasher, they will be great for deflecting moisture. Get our DIY coaster tutorial below!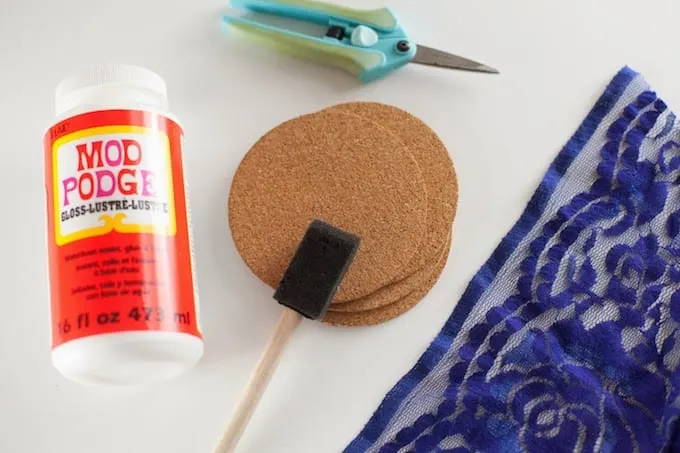 Simple Lace Coasters
You will need:
Mod Podge Gloss
Cork circles (you can also use tile, wood, etc)
Sponge brush
Scissors
Lacey fabric or other fabric scraps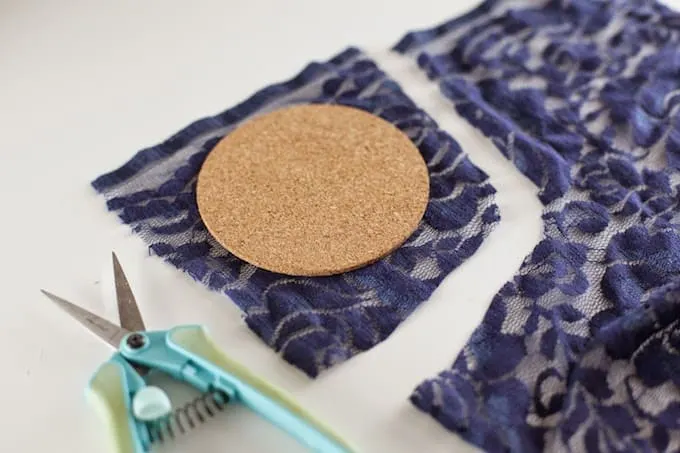 Cut a piece from your fabric that's close to the size of your coaster.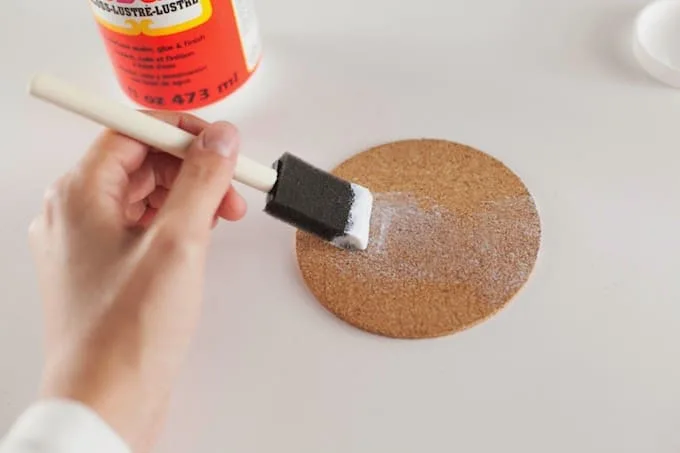 Apply a generous coat of Mod Podge to the surface.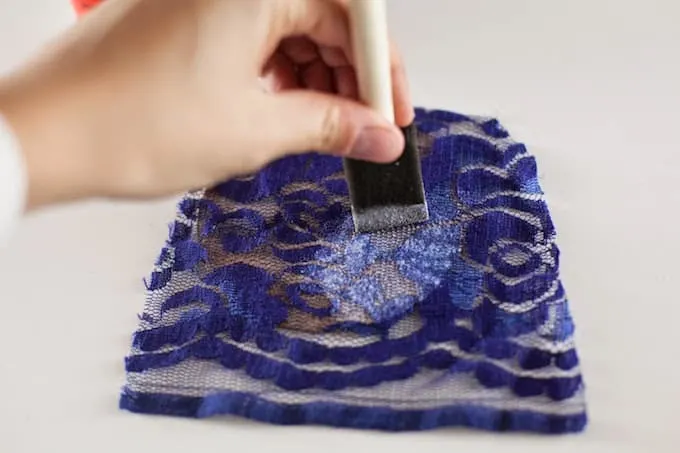 Place your fabric on the coaster. Apply more Mod Podge to the top of the lace. Do this by dabbing the sponge brush up and down to avoid dragging the lace from the coaster.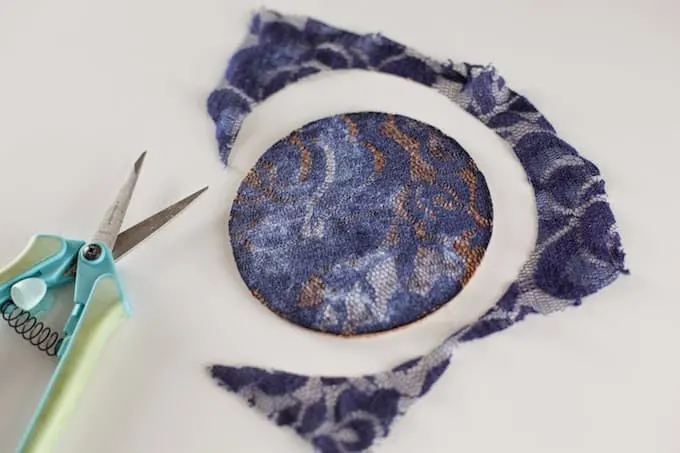 Wait an hour or so for the Mod Podge to dry slightly. It doesn't need to be completely dry, just enough for the lace to be secure. Cut the excess lace from around the edge of the coaster.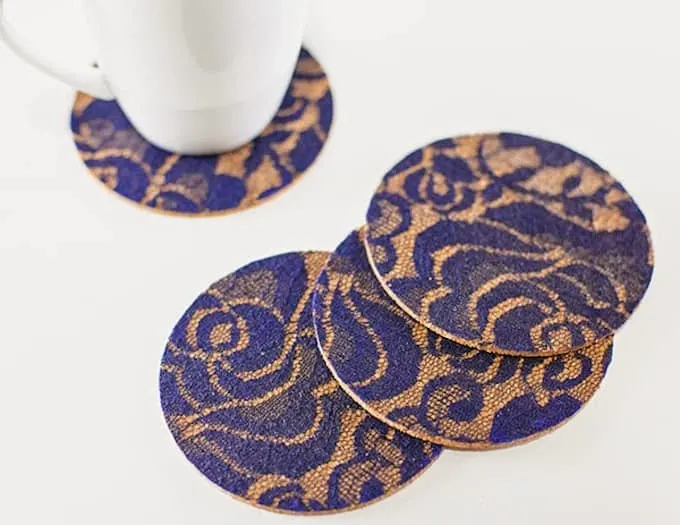 I just love the simplicity and sophistication of these pretties. These lace coasters are so simple to make but they will make quite a statement on your coffee table.
If you want to seal them further, use Minwax Polycrylic brush on or something clear and similar. This will help resist heat and make the Mod Podge Gloss (or Mod Podge Dishwasher Safe) even more durable. Done!
---
For more lacy and coaster-y ideas with Mod Podge, check out these other posts: