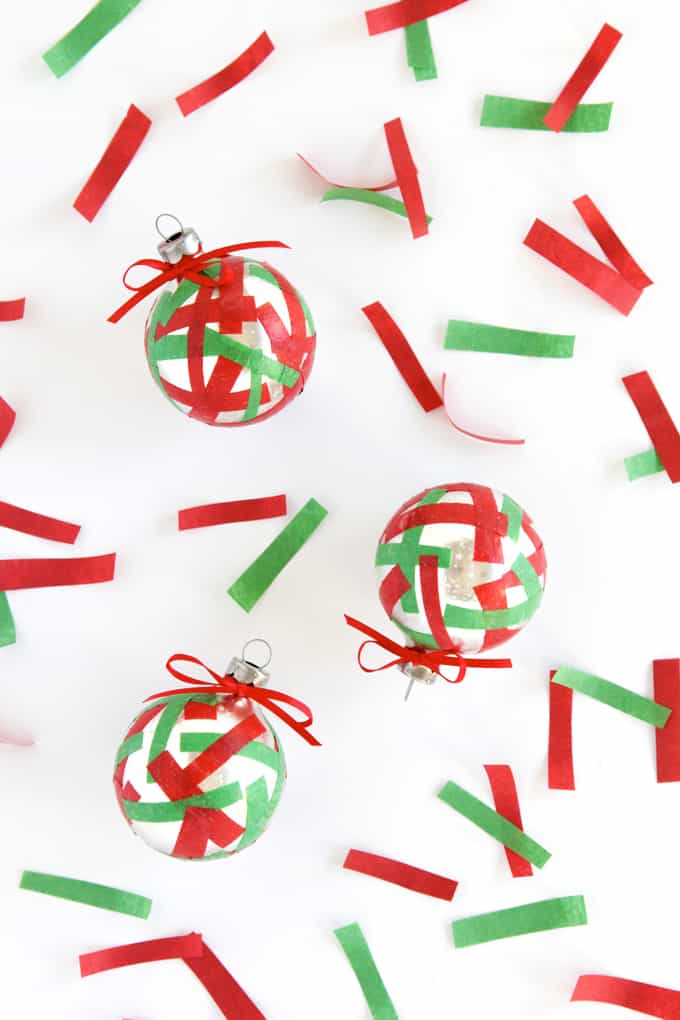 These confetti-inspired DIY Christmas ornaments pack a visual punch and are easy enough that kids and adults alike can DIY them. Made with scraps of tissue paper and Mod Podge, they can take tarnished old baubles to something worth celebrating in minutes!
Confetti Christmas Ornaments
Supplies
red & green tissue paper
sponge brush
scissors
old Christmas ornaments
thin ribbon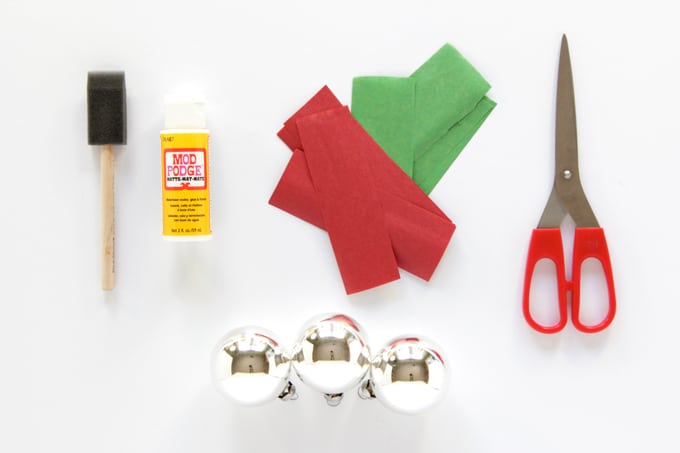 Directions
Cut your tissue paper into a few rectangles, and then cut those into small strips.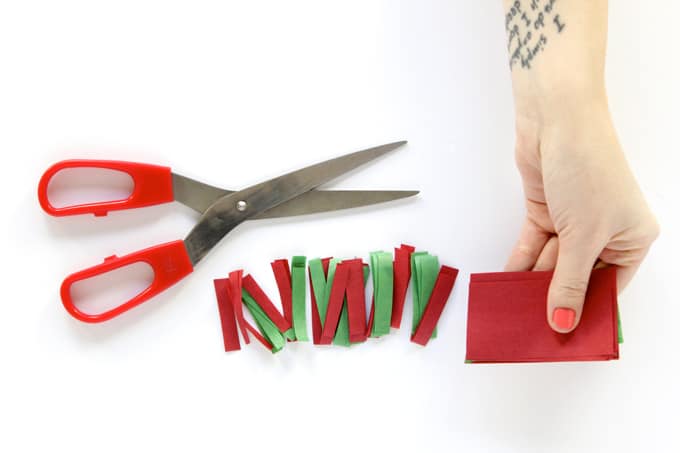 Paint a layer of Mod Podge on one of your ornaments, and then place strips of tissue paper over the Podge, varying your placement and colors at random. The randomness is a big part of capturing the confetti effect, so you (or a kid you're crafting with) can get as creative as you want!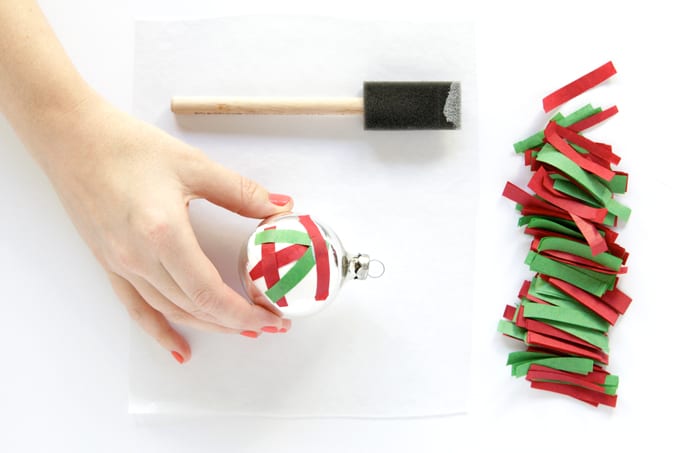 Dab another layer of Mod Podge as you go over the tissue paper to seal it in place. I found it easiest to work on one side of each ornament at a time so the ornament didn't get stuck to my work surface, but if you've got a nice holder for drying ornaments (an Easter egg dying caddy might work well for this!), you can do the whole ornament at once.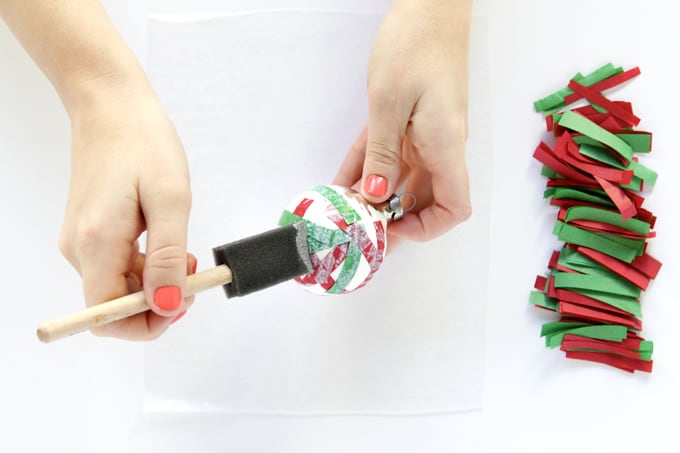 Once they're totally dry, you can finish them with a small ribbon bow at the top of each ornament to add to the festivity level. Cute, right?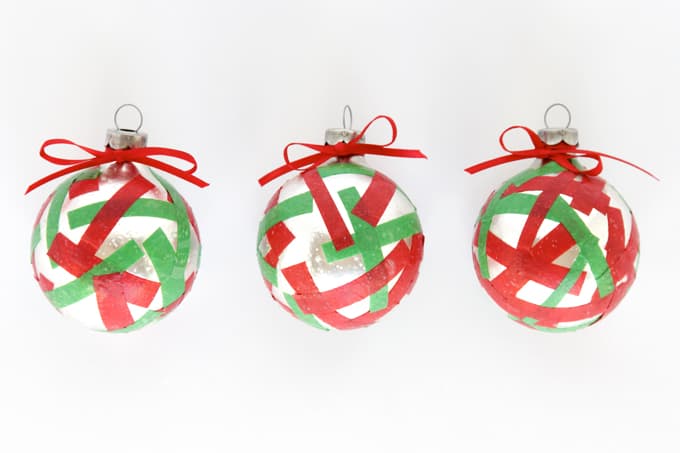 Like this project? Check out the designer at Hands Occupied and on Pinterest & Instagram!