Learn how to make a DIY doorbell box cover with simple supplies including Mod Podge! It looks like a piece of personalized wall art.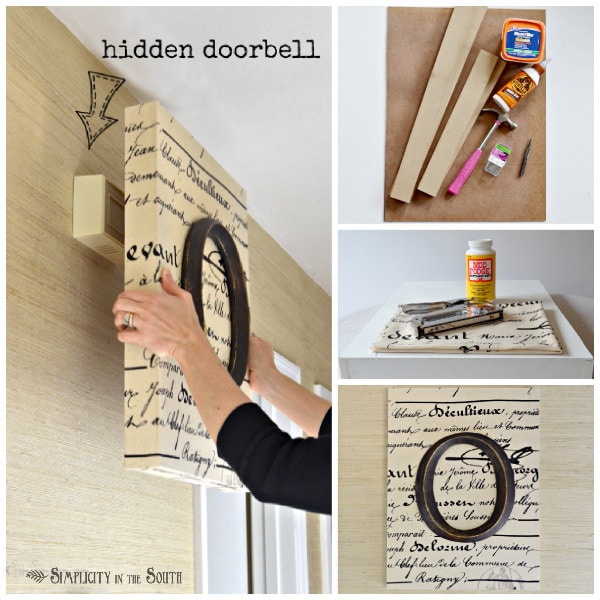 I can't even tell you how many times I have stared up at my ugly doorbell box on my wall. It is such an eye sore and up until now, I had no idea how to hide it or make it less noticeable.
This idea to make a canvas and just cover that ugly thing up is a great one! Now my wall will be free from the dreaded "white box" and instead house a cute new canvas!
Hide that ugly doorbell at Fox Hollow Cottage
If you enjoyed this doorbell box cover post, I'd love for you to check out these other project ideas: