Learn how to make this DIY cake pop stand from a wood plaque, vintage Christmas graphics, and Mod Podge. It's really easy and the perfect party display!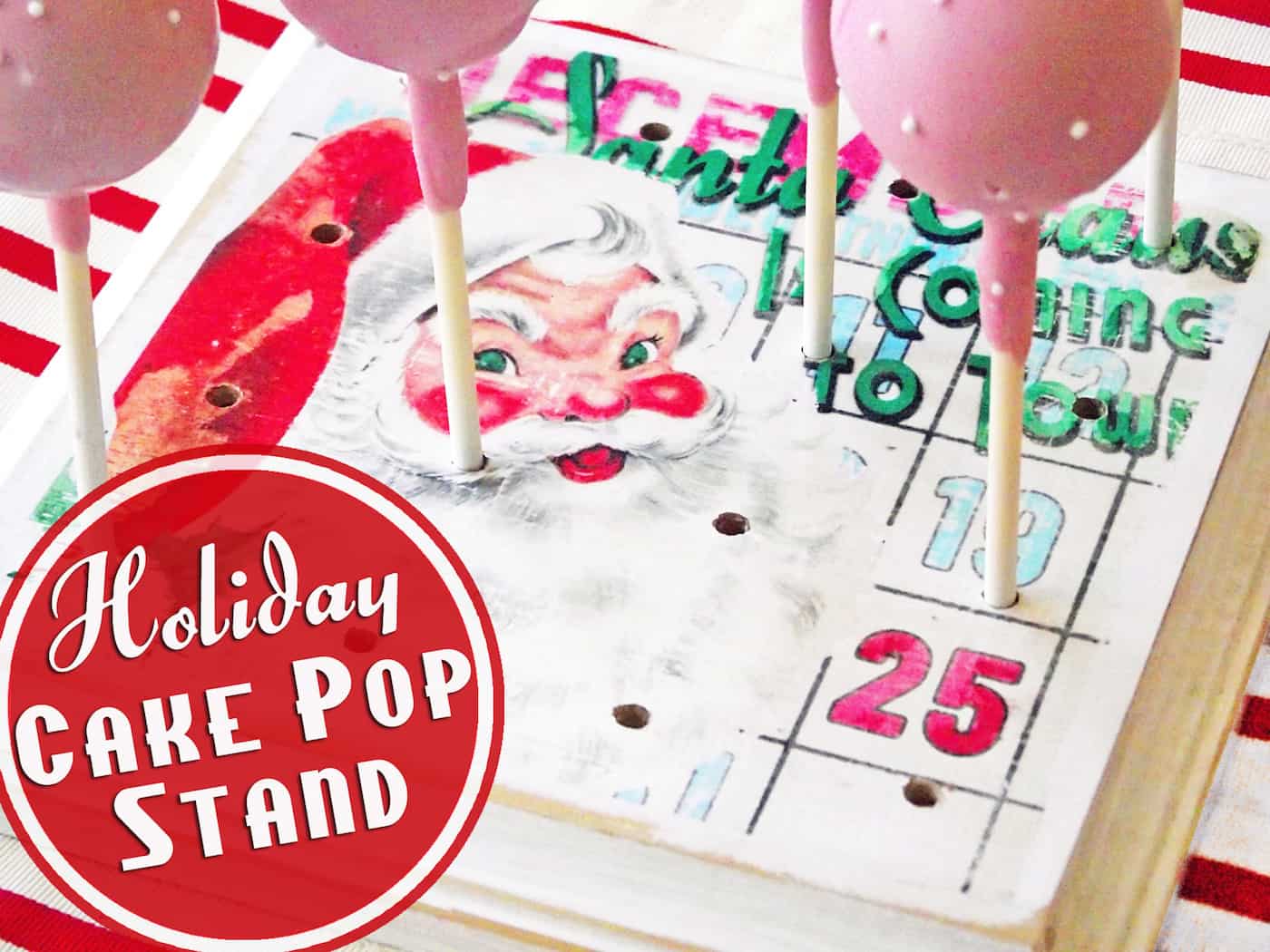 Hi, it's David from Cheltenham Road.
Each year I throw a big Holiday Dessert Party. It's one of my favorite things to do – tons of great friends and, of course, a chance for me to eat share a lot of my favorite desserts!
This year is no exception and I'm looking forward to it. I've been building my list of recipes and ideas over on Pinterest and trying to get things done as far in advance as possible so I can relax and enjoy the season.
I always try to make each dessert just a nibble and cake pops are always a big hit.
In years past I just stuck them in some styrofoam, covered it with fake snow for a festive look and called it a day but it got a bit messy as the evening wore on.
So, this year I thought I'd bump it up a notch and create a DIY cake pop stand just for the cake pops (or anything else I might stick on a stick – last year I made s'mores on sticks – I highly recommend s'mores on sticks!)
Anyway. I gathered my supplies.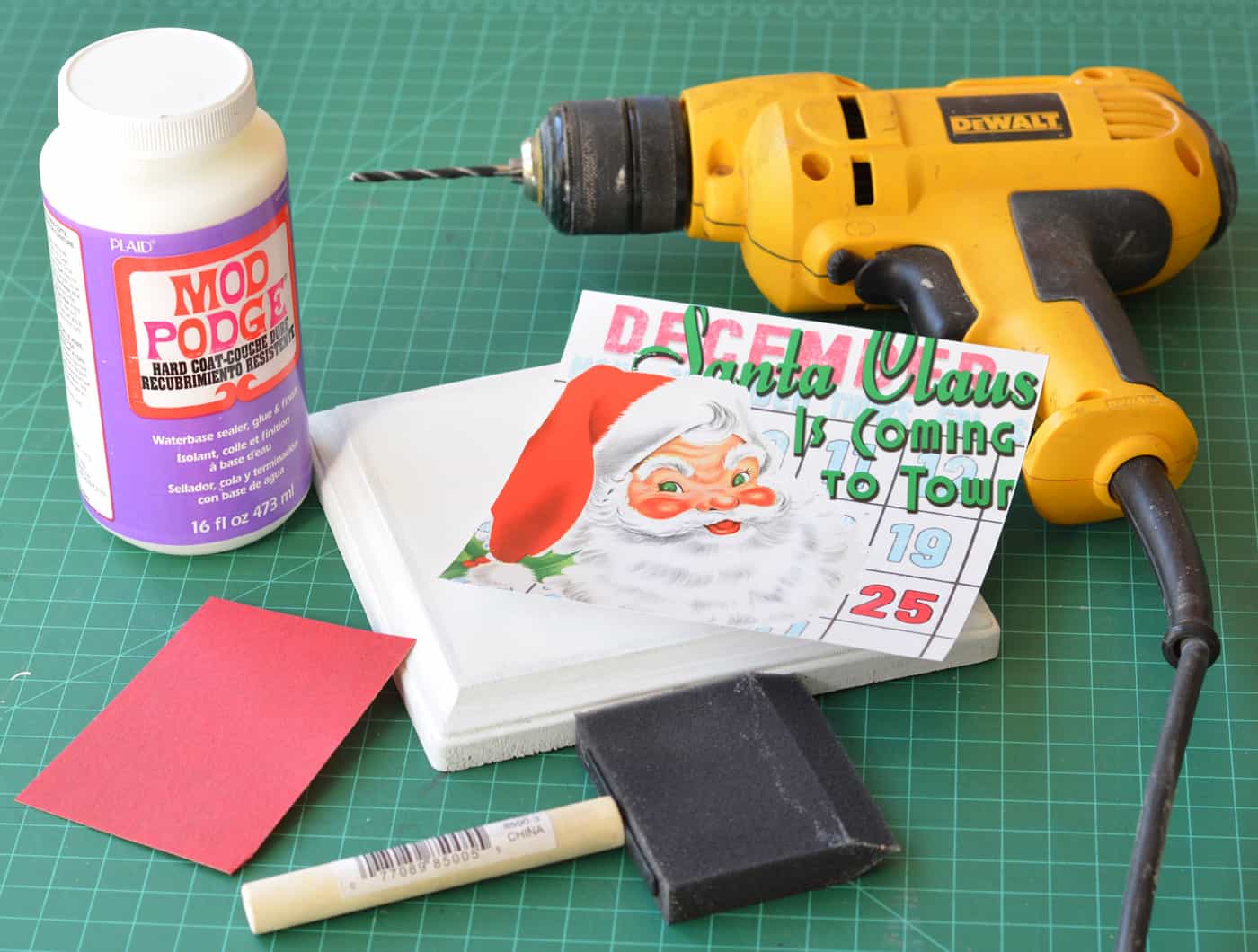 DIY Cake Pop Stand
A square wood plaque from Michaels (painted white)
A print out of an vintage Christmas graphic scaled to the size of the plaque (Graphics Fairy is great for that)
Matte Mod Podge (not pictured)
Hard Coat Mod Podge
Foam Brush
Sandpaper
Painters Tape (not pictured)
Electric Drill and a bit sized to the popsicle stick dimensions
I painted the plaque and allowed it to dry before Mod Podging my graphic into place using Matte Mod Podge.
While that was drying I made a simple grid to guide me in drilling the holes for the cake pop sticks. I just made an "X" in the center and then kept dividing up the squares until I got a good number of evenly placed intersections.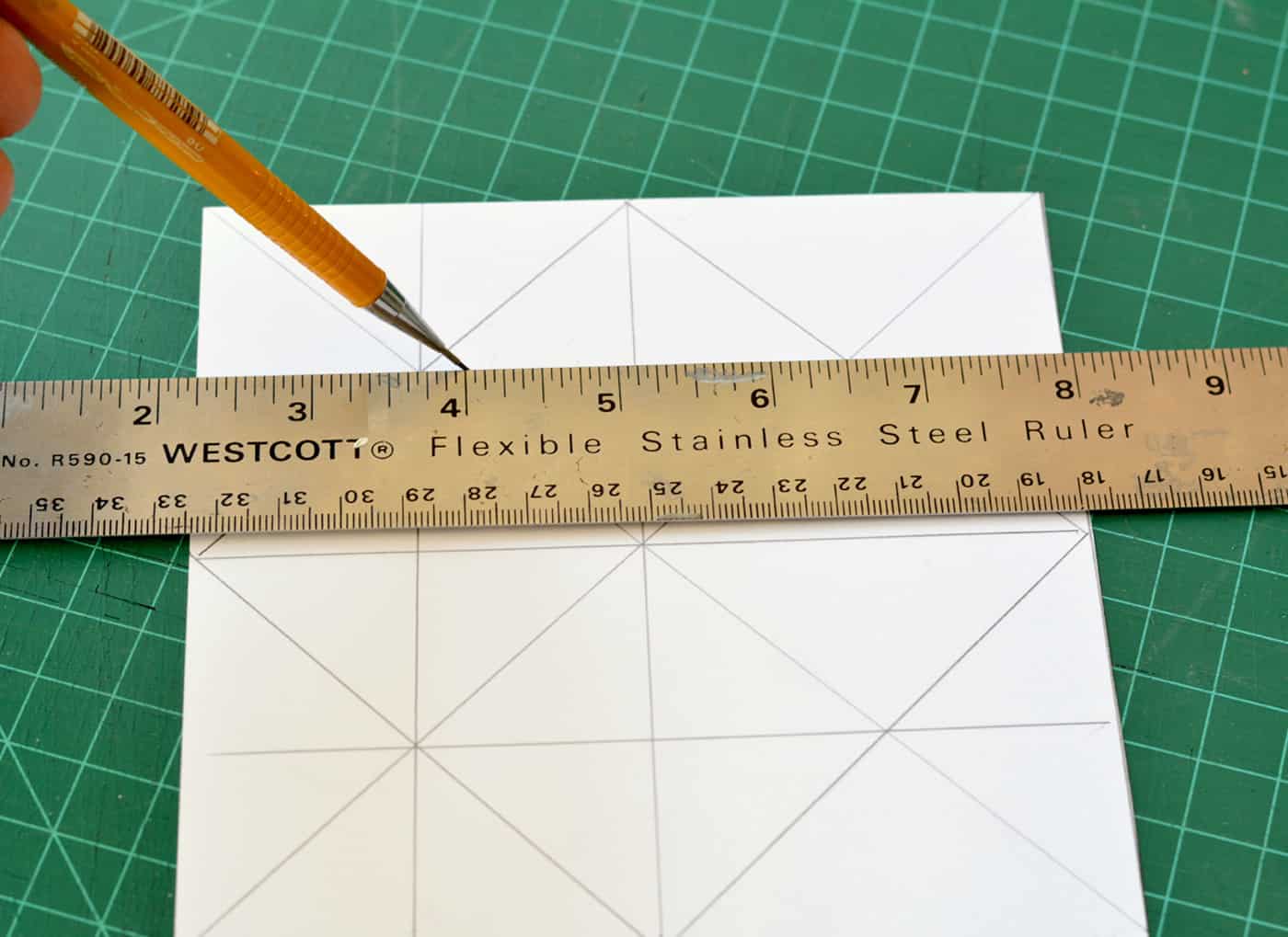 When the decoupage image had dried thoroughly I went back in and gave the edges a light sanding to both add a bit of distress and also to remove any extra paper.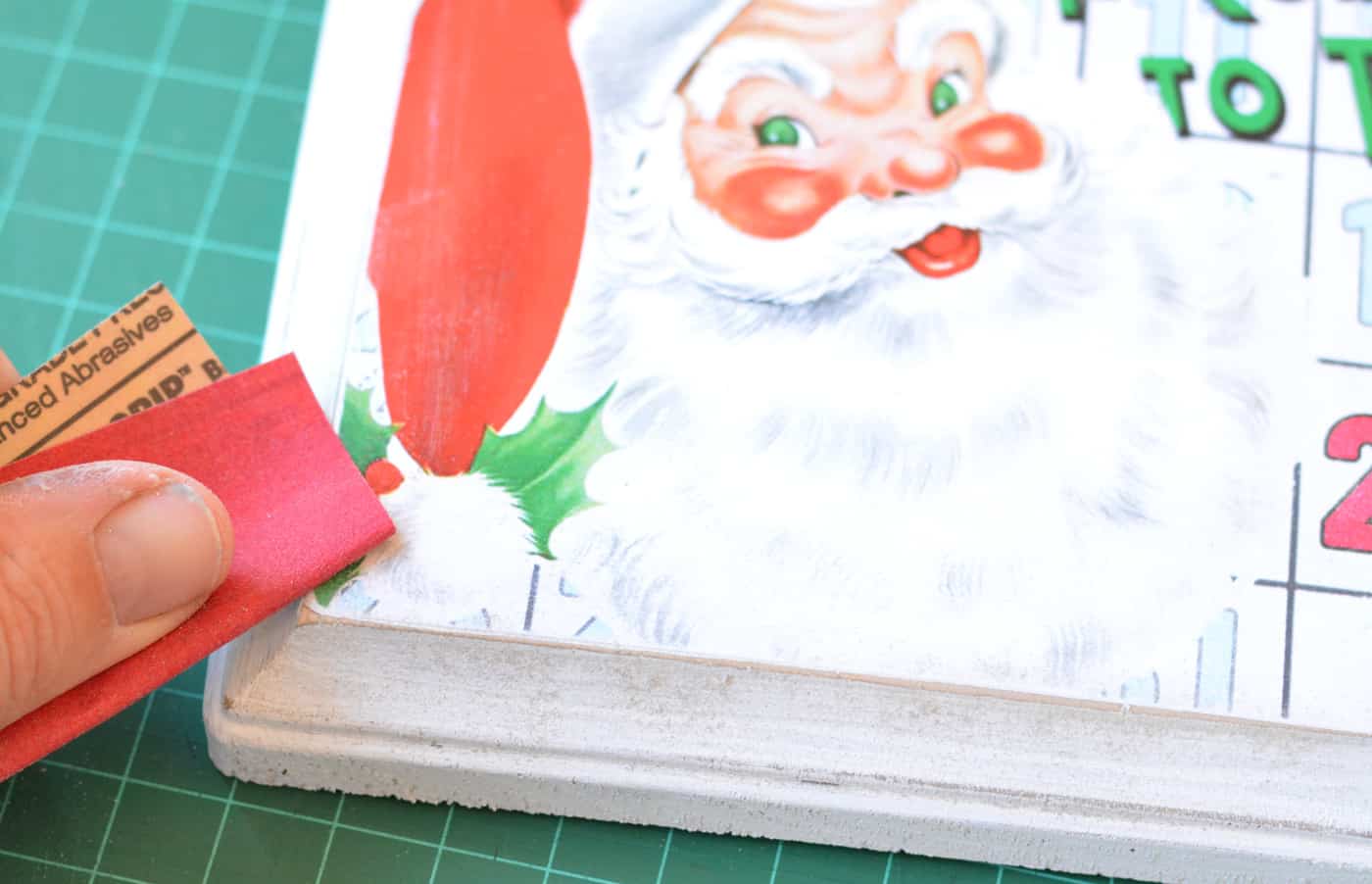 Then I sealed the whole image with Hard Coat Mod Podge (so it would be easy to clean up after the party)
When the Hard Coat Mod Podge had thoroughly dried I taped my grid over the image and drilled at the intersecting points.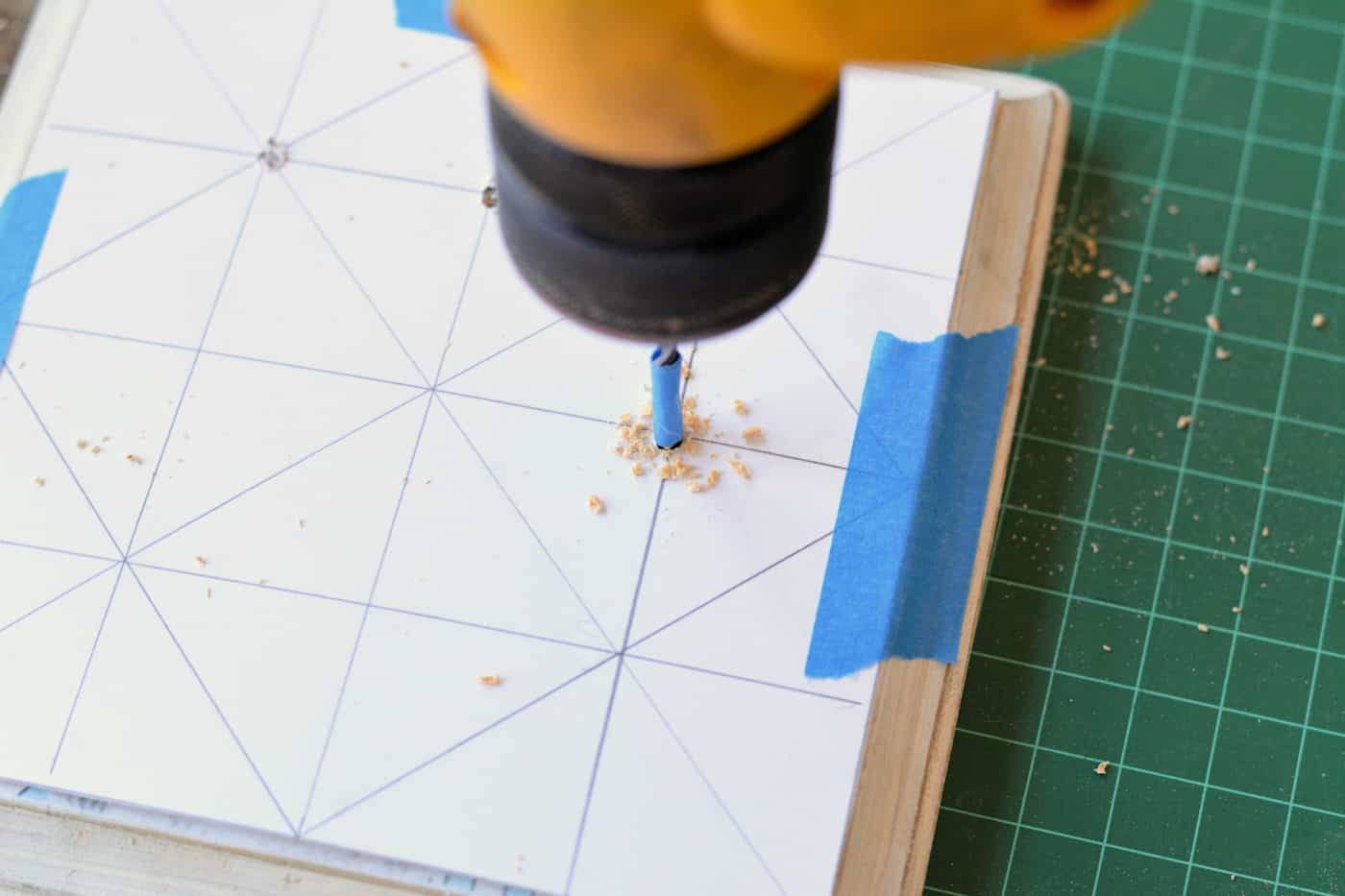 Tip: To keep the depth of each hole the same I used a scrap of painters tape on the drill bit so I'd know when to stop drilling each time.
And I was done!
One Holiday Party Project knocked out. Now I just need to go buy a Costco sized bag of sugar and I'm all set!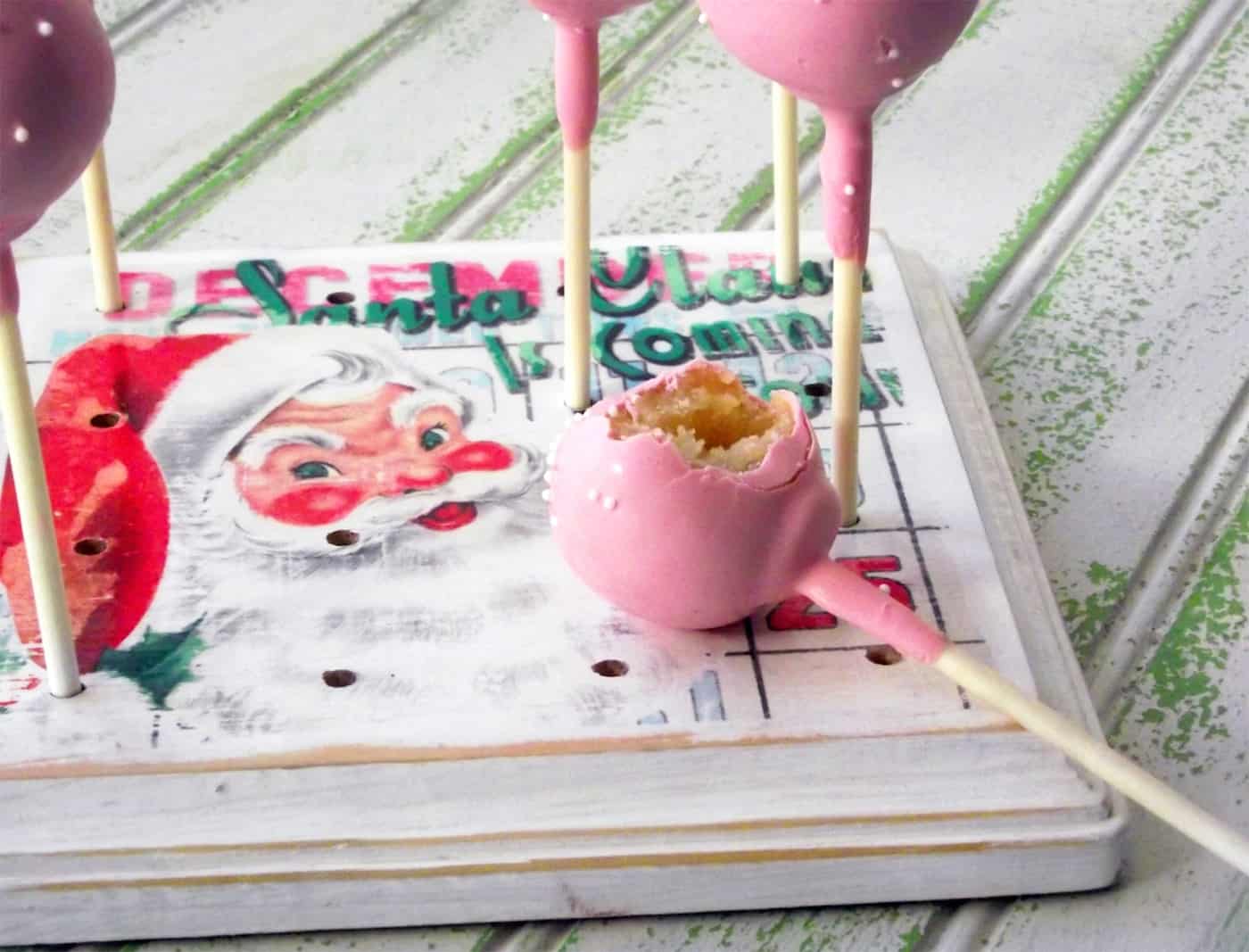 I hope you enjoyed my DIY cake pop stand tutorial. I have a bunch of other ideas for the party, and decorating in general, up my sleeve so please do check in on the Cheltenham Road blog every now and again to follow my progress.
Have a great Thanksgiving everyone!
David