Learn how to make Christmas window clings using only TWO ingredients! These are so easy – you can do this holiday activity with your kids.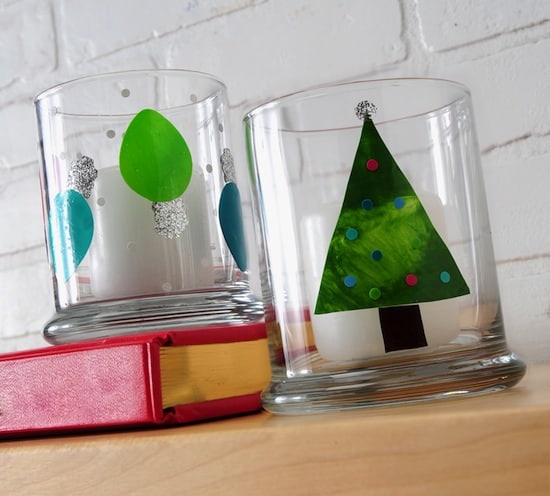 In addition to Christmas movies, I love holiday crafting, of course. You may be like me, in which case you'd love to indulge in a craft while you watch a Christmas movie – and really get into the spirit!
These Mod Podge holiday glass clings are perfect, and you can make them with your kids. Read on to find out how.
Christmas Window Clings
Gather These Supplies
Acrylic paint – your choice of colors
Gallery Glass leading blank – or other nonstick surface, such as wax paper
Paintbrush
Spreading tool – a plastic knife would work, or an old gift card
Scissors, craft knife or die cutter (never leave children unattended)
Pour Mod Podge onto a non-stick surface, like a Gallery Glass leading blank or piece of wax paper.
Add just a little bit of acrylic paint (a few drops) and mix thoroughly with your brush.
Spread the paint/Mod Podge mixture out onto your surface with a flat tool. You can do with the brush, but I find it easier with the flat surface.
Do this with several different colors and let them dry.
Peel your dried paint/Mod Podge off of the surface.
At this point you can cut it with scissors, or run it through a die cutter.
You can even use a hole punch or other cutting tools!
And what do you do with those cut out pieces? Why, stick them to glass! You can warm them up in your hands or exhale on them to make them stick well. These work on votives, or in windows!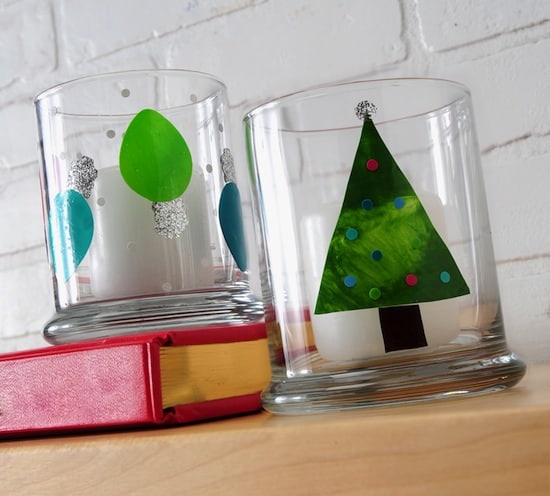 I made these Christmas window clings using scissors, a die cutter, and a hole punch. Aren't they fun? And when you're done . . . simply peel them off the glass if you like!
I hope you enjoyed my Christmas craft idea. Check out some of the other kids' crafts for Christmas below. Happy holidays!