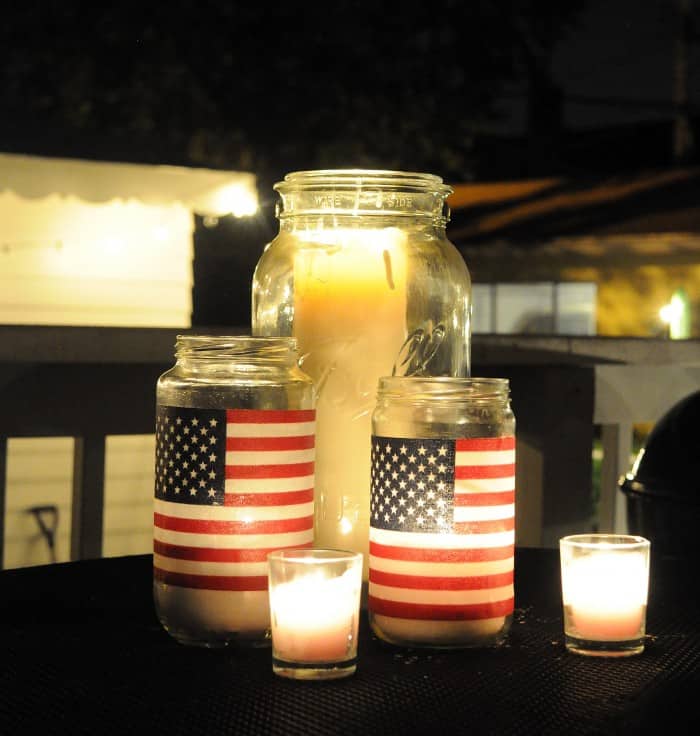 This is Cheryl from a pretty cool life! This is a project that is super simple and that you can complete for just a few dollars, but it still has a huge impact. They're perfect for setting a festive and patriotic atmosphere for 4th of July parties! Use these DIY lanterns as a centerpiece for a BBQ, line a walkway with them, or put them on a mantel.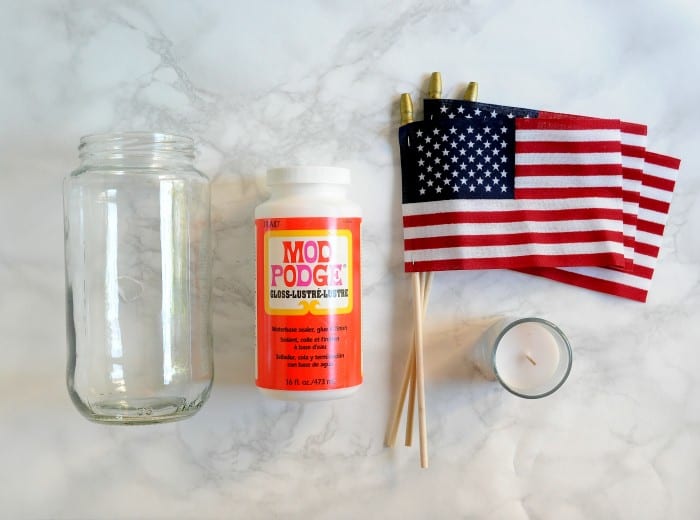 You'll need:
large glass jars (clean and with labels removed)
small American flags (most grocery stores, drug stores, etc have them near the checkout this time of year)
votive candles or tea lights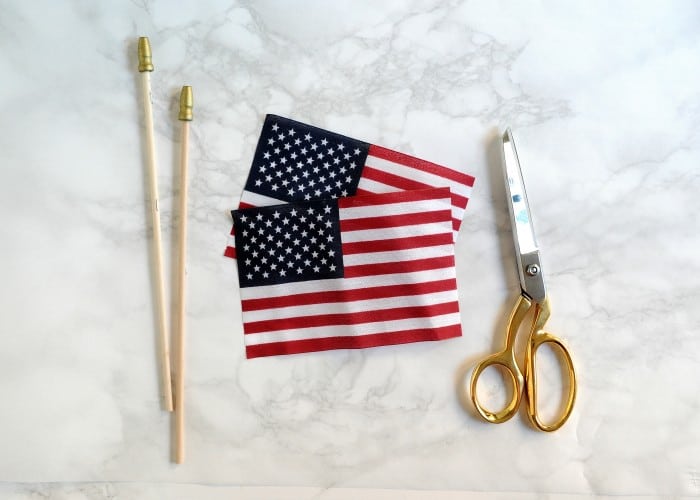 Start by carefully removing the flags.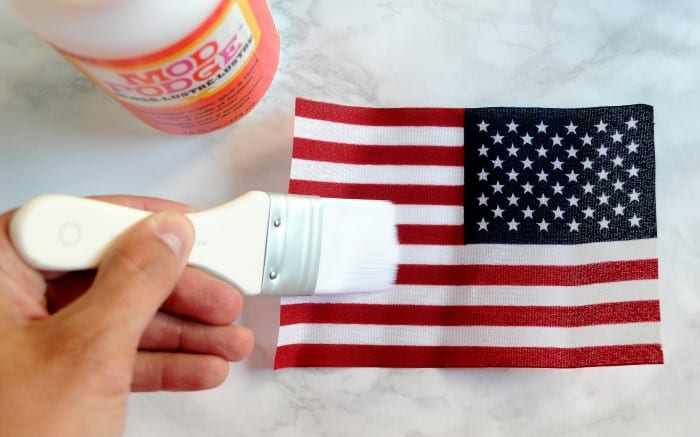 Apply a thin layer of Mod Podge to the back of each flag.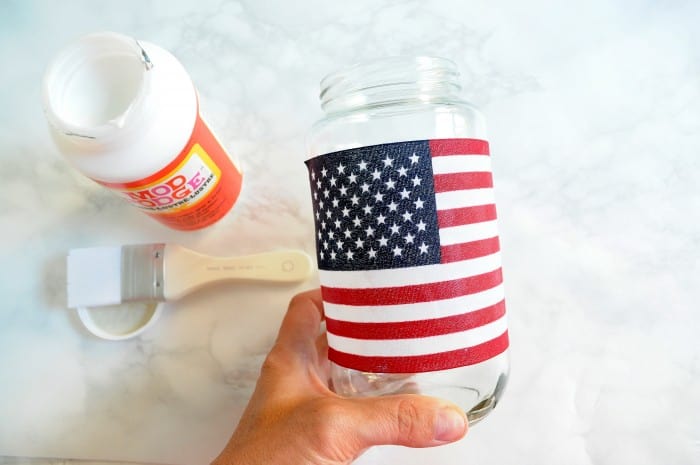 Position the flags evenly on each jar, smoothing any wrinkles or air bubbles that may form. Then apply a thin layer of Mod Podge atop each flag to seal it to the jar.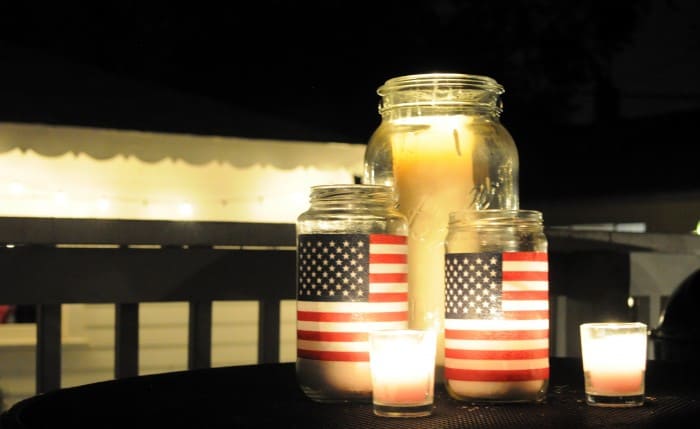 After the jars have dried, place a candle in each. If your jars have a bit of a bump in the bottom, you may want to pour a bit of sand in the bottoms and nestle the candles in the sand. Your DIY lanterns are complete.
For more amazing inspiration, visit the blog – you can also connect with me on Facebook, Twitter, Pinterest, and Instagram.