This DIY keychain is so unique – it's made from a soda can! You can make your own version using your favorite soda and Dimensional Magic.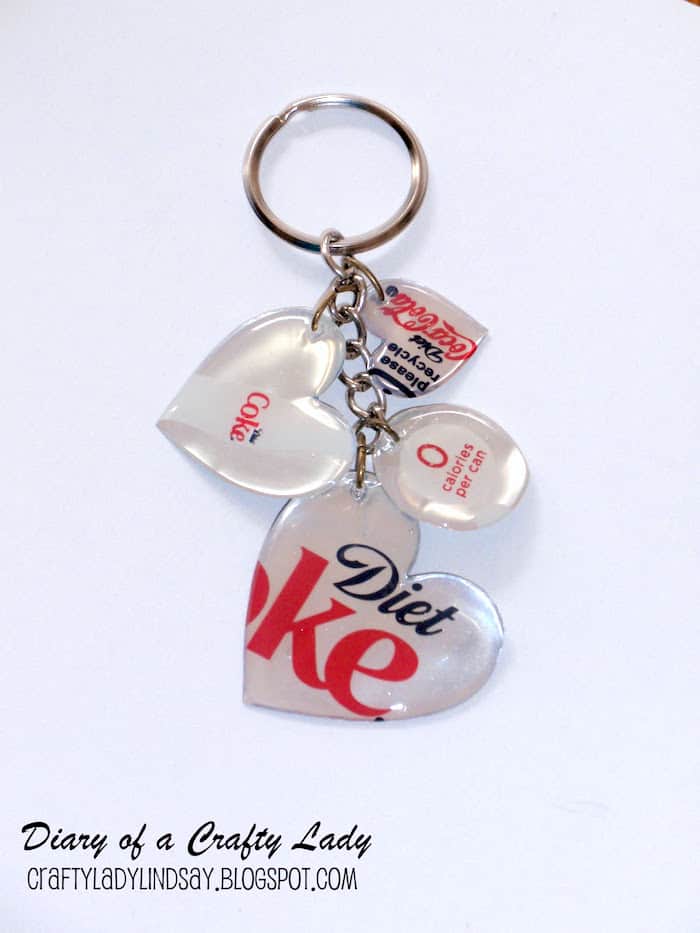 I know there are many of you out there with a Diet Coke addiction – you know who you are. Are you interested in sharing said addiction with the world?
Then consider this DIY keychain from Diary of a Crafty Lady. It also might be a good gift item for a friend who shares your love. The best part is that you get to use Dimensional Magic, which if you've never tried before, you are going to love.
Pop can keychain at Diary of a Crafty Lady