Maybe you need table decorations for a party or wedding on a budget? Mason jar centerpieces are a great idea!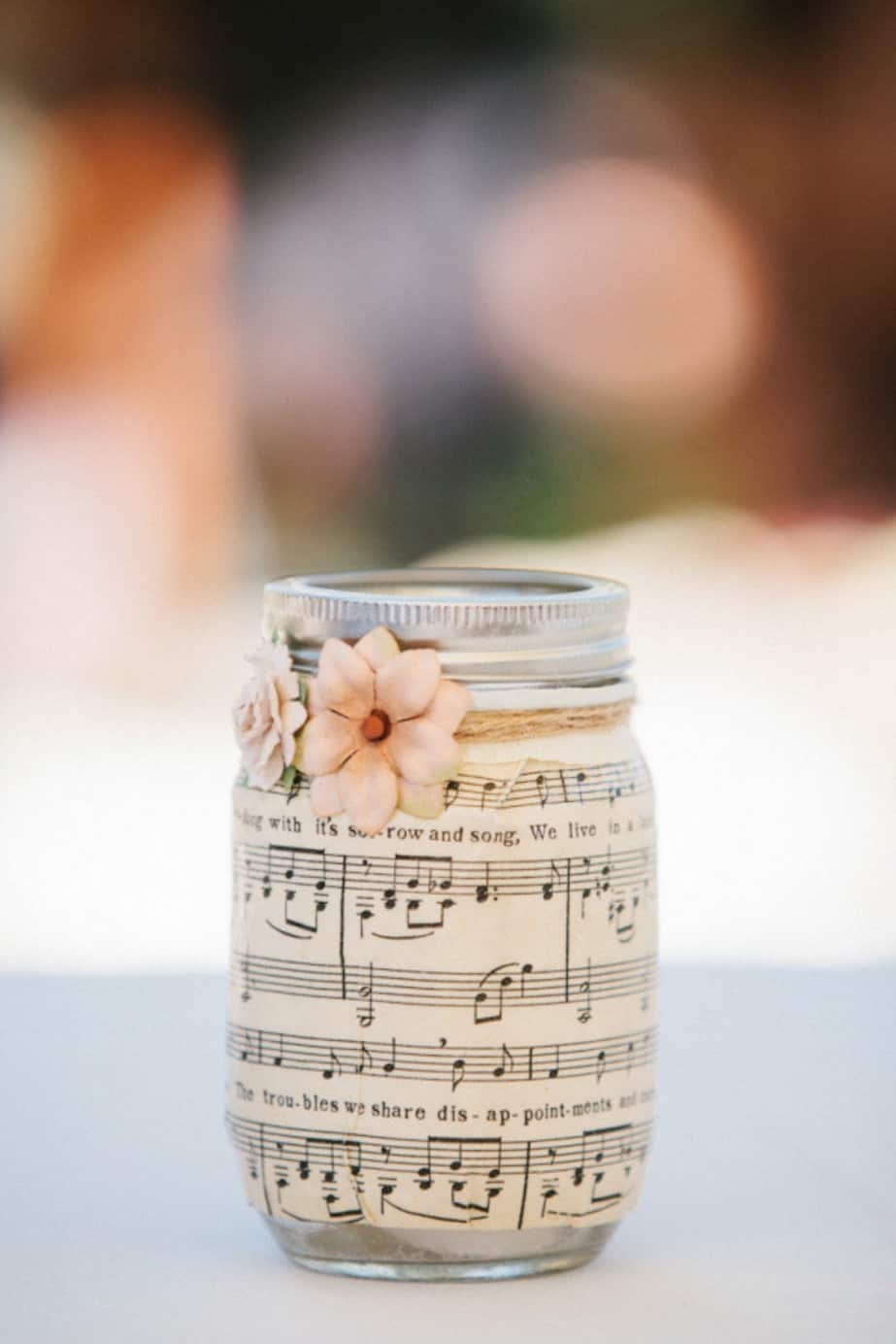 Did you know the average cost of a wedding these days is $26,000? That's insane to me. I'm just a thrifty sort of gal, so I can't imagine spending that much on one day! If you're one of those people who are DIYing your own wedding, you're going to want some mason jar centerpieces.
Mason Jar Centerpieces
The thing about that is when I first hear "mason jar centerpieces" I tend to think of something cheap and janky looking. But the truth is, mason jars can look great and, as attractive projects go, speak for themselves.
This sweet little DIY mason jar does just that (really! There's no words, just images). I love how just a little sheet music, twine, and flower embellishments completely transformed a plain old jar into something beautiful.
Can't you just see these at a wedding or party? And you won't believe how easy they are to make. You might even consider making them for people to take as favors or to decorate your home afterwards. You're going to love them.
Sheet music covered jar at Style Me Pretty