This lampshade makeover project takes less than 30 minutes and it's incredibly easy to do! Use your favorite fabric along with Mod Podge.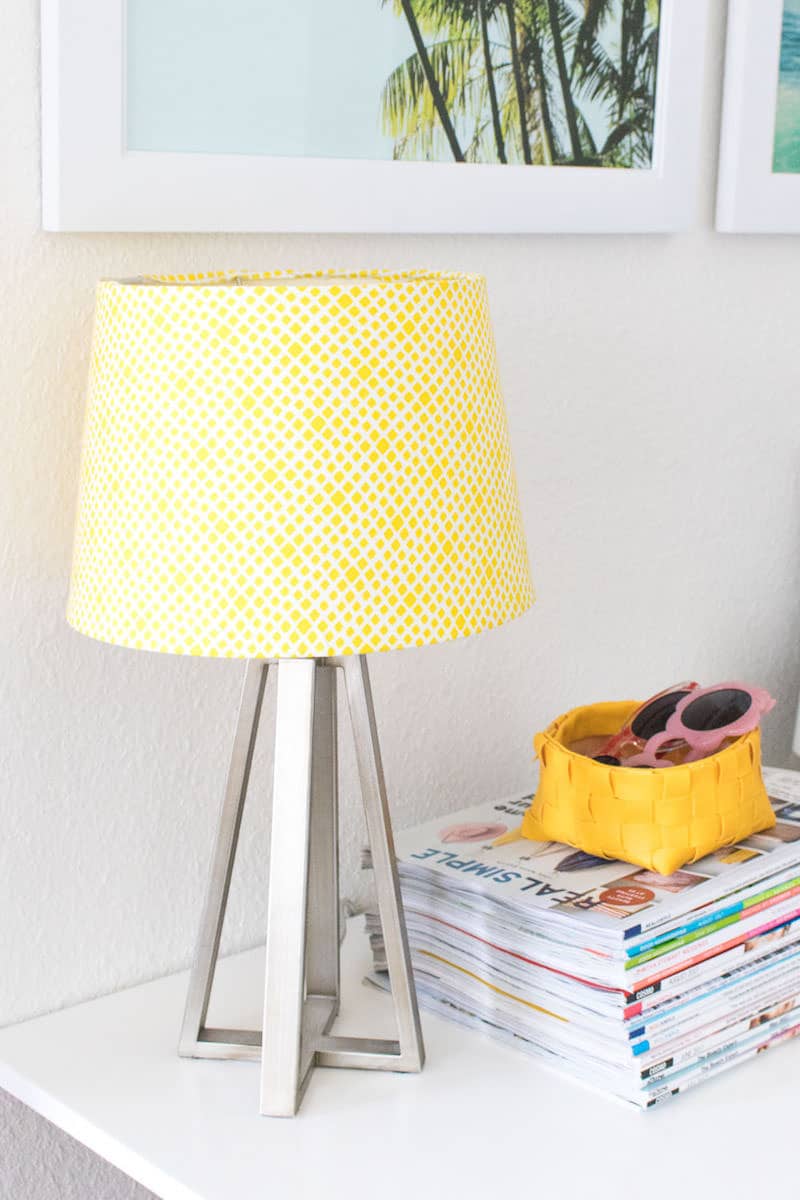 Let's face it – I have such a hard time sticking with my home décor plans. When that happens, it's nice to know there are ways to mix up my style whenever I feel like it. I change my mind too often, but this Mod Podge lampshade makeover hack comes in handy when I do!
The lamp on my entryway table always had a white lampshade that had begun to change colors due to wear and tear, so in order to save money and get a nice change of décor, I simply made over the lampshade with new patterned fabric.
The entire lampshade makeover project takes less than 30 minutes and it's incredibly easy to do when you have a shade that is either square or smooth and round.
If you have a bell-shaped lampshade, this DIY may be more difficult. Mod Podge perfectly bonds the new fabric to the existing canvas-like lampshade, but I still feel like I have a brand new lamp!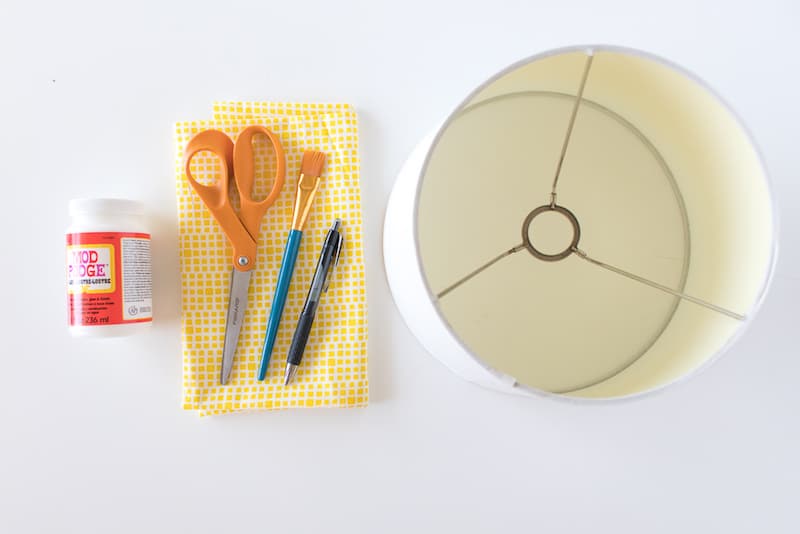 Mod Podge Lampshade Makeover
Gather These Supplies
Flat lampshade (square or round, not bell shaped)
Large paint brush
1 yard cotton fabric
Scissors
Pen/pencil
Step 1: For best results, iron the fabric beforehand to remove creases. Otherwise, iron the fabric once cut to shape.
Step 2: Lay the fabric out on a flat surface, backside facing up. Place the seam or edge of the lampshade at one edge of the fabric, leaving enough room above and below because the round lampshade pattern will curve.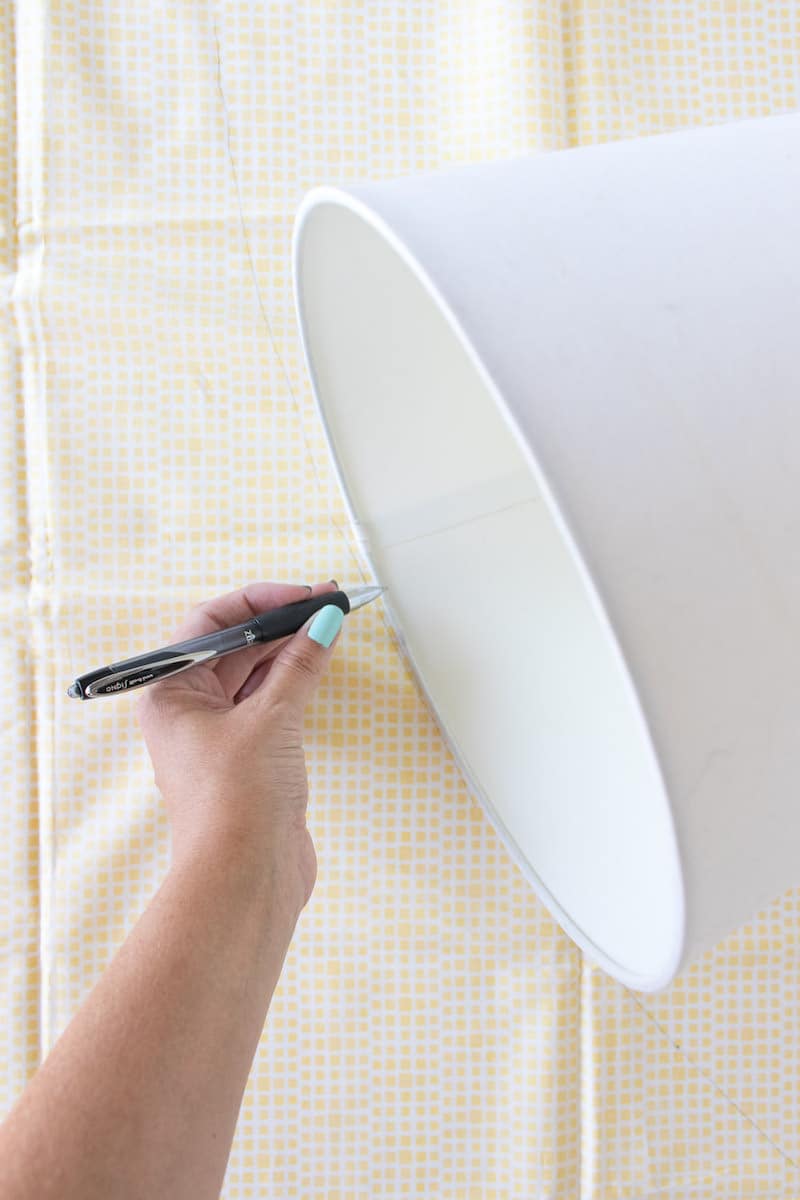 Step 3: Lightly trace the top and bottom of the lampshade as you roll it across the fabric and reach the edge again. The marks do not need to be exact because you will not cut along them.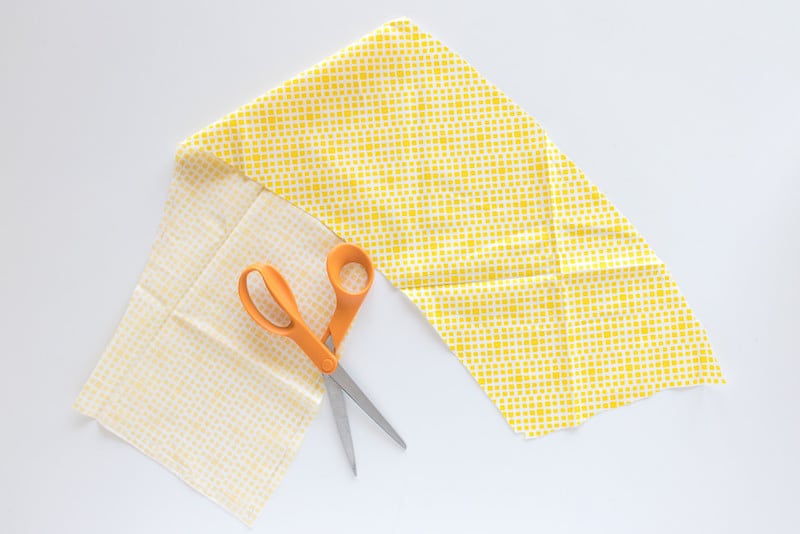 Step 4: Then cut out the pattern, leaving about 1 inch around your marks to allow for folded over seams. It should be a long, curved shape for a round lampshade.
Step 5: Starting at the seam or edge of the lampshade, apply Mod Podge Gloss all over with a large paint brush and press the fabric on top, smoothing it with your hands. Work in sections until the entire lampshade is covered with fabric.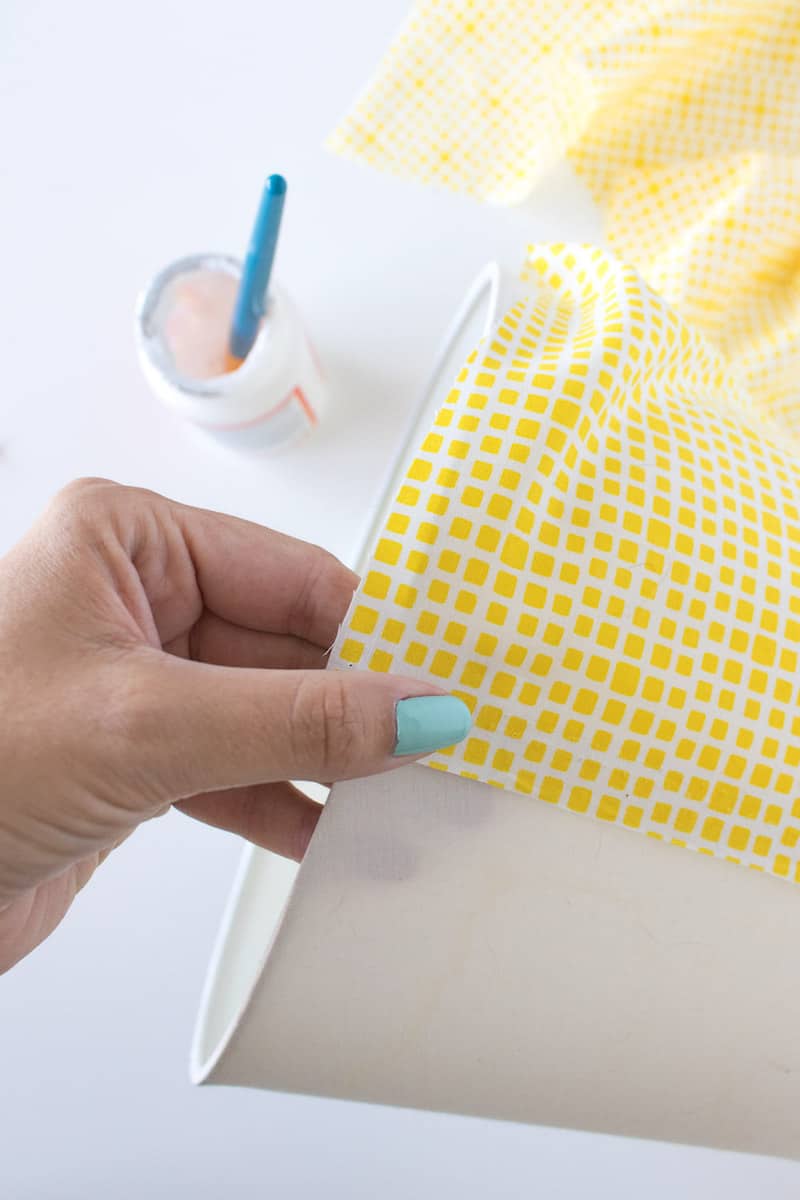 Step 6: Where the two ends of the fabric meet, fold one side over about a half inch and glue on top of the other edge to create a clean seam.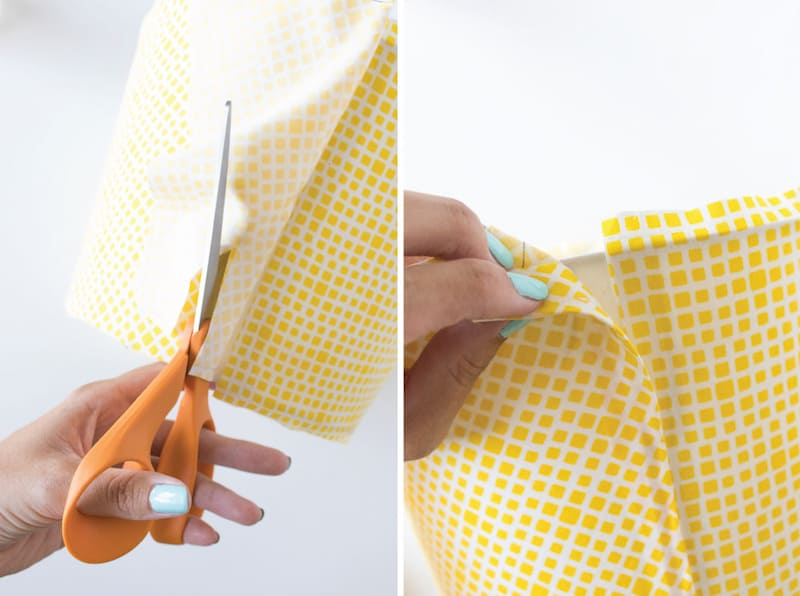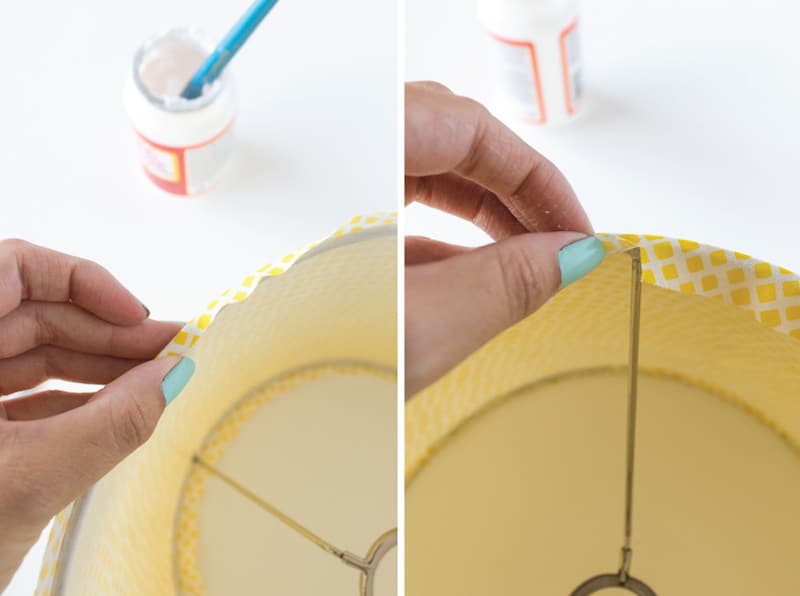 Step 7: Fold over the remaining edges of fabric on the top and bottom of the lampshade and glue in place on the inside. If there are bars in the way (that attach the lampshade to the base), simply cut a small slit with scissors and fold the seams in around it.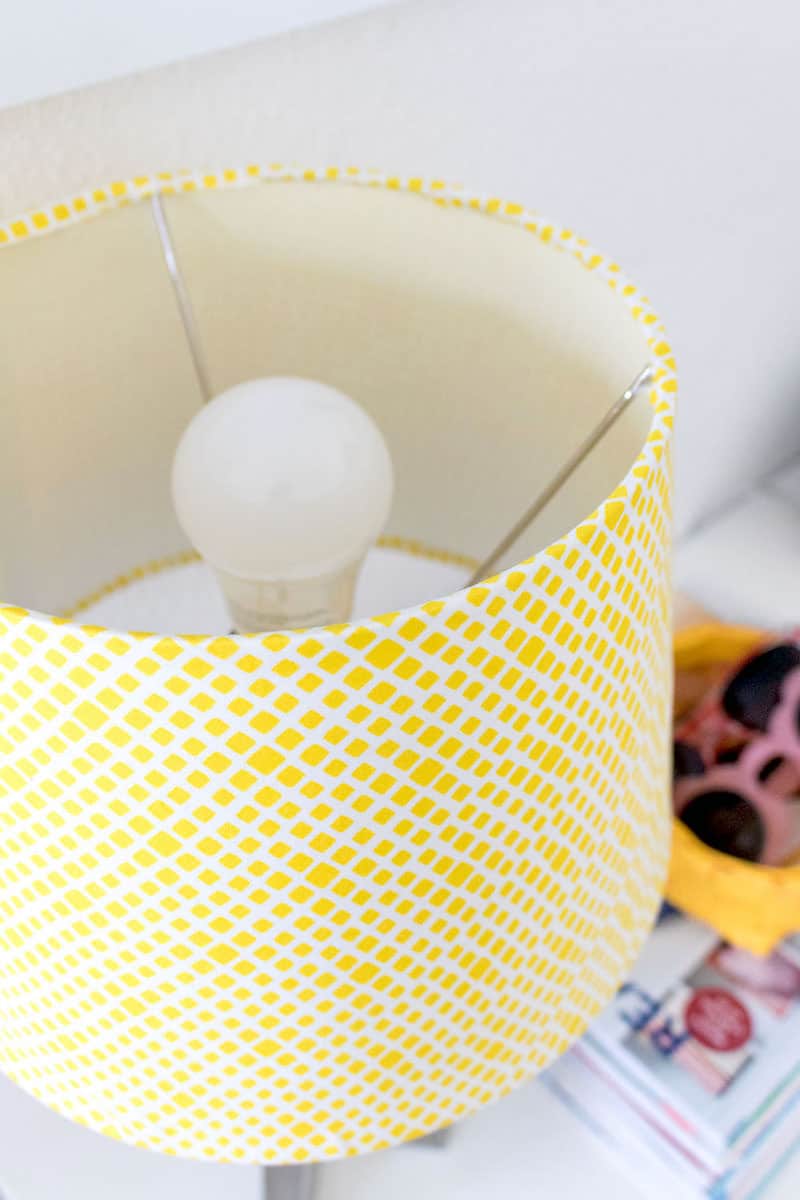 Once the glue is dry, which should only take a few minutes, place the lampshade back on its base and enjoy a fresh look!
If only I could achieve such a simple makeover with every aspect of my home. Let me know what you think of my Mod Podge lampshade makeover in the comments.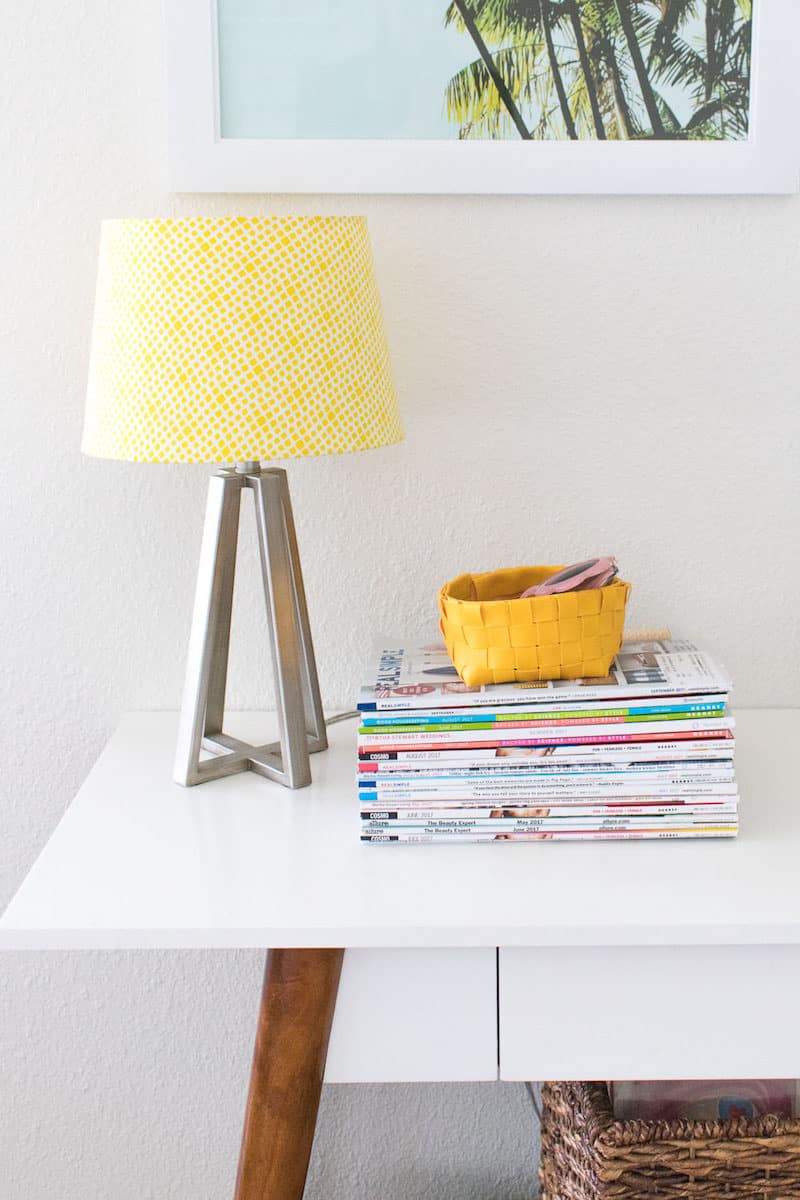 If you like lampshade makeovers, we've got a couple other ones here. Check them out: