These DIY gold votive candle holders are guaranteed to make your table setting sparkle this Christmas, New Year, or any celebration!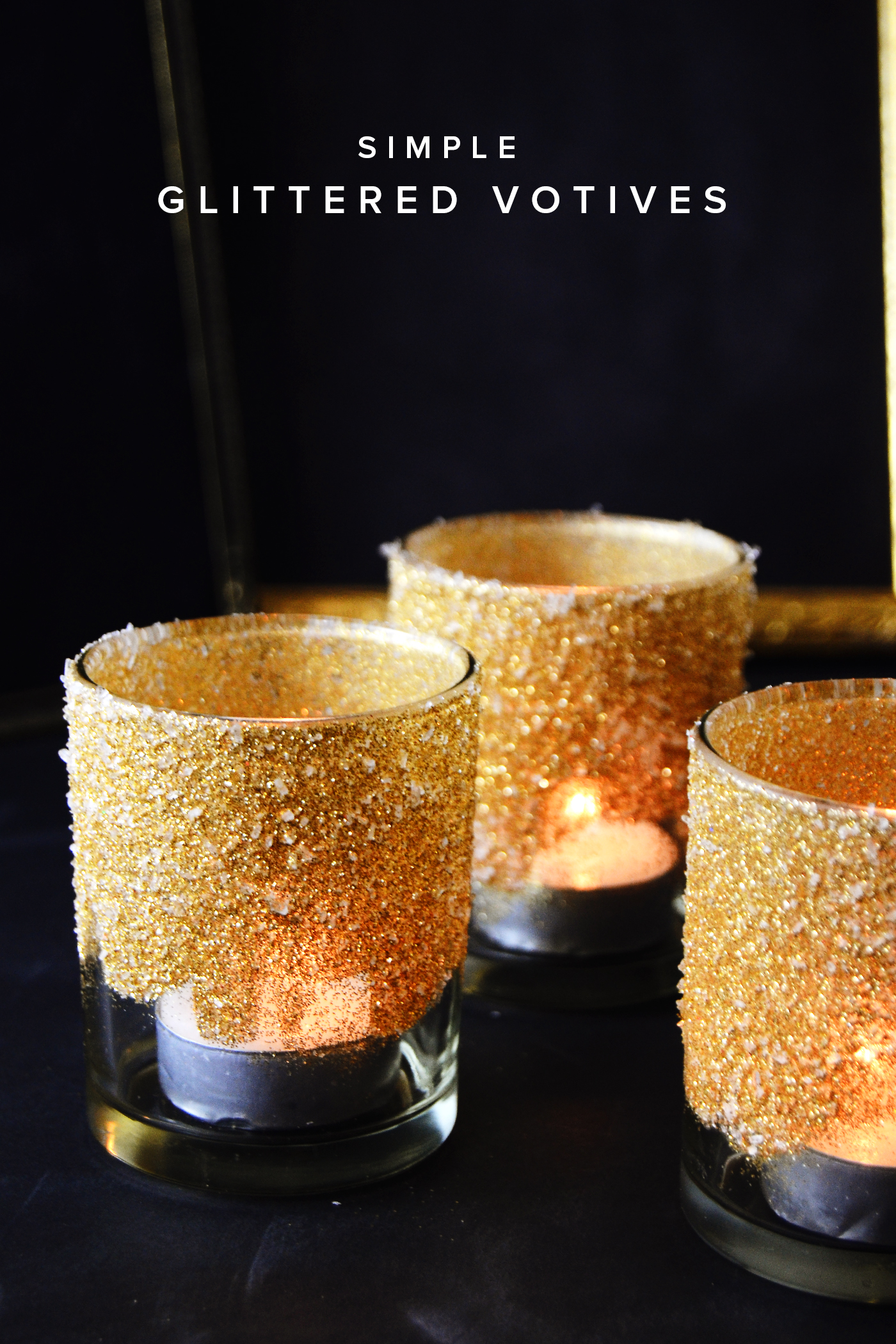 These gold votive candle holders are so easy to make and is guaranteed to make your table setting sparkle this Christmas, New Years, or whenever you have a gold-themed party.
They're perfect for weddings, too.
All you need is a few supplies, some time and a lot of patience (to wait for it to dry). Well what are you waiting for – read on to find out how easy they are to make!
Glitter Candle Holders
Supplies:
Clear votives
Epsom salt
Gold glitter
Paintbrush
Newspaper or any covering
Step 1. Wash and dry your votives. You want them clean and spotless.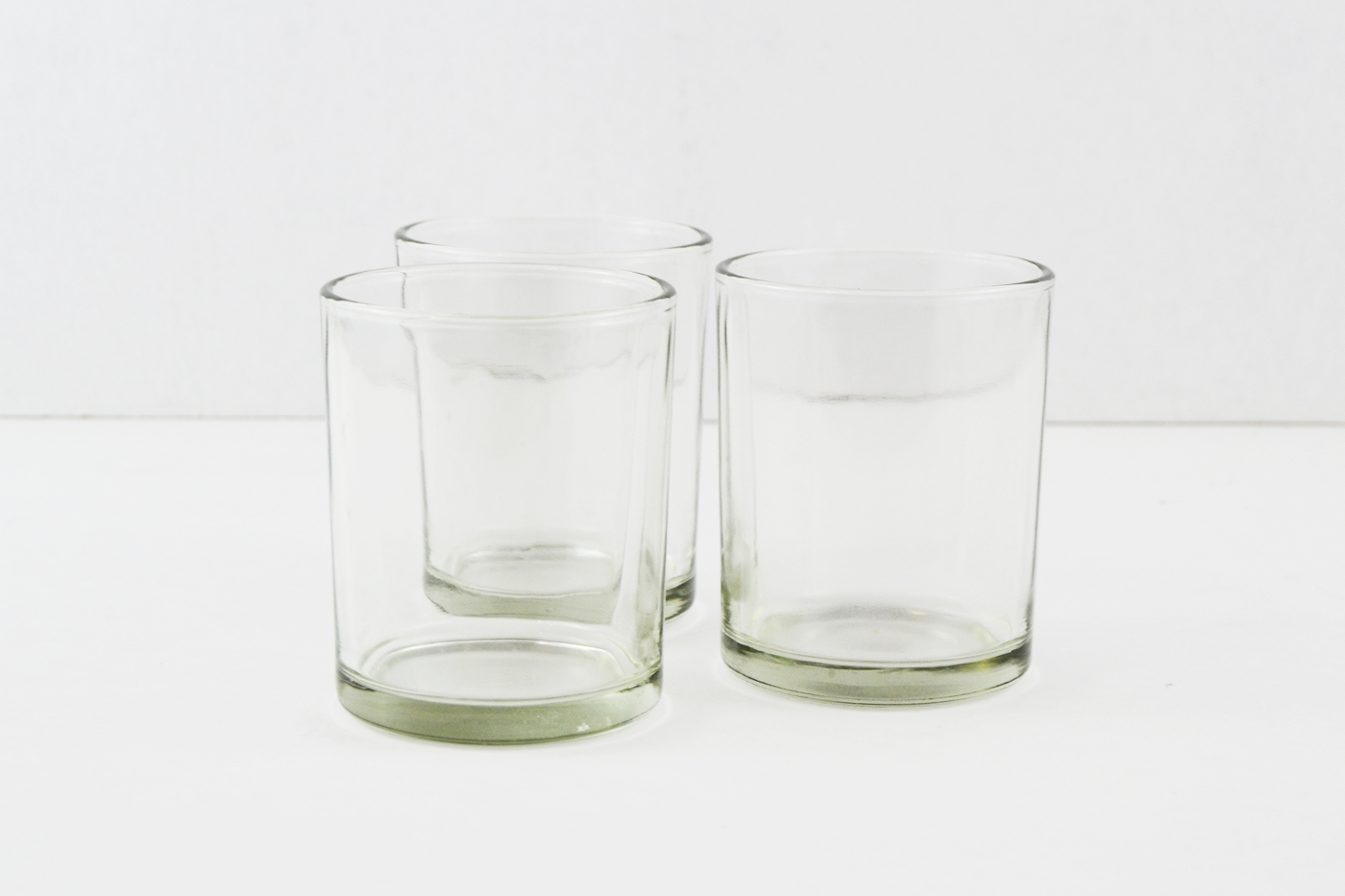 Step 2. Mix your epsom salt and gold glitter in a bowl in a 1:2 ratio. Alternatively, you can use german glass glitter, or different sized glitters.
For me, I had epsom salt and the gold glitter on hand so I went with that. I used epsom salt combined with fine glitter to give the votives some texture – which I love!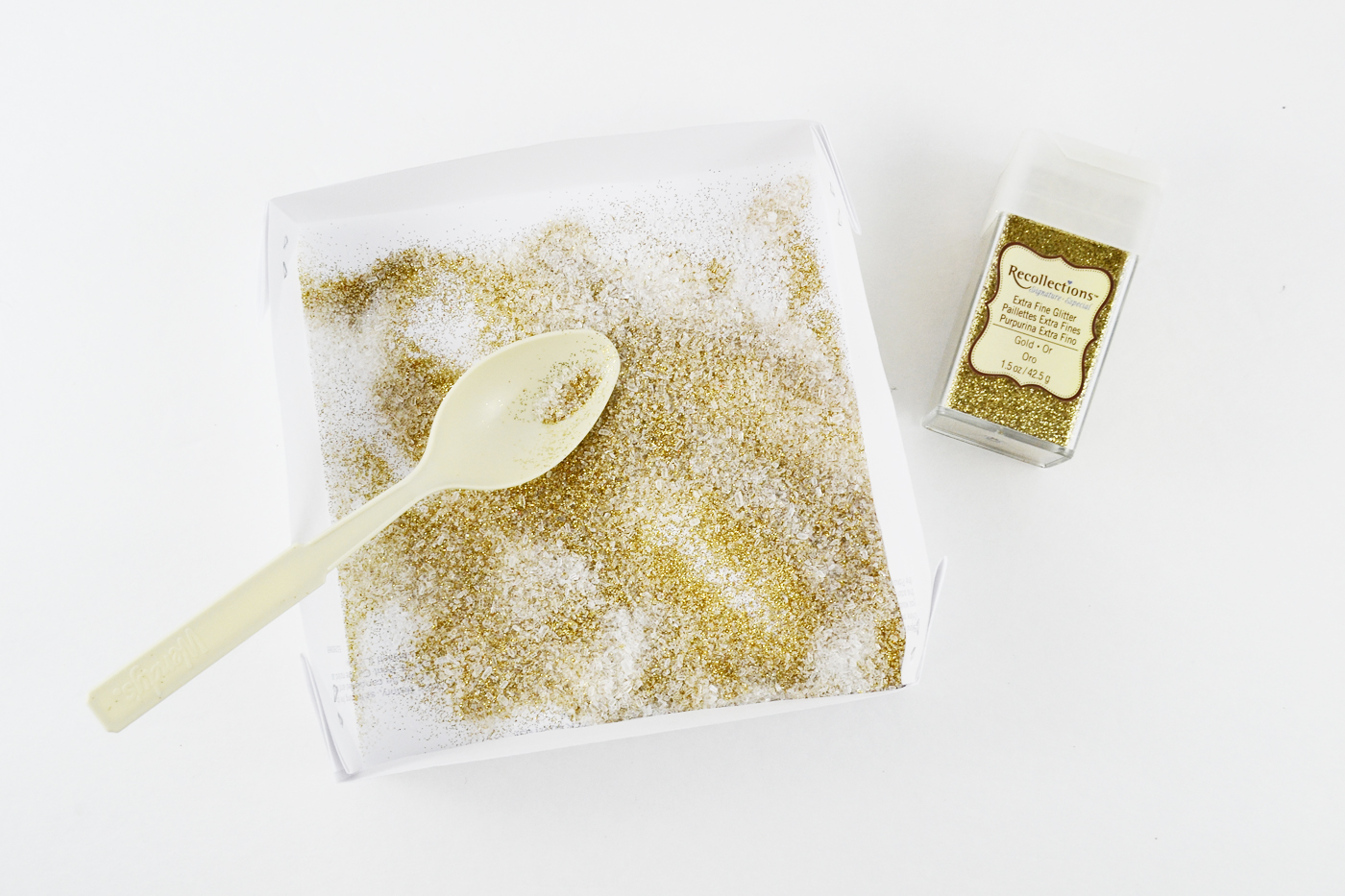 Step 3. Brush on your Mod Podge in strokes – I wanted it to be imperfect so I just brushed from about halfway from the bottom to the top rim of the glass, varying the heights as I went.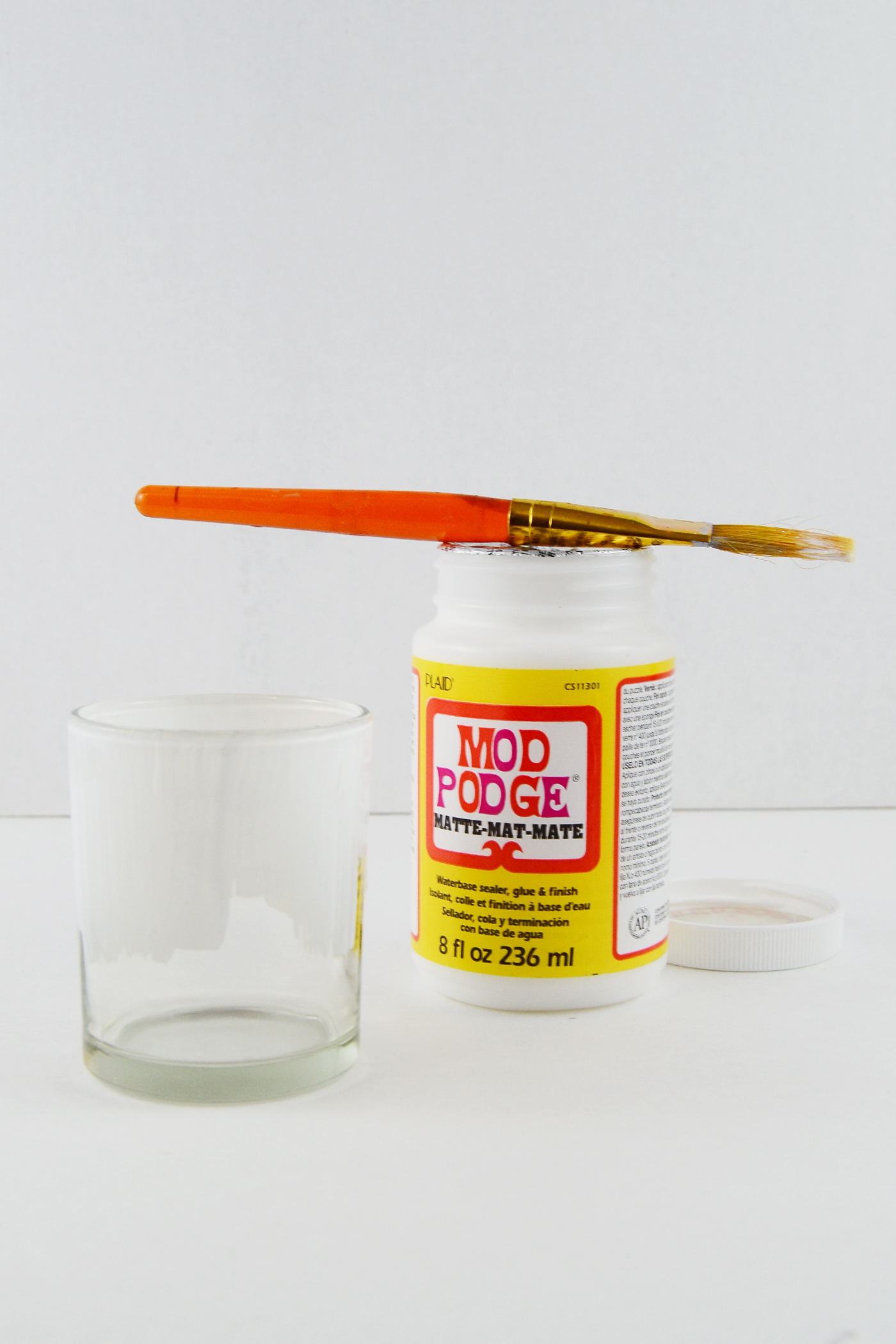 Step 4. Sprinkle your epsom salt and glitter mixture onto the votive – it's easiest to do this using a spoon or a scoop. Shake the excess off and leave to dry.
OPTIONAL STEP: Brush another layer of Mod Podge on top to seal it and prevent the glitter from falling off. Since I was making two dozen of these, I skipped this step to save time.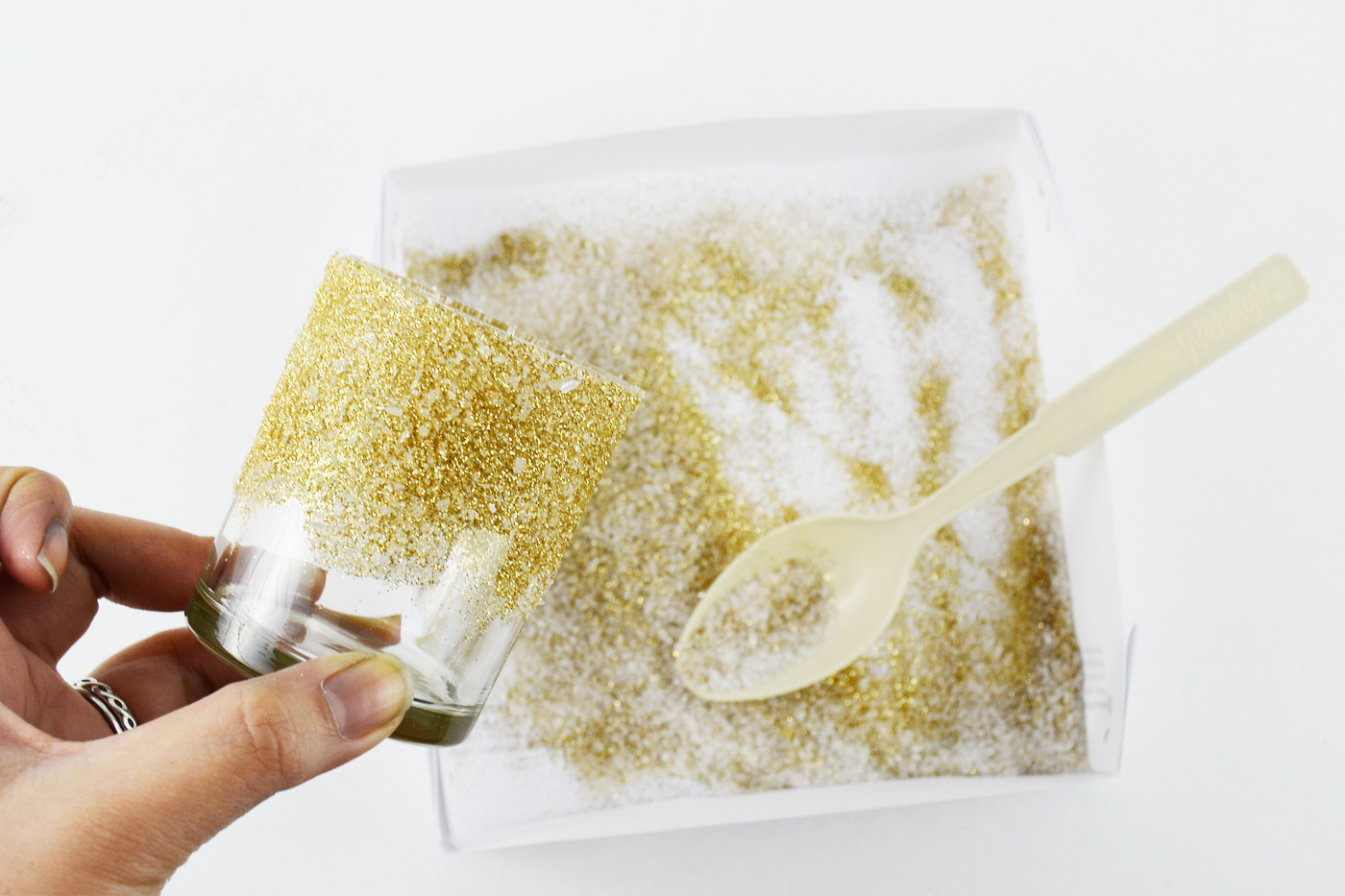 And you are done! Just pop your tealight in (or even a battery operated one) and you have yourself some elegant accents to your holiday table.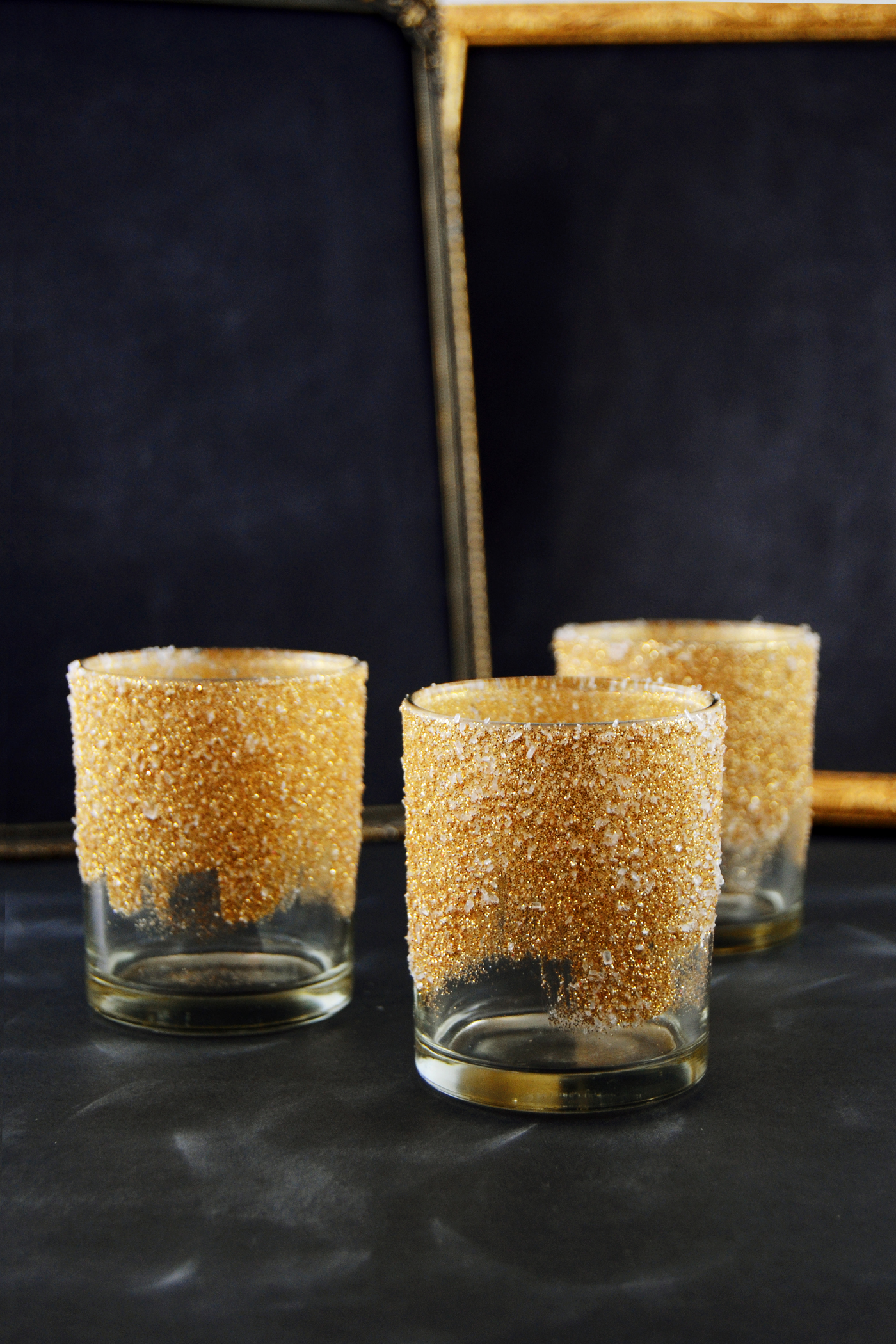 The best part is these votives are reusable too – good for your Christmas party, a New Year's Eve bash, or even a wedding celebration.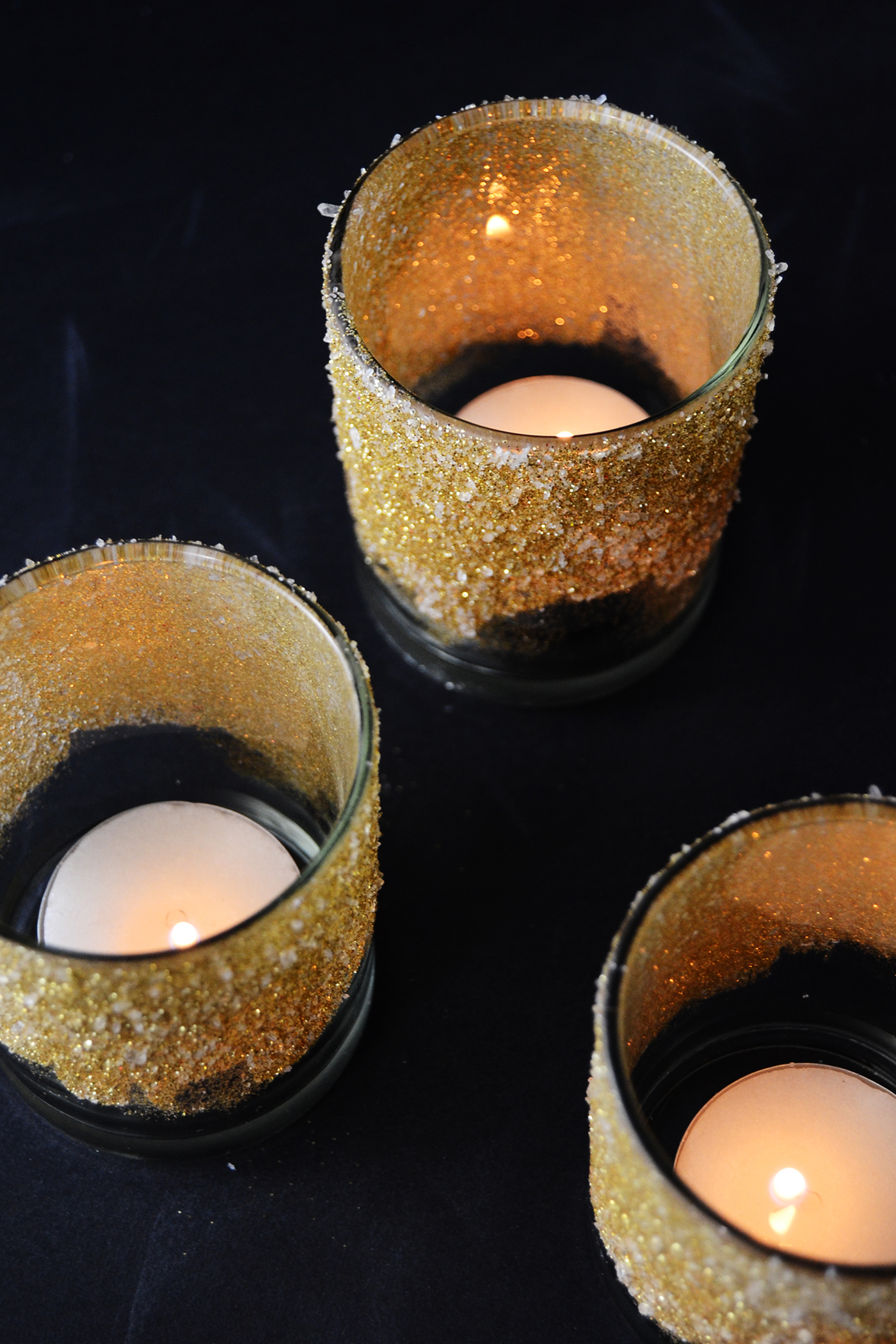 I love the imperfect look and the additional texture the epsom salt brings to these gold votive candle holders – they're just so pretty! Now to make a dozen more or so!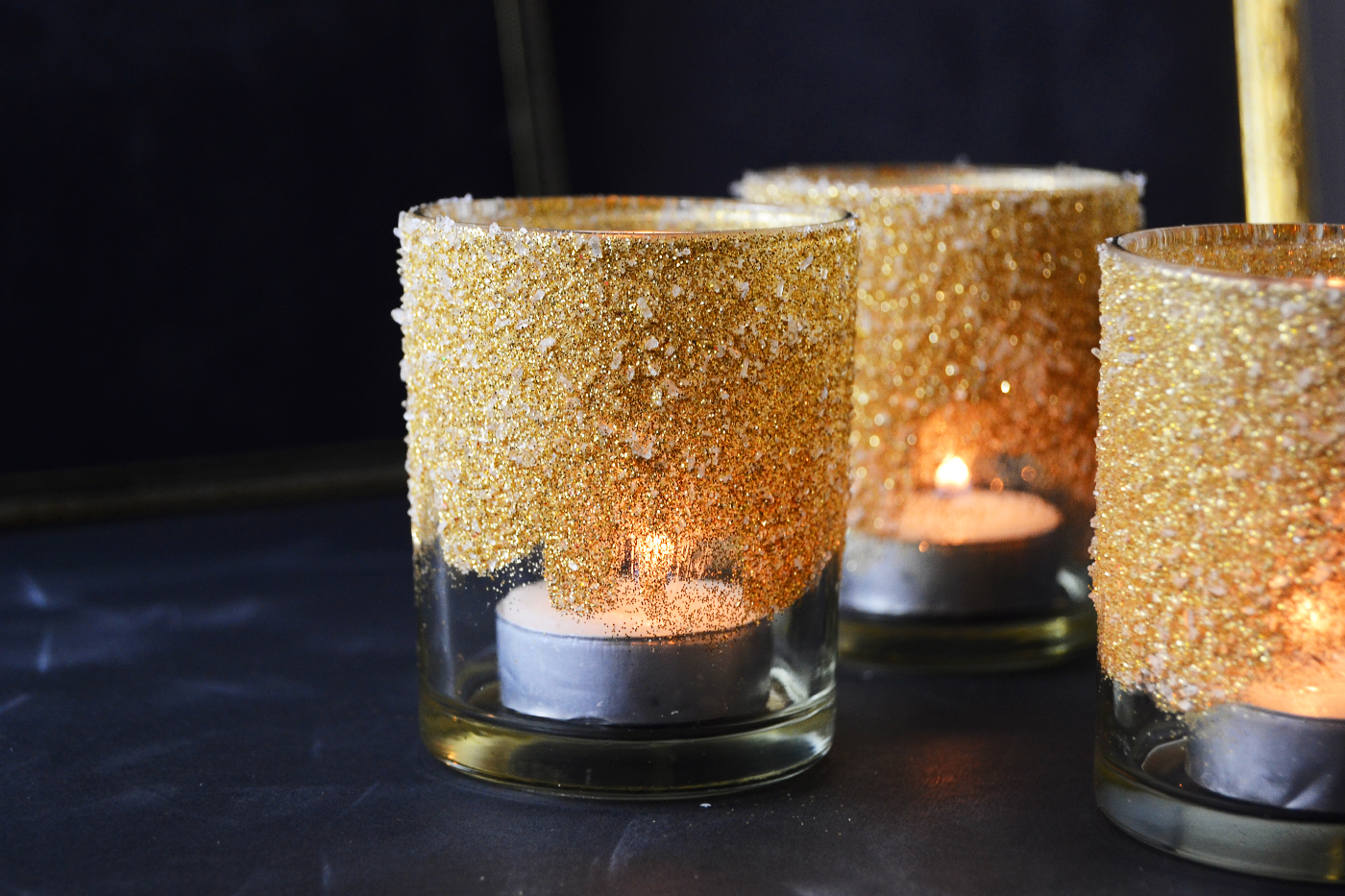 I hope you enjoyed this simple DIY glitter votives tutorial and I hope it has inspired you to make your own.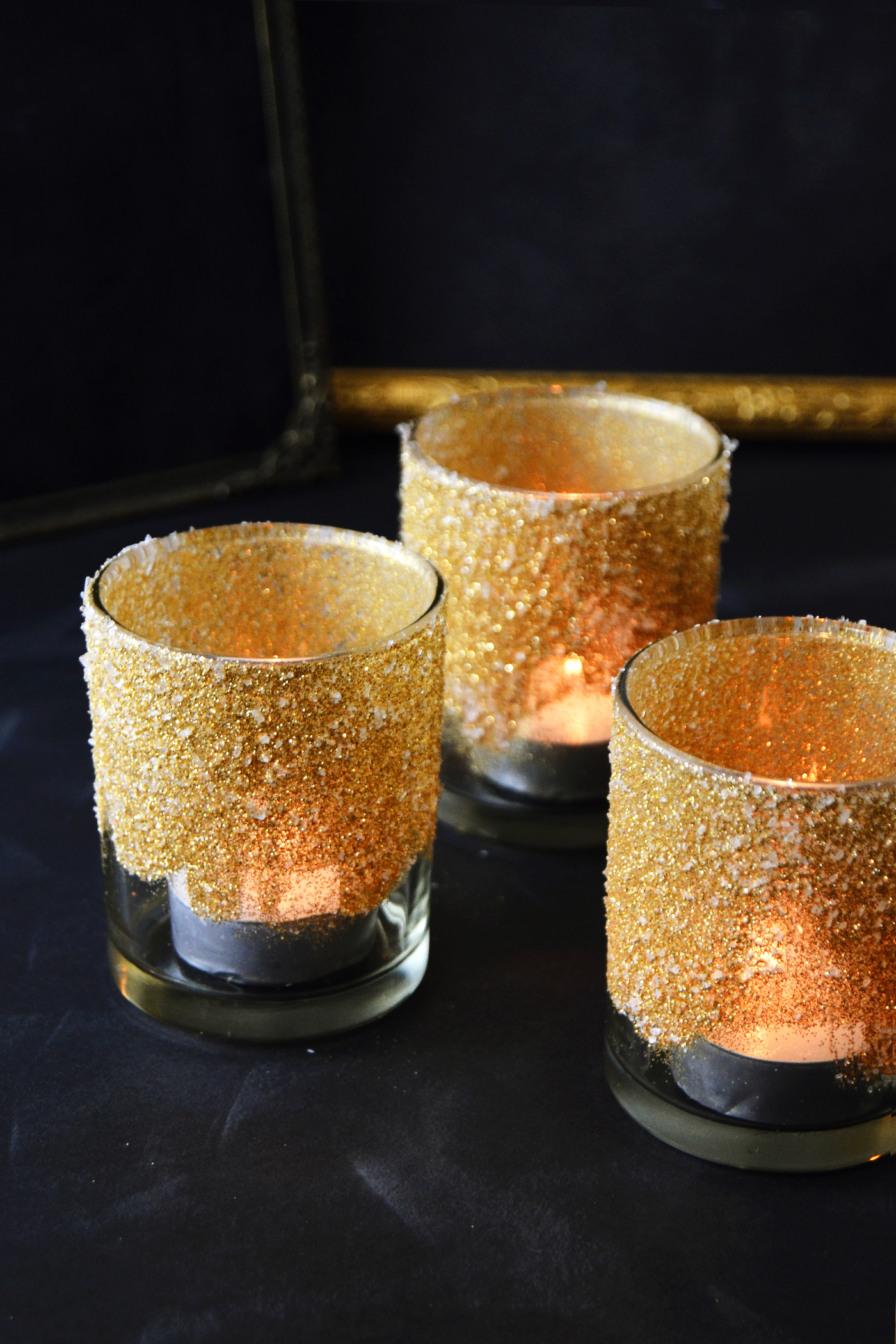 ---
I would love it if you visited my blog or follow me on any of my social media for more creative inspiration and free prints. I'd also love it if you'd visit some of my other exciting projects: