Learn how to decorate your notebook with an overlay and Mod Podge. Keep all of your notes and plans inside. So cute!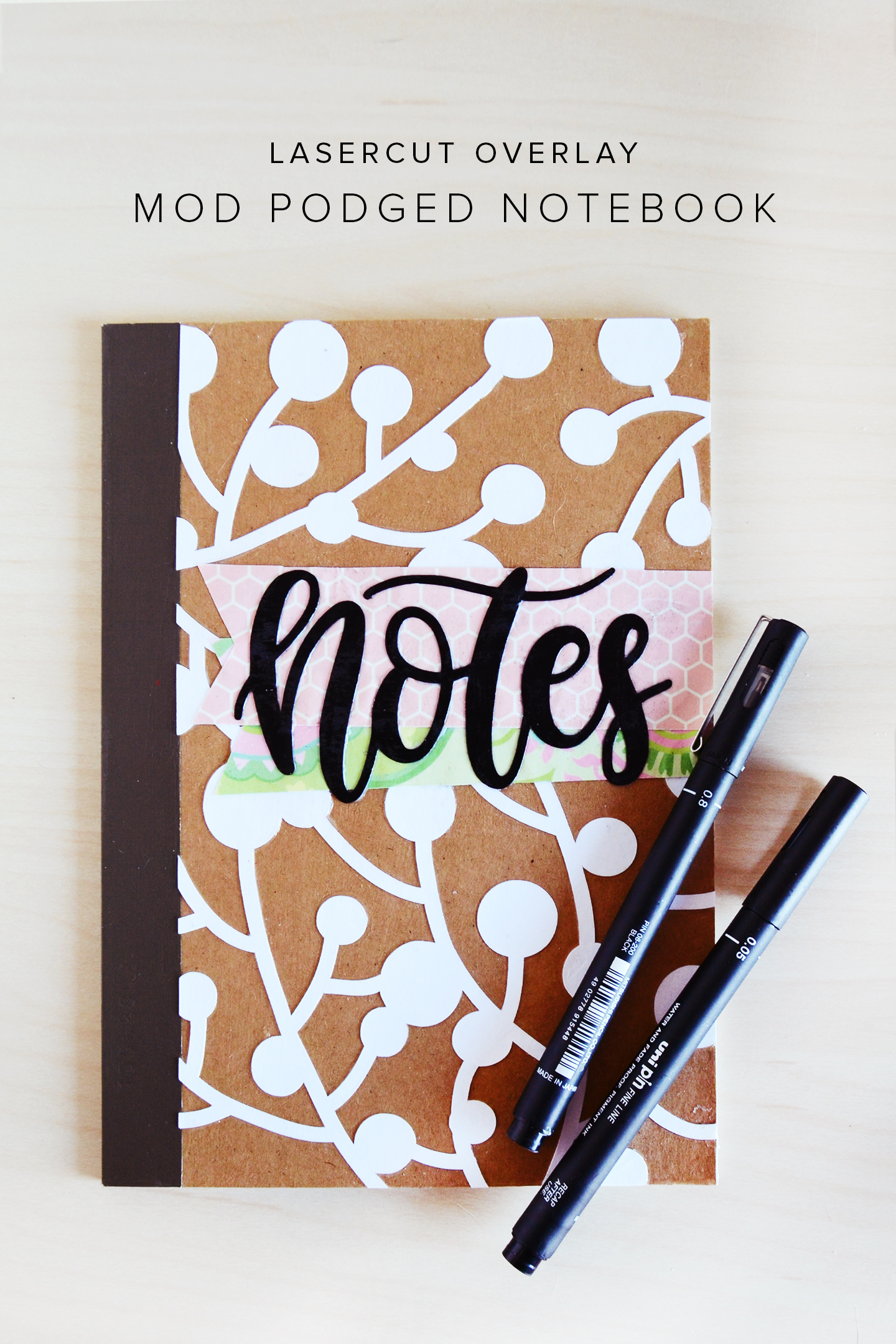 I am probably not the only one who loves die-cut embellishments – specially die cut overlays. They're perfect for decorating not only scrapbooks, but notebooks and other surfaces too.
This die-cut overlay notebook came together easily and you can definitely customize it according to your tastes! Learn how to decorate your notebook cover below.
How to Decorate Your Notebook
Supplies:
Brush
Die-cut overlay
Scissors
Cling wrap
Step 1. Choose your die-cut overlay and your notebook. I really love the ones from Muji, but you can definitely get just a simple blank one from any craft or book store.
You can get the die-cut overlays at your local craft store OR if you have a die-cutter such as a Silhouette Cameo, you can create yourself one.
Step 2.  Spread a generous amount of  Mod Podge onto the front of the notebook.
Step 3. Adhere the die-cut, using cling wrap to press the overlay onto the notebook to adhere it. Remove the cling wrap, and then apply another layer of Mod Podge.
Step 4. Cut off the excess amount of paper.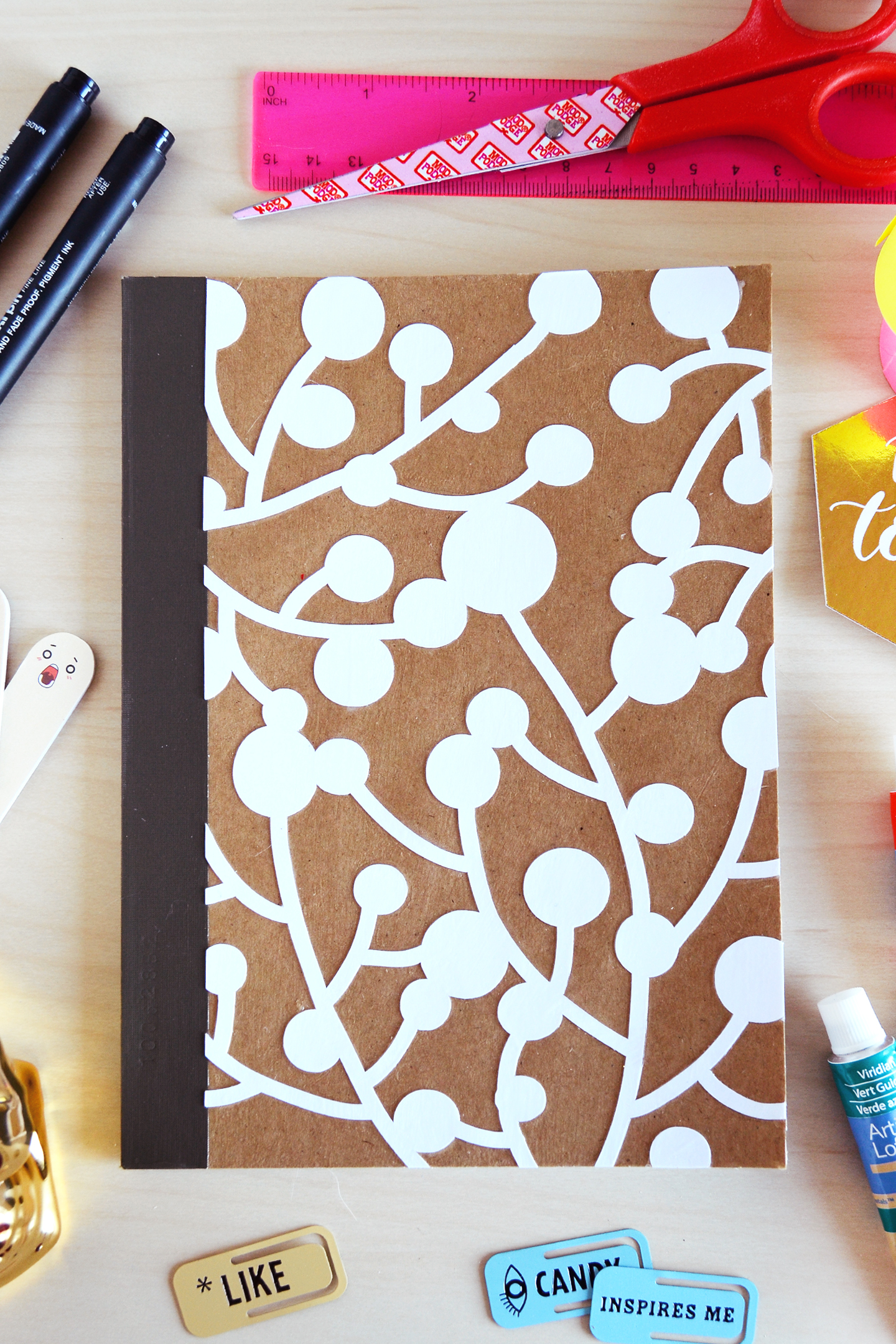 And you are done! You can leave it as it is or embellish it further. I actually created a plain one and created another to embellish.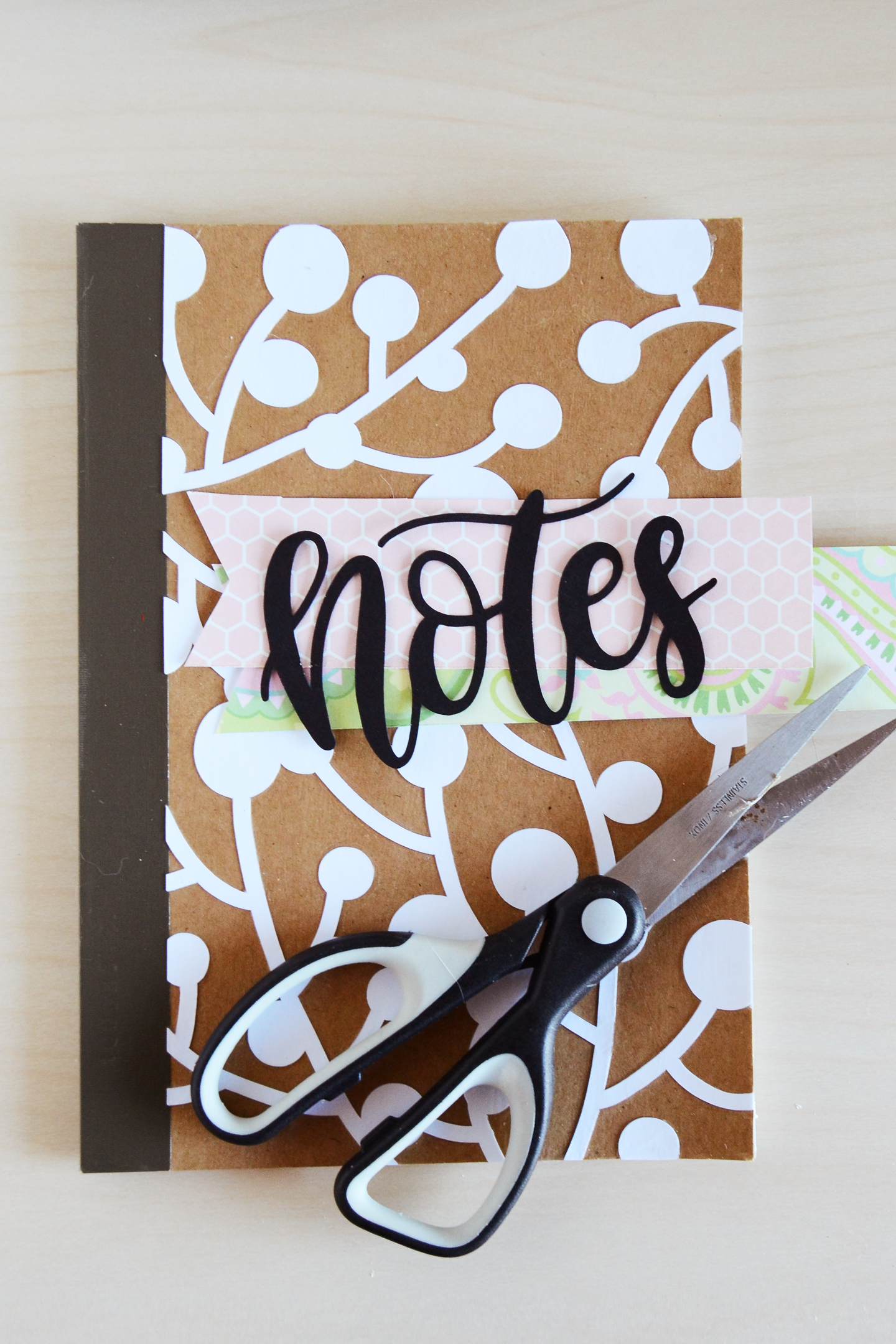 Step 5. Use scrapbook paper and other die-cut embellishments to decorate your spiffy DIY notebook. You can download the hand-lettered cut file on the supply list and cut it with your die-cutter if you have one! Otherwise, you can purchase inexpensive die-cut words at the craft store.
Which one do you prefer – the plain one or the embellished one? Either way, they're very easy to make and makes a really fun and simple craft for kids and adults alike!
Don't forget to check out my blog for more DIY ideas and free printables!
Minted Strawberry Blog | Facebook | Pinterest | Instagram | Twitter