This Mother's Day craft is one that you can treasure year after year – use this cute handprint art to measure the growth of your children!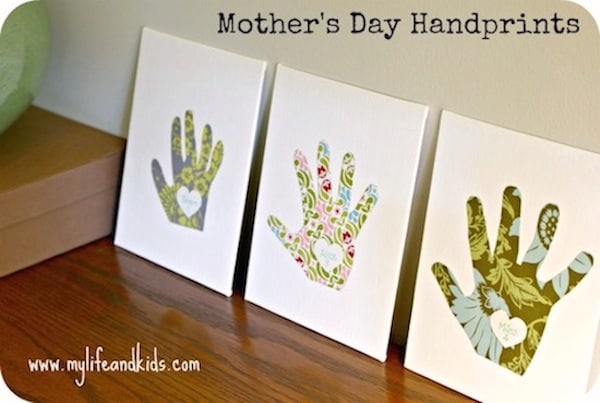 I LOVE Anna from My Life and Kids. She is hilarious! She's also a great Mod Podger. Do you remember her Pottery Barn knock-off LOVE canvas or her joyful holiday tray? Anna is really good. She is back with a Mothers day craft for kids, and you are going to love this handprint art as well.
————-
Hi, my name is Anna, and I *love* Mod Podge (almost as much as I love eating Crisco out the can). I had three kids in three years, and now I spend my days wearing mom jeans, driving a minivan and blogging at My Life and Kids. I drive my mother nuts, exercise in my underwear, and sometimes I can be serious.
For the past two Mother's Days, I've made a very special project for myself: handprint art. Our tradition is only two years old, but I know it's one that will last.
Mother's Day Handprint Art
Supplies You Will Need
Mod Podge Matte (you can use the Paper version but you don't have to)
Foam craft brush
Scrapbook paper
Scissors
Canvas – one for each hand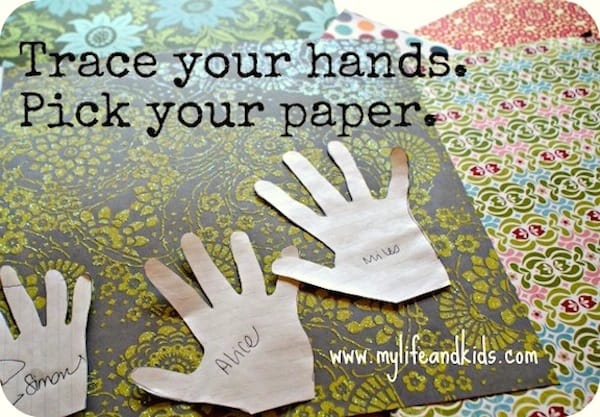 Step 1: Trace your kids' hands on any paper you can find. Choose your scrapbook paper. I like to use Amy Butler scrapbook paper in coordinating prints.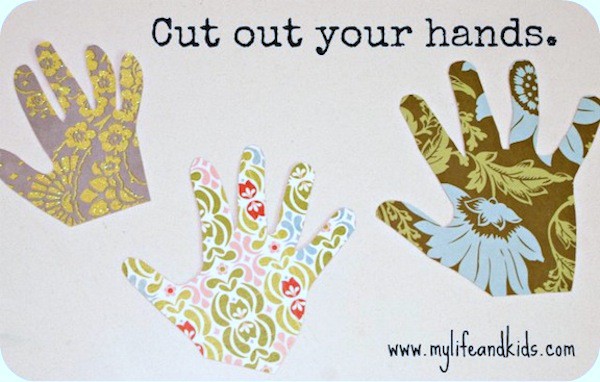 Step 2: Trace your kids' hands onto the paper you chose. Cut them out.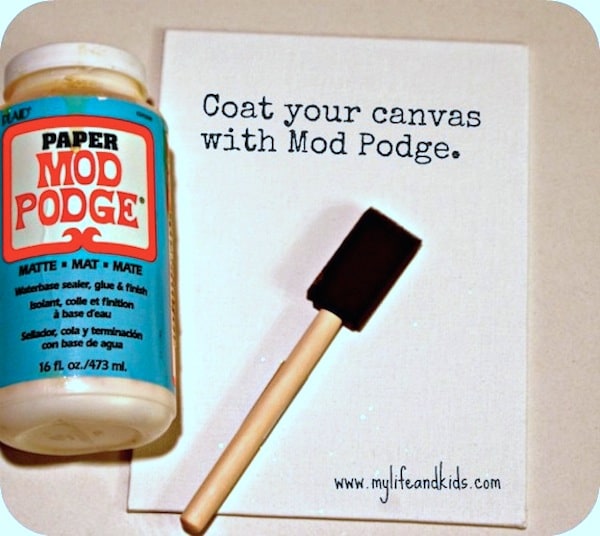 Step 3: Coat your entire canvas with Mod Podge. Can you tell that my Mod Podge is "loved?"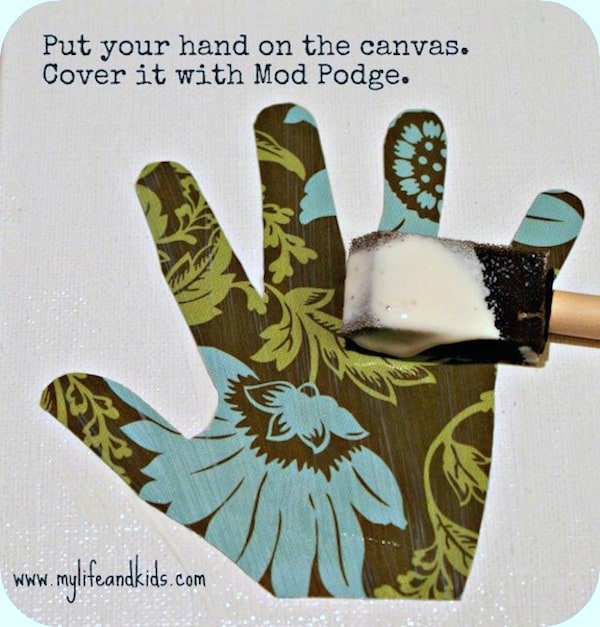 Step 4: Place your scrapbook paper hand on the canvas. Cover it with Mod Podge.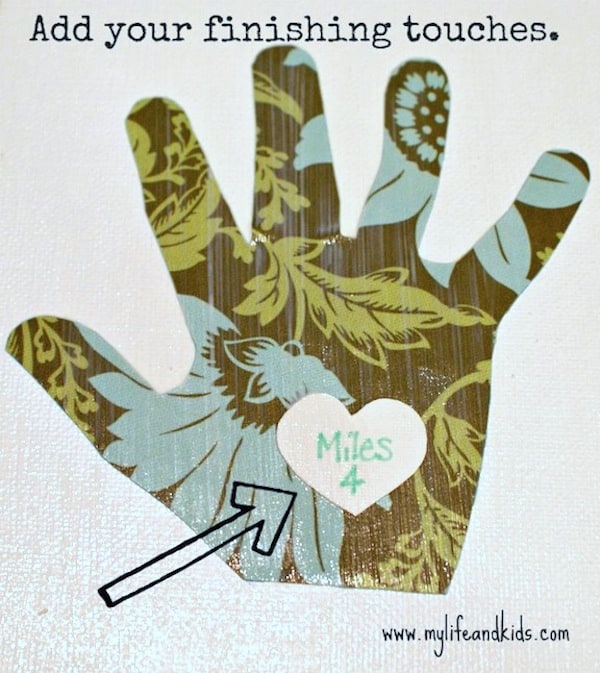 Step 5: Add your finishing touches. I like to add a small heart in the palm of each hand with the child's name and age. I add another coat of Mod Podge to keep it in place.
Step 6: Repeat as necessary with each hand. Let them dry for 24 hours.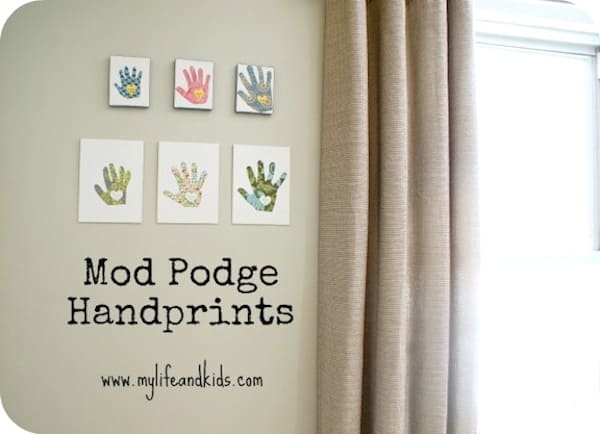 Hang them on your "handprint" wall and see how much your children have grown in just one year! Try not to cry. Thanks for having me Amy! It's always fun at Mod Podge Rocks!
If you like this handprint art, check out these other options for using your children's hand prints in projects: