You'll love this unique organization project! Make these knock off vintage enamel basket tags using Dimensional Magic and stickers.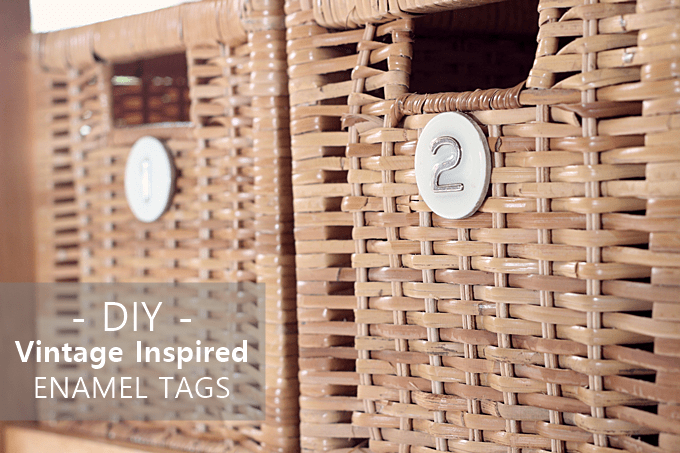 Once the holidays are over and the decorations are packed away, I find that I want to organize and purge our home. But, like many crafty people, I like my storage to look pretty!
My husband and I just had a baby this summer and we needed a place in our kitchen to store lots of new baby paraphernalia. We had a cart in our kitchen that was under utilized.
So we filled the shelves on the bottom of the cart with baskets for storage. I wanted to label each container so it would be easier to remember what goes where.
Using simple wood circles and Mod Podge Dimensional Magic, I made some tags for the baskets that mimicked vintage enamel tags. I love Dimensional Magic.
If you haven't used it, it is a thick, glue-like medium that you can apply to surfaces to add a resin-like appearance. It goes on cloudy but dries crystal clear. It's a fun way to dress up a plain tag for a box or basket.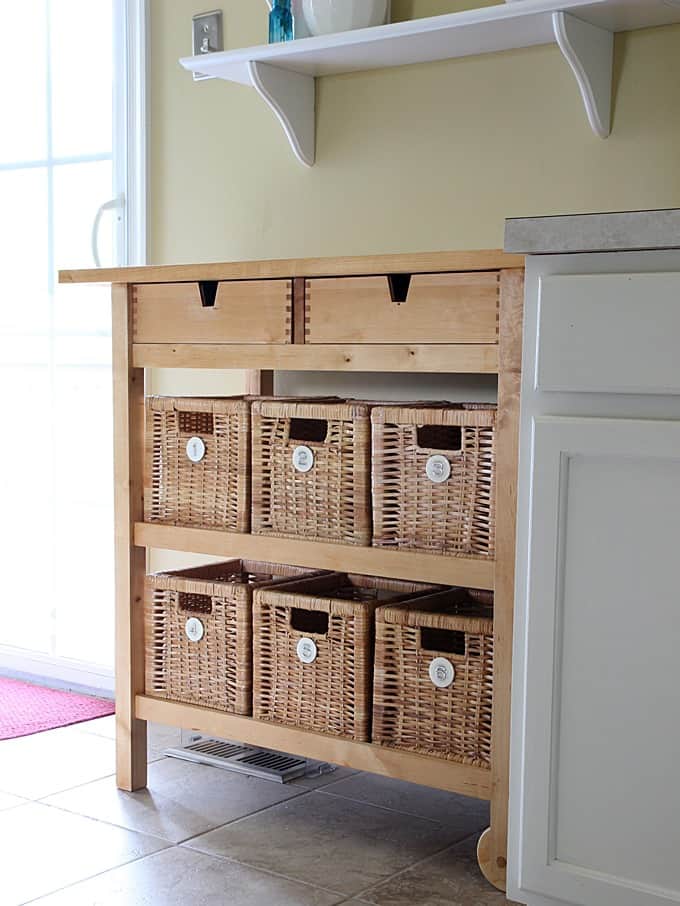 DIY Basket Tags
Supplies used:
Small wood circles
Raised metallic stickers
White craft paint
Brush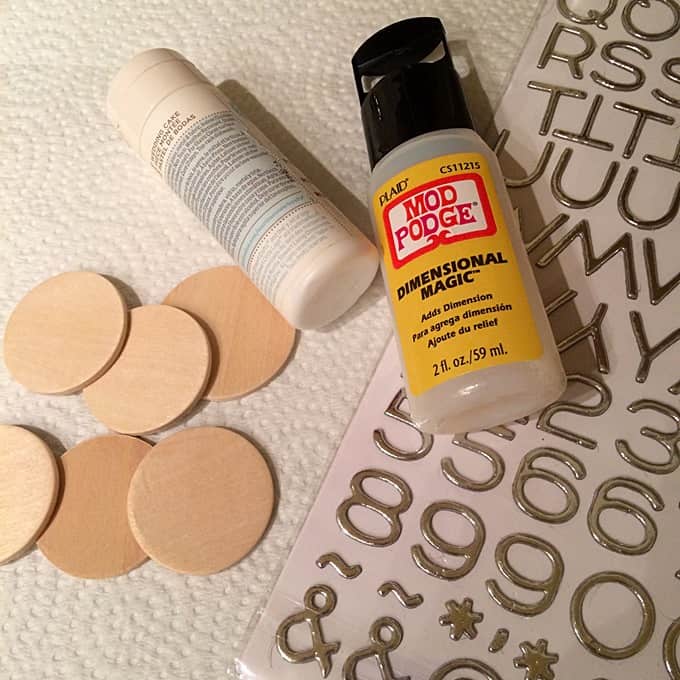 Instructions
Paint each wood circle with craft paint. Allow the paint to dry and brush on another coat if needed.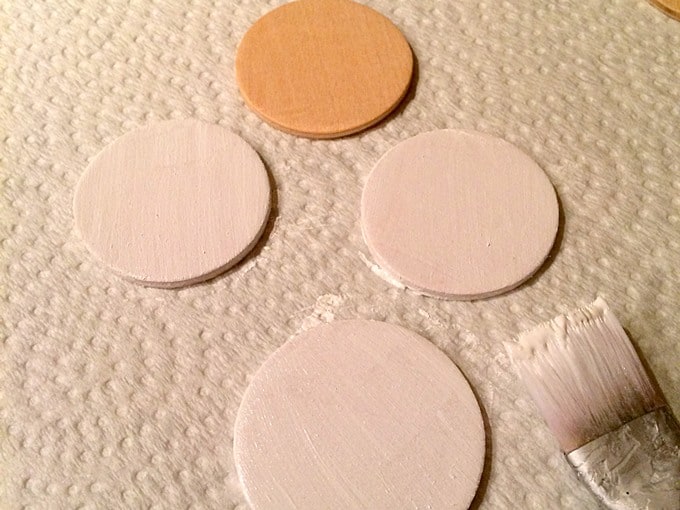 Apply a sticker to the front of each circle.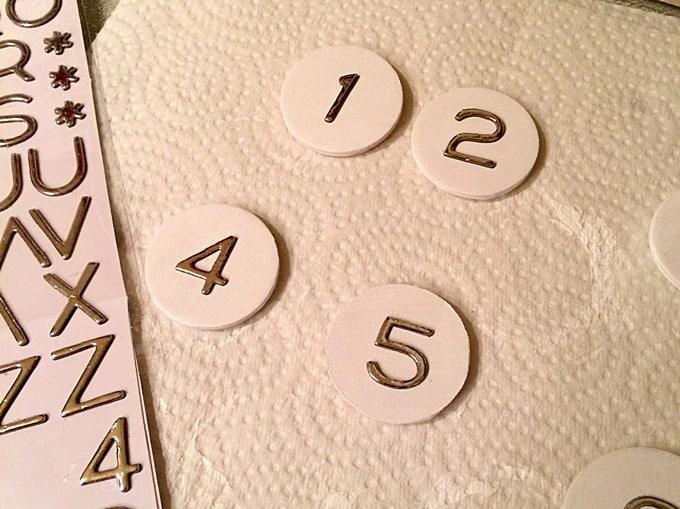 Very carefully squeeze the Dimensional Magic (DM) over the top surface of the tag and the sticker. I find it is easiest to start at one edge and slowly pipe the medium over the area to the other edges.
If you work slowly, you should not create any bubbles in the glue. If you do note any bubbles, then can be popped or removed with a straight pin.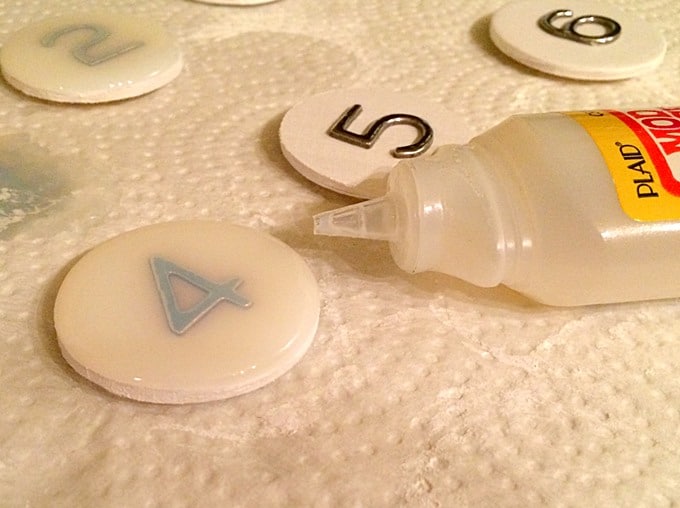 Allow the DM to dry overnight. It should dry crystal clear.
Use a hot glue gun to attach your "enamel" basket tag to the container of your choice.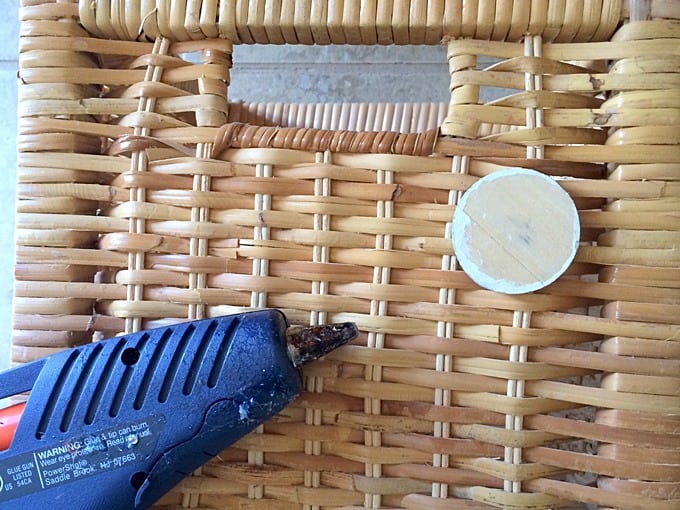 These labeled baskets are so handy now. I love having them marked because I can just direct someone to ''basket 2" to grab me a bib for the baby. Cute storage always makes me happy!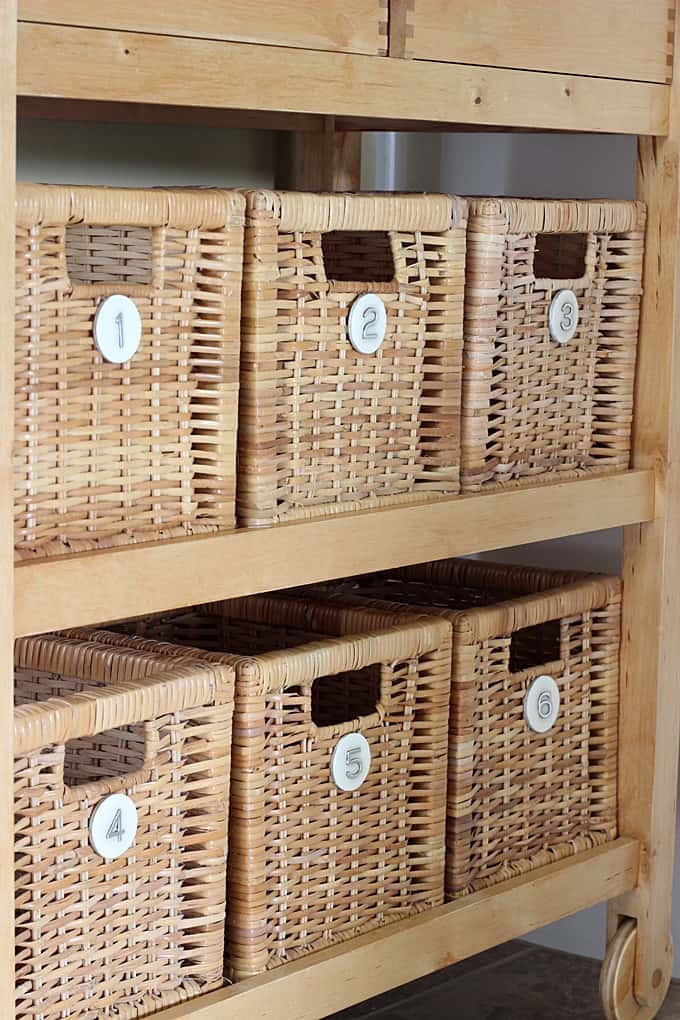 Would you make these basket tags? Let me know in the comments!