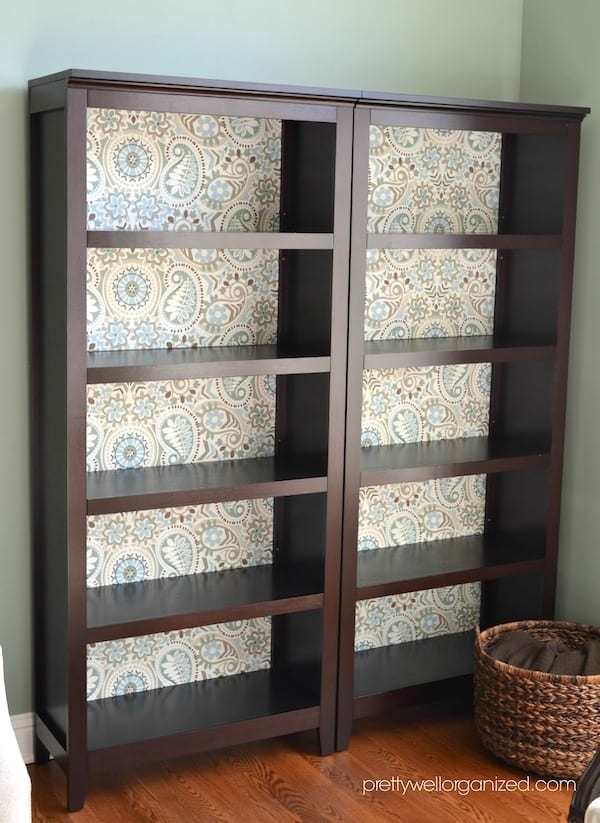 One thing that's on my to-do list for this January is to "re-do" my bookshelf – just like this decoupage bookcase with fabric project that you see above.
And all I mean by that is I need to take all of the books off, go through them, dust, reorganize and make a giveaway pile. Every once in awhile you have to re-assess, right?
If you are thinking of doing a decoupage bookshelf of your own, you should consider a complete revamp like this one by Wendy. She did it with fabric, and it looks gorgeous and isn't as hard as you would think.
My opinion is that a room is brighter and a bit more fun with touches like this. To learn how she made her decoupage bookcase, visit the tutorial at the link below!
Fabric lined bookcases at Pretty Well Organized