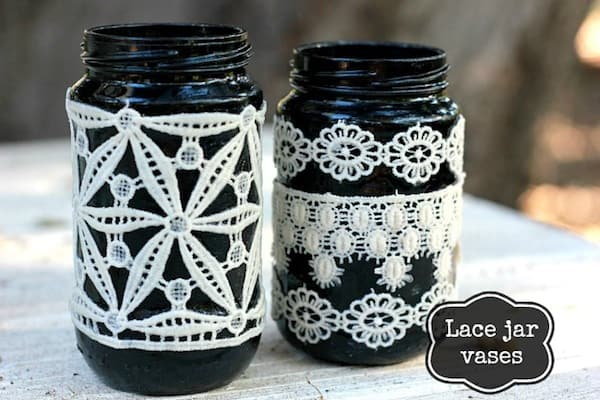 Hello Mod Podge Rocks readers! Justine from Sew Country Chick here again with a quick and fun way to spruce up some old jars for fall.
My husband has always been sort of funny about saving our glass jars, and with the mason jar craze happening, it certainly is handy having my husband's hoard collection hanging around to experiment with. Because you just never know when you might need an empty jar.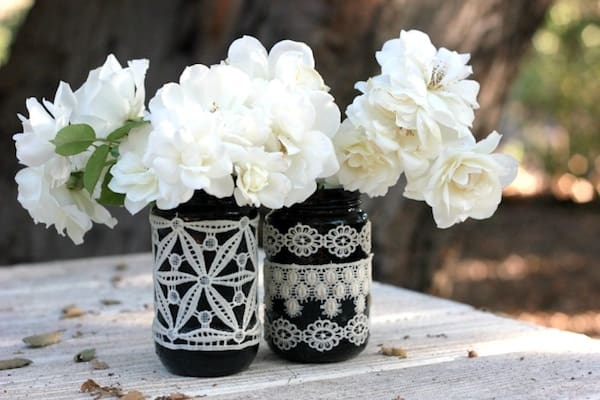 This project is perfect for fall decorating and would also be fun for an elegant vintage addition to your Halloween decor.
These lace vases took less than an hour to make. The longest part of the project involved letting the spray paint dry.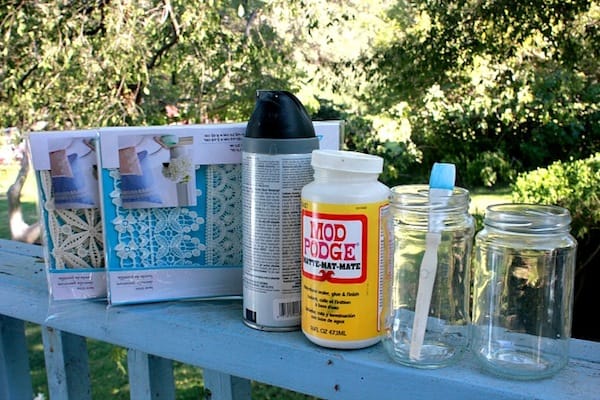 To make this project I used some Mod Podge, black spray paint, two old salsa jars, and some lace trim from the hobby store. I have loads of lace trim I've accumulated from garage sales, but this lace was from Michaels.
I spray painted my jars and let them dry. then I cut strips of lace to fit around the jars and glued them down with Mod Podge, using a paintbrush to apply the Mod Podge, and finished with a top coat to seal it. Simple!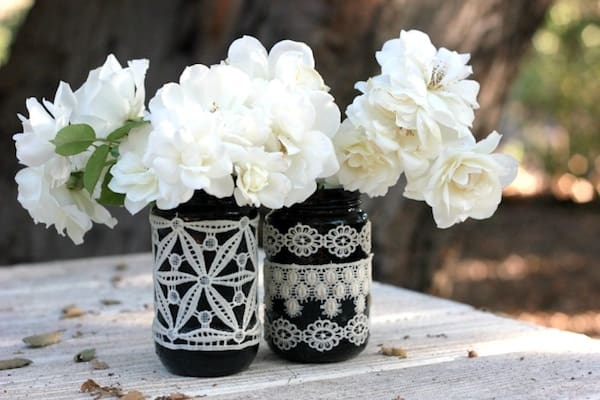 Thanks for stopping by and reading! I'd love for you to stop by and visit me on Pinterest, Facebook, Twitter or my blog Sew Country Chick!