Learn how to decorate flameless candles with Mod Podge and napkins. These decoupage candles are easy and make great gifts!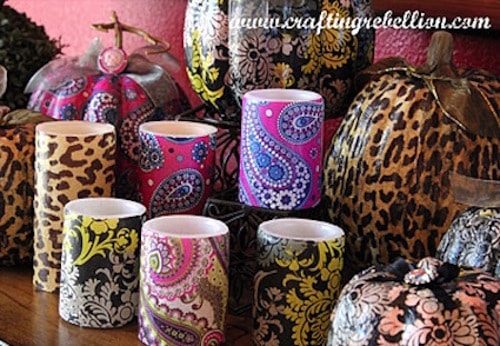 The one thing I love about this time of year and the whole getting dark early thing is candles. I like them a lot. I'm also afraid to burn them, because I'm absent-minded and I don't want Mod Podge Command Central to go up in flames.
Lisa from Crafting Rebellion has a great solution: LED flameless candles. She bought them from the dollar store AND she made them pretty with some Vera Bradley napkins.
It's not going to cost much to make a whole bunch of these, and then you can give some as gifts. Find the how-to here.