Learn how to decorate a vase with tissue paper and Mod Podge. Such an easy way to update a plain glass piece, and makes a great gift!
Skills Required: Advanced Beginner. I recommend having some experience with Mod Podge to complete this project, since tissue paper tends to wrinkle.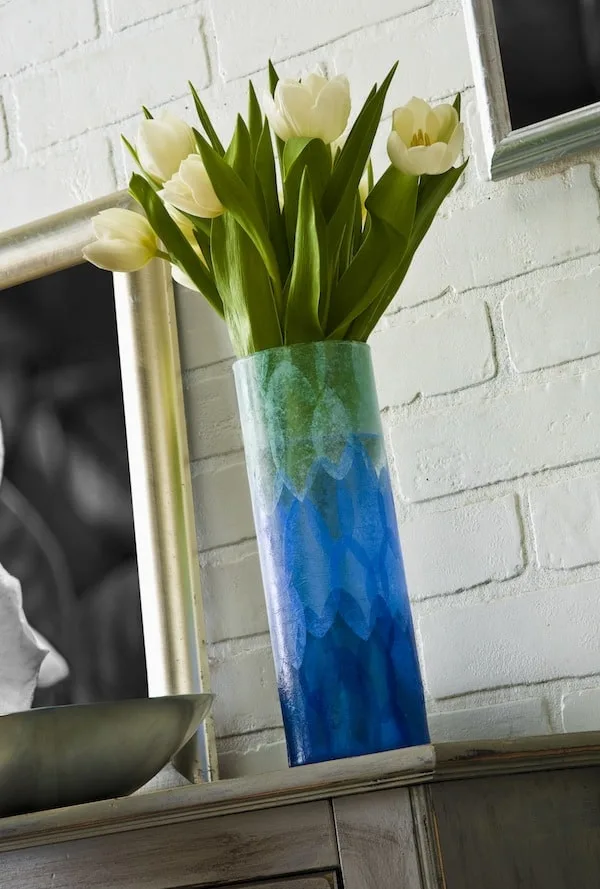 Are you a fan of flowers? If you are a chick like me, then the answer is likely "yes." I can be picky about my flowers, and this might be funny, but I really like white flowers. I find white cut tulips to be particularly beautiful.
They are smooth and simple and look great in decorative vases, which I have several of (hello, decoupage addict). I'm going to show you how to decorate a vase with tissue paper and make it pretty to hold flowers!
Tissue Paper Decorations
I recently decorated a tall glass vase with tissue paper, and I think it's lovely for displaying white tulips. I love a vase in the kitchen to brighten my mood in the morning, or even decorating a vase just like this one and giving full of tulips as a gift.
The tissue paper makes it a perfect budget craft, and I love the ombre pattern. If you want to Mod Podge on glass, this is a perfect craft idea to get you started. Here's how it's made.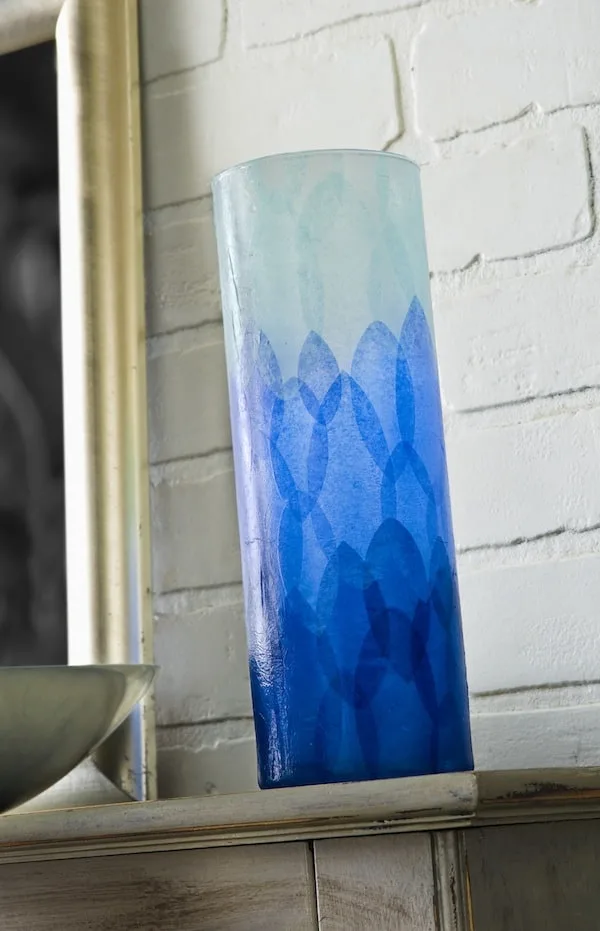 Tissue Paper Vase
Gather These Supplies
Tall glass vase
Sizzix Big Shot (if you don't have one, you can use an online template and cut out the tissue paper with scissors)
Tissue paper in at least 3 colors
Paint brush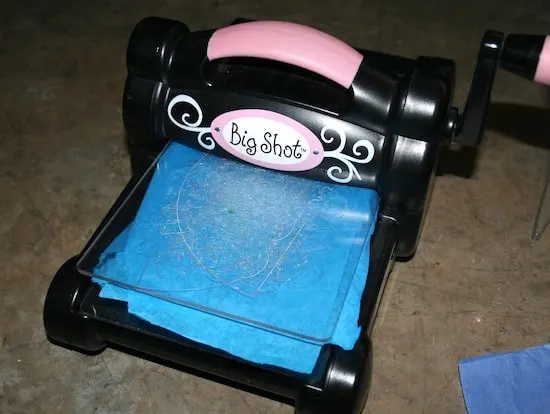 I used my cutter and die to trim the shapes I wanted for my vase. The nice thing about tissue paper is that you can fold it over and cut many layers at once.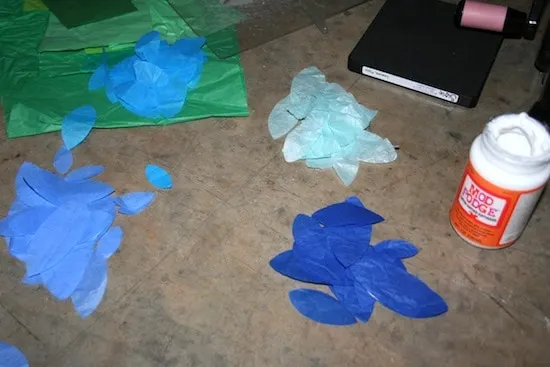 The most time consuming part of the project is cutting piles of several leaves. How many you need just depends on how large your vase is – this took about ten minutes for me. You can always cut more if you need to.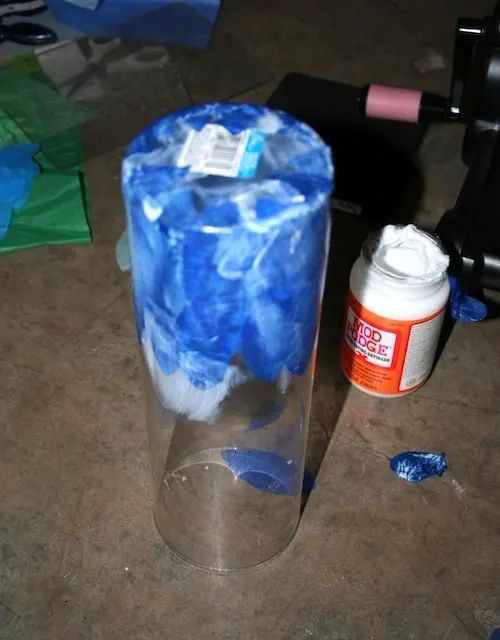 Start with the darkest shade on the bottom if you are doing an ombre vase like I did – put your mid-tone color in the middle and the lightest on the top. Layer the leaves with Mod Podge.
I made them slightly overlap . . . all you need to do is paint the vase with Mod Podge in one area, place the tissue paper down and then paint delicately over the top. Just be careful not to brush too hard so that you don't tear the tissue paper.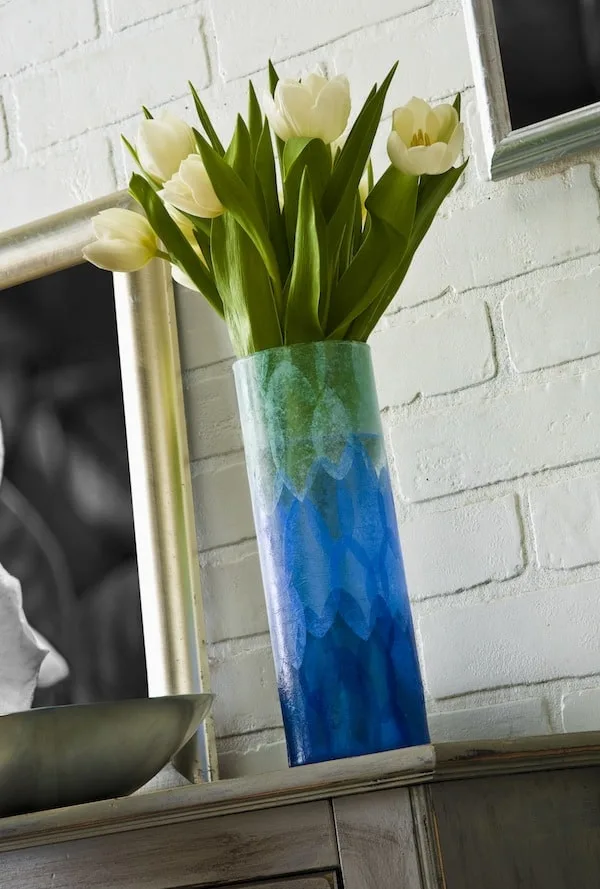 I'm so thrilled with the finished project. Now you know how to decorate a vase with tissue paper! My method keeps the tissue from wrinkling. All you need to do to finish is fill your vase with tulips!
You can get cut tulips at grocery stores, garden centers and floral shops. You don't have to just go for white either . . .
---
Did you enjoy this craft? I'd love for you to check out these other ideas!