Wondering how to decorate a cooler for a party or tailgate? Here's the easy way to do it with Mod Podge – video included!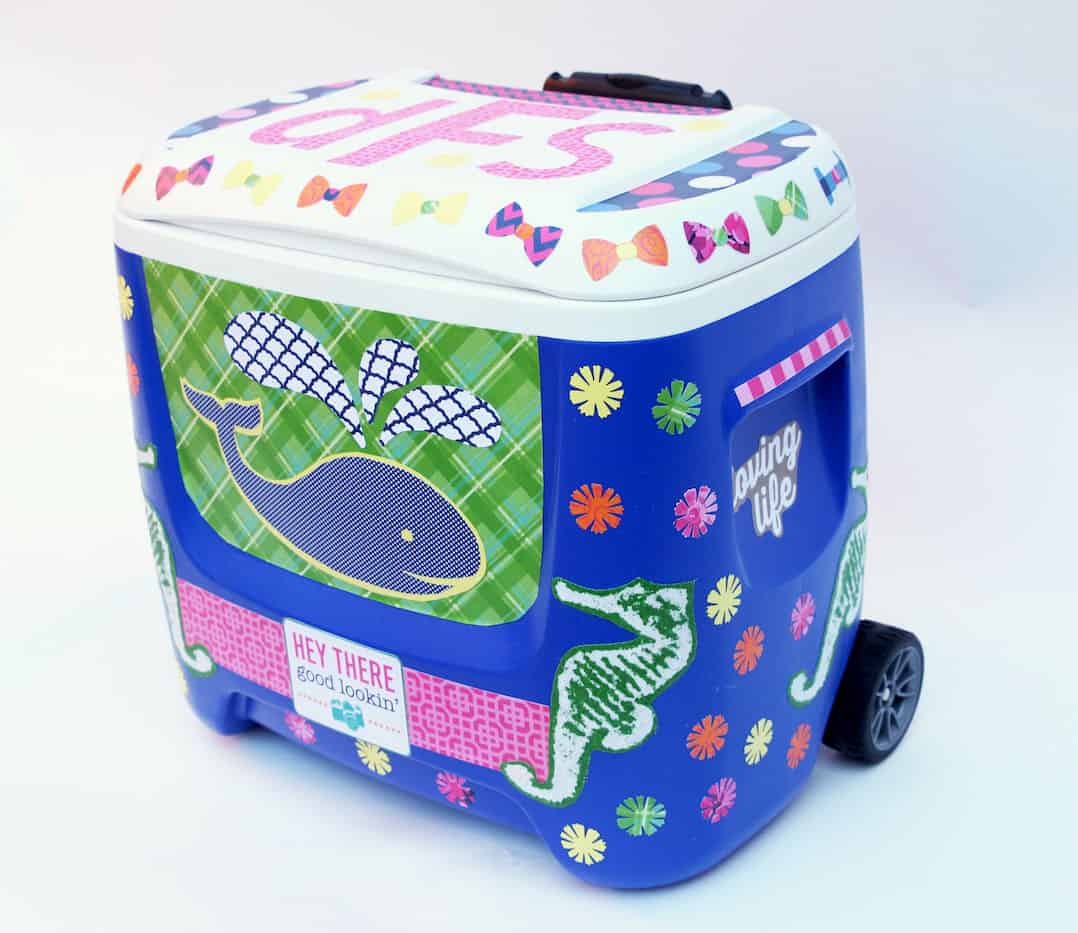 I get asked this question all the time – can I decorate a cooler with Mod Podge? With football season right around the corner, and then summer after that, I think it's a great question!
If I'm writing this post you can imagine what the answer is. And if you're waiting with bated breath, the answer is YES! You can decoupage a cooler! It's not that hard to do.
Cathie and Steve actually show you how to Mod Podge a cooler in the video below. They use a few different formulas – like Mod Podge Fabric and Mod Podge Dishwasher Safe – but once you're done, you'll have a cooler that will last several seasons.
Watch the video to see it done, but also visit the link below to get more info. Happy decoupaging!
How to Decorate a Cooler
Decorate a cooler with Mod Podge at Handmade Happy Hour