This beaded heart DIY necklace combines two unlikely colors – aqua and gold – with Mod Podge and microbeads for a unique jewelry look.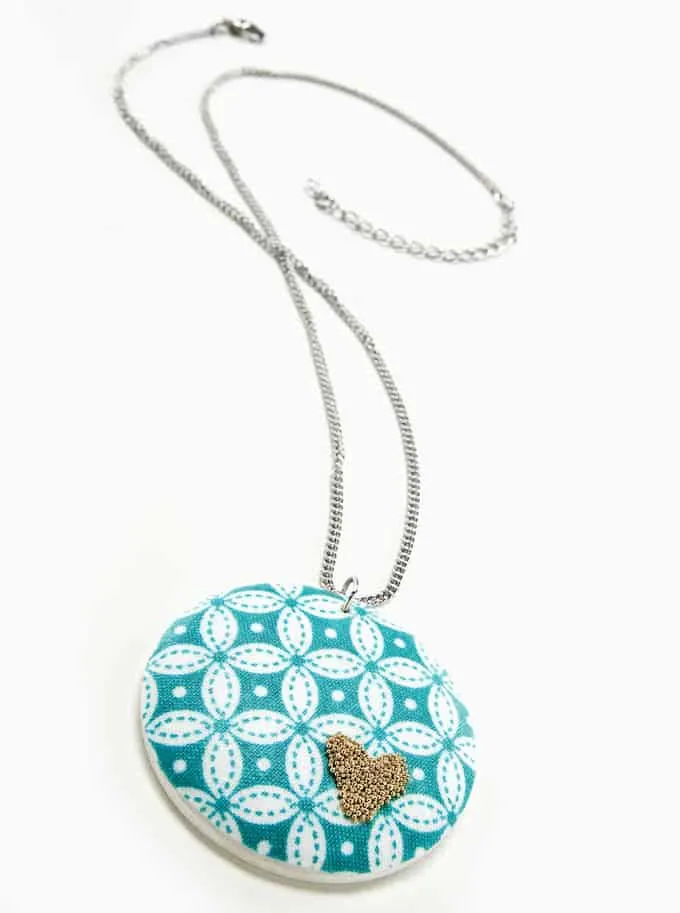 I'm a ginormous fan of Martha Stewart's microbeads, which is why they're in today's DIY necklace project! I've used the microbeads on bangles, rings, and a pendant. I have every single color, if that tells you something.
When I decided to do "My Aqua Valentine," I knew that I wanted to add DIY necklace to the crafty collection – and I thought gold would go perfectly with aqua.
It didn't take long to come with this fabric pendant necklace, and you're doing to love making one for yourself because it is SO easy. You'll want to make Mod Podge jewelry for all of your friends.
DIY Necklace
Gather These Supplies
2″ wood pendant base from DIY Bangles
Martha Stewart acrylic paint – Wedding Cake
Fabric in aqua
Craft glue
Paintbrush
Scissors
Push pin
Silver findings to make a necklace – jump ring and chain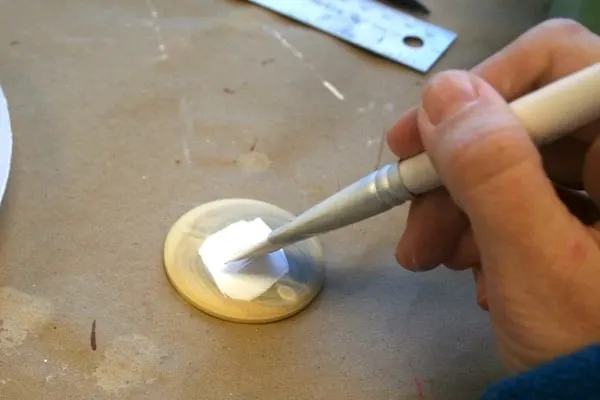 Paint the pendant with white. Give it several coats and let it dry.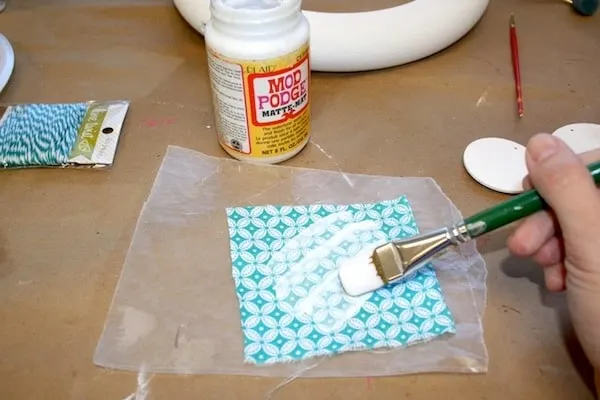 While your pendant is drying, coat your fabric with Mod Podge Matte. You don't need to use Fabric Mod Podge because it's a piece of jewelry (though if that's all you have, you can use it).
Remember that the Mod Podge will help keep the fabric from fraying when you cut it.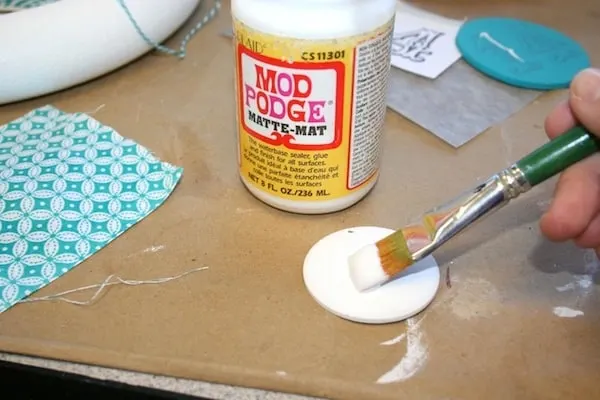 Paint Mod Podge Matte on top of your pendant. Make sure it's a relatively thick coat.
Smooth the fabric down over the pendant. Keep smoothing until fabric is down on the entire pendant. If Mod Podge comes out the sides, just wipe it away with your paintbrush. Let it dry.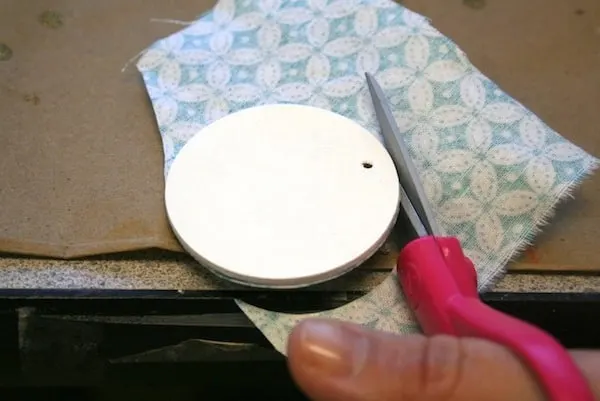 Cut the fabric off very closely around the pendant. If some of the edges are coming up, just reapplying the Mod Podge, smooth down and let it dry.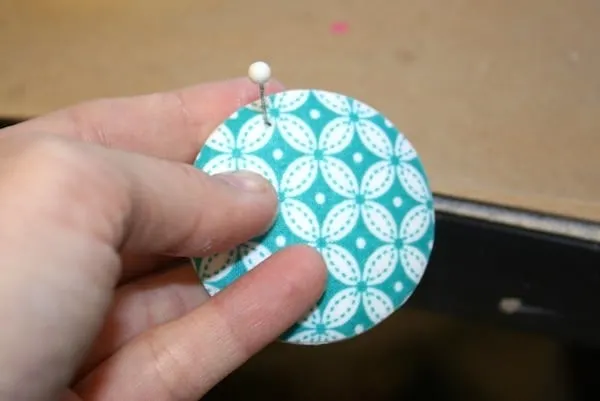 Use a pin to push through the pendant hole. and move it around to make it wider.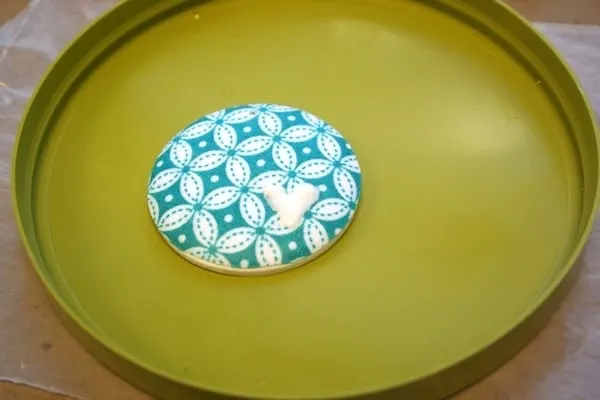 Place your pendant in an area where you can catch the microbeads and then make a little craft glue heart (I did it freehand).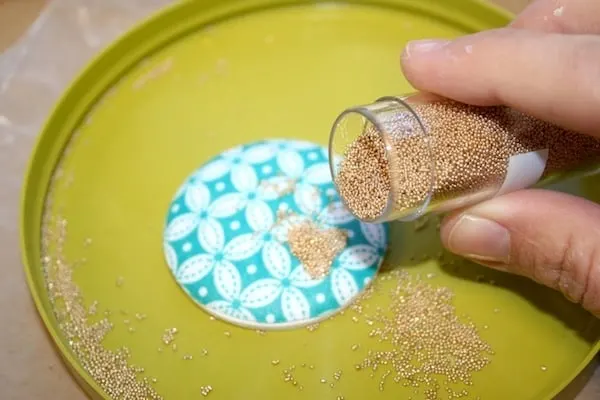 Sprinkle the microbeads onto the glue. Let the glue dry for several hours and then tap off the excess microbeads. Add the findings to finish.
Behold, your new pendant necklace for Valentine's Day and beyond: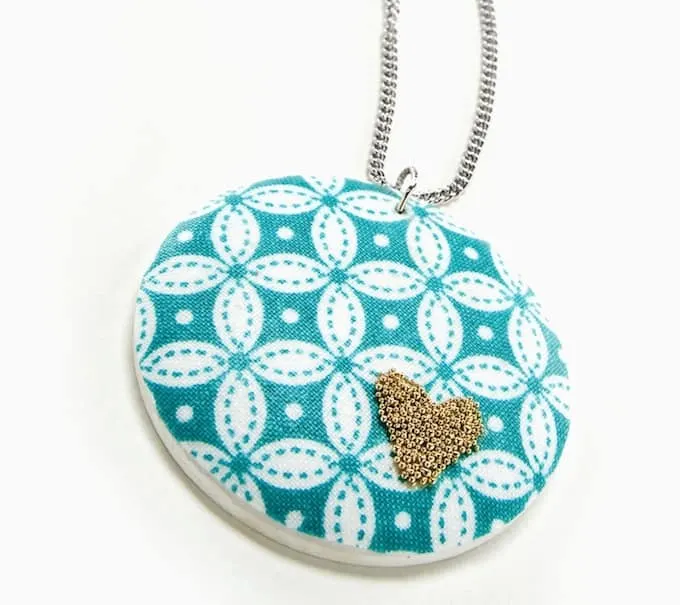 A gift? Perhaps. But definitely make this DIY necklace for yourself. Either way, click below to enjoy more aqua valentine projects.