This simple Easter garland is the perfect holiday craft! Make it with Mod Podge and your favorite yarn. The kids will love helping too!
Skills Required: Beginner. These string Easter eggs are easy to make, even if you don't have prior crafting skills. You might want to try a few first if you do this activity with a group, so that you can get the hang of it.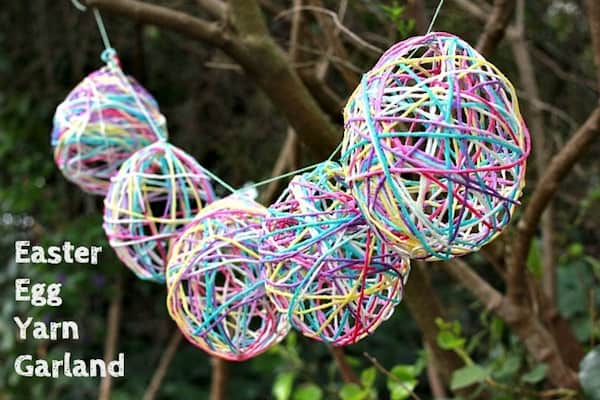 Hi I'm Justine from Sew Country Chick with a fun, messy and easy Easter craft today. I had seen a string covered round light fixture made from a balloon and thought to myself, "If I only blow up the balloon a little, maybe it will look like an egg and I can make yarn covered Easter eggs!"
Always thinking practically, that's me.
Well, my Easter garland experiment worked, and today I am sharing my Mod Podged yarn Easter egg tutorial with y'all here on Mod Podge Rocks. Would you like to get your hands dirty with some Mod Podge? Of course you would!
Easter Garland with Craft String
Here is what you will need to make the yarn garland.
12-inch balloons, 7 – 8
Multi-colored pastel yarn
Sponge paintbrush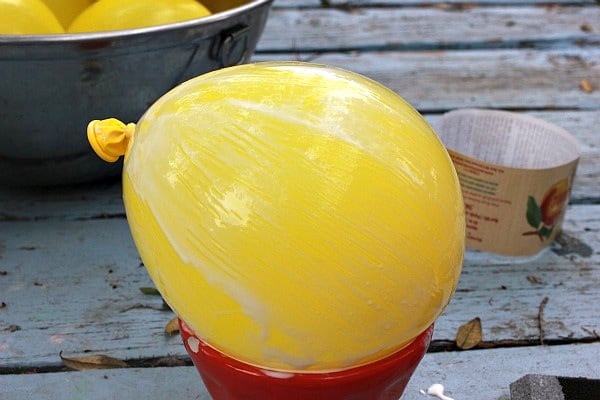 Blow up your balloons until they are about 6 inches tall. Because you haven't filled them, they will have a slight egg shape.
Cover the balloon with the Mod Podge using your sponge brush.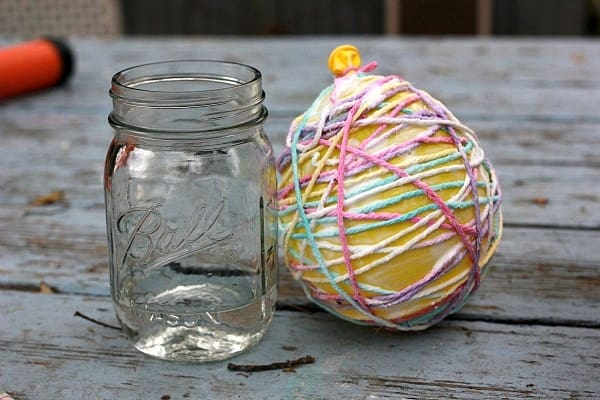 Use the yarn straight off the roll and tie a little bit to the balloon knot on top to anchor it. Wrap the yarn all around the balloon making any design you like. When you feel you have wrapped it enough, cut the end of the string and wrap it under another piece.
At some point in wrapping your balloon it will probably look like a big mess and you will wonder what you got yourself into . . . but don't worry, once it dries it looks pretty cool!
Now dip your sponge in the Mod Podge and generously dab it all over the string, making sure you cover it really well. Soak it.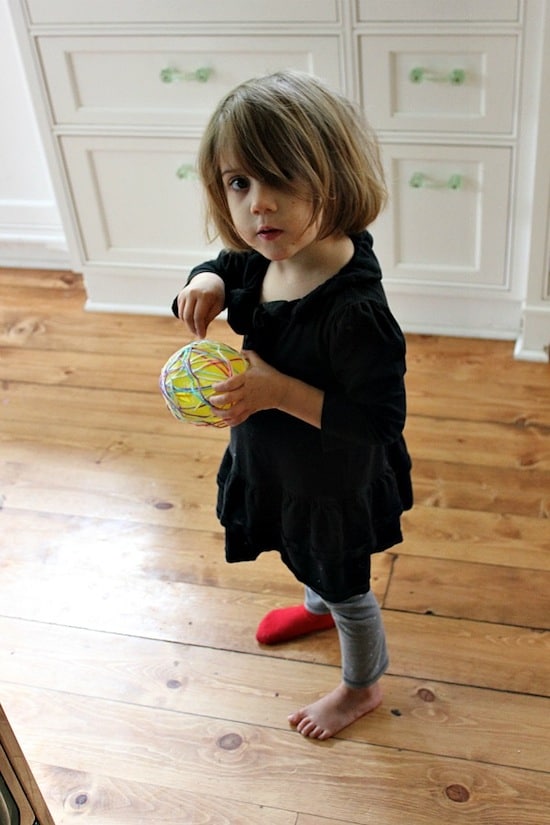 Let it dry for about 24 hours. It needs to be REALLY DRY when you pop the balloons or the yarn will lose it's egg shape. Now comes the fun part . . . pop the balloon with a pin and fish out the deflated mess carefully from your hollow yarn egg. And if you have a little helper, they will love doing this job!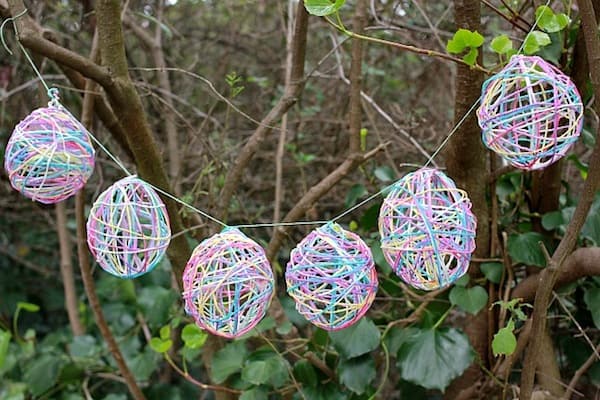 Weave some string though your garland and hang it up and enjoy! This is such a simple Easter craft that you can make for any time of year with different colors of yarn.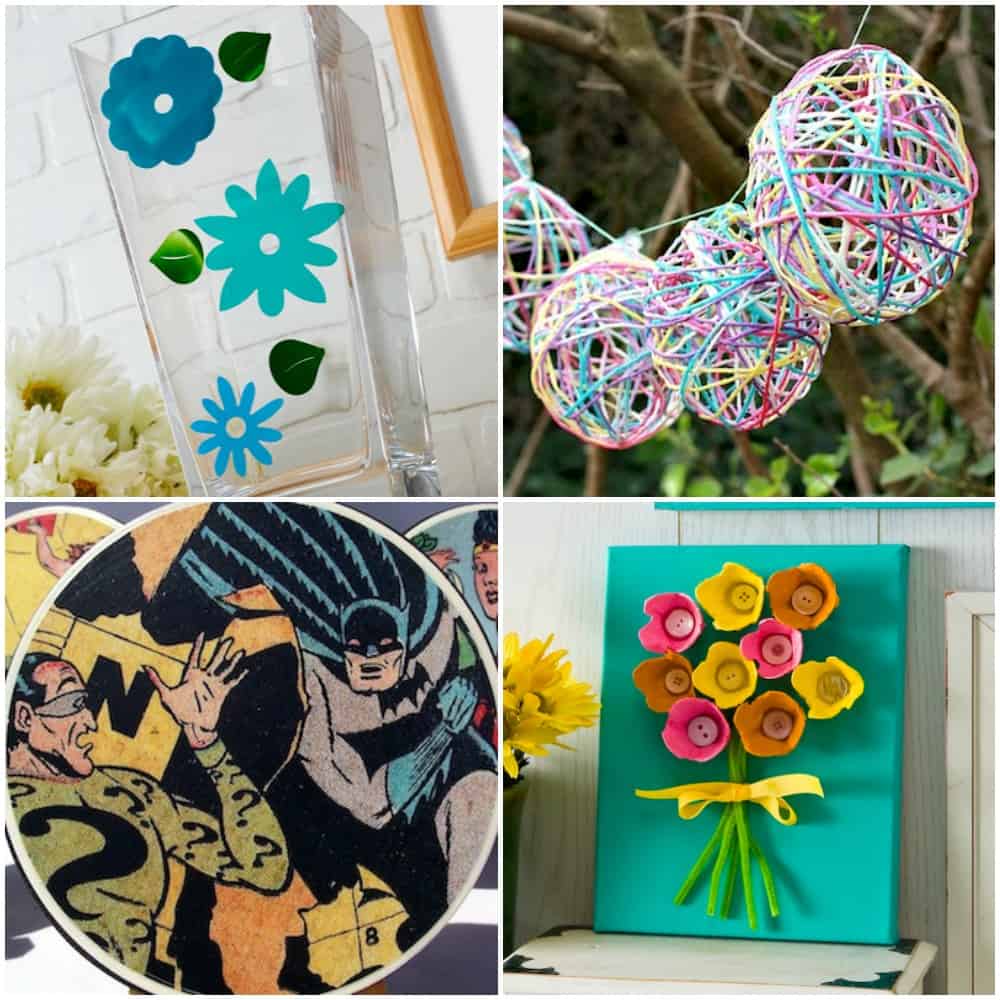 This Easter garland project is one of the top 10 Mod Podge crafts of all time. To see the rest of them – click here!