If you've ever wanted to decoupage a poster to a canvas, it can be done! Christy has a tutorial that will show you how with Mod Podge.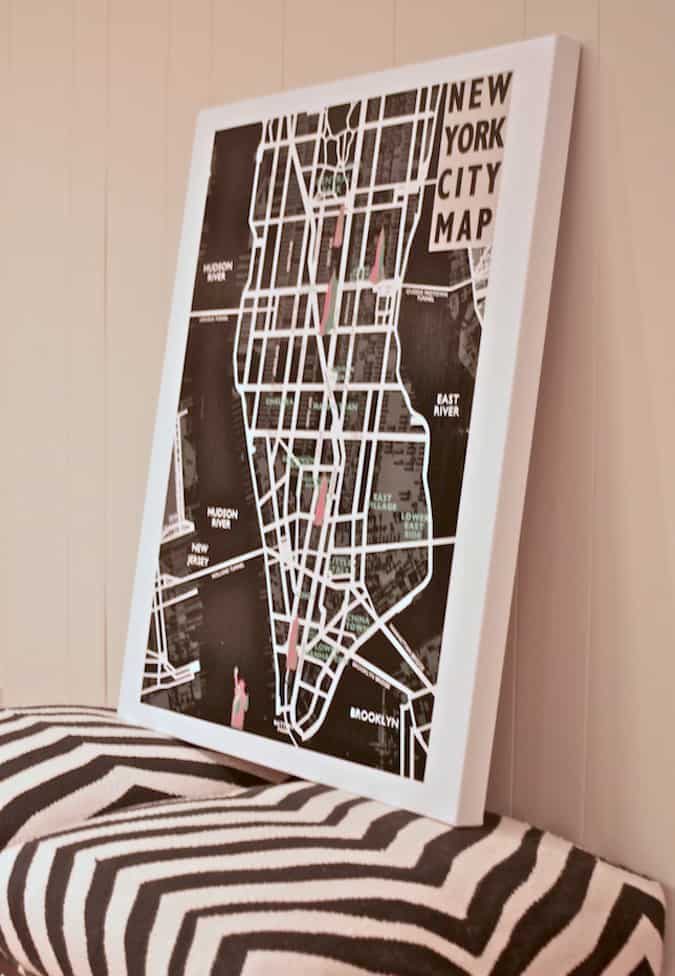 I get asked all the time if a poster can be Mod Podged to a canvas. First of all, there are a few reasons why you might want to do it (in case you are wondering). It can be cheaper than buying a frame, it's definitely cheaper than having it framed professionally, and sometimes people just like the look
Especially for a poster that feels a bit more urban and artsy, a frame might be too hoity-toity.
Christy has a great tutorial for how to decoupage a poster to a canvas – and I'm going to be honest, this isn't for first time Mod Podgers. You need to use water just the way she suggests to avoid wrinkles, and if you are experienced and do it the way she says, you'll be fine. Read her great tutorial at the link below.
Turn a poster into a canvas at Beach Brights
If you loved decoupaged wall art, you won't want to miss my 20 ways to Mod Podge a canvas post.