Do you have the desire to reorganize and refresh for the new year? Learn how to create a journal with a cool quote just for this purpose!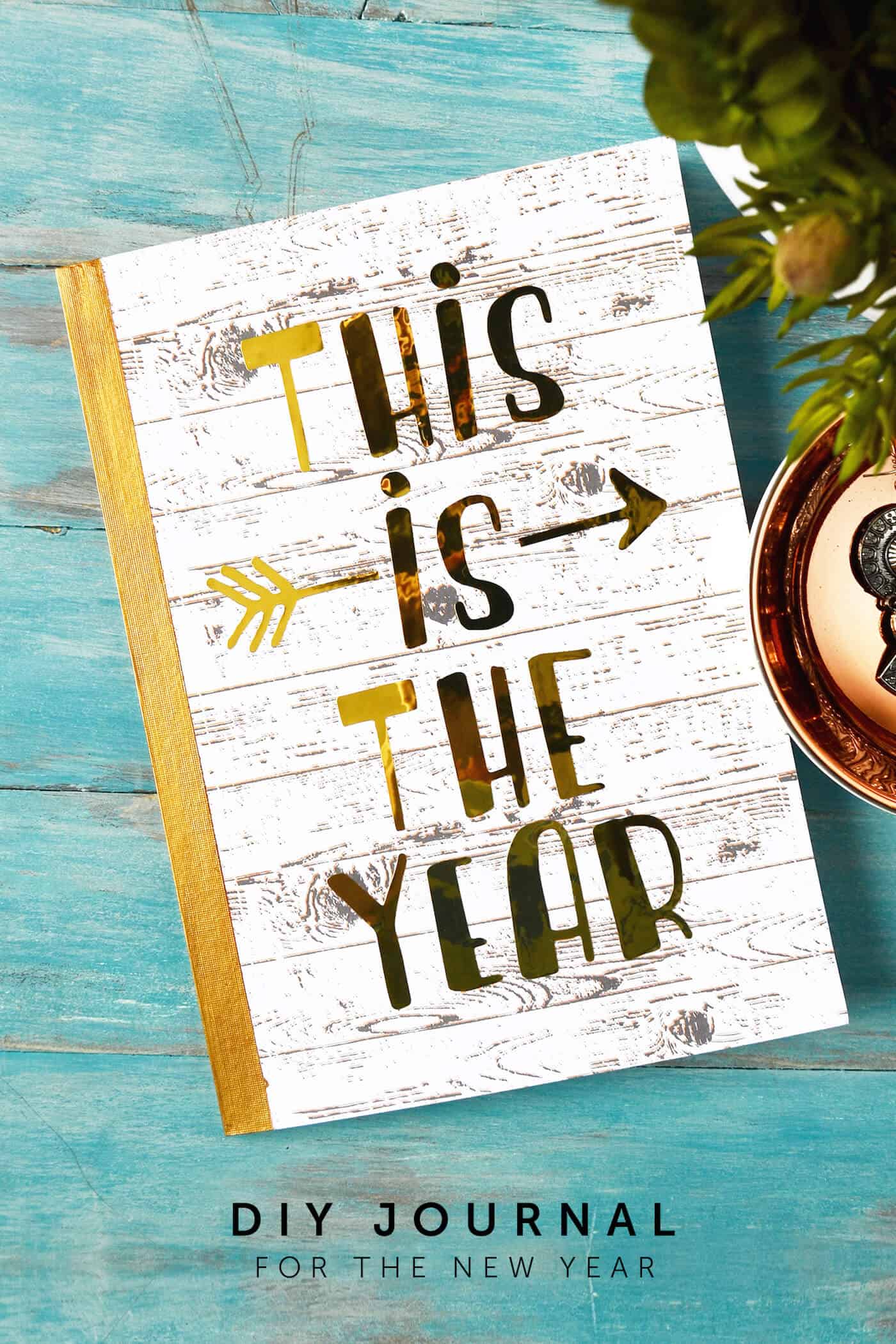 While it's a few days away from Christmas, I've been thinking of the New Year and everything that comes with it. I don't know why but I have the urge to organize and refresh everything once the New Year hits, and this DIY Journal is perfect for recording your goals, resolutions about thoughts on the coming year!
Create a Journal
Check out how easy it was to create a journal.
Supplies:
Notebook
Patterned Cardstock
Vinyl letters or Decals
Matte Mod Podge
Brayer
Sponge Brush
X-Acto knife
Brass Leaf
Parchment paper or Wax Paper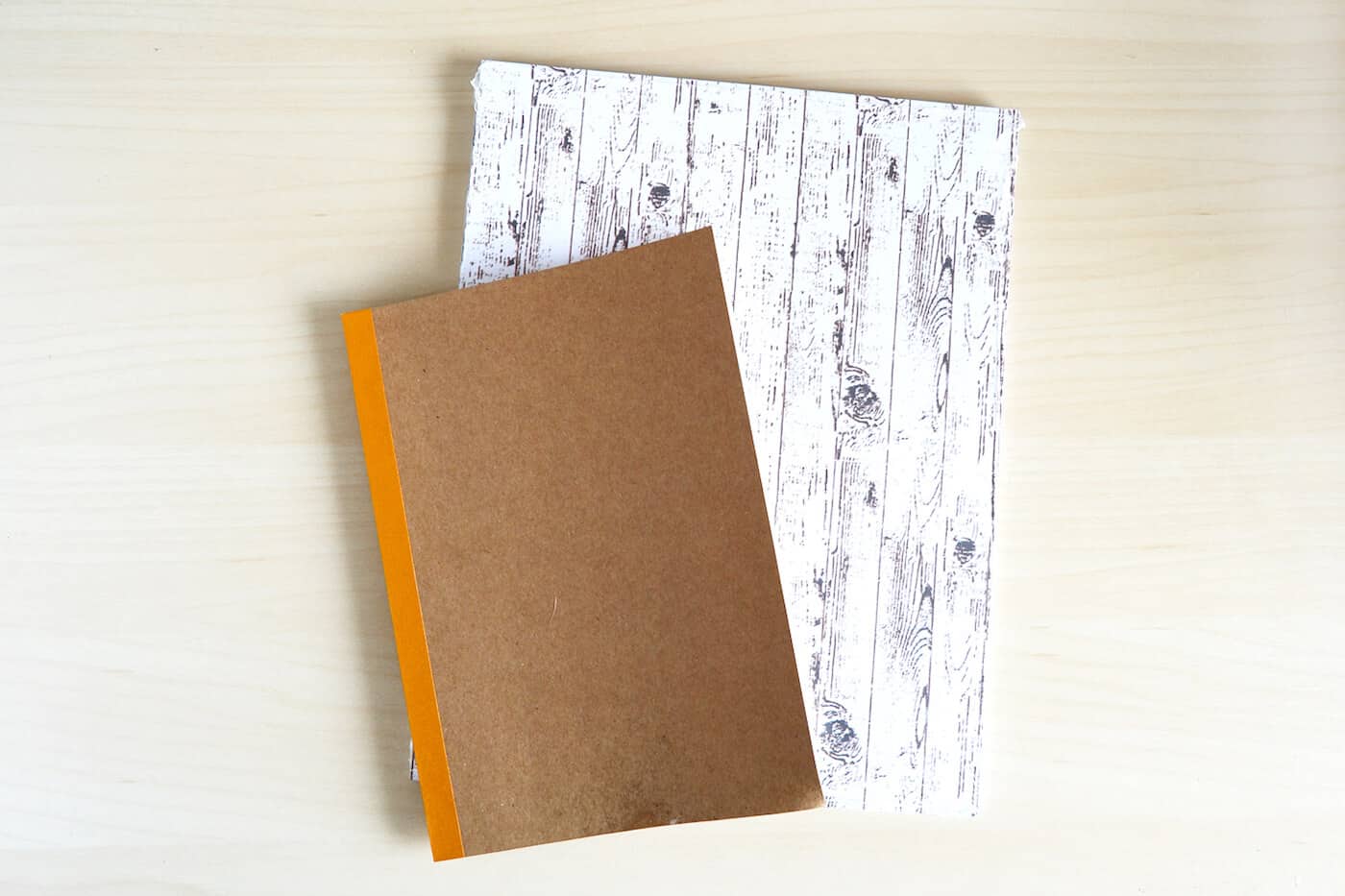 Step 1. Choose your notebook and the patterned cardstock you want to cover it with – I still love the rustic look so I went for a fun, white washed wood design (P.S. I got them from Michaels on the Christmas Paper Aisle!).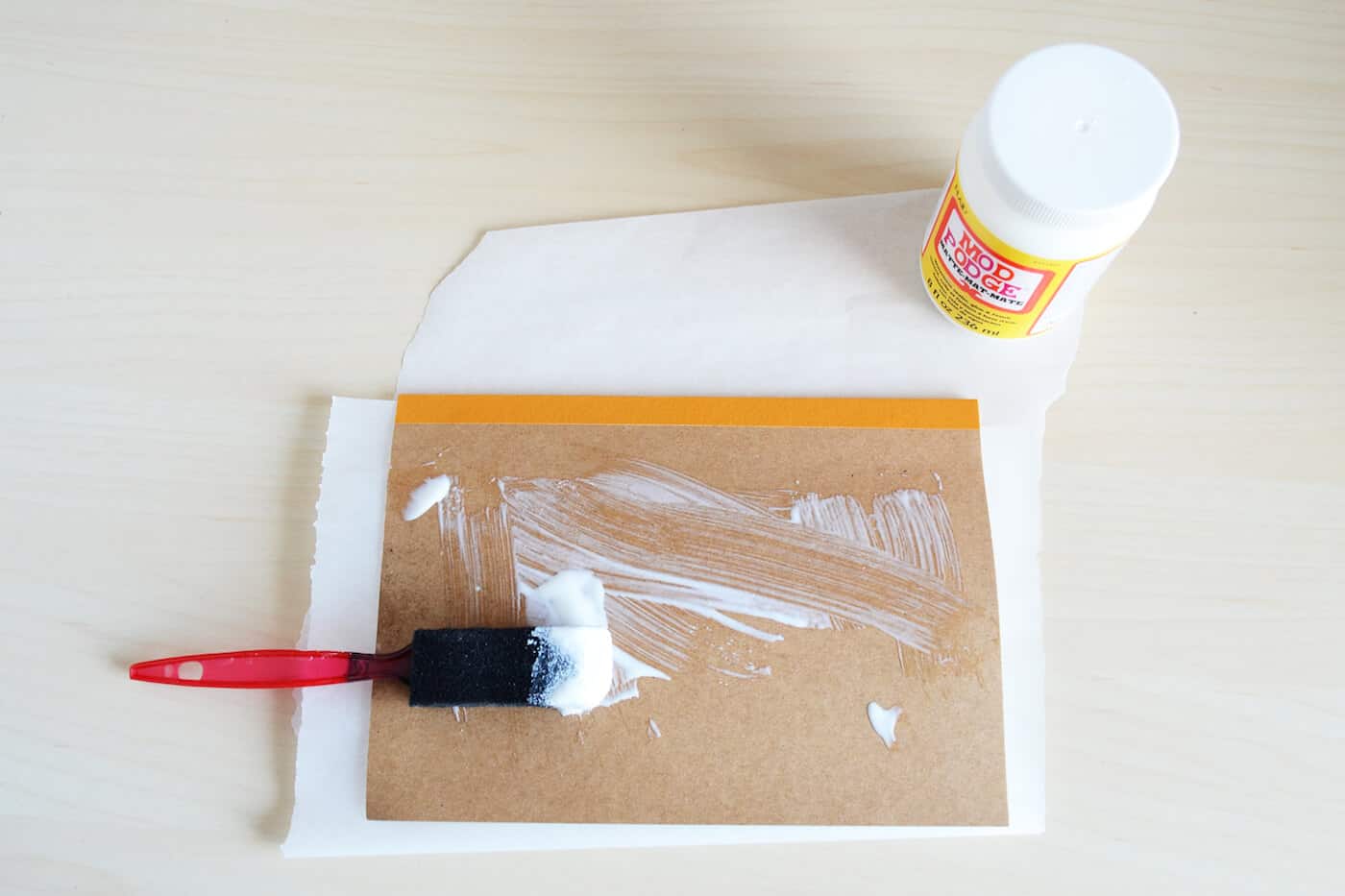 Step 2. Apply a generous amount of Mod Podge on the front of the notebook, making sure the pages are not getting decoupaged with it by sandwiching a piece of parchment paper or wax paper in between the cover and the first page.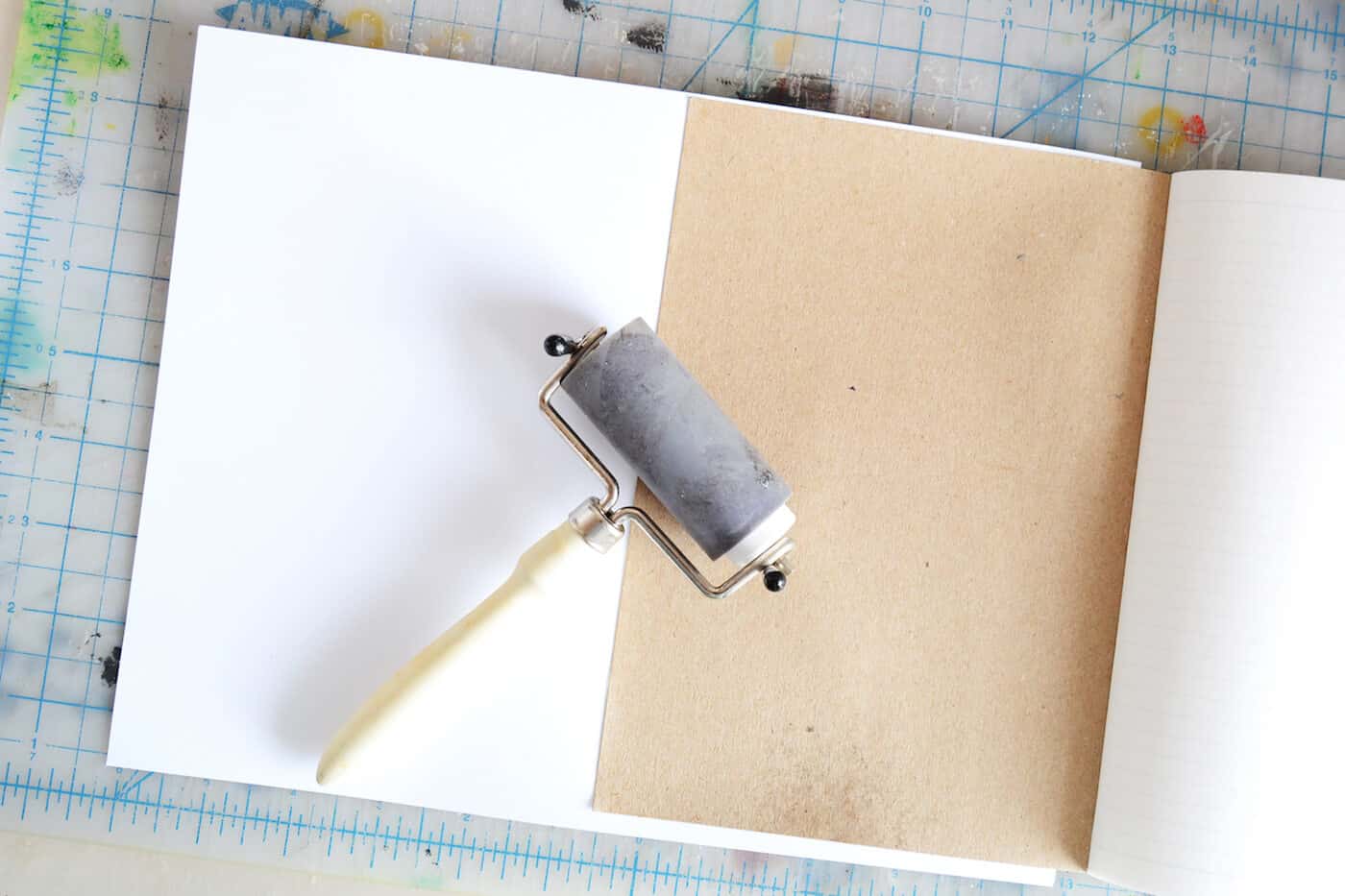 Step 3. Apply your patterned cardstock of choice and use a brayer to push out excess Mod Podge and adhere the cover flatly to the cardstock. Once dry, cut off the excess and repeat steps 2 and 3 on the other side of the notebook.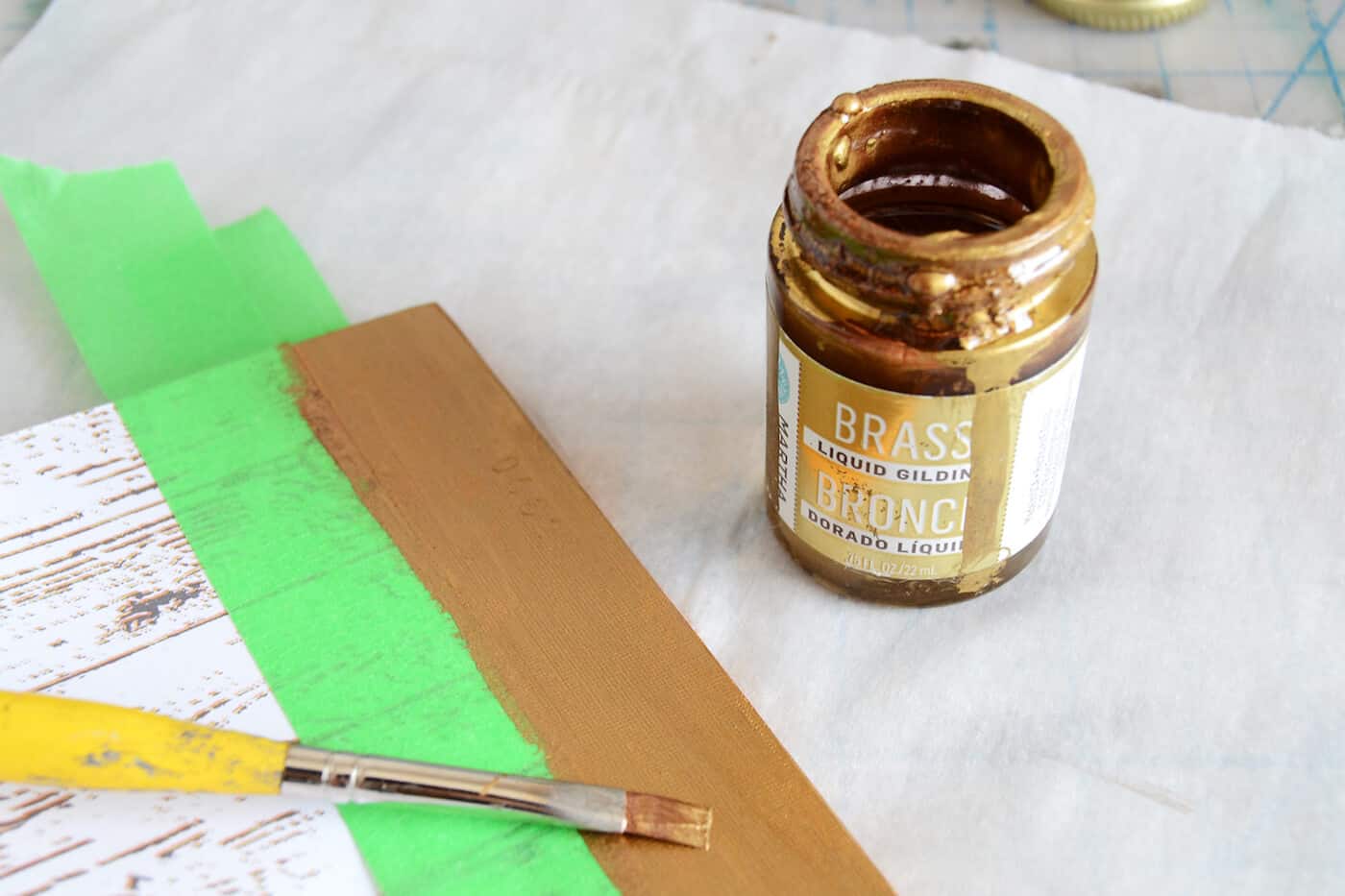 Step 4. Make your notebook glamorous by painting the spine (mine is an orange color) with some brass leafing. I used a flat brush to distribute the paint evenly – and about two coats of it. Dry in between coats.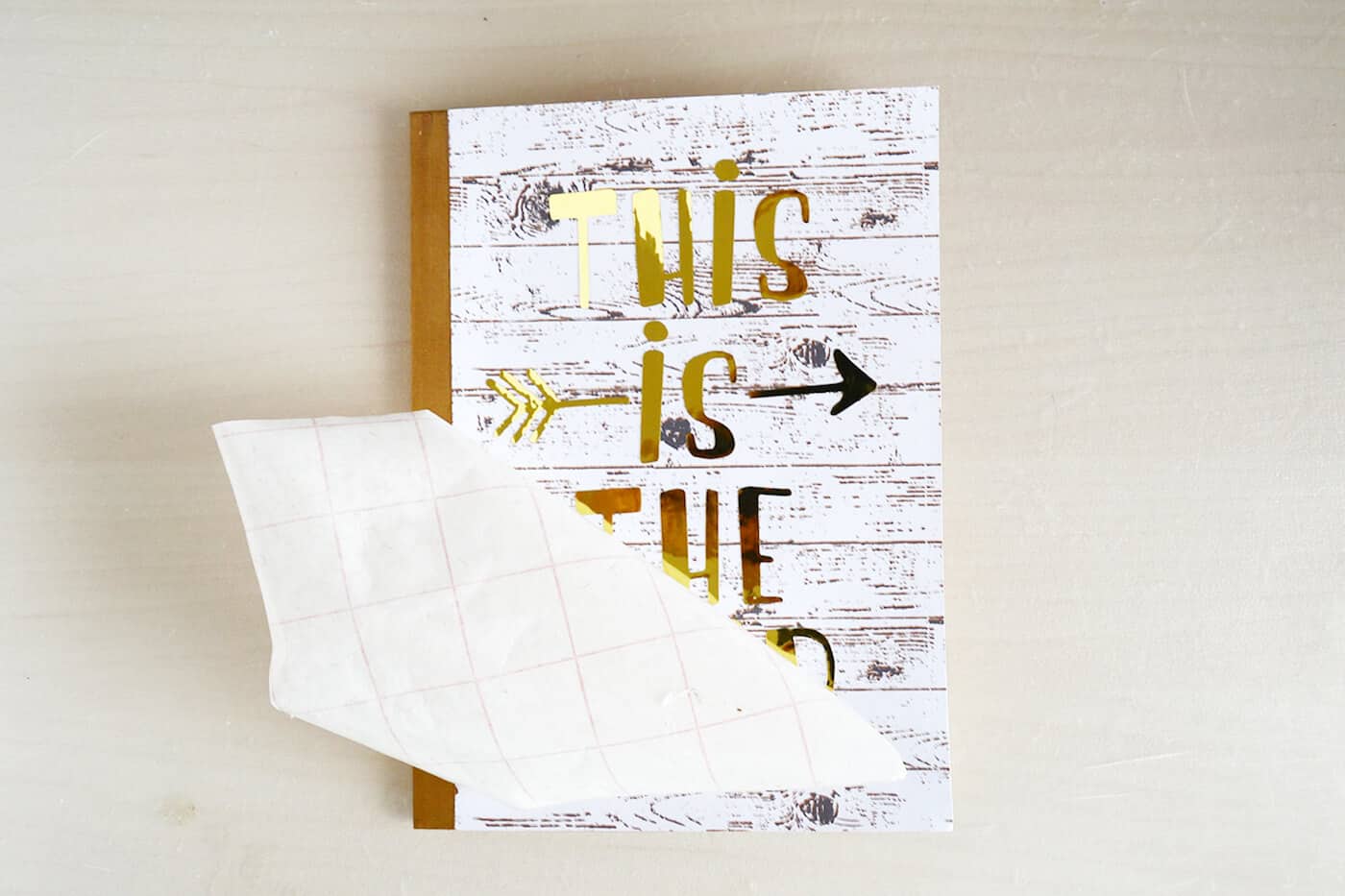 Step 5. Pick out a saying! I used a quote I found on the Silhouette store as it was very apt for the New year, don't you think so?
I cut mine on mirror gold vinyl, but you can definitely purchase decals to use on Etsy or even create them on your own using vinyl stickers (so you don't need an electronic die-cutter in this case).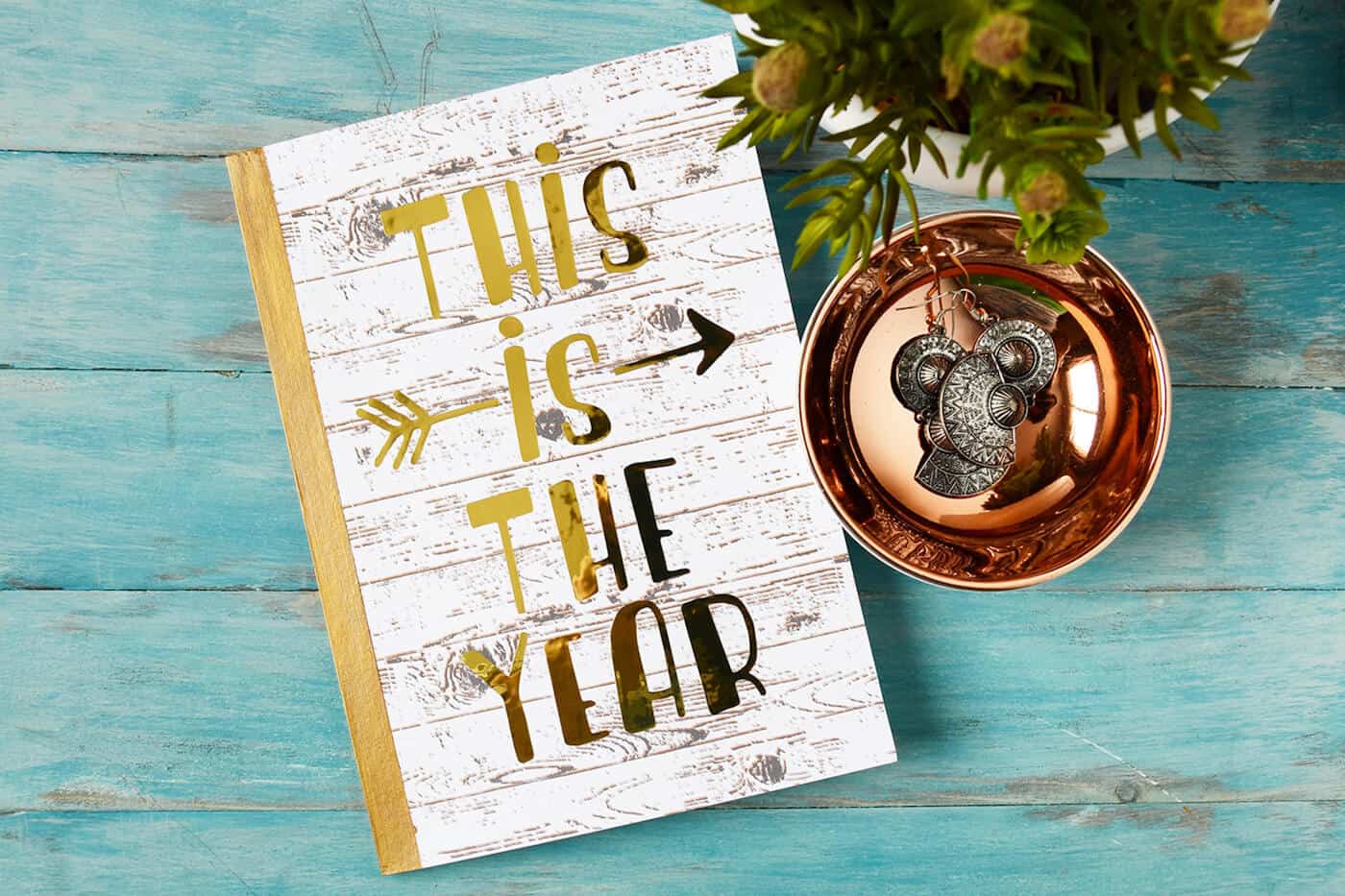 And you are done! The whole process takes less than an hour, and it's a fun activity not only to make on your own but to make with your friends as well. What are your rituals for the New Year? Will you create a journal?
Don't forget to check out my blog for more ideas and printables! Happy crafting, friends!
Minted Strawberry Blog | Facebook | Pinterest | Instagram | Twitter