Make some seashell cross section paper earrings – they're more affordable than purchasing them online and you won't have to worry they'll break easily!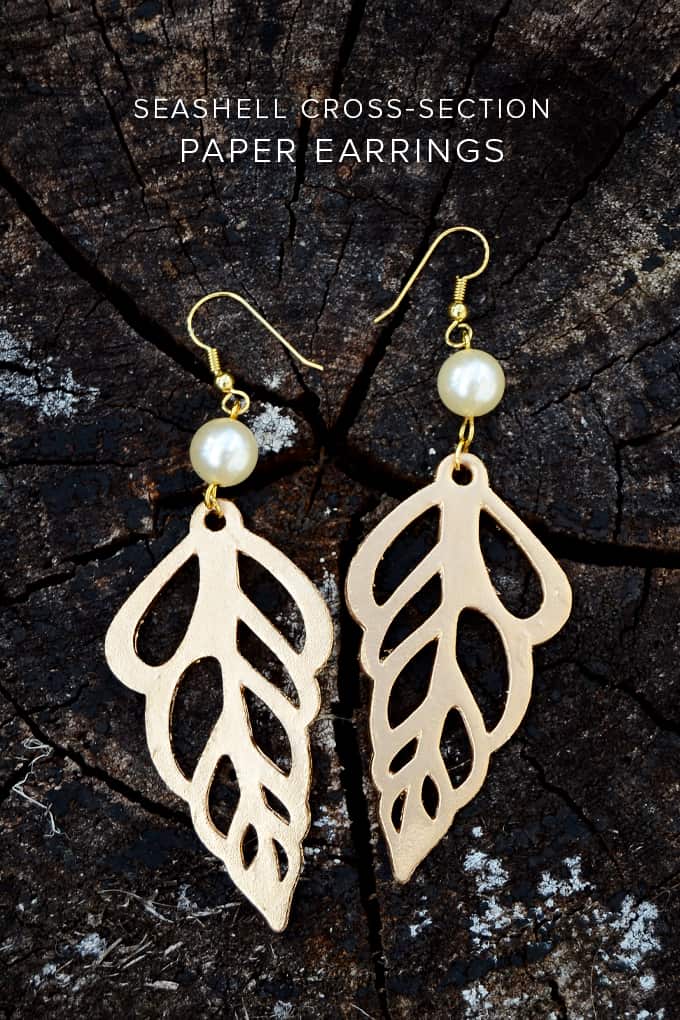 Hello friends! It's Aki again from Minted Strawberry swinging by for another jewelry tutorial. Summer is in full swing – it's so hot out all the time now!
One of my favorite activities to do in the summer is go to the beach – I love the water, swimming, the breeze, the sand and most specially collecting shells and driftwood. Last year I spotted some seashell cross-section necklaces and they looked so pretty!
I forgot about them soon after until recently when I was collecting shells. And while I can purchase them online, where's the fun in that?
I decided to make some out of cardstock to make into paper earrings, it's more affordable than purchasing them online and you won't have to worry they'll break easily!
DIY Paper Earrings
Supplies: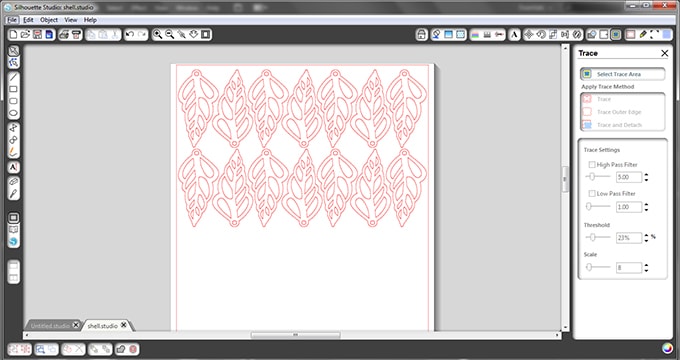 Step 1. I drew a sketch of a seashell cross section on Adobe Illustrator and transferred them to my Silhouette program to cut them out. You can draw your own, or download the shell template I have made.
Since I was using cardstock, I cut about 7 pieces of 'shells' for each earring, each measuring about 2.5″ in height. You can definitely make them bigger or smaller – I just prefer them bigger.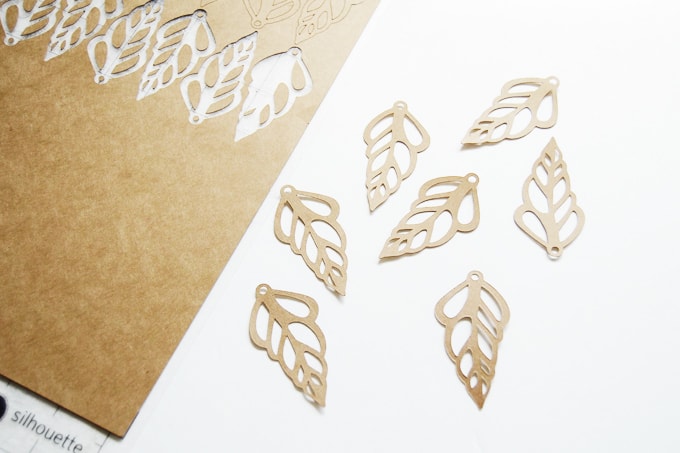 Step 2. For a perfect cut, you may want to double-cut your pieces as they are somewhat detailed.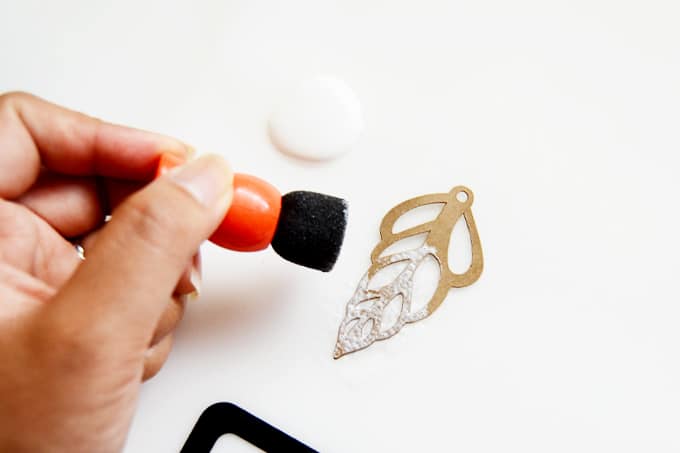 Step 3. Using a foam brush or spouncer, use Mod Podge to adhere your 'shell' layers together. You will want to add the back layer and front layer last.
The Mod Podge Silicone Craft Mat actually helps with this step as your shell pieces won't adhere to the surface if you are using the mat.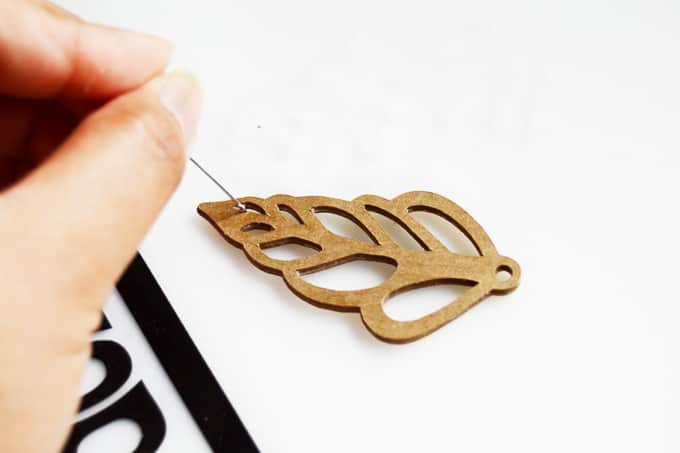 Step 4. Wipe off the excess glue in the nooks and crannies of your shell piece using a thin object such as a sewing needle, pin or even a safety pin.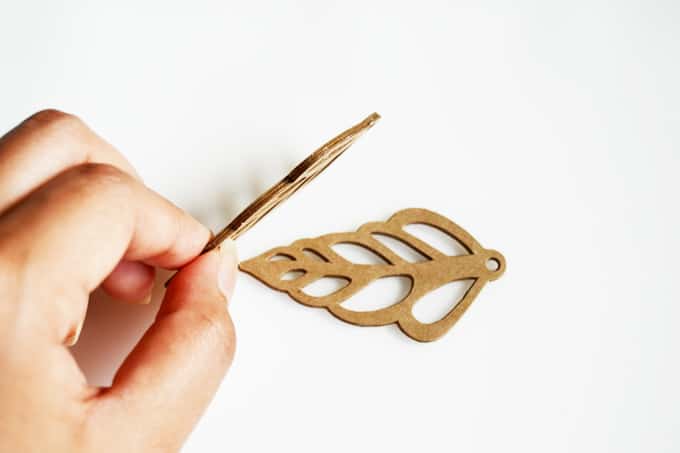 This will how thick it will be after 7 layers of cardstock – I'd say it's pretty sturdy after this point! Make sure to sandwich your pieces between two big books while it's drying to encourage flattening of the pieces.
Step 5. Now it's time to paint your earrings – I really have a strong preference for metallic colors, so I used liquid gilding to color them.
I used brass at first, but switched to copper after one coat. Coat them with Mod Podge Hard Coat or a spray on sealer to seal and strengthen them.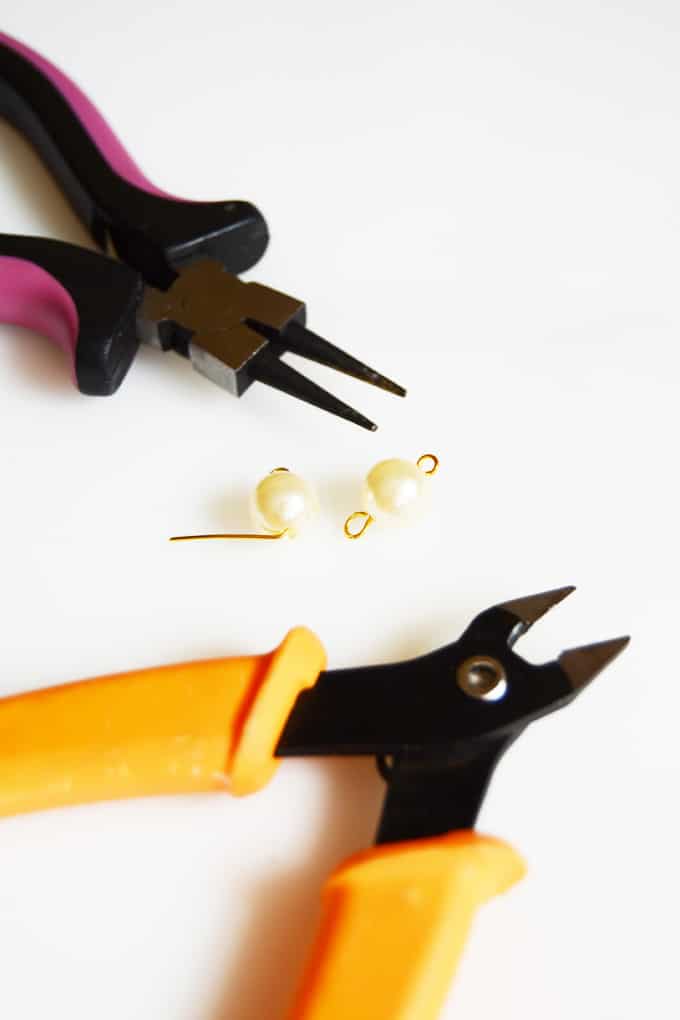 Step 6. Now make some pearl links – thread one pearl bead onto an eye pin, cut off the excess wire and loop the end to secure the bead on the eye pin.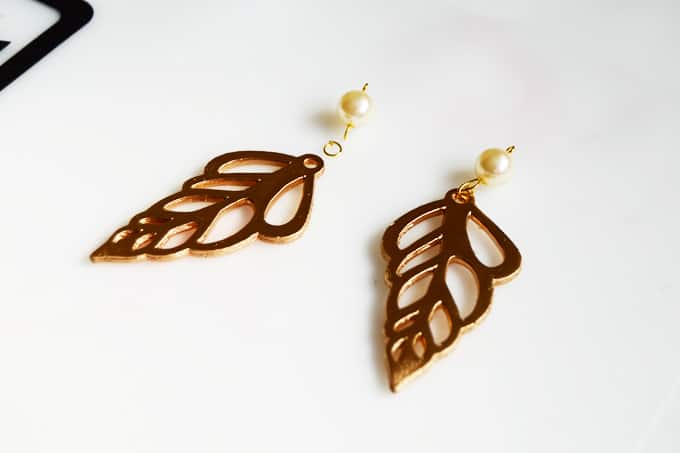 Step 7. Attach your pearl link using a jump ring on the circle on top of the shell.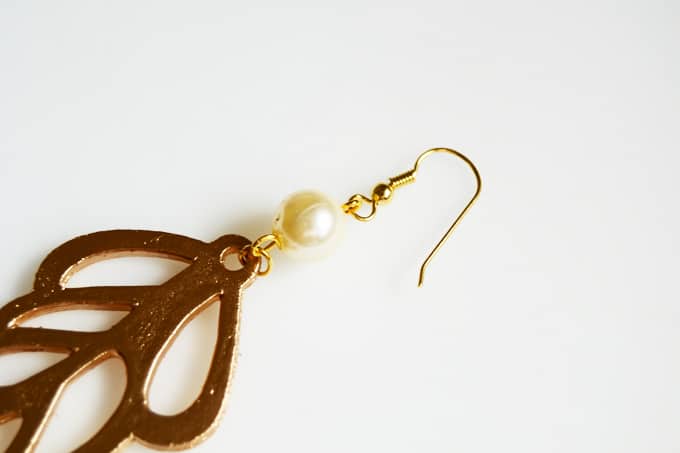 Step 8. Finally, attach your pearl link to the earring hook and you are done!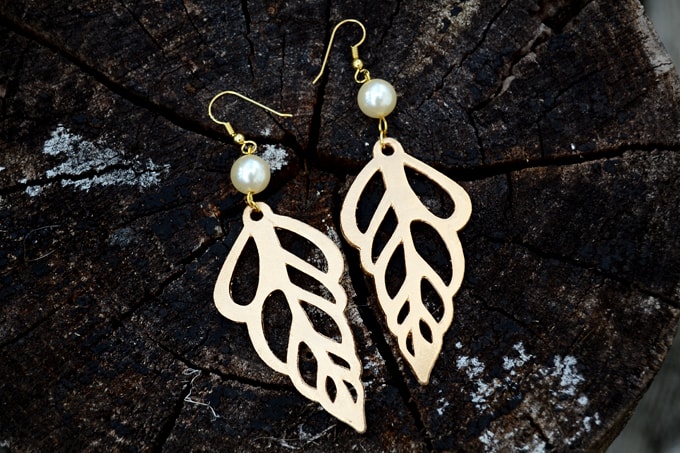 I totally love how pretty they look in person – the photos do not do them justice! These shells are a great and affordable addition to any summer wardrobe. They look very abstract and organic and I am in love. What color would you paint them in?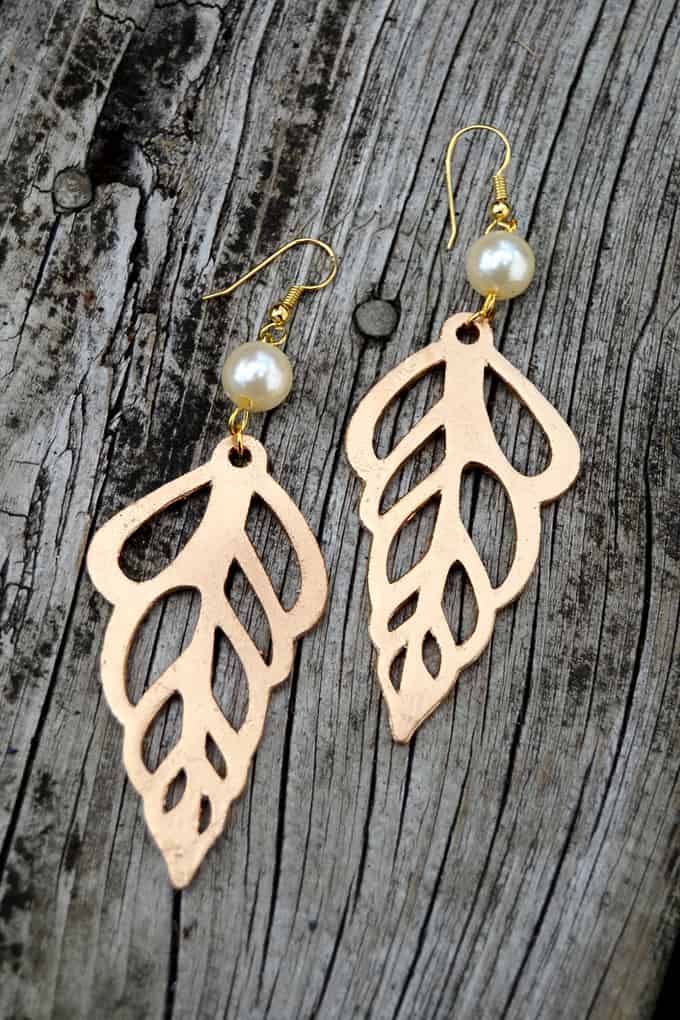 I hope you enjoyed this paper earrings tutorial! Don't forget to visit any of the links down below and to be inspired with more projects like this! Happy crafting, friends 🙂