Turn plastic eggs into confetti Easter eggs with some Mod Podge and sparkle. This fun Easter craft is blingy and makes great decor!
Skills Required: None. You'll be applying glitter to a surface with Mod Podge. You can do this with any type of eggs, real or fake!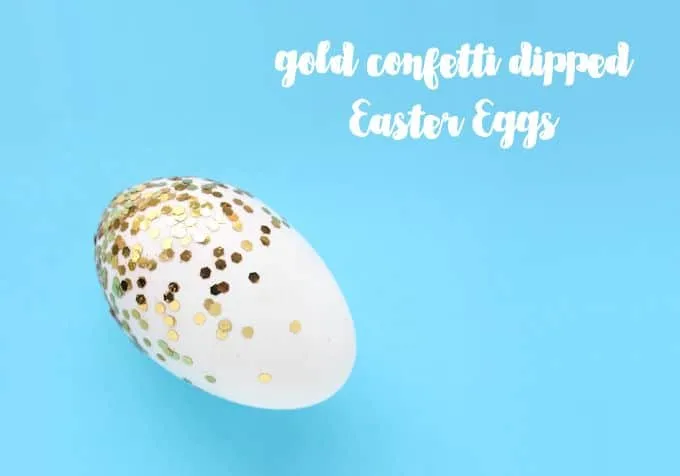 Hello! It's Rachel from Lines Across here today to share fun and glittery decoupage Easter eggs with you. A few months ago I used Dishwasher Safe Mod Podge and jumbo gold glitter to make this confetti dipped mug.
I love how it turned out so much, and since then I've been dying to make more things with the same look. This time of year, Easter crafts are on everyone's mind! Eggs are a huge part of that.
I used plaster Easter eggs from the craft store so that I could reuse them, but if you wanted to, you could easily follow this same general tutorial with any kind of eggs.
Confetti Easter Eggs
What you need:
Eggs
Mod Podge Matte (I used matte because I wanted the glitter to be the only part shimmery)
Jumbo gold glitter
A paint brush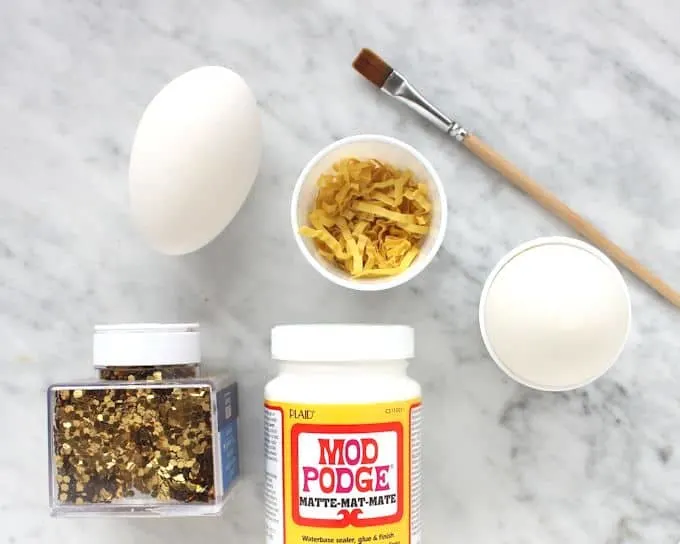 What you do:
1. Set your egg bottom side up in some kind of a container. I used dixie cups, but you could also use an egg carton or something similar.
2. Start by applying a pretty thick coat of Mod Podge across the bottom of your egg. To get the "dipped" look, you want more glitter on the bottom of the egg, and then gradually less as you go to the top.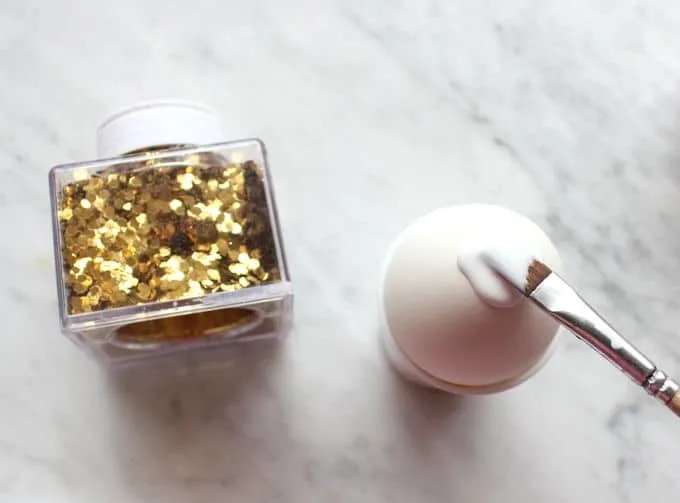 3. Pour jumbo glitter across the bottom of the egg. I tried to cover the whole bottom area, but I didn't want the glitter to be sticking out or covered in too many layers.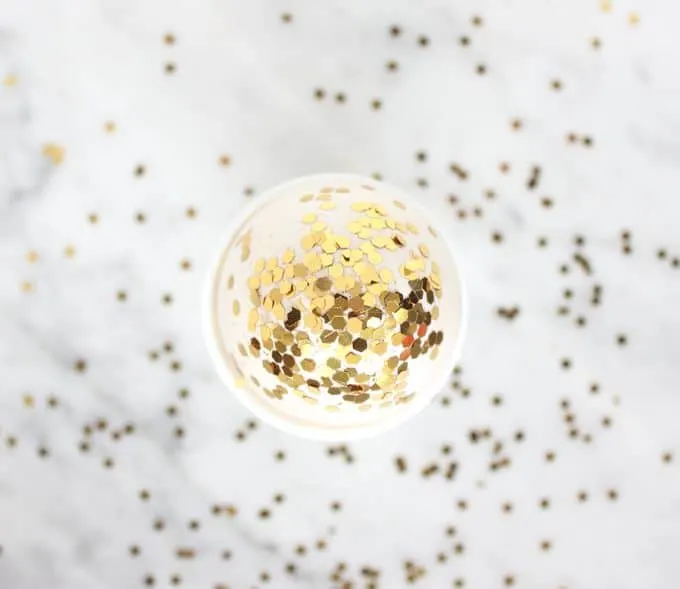 4. Keep adding Mod Podge along the edges of the egg, and then adding little pieces of glitter as you go. If you want to make sure that the glitter won't shed, cover the confetti in a top coat of Mod Podge as well.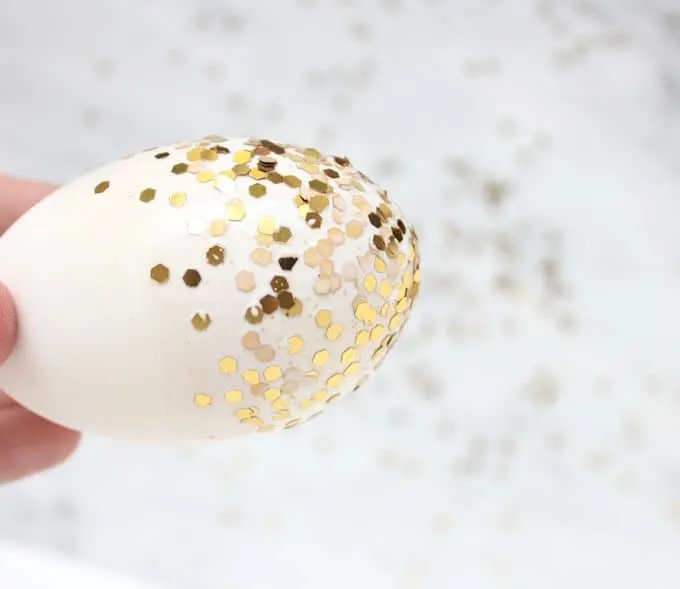 5. Let your confetti Easter eggs dry and enjoy. You may want to cover the top part of the egg with Mod Podge as well, even though there isn't any glitter there to keep the texture of the egg looking consistent.
Did you enjoy this Easter craft? Let me know in the comments! I'd also love for you to visit these other posts: