Use your favorite patterns of Duck Tape to make these easy backpack charms. Kids will love assembling these in a matter of minutes!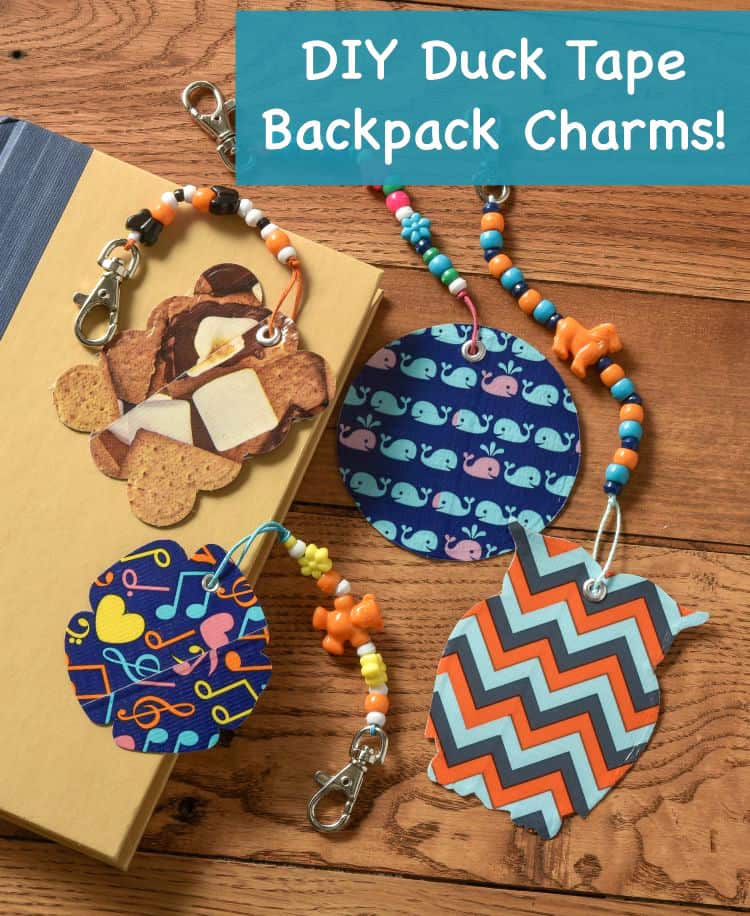 So, I've got an obsessed my friends. I'm officially a hoarder of Duck Tape. Yep, I'm one of those people that sees a roll, loves it, and buys it. My collection is a huge plastic tub of patterns and colors, and I use it whenever I can.
And that means anything from crafts to shipping to home repairs. I still want a pretty pattern, even if I'm taping pipes you don't often see! Recently Duck Tape sent me some of their newest patterns and challenged me to do a back-to-school project.
Well . . . I actually had something in my mind that I've wanted to do for a long time, and finally got inspired by their tapes to do it! I combined some of the new patterns with what I had in my stash, and what resulted? Cute backpack charms!
These are so easy that kids can make their own charms to match their school backpack and accessories, which they'll love to do. Here's how I made them.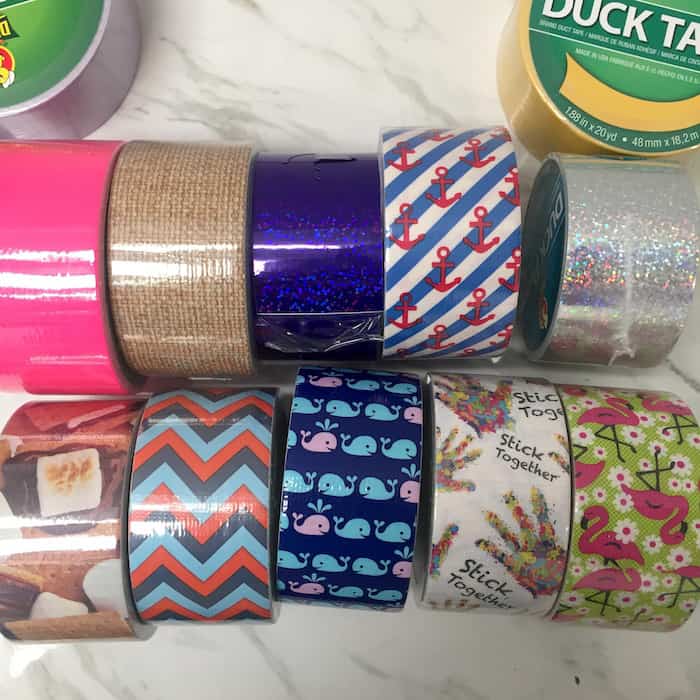 Make Backpack Charms
Gather These Supplies
Duck Tape – the patterns of your choice, but I used Musical Notes, Whale of a Time, S'mores Please, and Blue Chevron
Sizzix Big Shot with dies (if you don't have this, use clip art in the shapes of your choice printed from the internet)
Crop-A-Dile Power Punch with brads or regular hole punch
Lobster-style metal clasps
Floss or embroidery thread in various colors
Beads – I purchased a bag of rainbow pony beads from Michaels
Sheet of cardstock – you might need more than one depending on how many charms you want to make
Scissors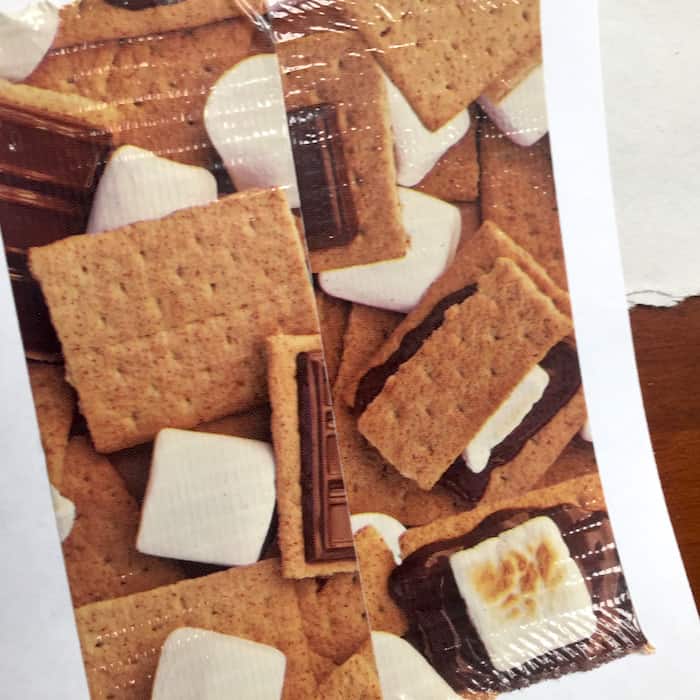 You'll first want to tape two piece of Duck Tape next to each other on one side of a cardstock sheet. It doesn't have to be white, but that's what I had!
Your first question might be, do you need to match up patterns on your backpack charms? Well, that's up to you! It depends on the roll; for some you'll be able to, and some you won't. Honestly, I don't think it matters. The charms look cute regardless! I matched up when I could.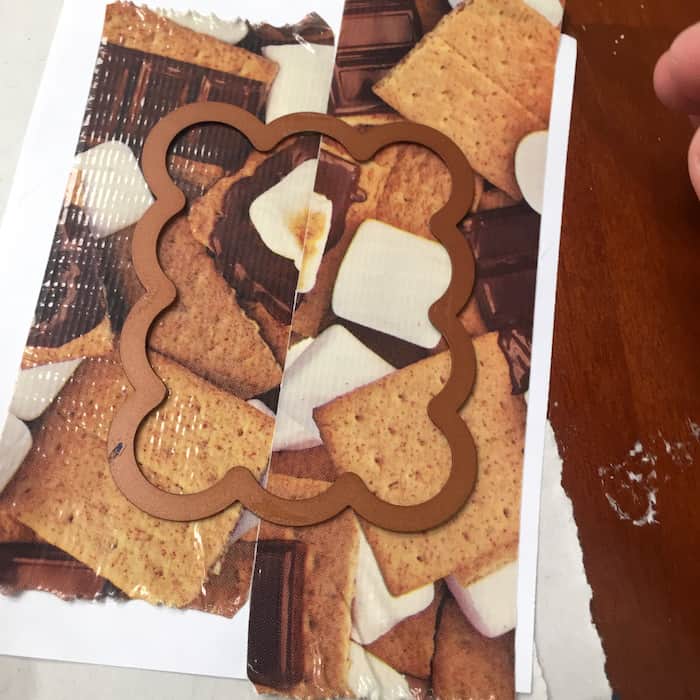 Cut around the Duck Tape and then flip the paper over; repeat on the other side.
You'll then place the die you're going to use to cut out the charm shape in the center of the tape.
Note: if you don't have a Sizzix Big Shot, don't worry! Just pull a shape from the internet – for example, heart clip art.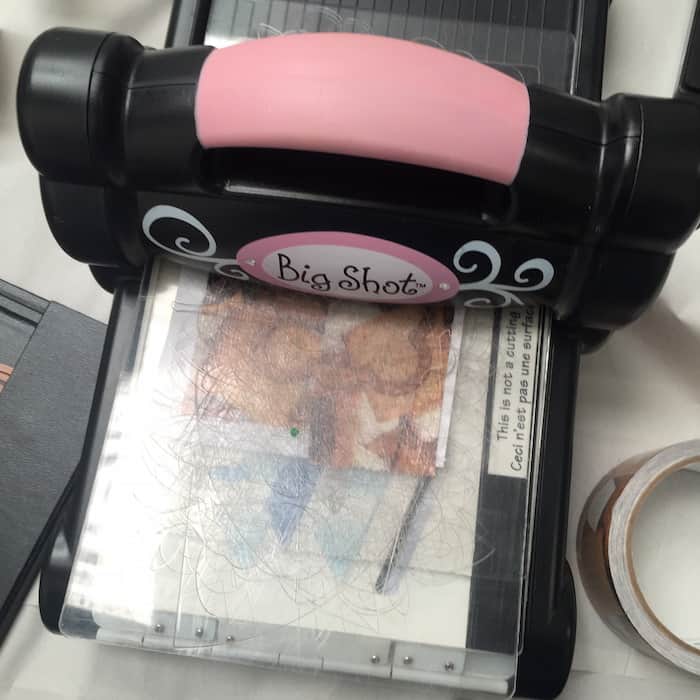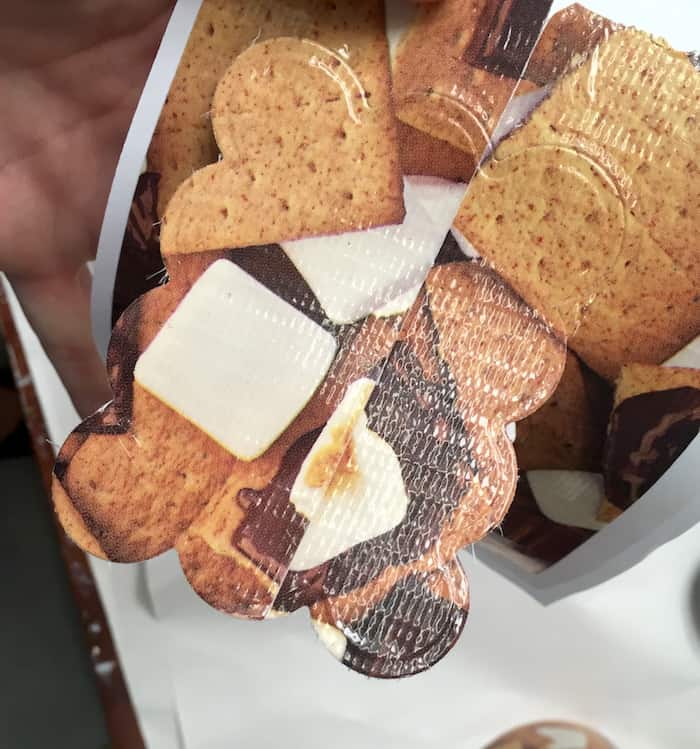 At this time you're going to cut out your shape, whether it be with your Big Shot, or with your clip art and scissors.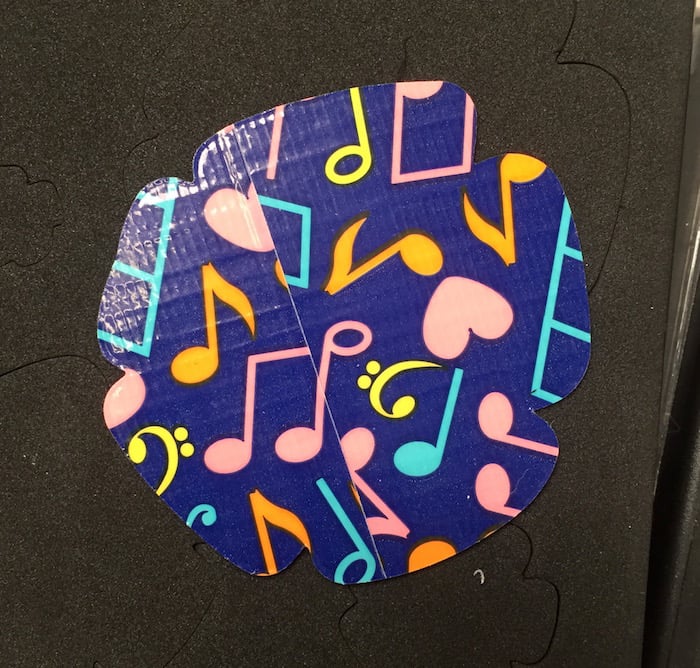 Repeat with your remaining patterns and then different shapes.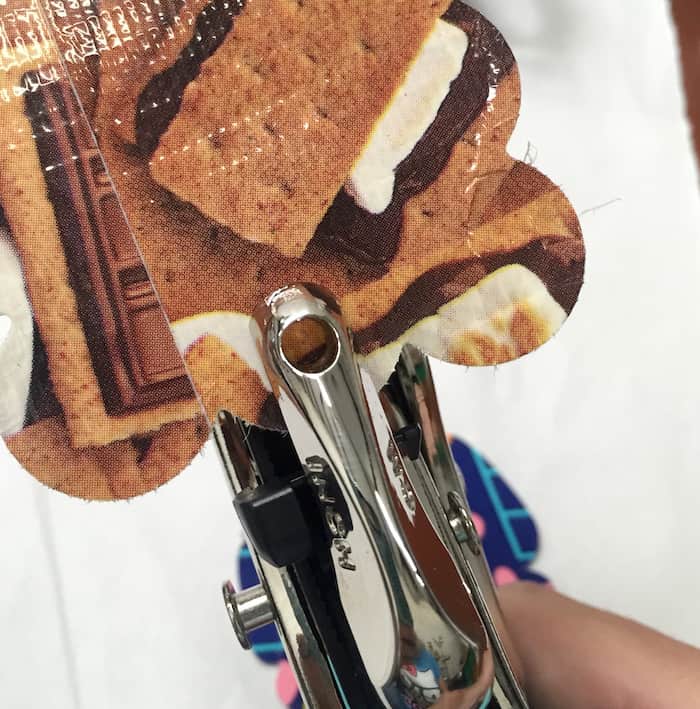 Once you do that, you have two options. I own a Crop-A-Dile, which allows me to easily punch holes AND add brads to those holes. So that's what I did.
If you don't own a Crop-A-Dile, never fear! You can use a regular hole punch. Your hole won't be finished with a metal brad (unless you happen to have another device that sets brads), but it's not that big of a deal. Your charm will still work!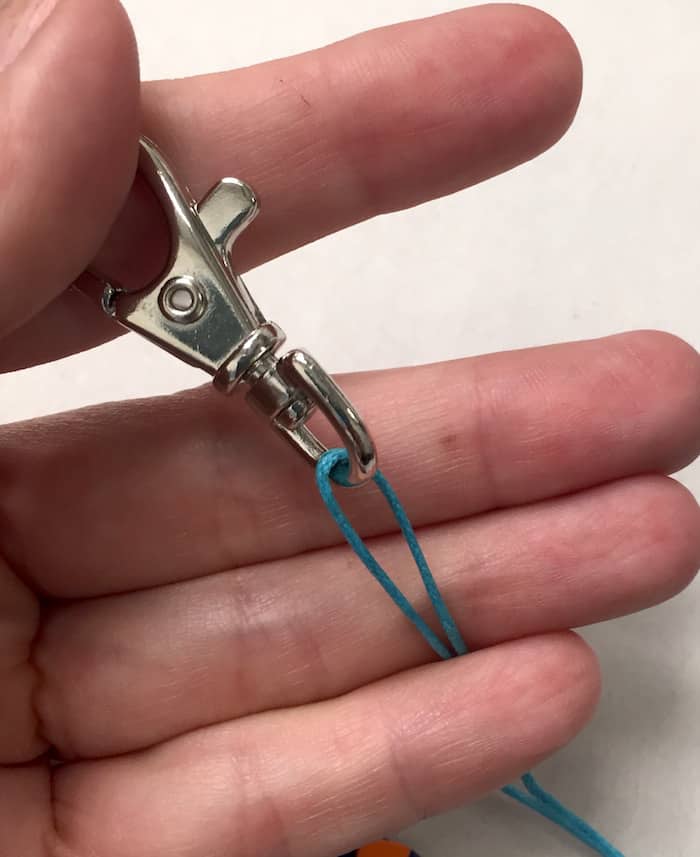 Set the charm aside and grab a lobster clasp . . . cut about 14 – 20″ of floss or thread and stick it through the hole on the clasp. Pull it about halfway through.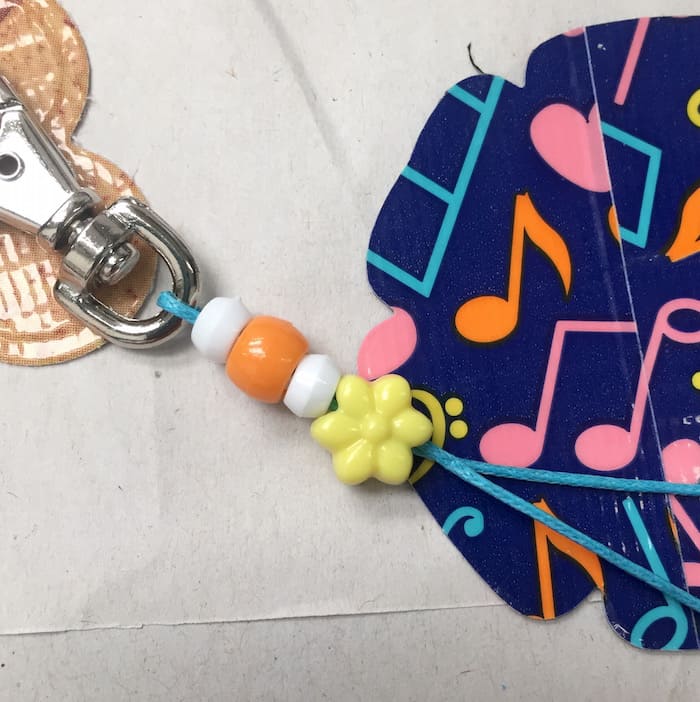 Start threading beads onto the floss (onto BOTH parts of the floss) and scoot the bead all the way up to the lobster clasp.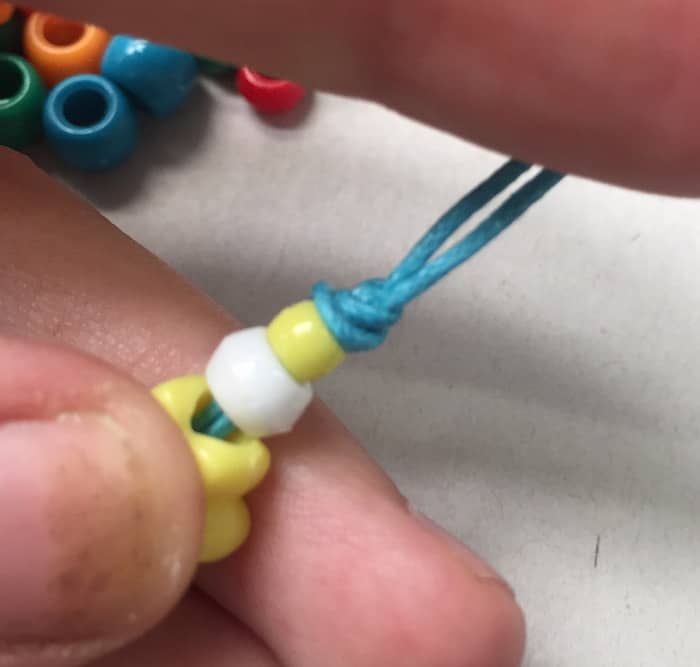 Keep going, adding beads, leaving about 6 – 8″ or so of floss at the end – tie a knot at the end of the beads.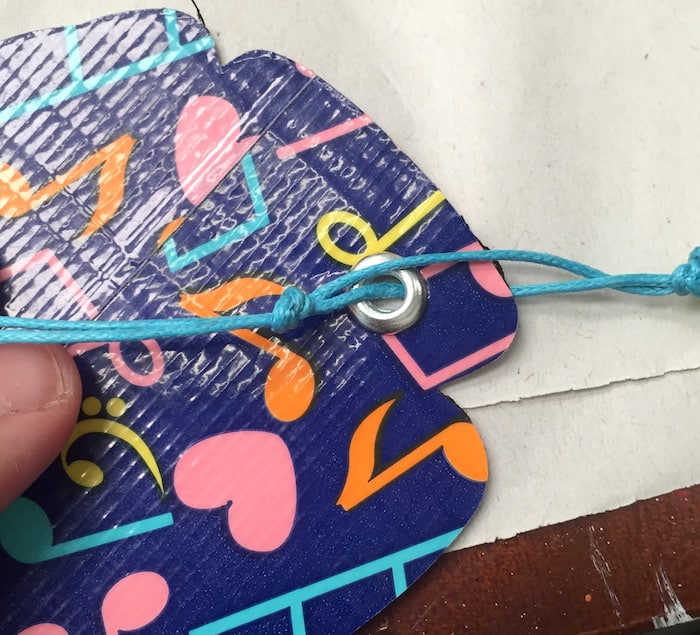 Place the charm onto the end of the floss (just one end) and tie another knot about 1 – 2″ down from that.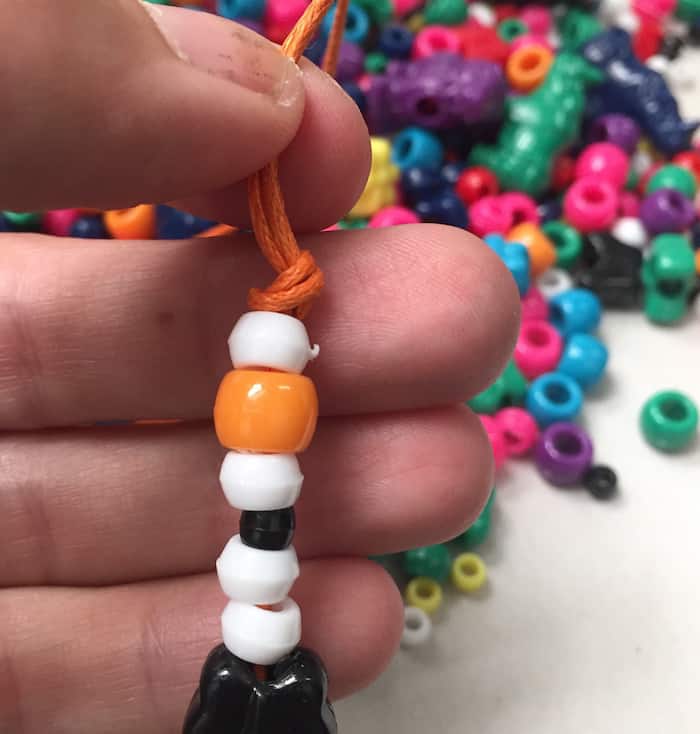 Repeat with the rest of the charms – you're done!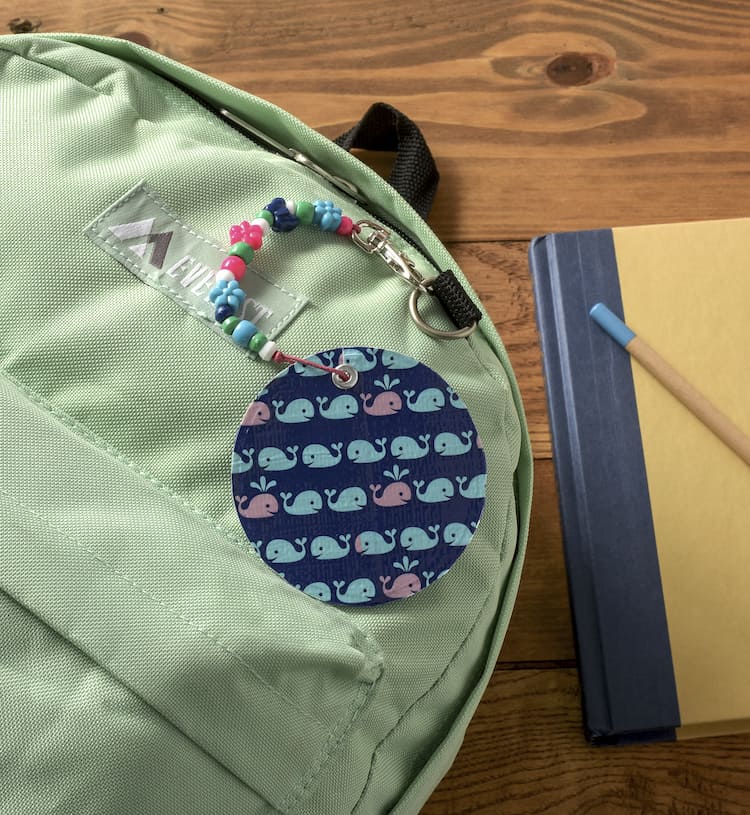 You can hook them onto backpacks, coat zippers, or anything else you like.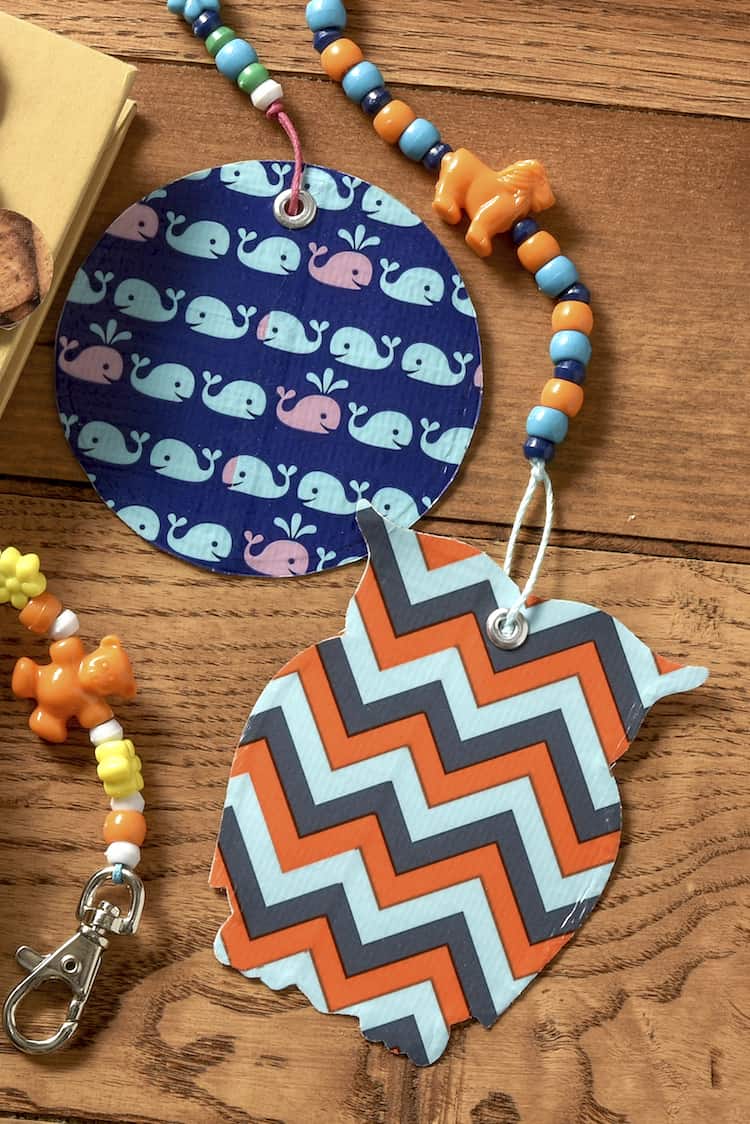 I cannot be responsible for you or your kids getting addicted to making these backpack charms! They only take a few minutes, and are perfect for girls' slumber parties, craft camps (summer camp too), or even adults' nights in. Just change the tapes and the beads based on your tastes!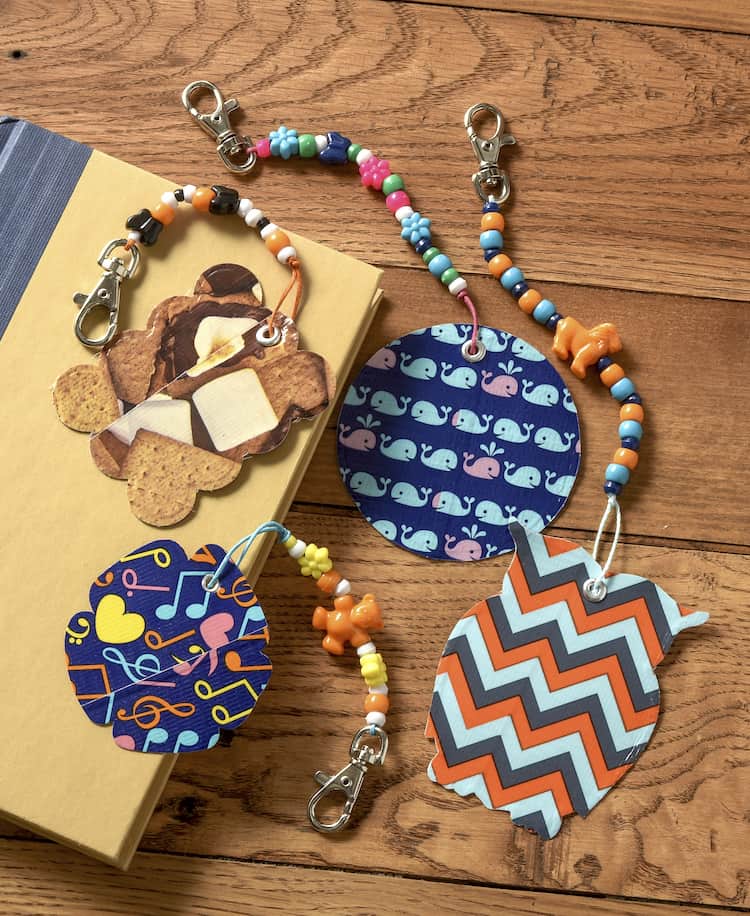 Which one is your favorite? I think I love the owl best . . . but every time I look at them again, a different one is my favorite!
You can use Duck Tape on another back to school item – a cute dry erase board. Learn about it by clicking the photo below:
To get inspired by more Duck Tape ideas for back-to-school, follow them on the following social channels:
and sign up for their newsletter HERE!
Disclosure: I received compensation from Duck Brand to bring you this back-to-school project. All opinions are 100% mine.