This map chair will be such a beautiful addition to your home! Use maps of your favorite places – so easy to do with Mod Podge.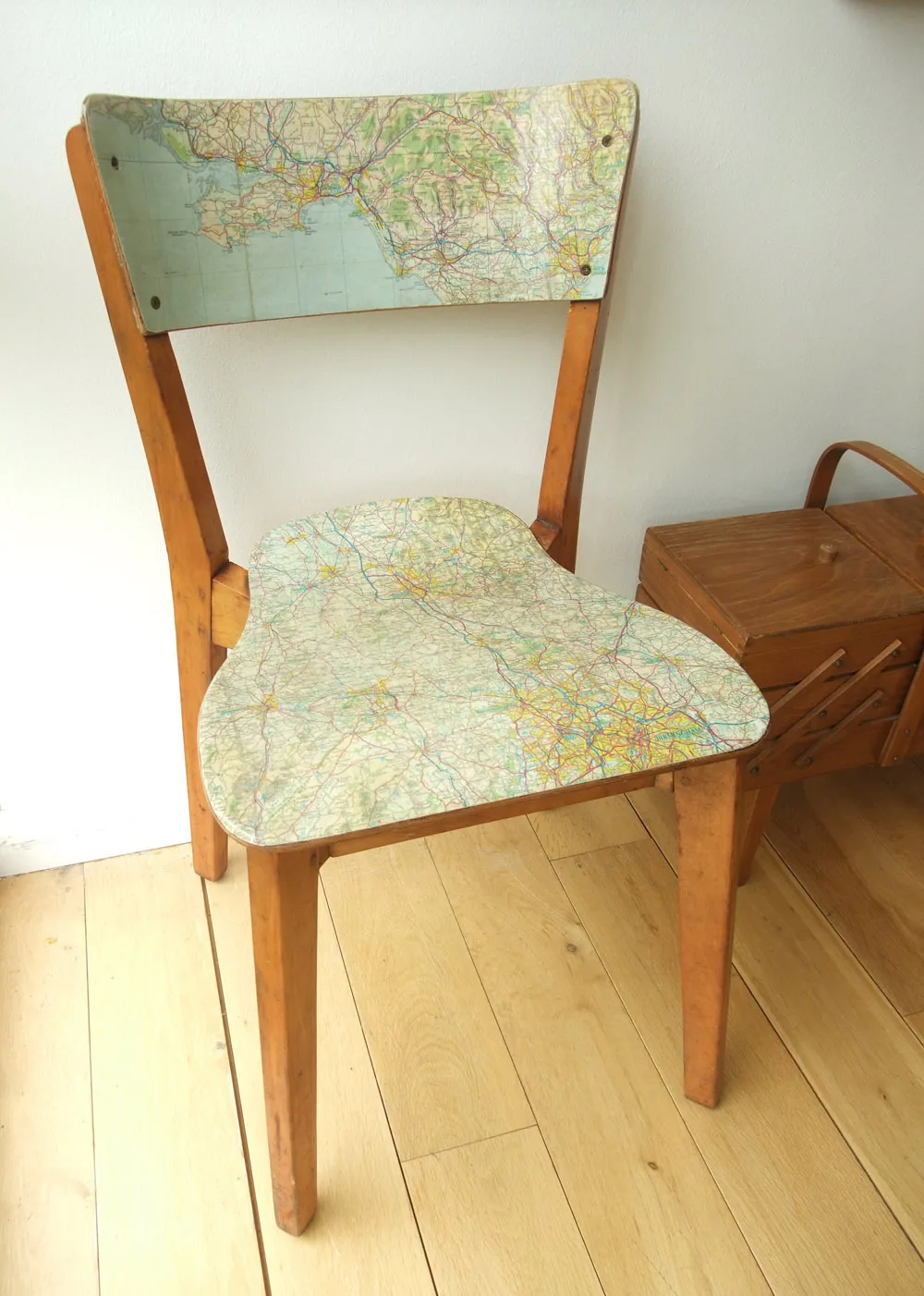 Okay, I'm going to be the first to admit that it doesn't say that this cool map chair was made with Mod Podge – in fact, it was a thrift store find.
The point is that you COULD make it with Mod Podge, and you could do it very easily. I love decoupage furniture with maps, and I want either a dresser or chair with them Mod Podged on top in my next place. Yay!
This would be a great idea for an office space or a themed study area. Is there something you want to freshen up for back to school? This is a great project to try.
Even though no instructions were provided in the original post, I'm happy to provide a tutorial below. If you want to decoupage a chair with maps, use this to do it.
3 good reasons at roddy and ginger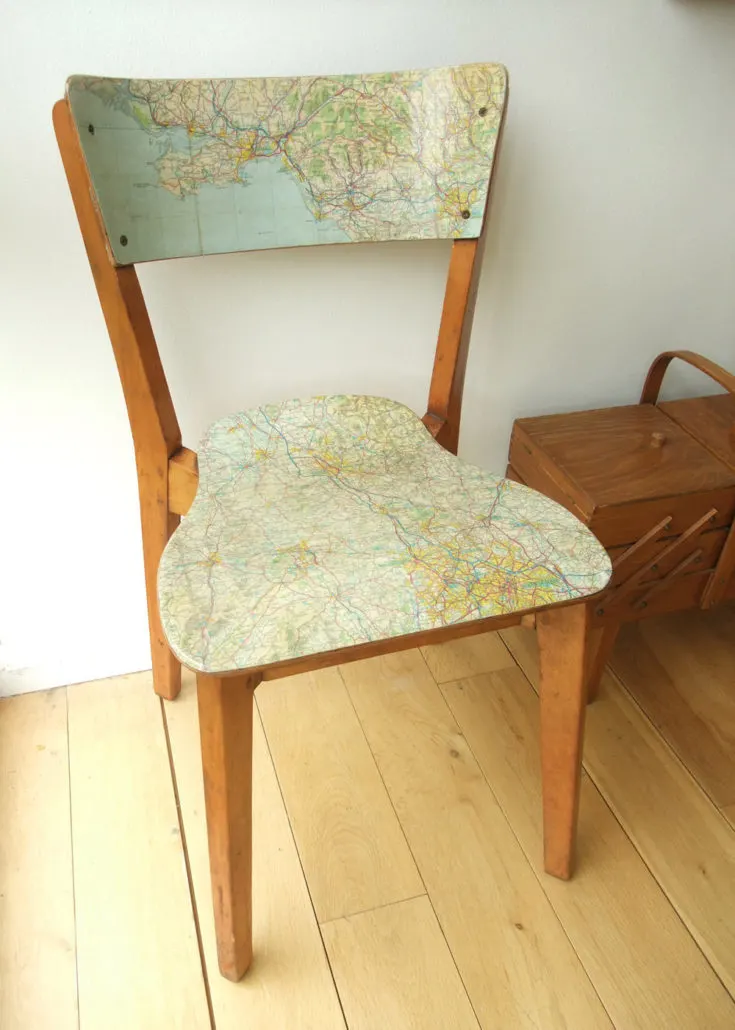 Learn how to Mod Podge a chair with maps using this tutorial!
Materials
Wood chair
Map paper sheets
Sandpaper
Mod Podge Hard Coat
Minwax Polycrylic
Tools
Brayer
Scissors
Screwdriver
Paintbrushes
Spray bottle
Craft knife
Instructions
Clean the chair and take off the back and seat (if possible). Sand and wipe away the sanding dust. Paint if desired.
Cut the paper to fit both the back and seat (with overlap). Add water to the spray bottle and lightly mist the paper (this will prevent wrinkles).
Starting with the back, apply a layer of Mod Podge to the wood surface. Place the paper down and smooth with a brayer to remove wrinkles.
Let dry 15 - 20 minutes and then trim the edges with the craft knife.
Seal with Mod Podge over the top of the paper. Let dry for 15 - 20 minutes.
Apply two more coats of Mod Podge, letting dry between coats. Let dry and apply a coat of poly. Let dry.
Repeat steps 3 - 6 with the seat bottom.
Once the seat and back are completely dry, replace them onto the chair frame.
---
If you enjoyed this post, I hope you'll check out these other ideas too: