Learn how to embellish sandals using a unique technique that is REALLY easy! Take a simple pair of shoes from boring to fabulous.
Skills Required: None. Even if you've never crafted before, you'll be able to decorate your sandals. You'll be using hot glue in a silicone mold – it's very easy.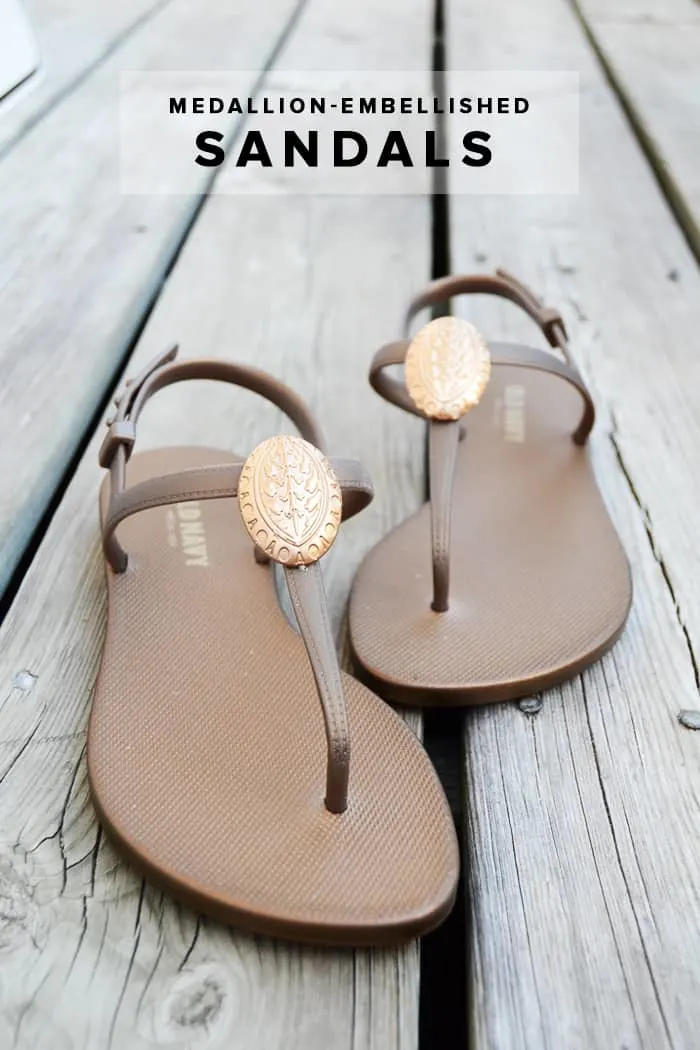 Hey guys! It's Aki again from Minted Strawberry. When spring and summer hit, I break out my flip-flops and sandals. I live in them until it's too cold to wear them!
I recently purchased a simple pair of sandals for errand and beach use without the intention of ever embellishing them.
But when I got my hands on the Pattern Mod Mold, I knew these sandals would be perfect with a Mod Melts medallion embellishment! Check out how I did it.
How to Embellish Sandals
Supplies
Mod Molds – or fondant molds
Sandals
Hot glue gun
Heat gun
Mod Melts or Hot glue sticks
Scissors
Spray paint
Step 1. Select your pattern – I chose the pretty, medallion-looking mold for mine.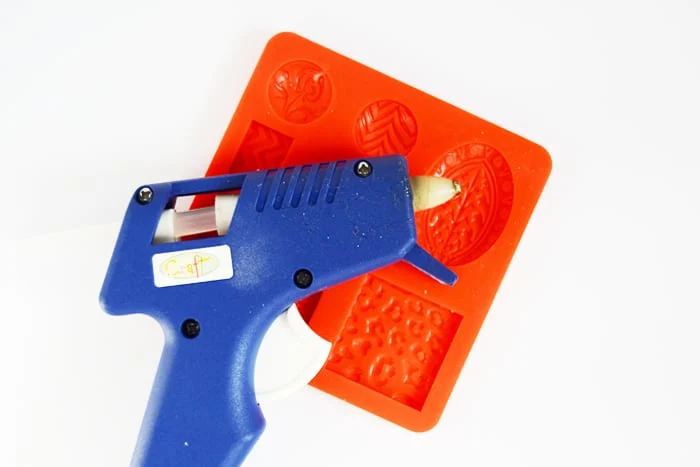 Step 2. Fill your mold up with Mod Melts or hot glue. I use a heat gun to help spread the melted glue onto the mold.
This will still produce some bubbles on your finished product, but it will be more even than if you skip using the heat gun to help keep the glue warm for even coverage.
Step 3. Wait for it to cool and harden, about five minutes.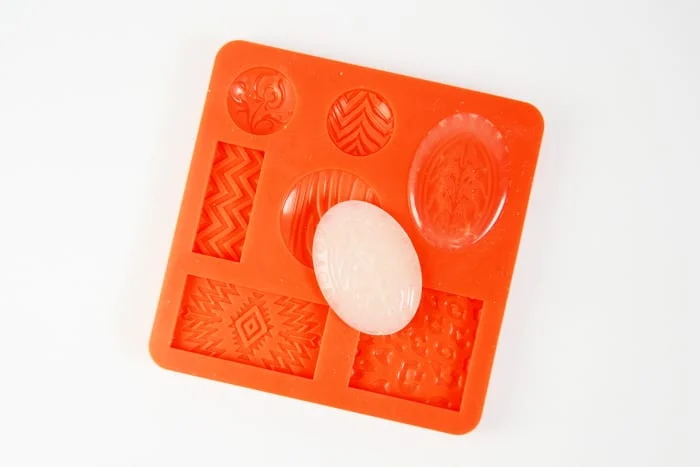 Step 4. Now it's time to paint your embellishment! I used spray paint in metallic gold to compliment my sandal color.
You will want to spray your piece in short bursts and start on the back of the piece before spraying the front. Let it dry.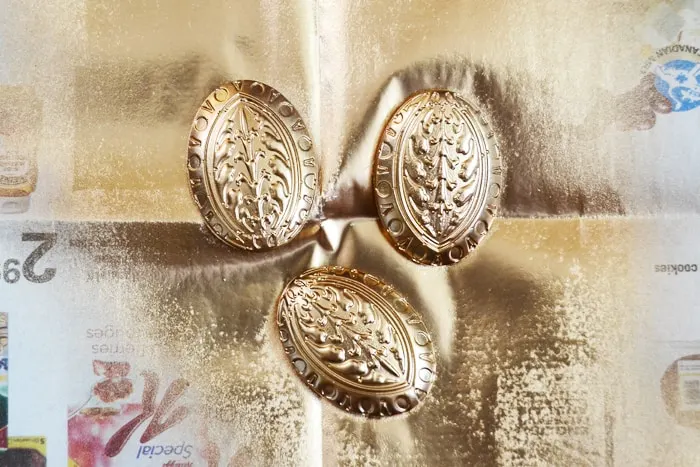 Step 5. Finally, attach your embellishment with a line of hot glue on the back.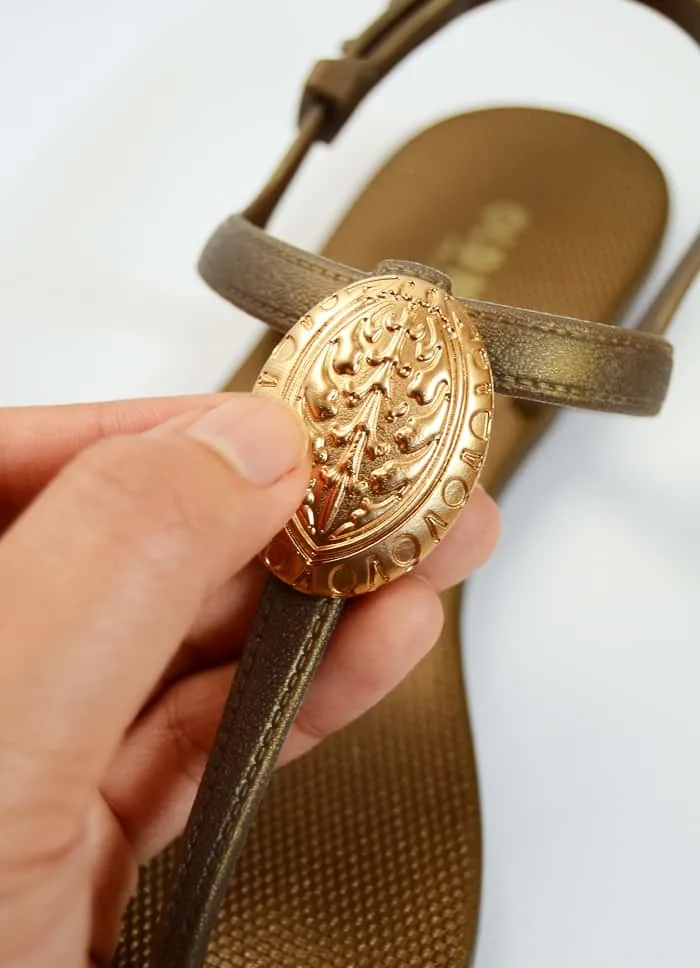 There's no hiding my love for Mod Melts and Molds – I think I may have all of them in possession. Silicone molds make it easy to embellish sandals, amongst so many other things!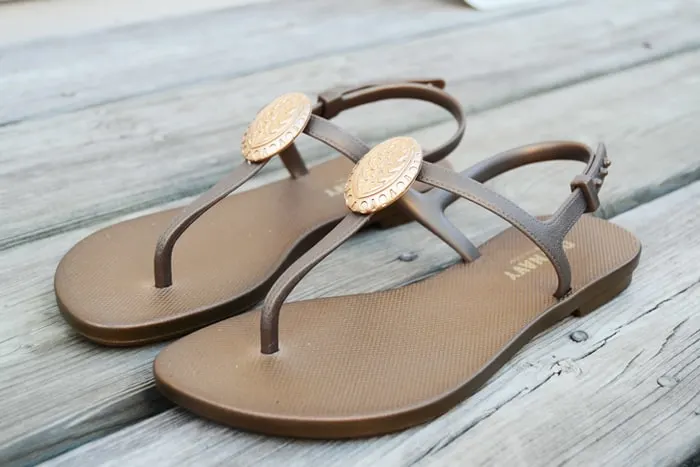 They're very useful in creating embellishments for different kinds of use. But this may be my most favorite project from it yet. Just less than an hour and my pair of sandals is transformed!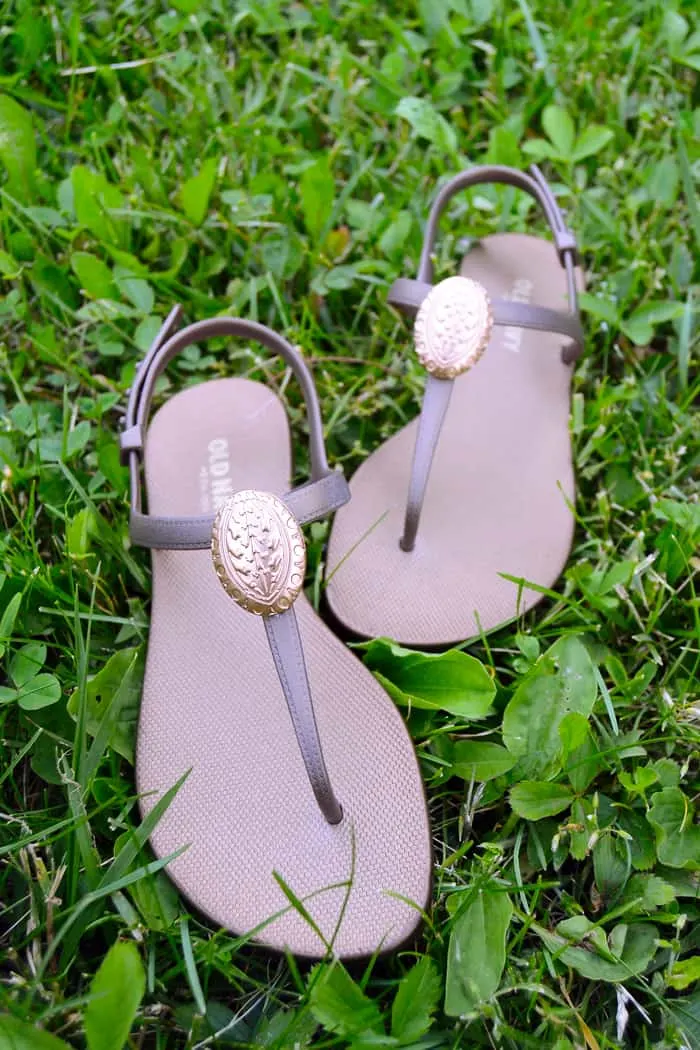 I love the gold against my bronze sandal – now it looks more expensive than it really is! I hope you enjoyed this tutorial. If you would embellish sandals using this method, please let me know in the comments!
Yield: 1 pair
Embellish Sandals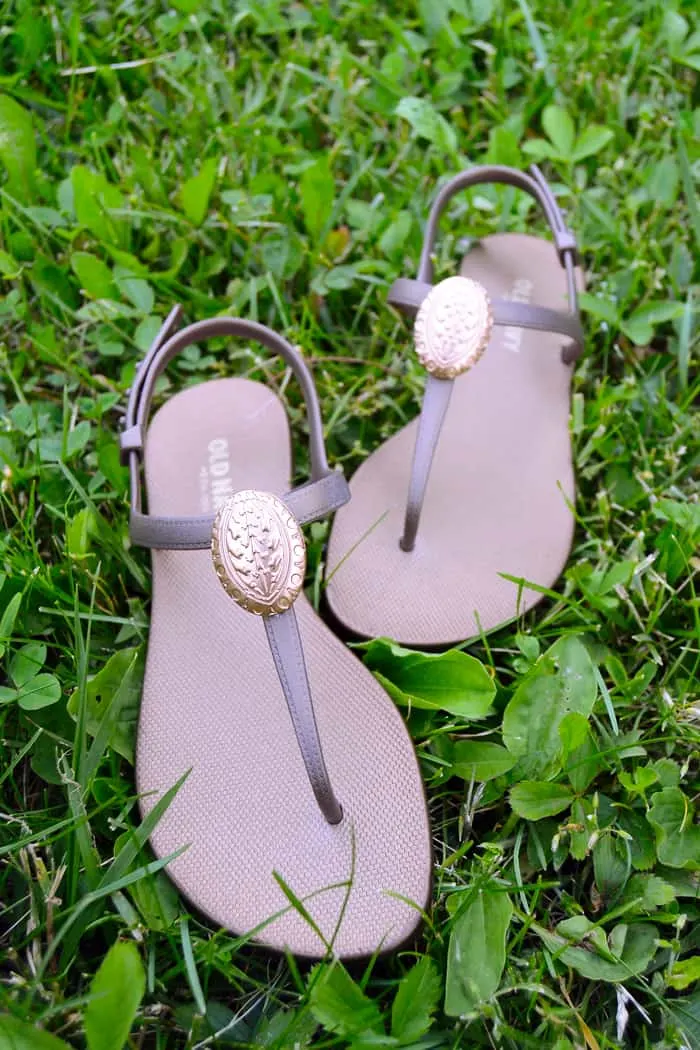 Embellish your sandals the easy way with an unexpected item - hot glue!
Materials
Silicone molds
Sandals
Mod Melts or Hot glue sticks
Spray paint
Tools
Hot glue gun
Heat gun
Scissors
Instructions
Select your silicone mold and pattern.
Fill the mold with Mod Melts or hot glue. Spread the glue into the mold using the tip.
Wait for it to cool and harden, about 5 minutes.
Paint the embellishment with either acrylic paint or spray paint. Let dry. If you used acrylic paint, spray on a clear acrylic sealer.
Repeat for a second embellishment.
Attach the embellishment to a sandal with a line of hot glue on the back.
---
Don't forget to follow my blog and social media for more projects like this – happy crafting, friends! I'd love to know if you've ever decoupaged shoes. Leave me a comment! Now that you know how to embellish sandals, why don't you try these other projects?