Make your own letter magnets the easy way – with a fun font too! So simple, kids can do it. Free printable with multiple letters included.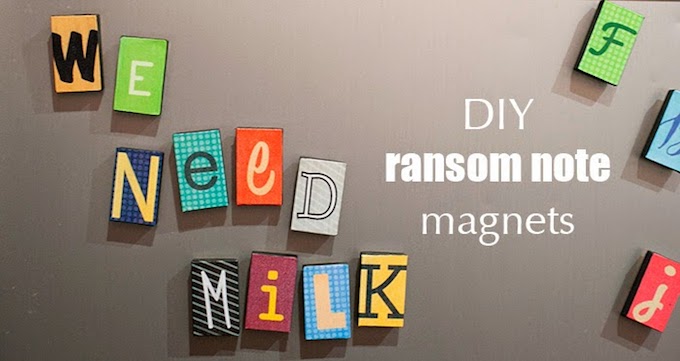 As a kid I always loved those plastic alphabet letters! We had them all over our fridge. I think that, combined with my love for all things type, is what made me want to make this project.
These DIY magnets are so easy . . . and the ransom note font makes them fun, too (I offer a free printable below for that part!).
DIY Letter Magnets
You will need:
Wood blocks (wood, saw, pencil)
Gloss Mod Podge
Scissors
Sponge brush
Adhesive magnet
Letter sheets (download here)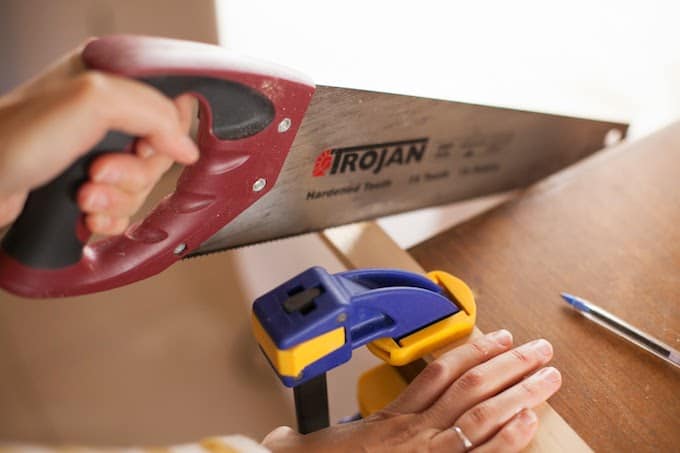 Mark the wood to the length you want the blocks to be and cut them to size.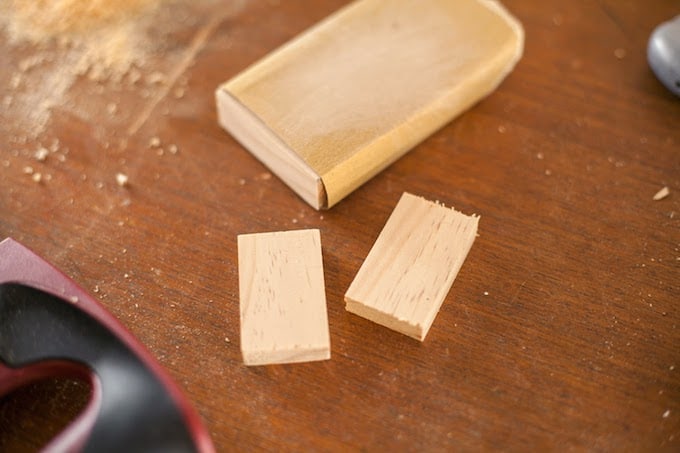 Sand off any rough edges.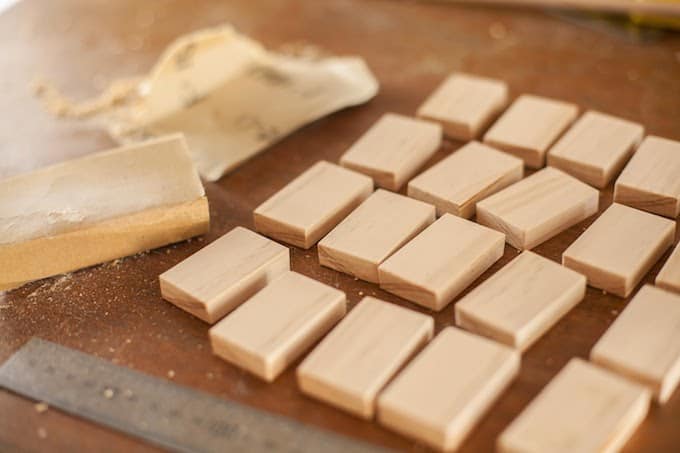 Make as many as you like!
You will probably want at least one of each letter, if not a few extra vowels.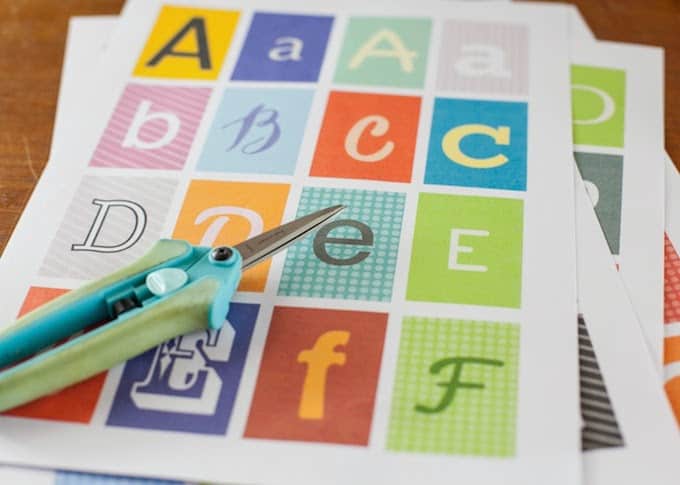 Download and print off the letters. OR even better, draw your own on some paper and use them!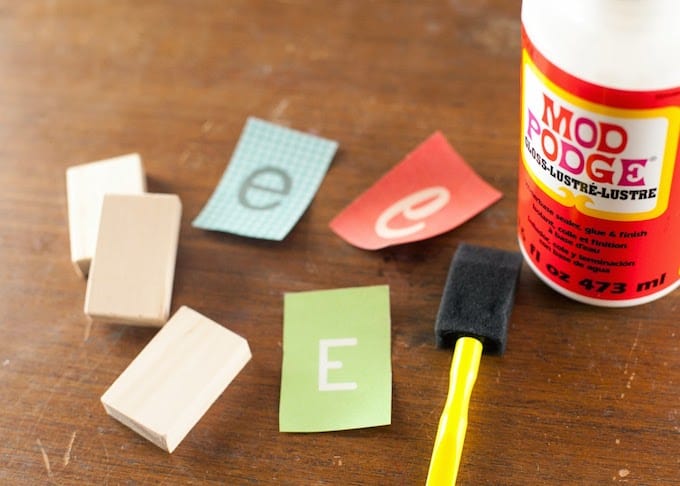 Cut out the letters and pull out your Mod Podge!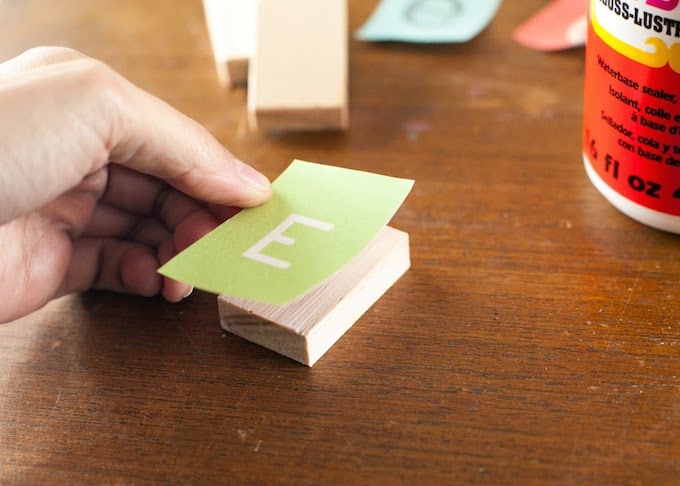 Apply a generous coat of Mod Podge and stick the letter onto the front of the block. Cover the edges too and wrap the excess over.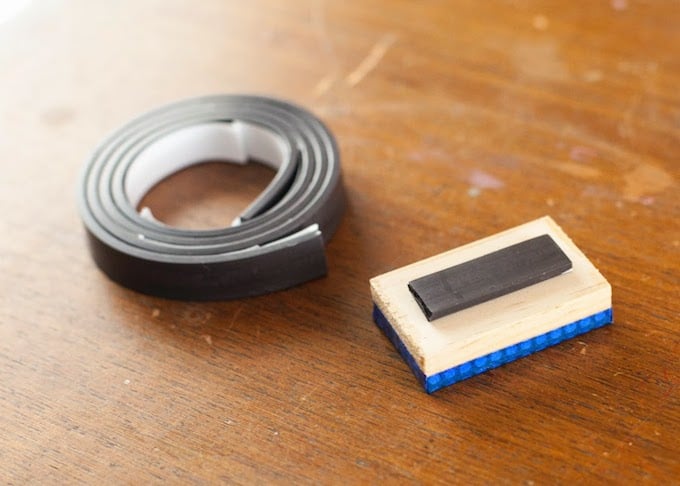 Cut a piece of adhesive magnet and stick it to the back on the block.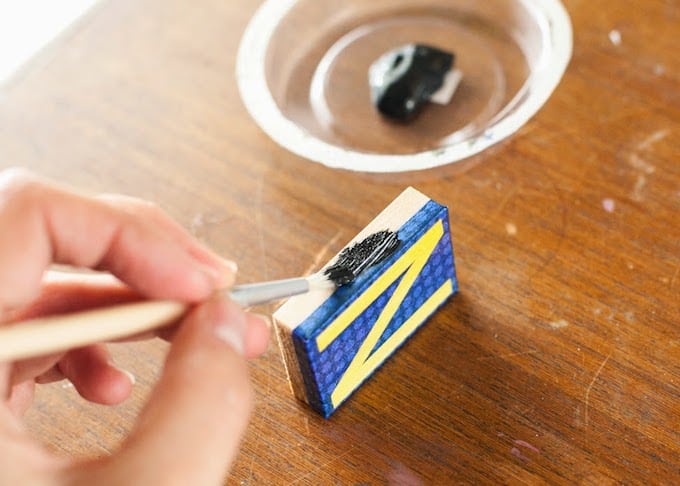 To give your blocks a nice clean finish, paint the sides black or white.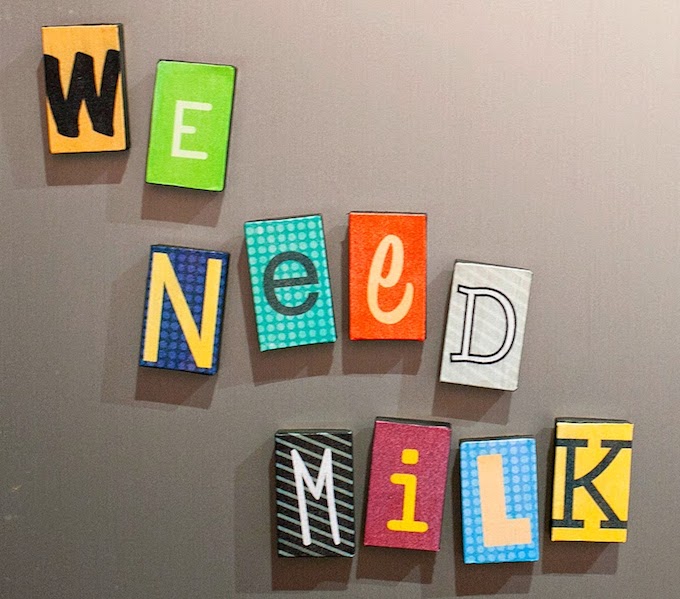 TA -DA! Have you seen a cooler way to communicate using letter magnets on your fridge? I think not. 😉