Learn how to make a white chalkboard out of cut wood! You can have any color of paint underneath using a cool, clear chalkboard topcoat.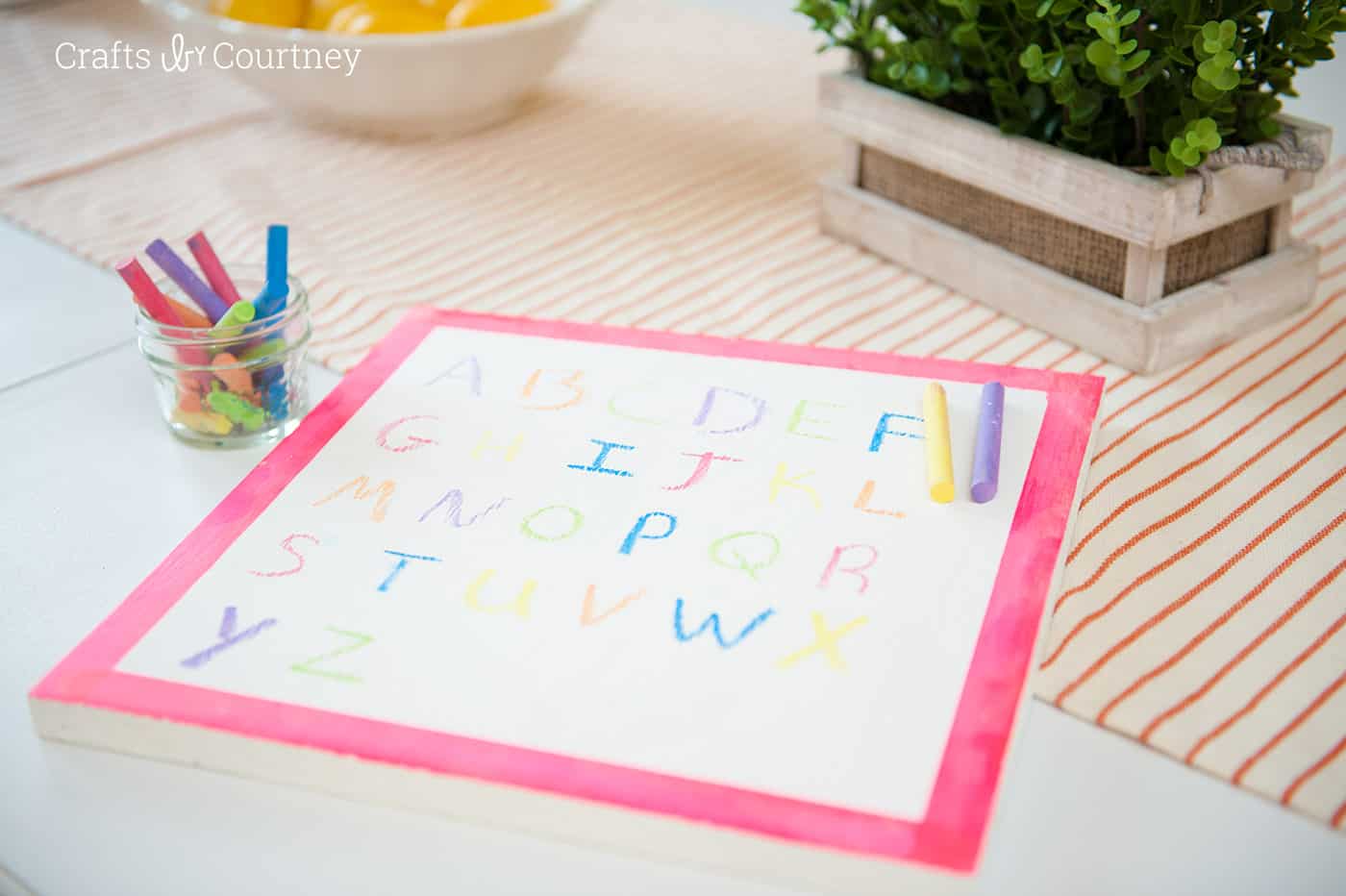 I'm at it again with another DIY chalkboard project. I did one a couple months ago (Ikea Chalkboard Makeover) and I knew I had to do another one.
But with this project I had another idea in mind. I really wanted it to feel like a piece of paper for the kids, so I decided to do make a white chalkboard.
Don't worry I tested this project out for a week before I wrote the post up. The colored chalk wipes off great! I even wet a washcloth to wipe it off and had no problems at all!
This seriously is an awesome project. You know those projects that you just can't wait to share with everyone!?! This was one of those for me, and it was a really inexpensive project to do.
So let's get started!!
DIY White Chalkboard
Gather These Supplies
Mod Podge Chalkboard Topcoat
Cut Wood
Paint
Chalk
Tape
Paint Brush
Step 1 – Cut Wood
I stopped by my Home Improvement store and got a 3 foot piece of wood, and had Lowe's cut it into 3 12 x 12 pieces.
The piece of wood was only $7.00!!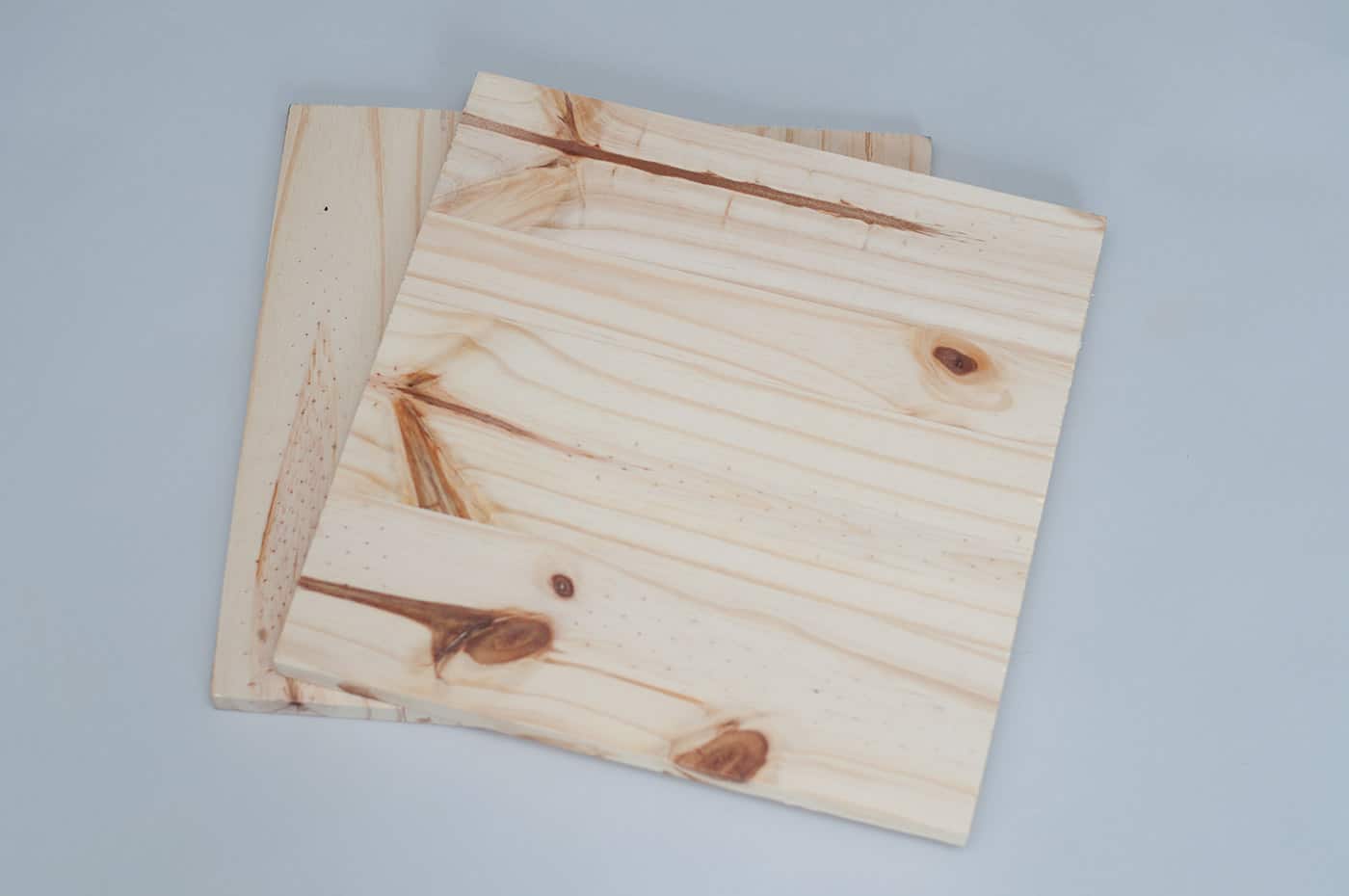 Step 2 – Paint Wood
Next I painted on 4 coats of white chalk paint and let each coat dry 30 minutes.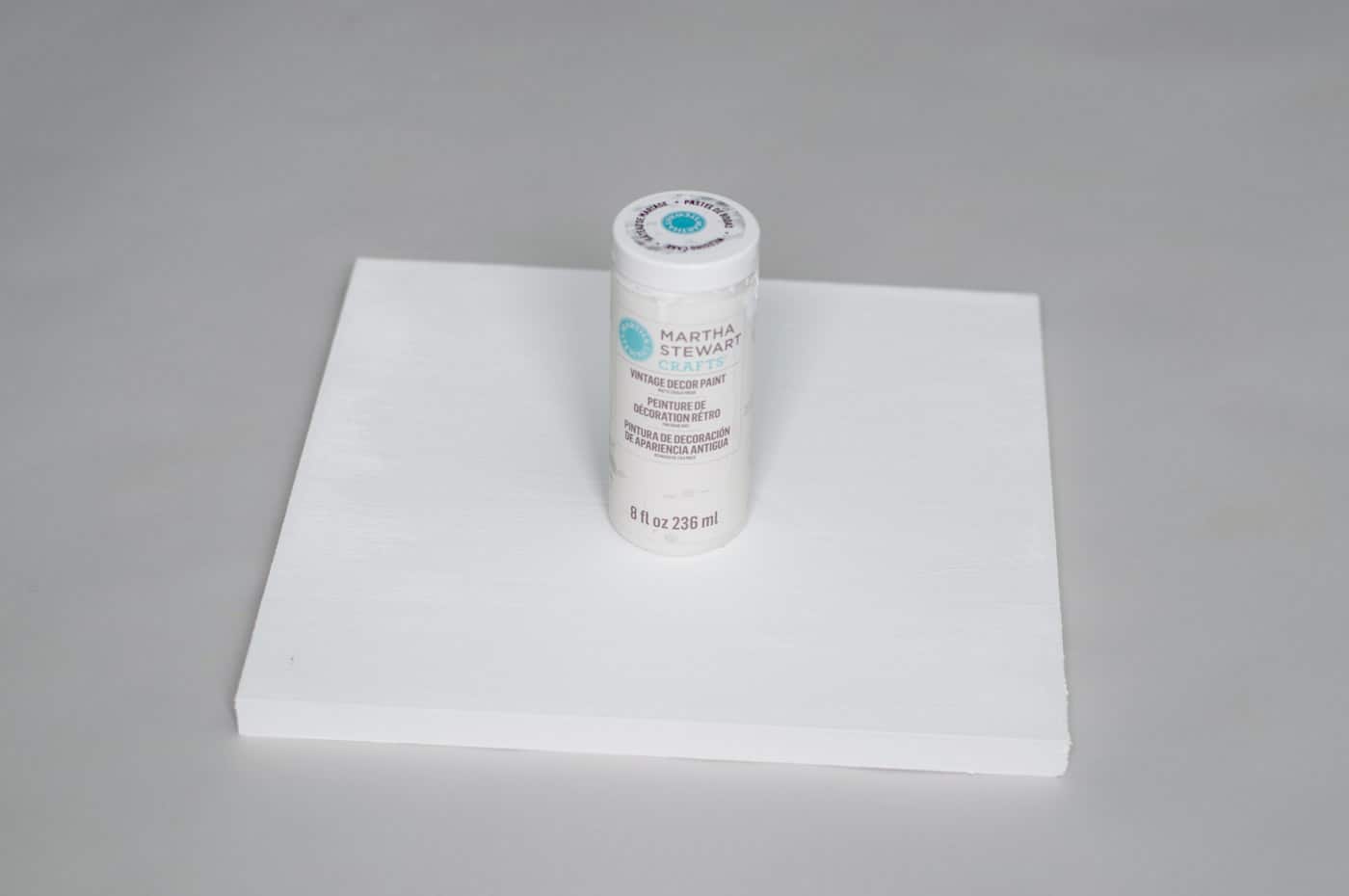 Step 3 – Tape off and Paint Border
Now it's time to add my border! I had these beautiful colors from the Martha Stewart collection. I used some "trusty" washi tape to tape off my border.
I added 2 coats of paint for each chalkboard and let it dry 20 minutes.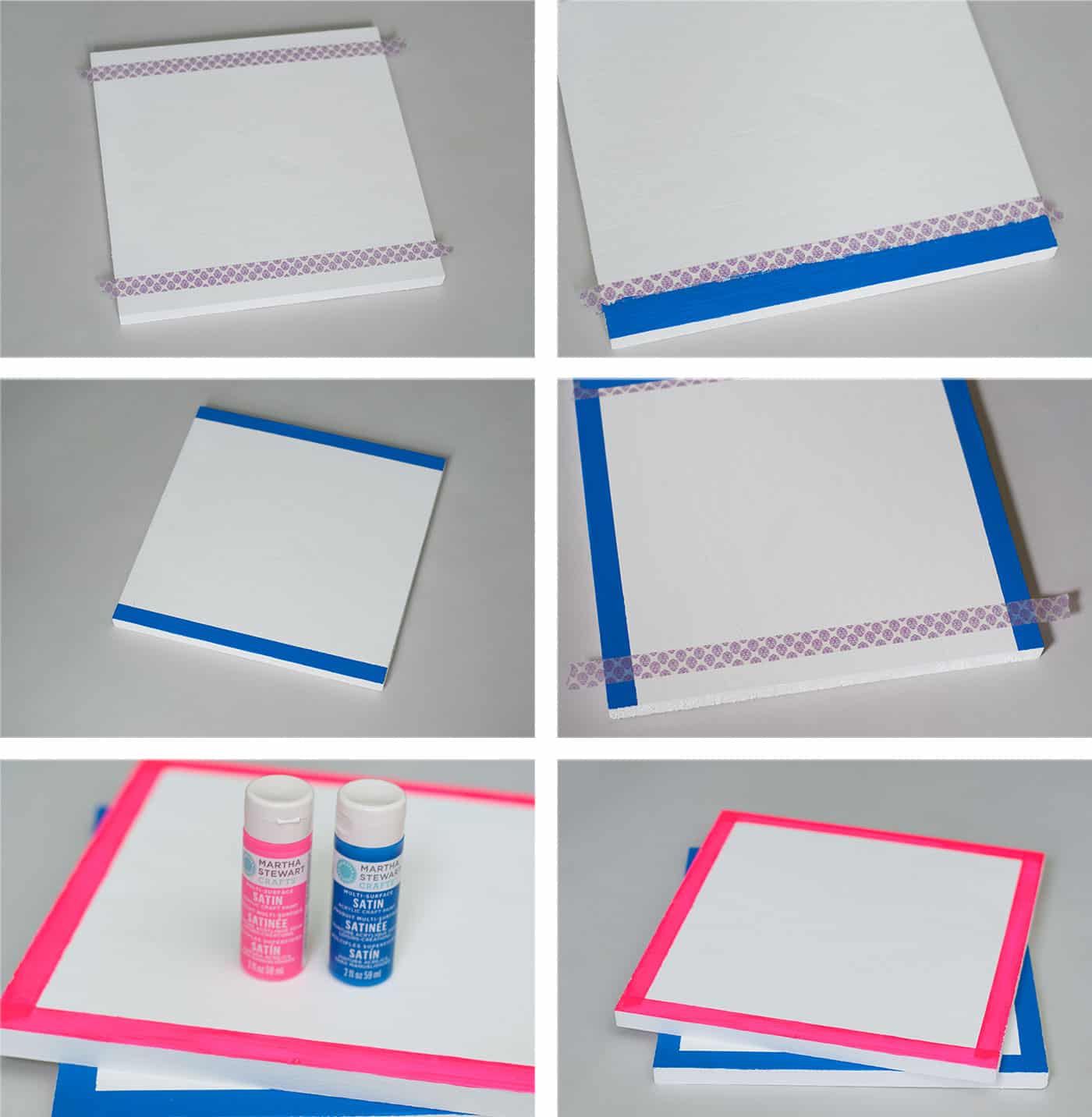 Step 4 – Add Chalkboard Topcoat
FINALLY!!! It's time to add our chalkboard topcoat!! I followed the instructions with this part. I painted on 1 coat and let it dry 3 hours. Then I painted on my 2nd coat and let it dry 24 hours.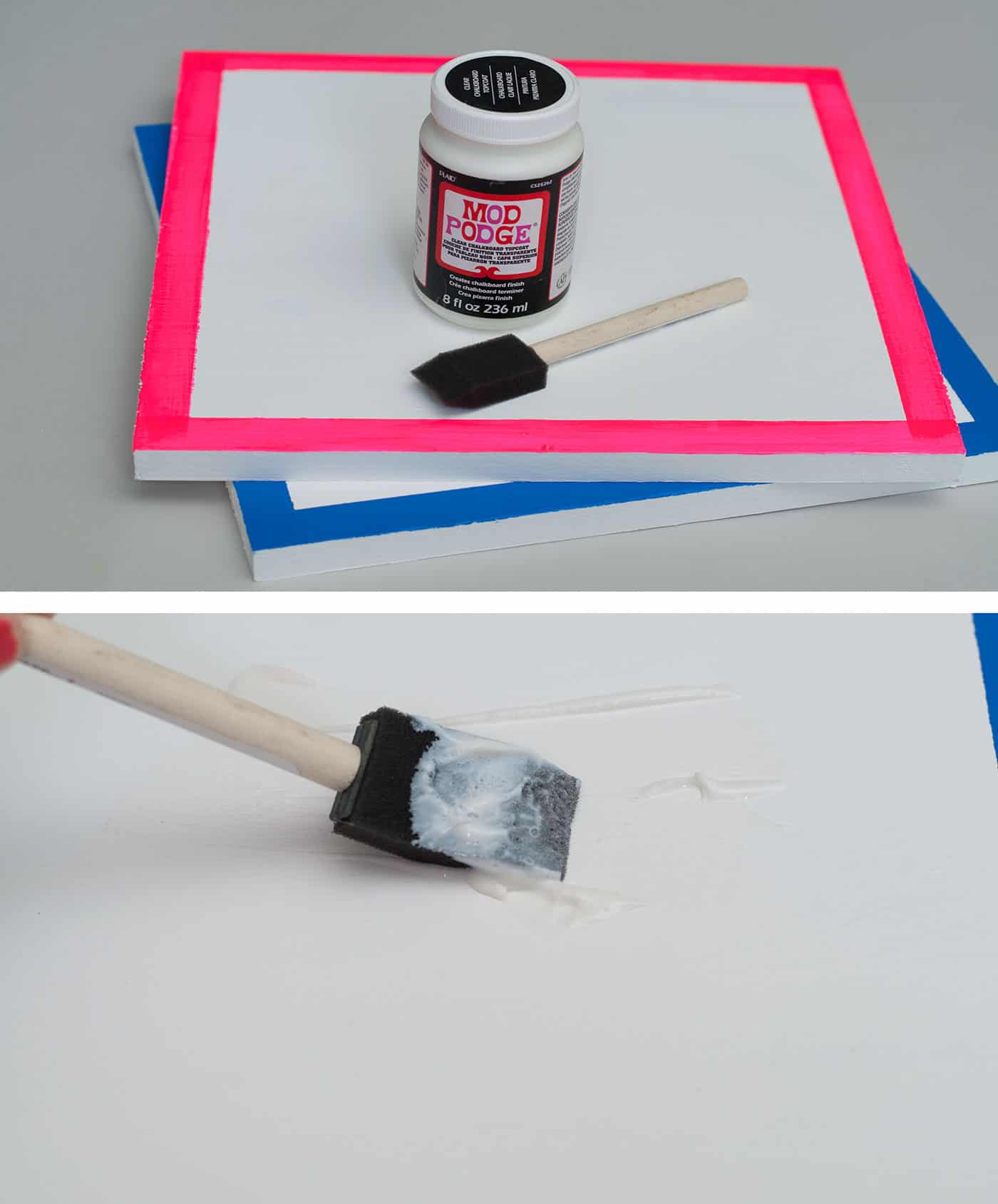 Step 5 – Seal Chalkboard
Now let's finish up this project by sealing it with some chalk. I went over the whole chalkboard with a piece of chalk and made sure to rub it in with my fingers. Once you're finished, then you're ready to start using it!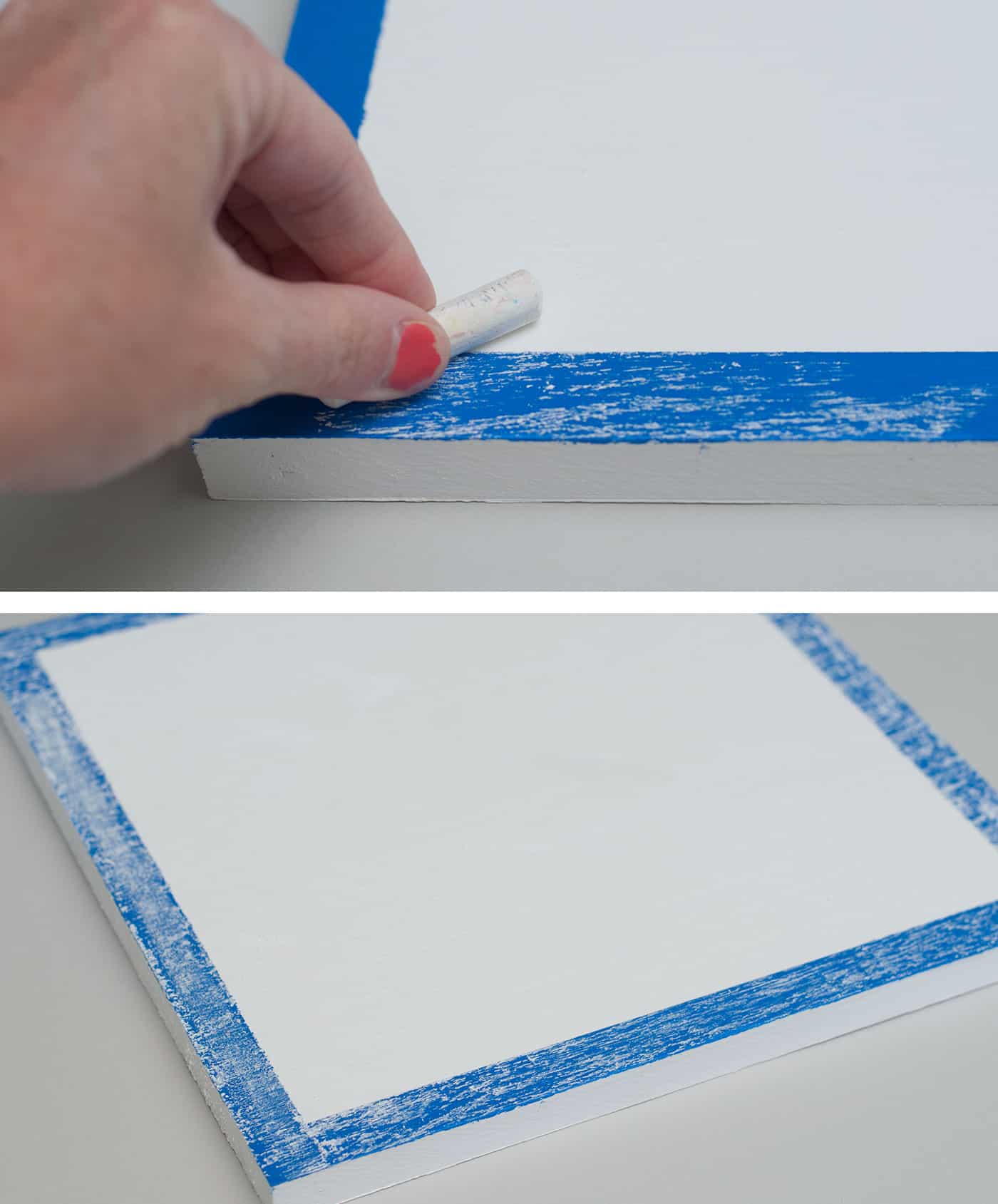 Finishing Touches
My boys have had a great time playing with their chalkboards, we've even been using them for learning time which it great!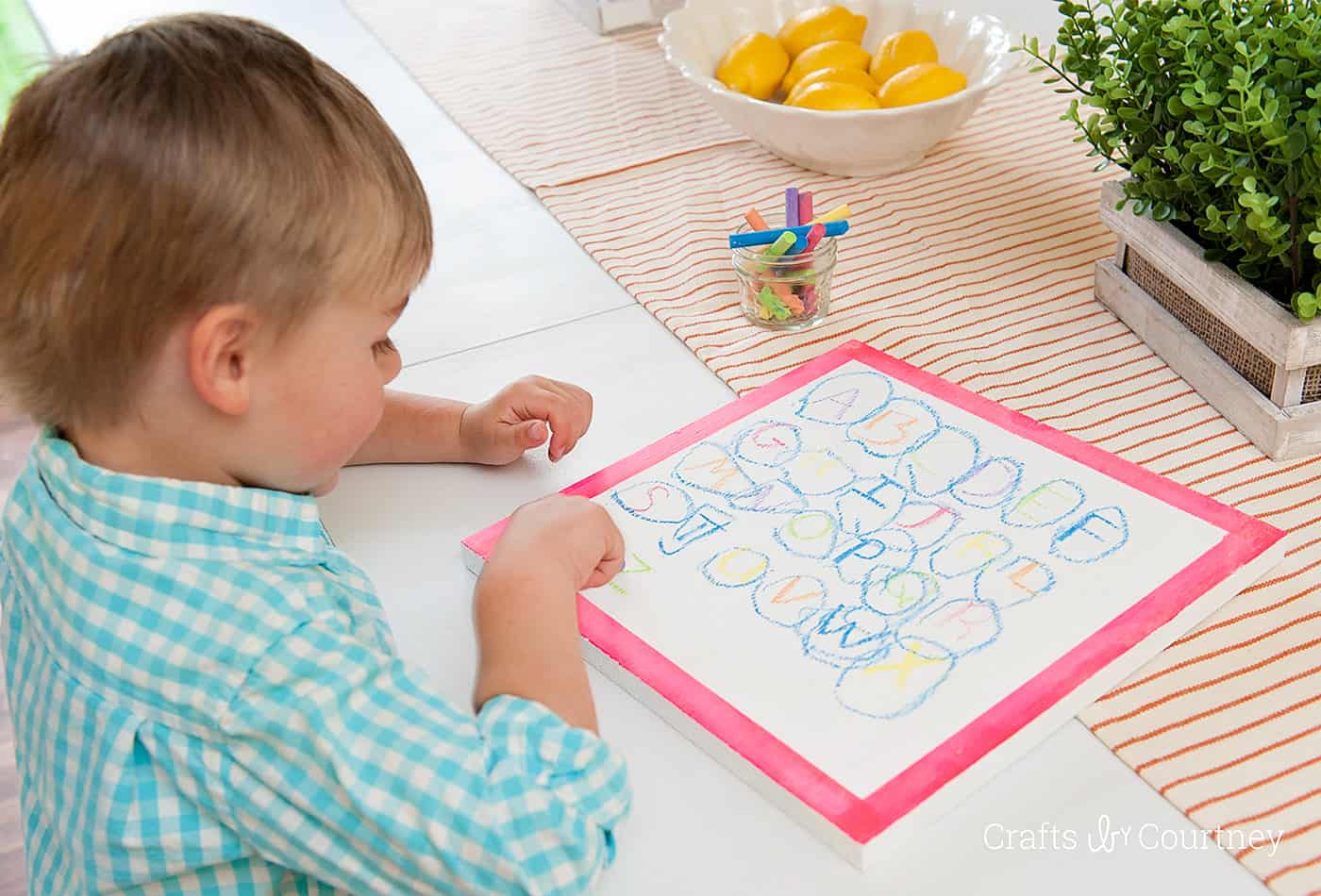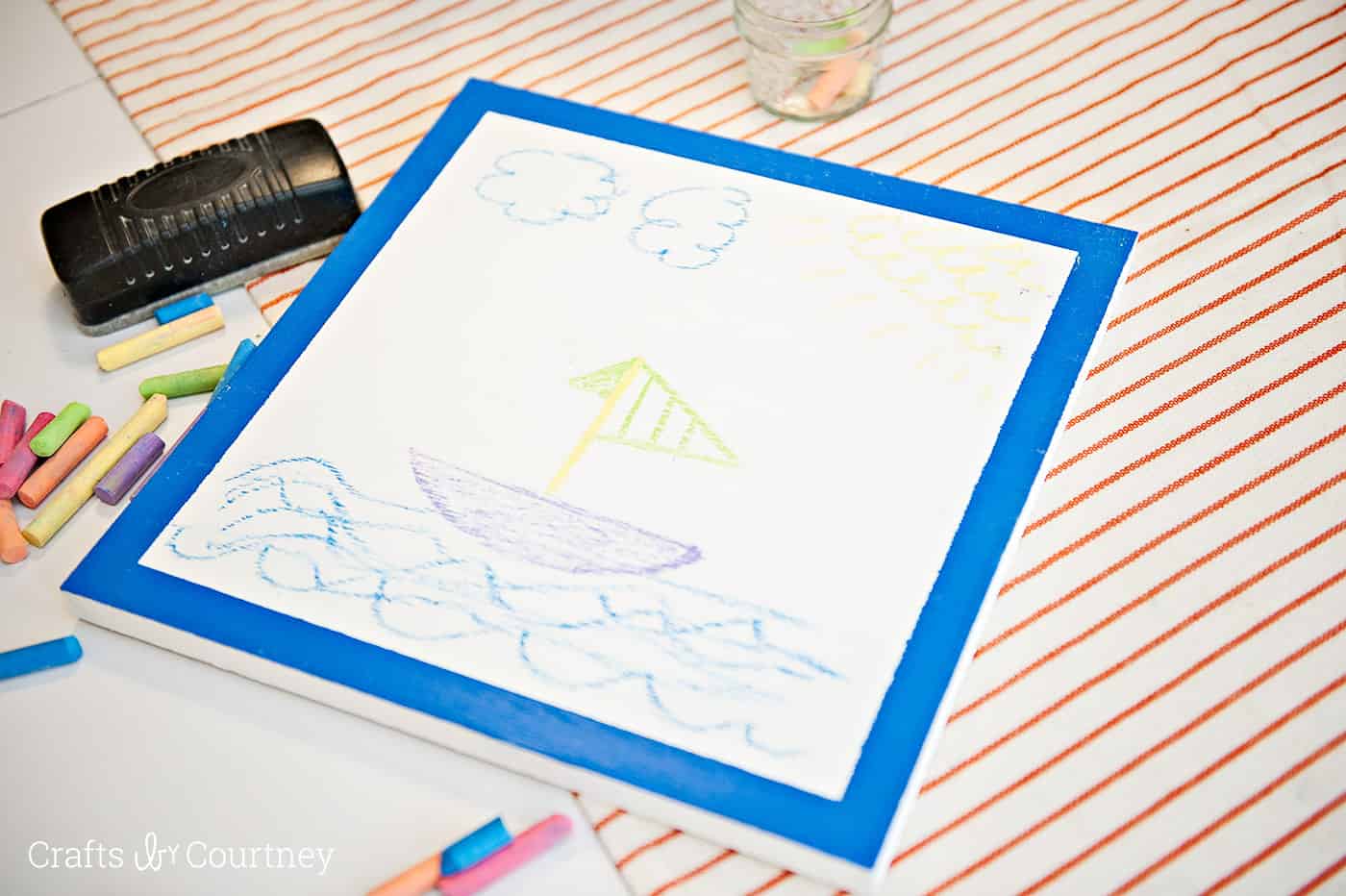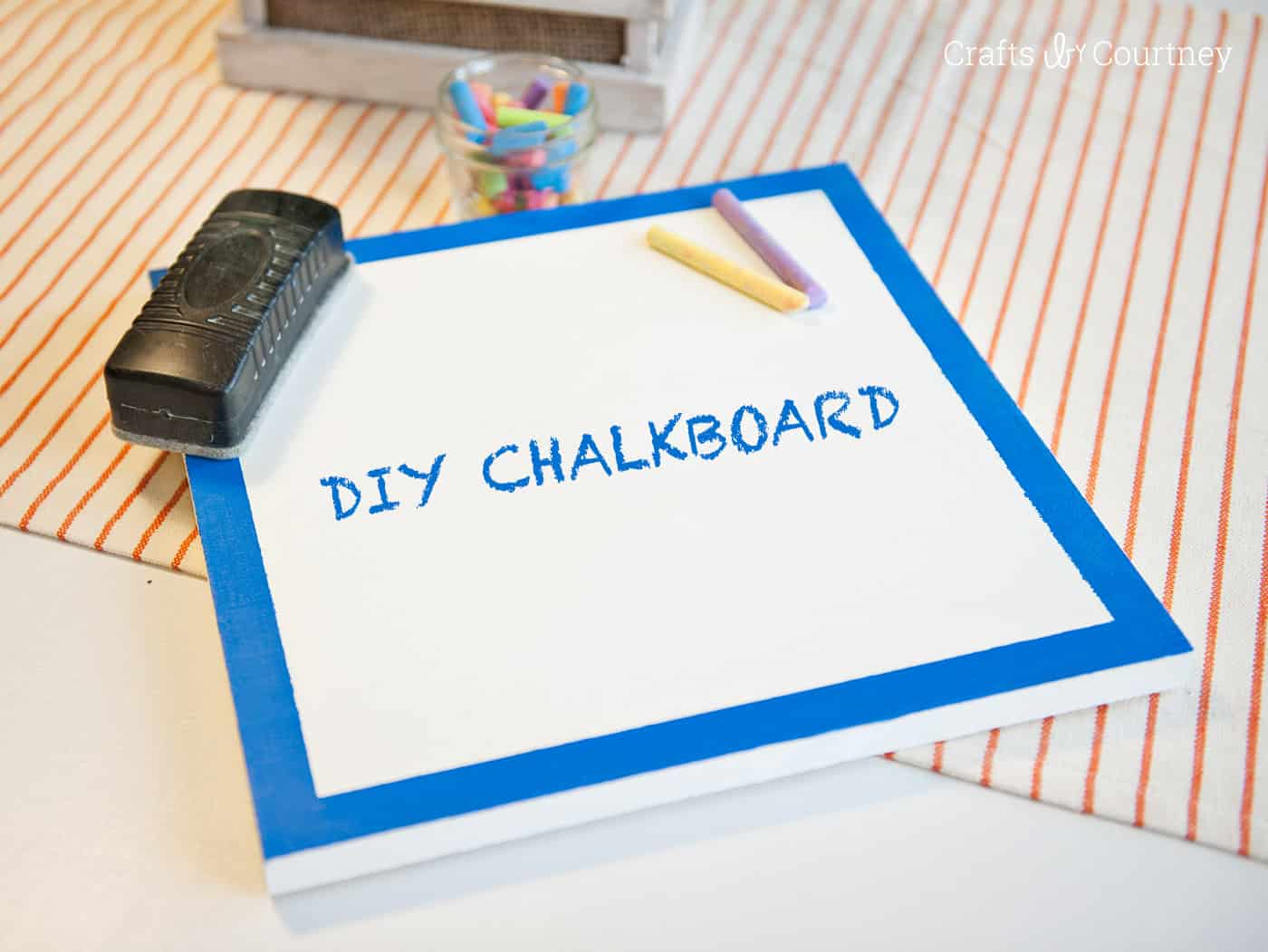 I'm so glad I did this DIY chalkboard project; I think this is a great project for kids to play with or even an adult to use. Now that you know how to make a white chalkboard, will you try it? Let me know in the comments!
I am thinking about using some velcro command strips to hang them on the wall. When the kids are done drawing you can hang them on the wall until they decide to draw another picture!
---
If you enjoyed this white chalkboard craft, I'd love for you to check out these other ideas: