This unique Valentine's Day cookie gift tag looks like a real cookie, but it's really a salt dough ornament with fake jelly!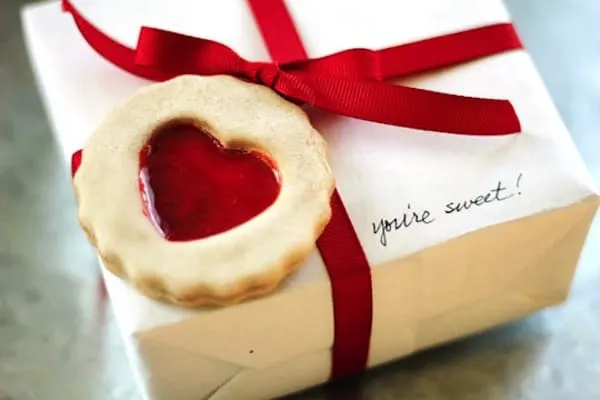 Vanessa from Tried and True has made the absolute best Valentine's Day gift tags ever. If you'll notice above, they look just like real cookies!
I'm pleased to have Vanessa here today to share the tutorial with you. I love her blog and her style. I will let her share her tutorial to make her very special Valentine's Day gift tag.
---
Add a super sweet Valentine cookie DIY gift tag to that special gift and you're sure to melt hearts! You're going to need some salt dough to start with.
I like this easy salt dough recipe but really, you can use any of them. And what gift to add the tag to? Visit Tried and True for the Honey Strawberry Sugar Scrub and free printable!
Valentine's Day Gift Tag
Materials
salt dough
cut-out cookie cutter
bronzing powder (optional)
small piece of wire
strong glue
gel food coloring
toothpick
Instructions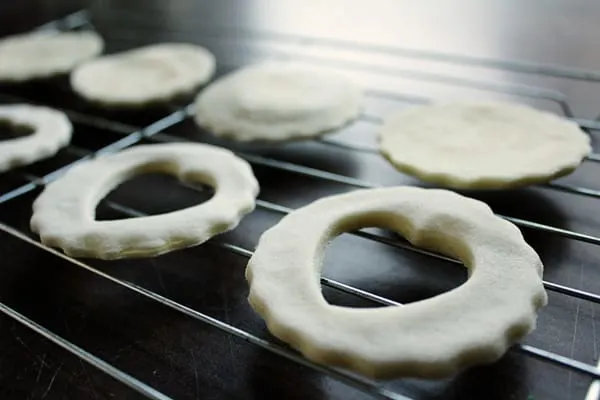 1. Prepare, cut and bake your "cookies." Major brownie points if you're able to get them perfectly golden. If not, don't worry! We'll fix them in the next step. Allow to cool completely.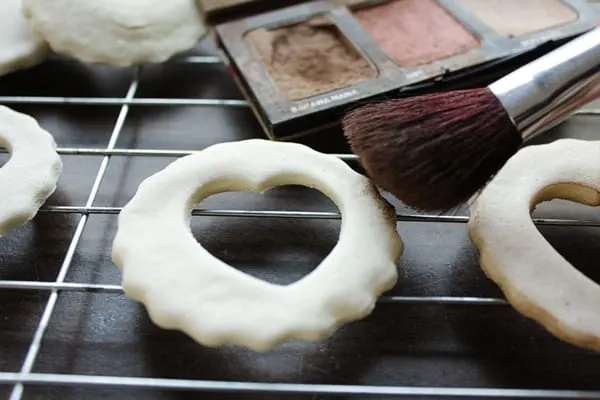 2. Now to make your perfectly browned cookies . . . with bronzing powder. Gently brush the edges with a make up brush and bronzer. Don't go too crazy. You want them to look like they're fresh out of the oven, not fresh out of Jersey Shore. Don't they look more realistic now?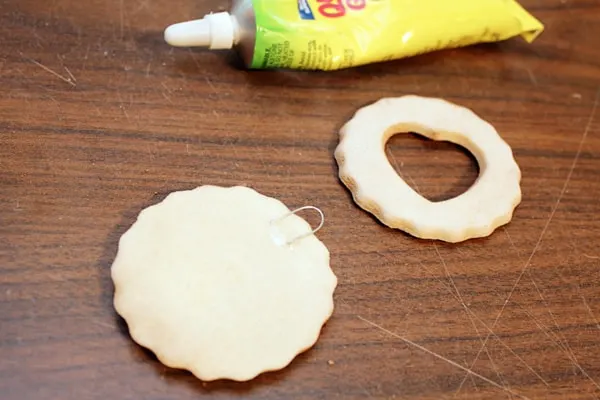 3. Attach a small piece of wire to the inside of the back cookie with strong glue.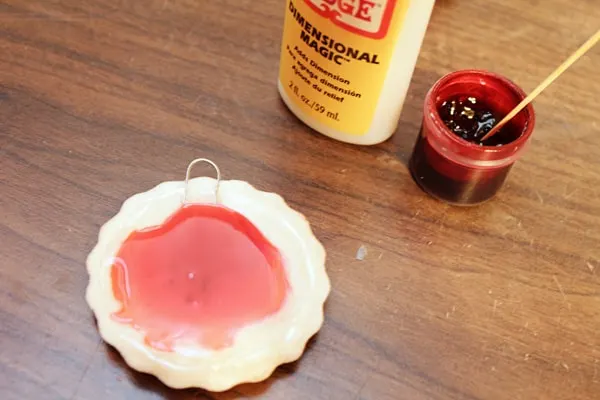 4. Now the fun part, making the jelly! First, make a border around the edge of the cookie with your glue to prevent the Dimensional Magic from dripping off. Apply a liberal amount of Dimensional Magic to the center of the back cookie.
Using the toothpick, mix in gel food coloring until you are happy with the color. Don't worry if you don't add enough Dimensional Magic; you can add more after the cookies are sandwiched together.
Squeeze the two cookies together and lay perfectly flat until the Dimensional Magic is completely dry.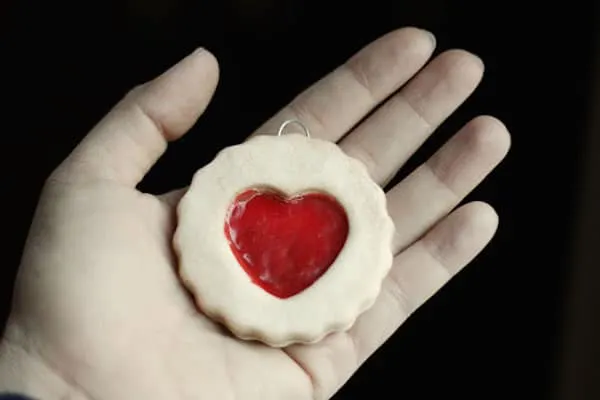 5. Once the Dimensional Magic is hard, you're good to go with your Valentine's Day gift tag! Just string your wrapping ribbon through the small wire and tie a big, beautiful bow. I promise, your Valentine is going to love you!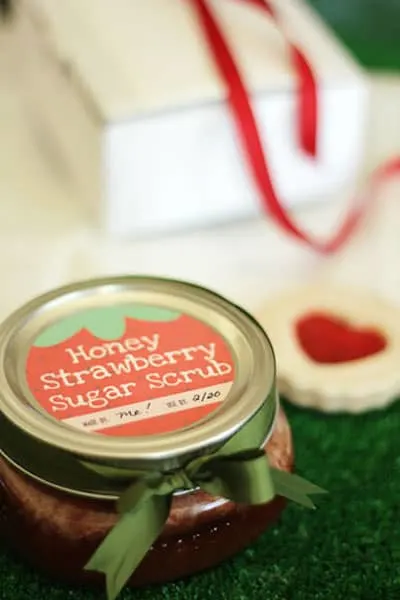 Please visit Tried and True for more of Vanessa's greatness.
---
For another fun gift idea for Valentine's Day, try this Valentine's Day candy jar!