Adult coloring is all the rage these days, as I'm sure you know! I've done guides over on DIY Candy that show you how to color and what the best pencils are for coloring. I've also give you the ultimate guide to free coloring pages over there. Are you wondering what to do with finished adult coloring pages? In this post today, I'm going to show you what to do with your coloring pages once you are done creating them!
Yep, you need to get those finished coloring book pages out of the coloring book and onto a project.
If you don't want to cut up your coloring books for whatever reason, make a color copy to complete these projects. I don't mind cutting mine up because guess what – that gives me a reason to color another! Enjoy these 10 projects . . . a lot of them using decoupage . . . that will turn your coloring into useful crafts.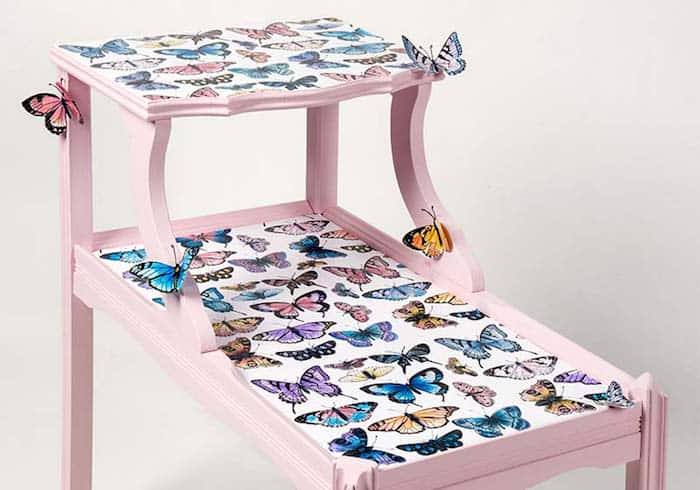 Decoupage a side table with your coloring pages – and Plaid even provides a freebie that you can print and color.
Lines Across turns her fabulous adult coloring pages into handmade bow for packages. What a fun way to jazz up craft paper!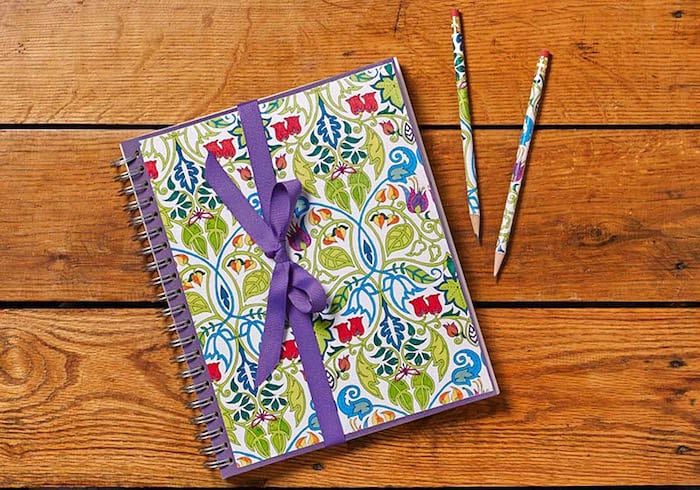 This journal makes the perfect gift, and uses Matte Mod Podge to seal. Give to a best friend or mom for Mother's Day (and don't forget the pencils!).
I'm loving these keychains at DIY Candy, which are actually made with Shrinky Dinks. And you get the added benefit of Dimensional Magic to seal!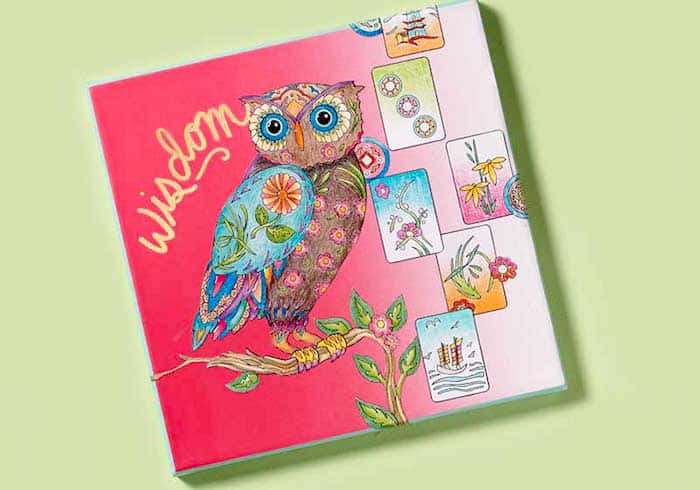 Adult coloring pages are perfect in mixed media. This tutorial shows you how to create custom wall decor from your finished coloring pages!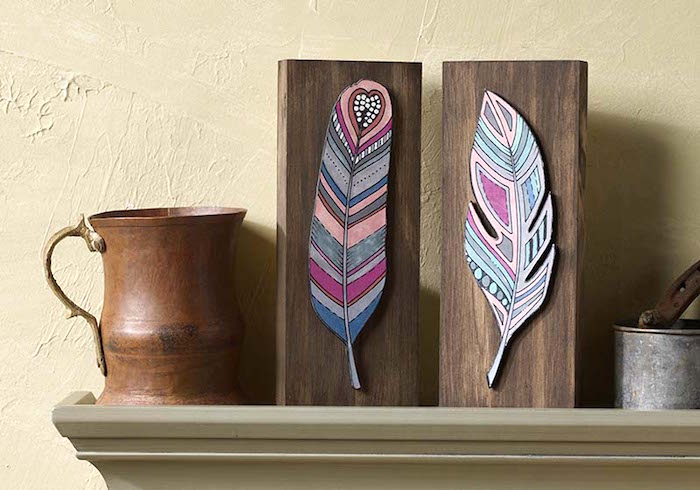 Create a whimsical home decor accent with this feather art at Plaid Crafts. When it comes to adult coloring projects, this one of my favorites!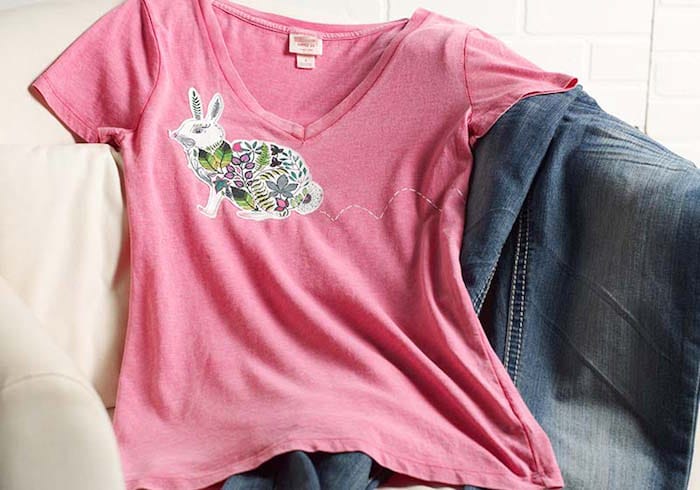 I LOVE Mod Podge Photo Transfer Medium and you will too. Turn your coloring pages into wearable art with this tutorial.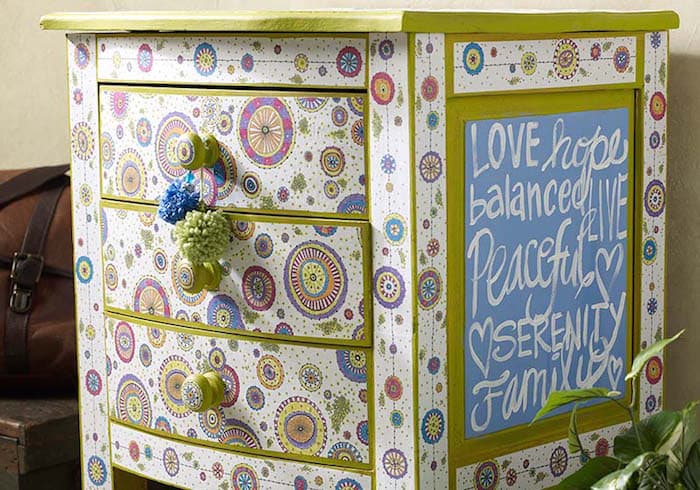 Circles and dots look fabulous on this piece of furniture. Print the free pages and color to your heart's content.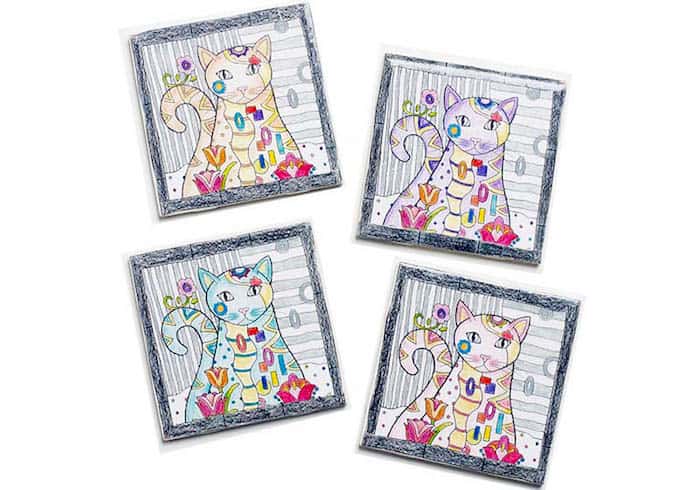 Every good decoupage crafter loves making coasters – learn how to make them with your adulting coloring pages, and Mod Podge.
Scan a coloring page into the computer and iron it on a tote. This tutorial makes it really easy!
What is your favorite project to make with color pages? I'd love to hear in the comments!