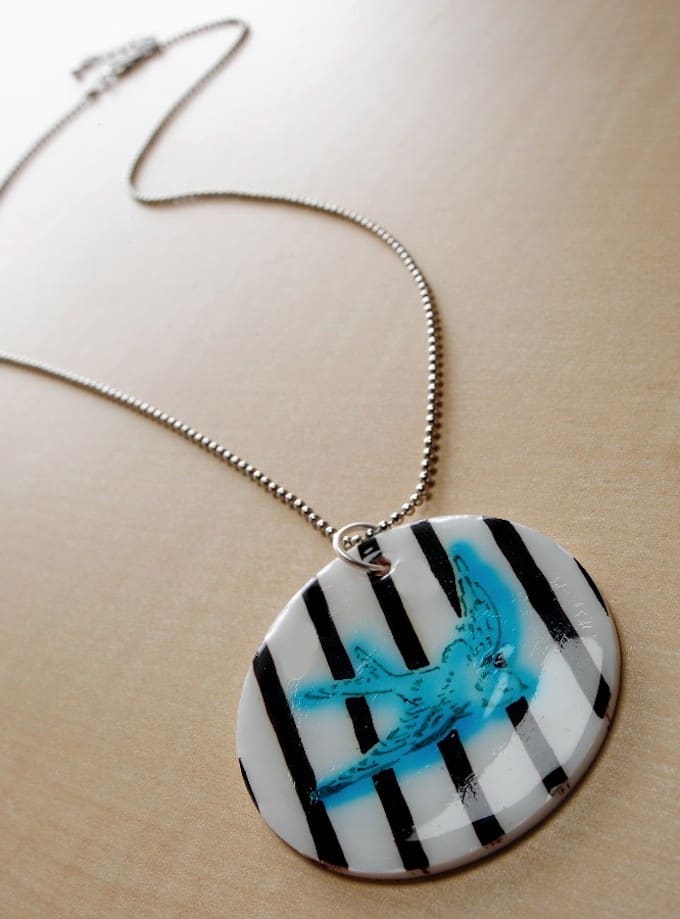 I've been on a DIY jewelry kick for awhile, and I've had some Shrinky Dinks in my stash for about six months – combine that with some Dimensional Magic, and you have a DIY Shrinky Dink necklace! This Shrinky Dink jewelry project is actually a little bit of a CraftFail because it didn't go as planned, but it might be okay. I'm wondering what you think. First I'll walk you through the project.
DIY Shrinky Dink Jewelry
Gather These Supplies
Shrinky Dinks – Bright White Plastic Pack
Stencil One stencil – bird from the Nature 8-Pack
Sharpies – Dark Brown and Teal
Jewelry supplies – silver necklace chain, jump ring
Circle cutter or scissors
Hole punch
Oven to bake Shrinky Dinks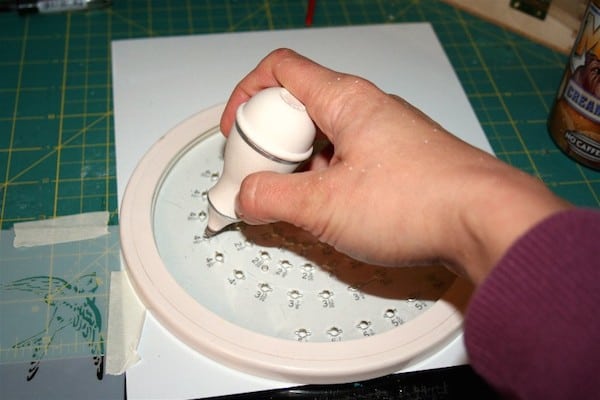 You will first need to cut a circle shape out of your Shrinky Dink material. I used a circle cutter and did about a 3 3/8″ circle (it was completely random, I just made sure my stencil fit), but you can also trace a shape and cut it with scissors. Shrinky Dinks shrink to about 1/3 of their original size and get nine times thicker. It's magic, people.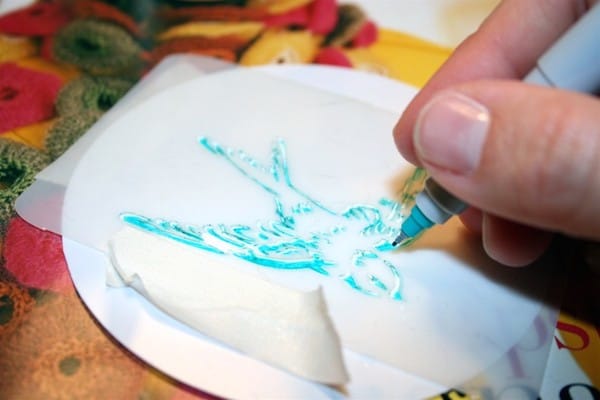 I taped down the stencil and filled in with the Sharpie color of my choice.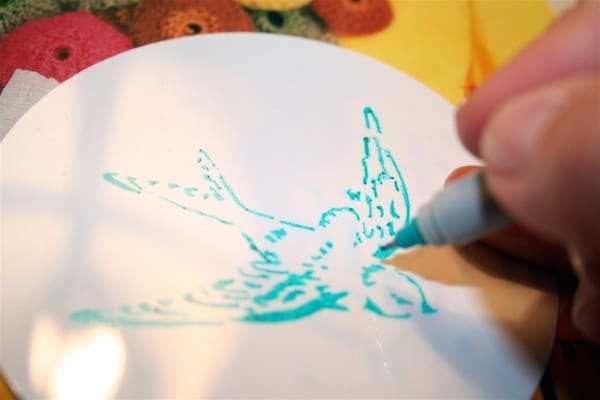 I removed the stencil and then went back in to thicken up the lines.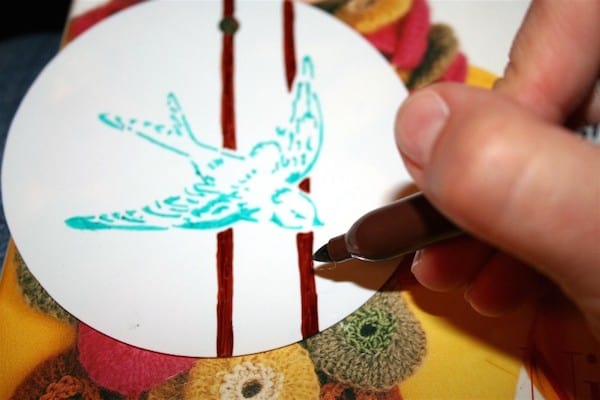 I punched a hole in the top of my disk with a regular sized hole punch. I then used my brown Sharpie to create vertical lines that were as evenly spaced and straight as I could make them. I eyeballed it.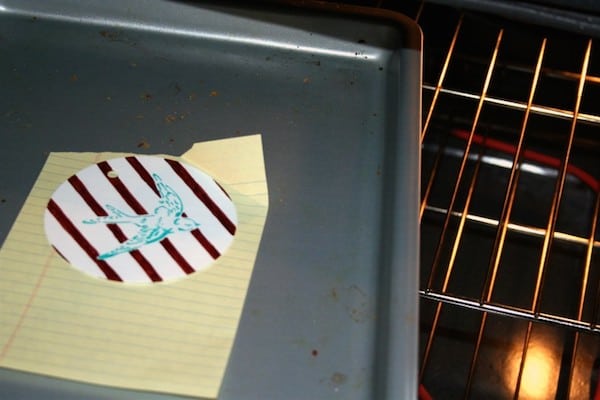 I baked the Dink. I was like a kid in a candy store, sitting there with the oven light on, watching the Dink shrink. There were some precarious times when I thought it was going to fold over on itself, but it ended up righting itself and shrinking correctly. The instructions say if it does fold on itself, you can untwist it and flatten it out while still hot. I allowed my new pendant to cool.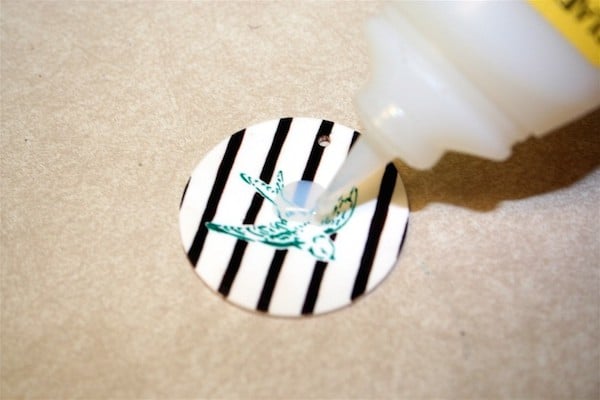 I finished by putting Dimensional Magic on the pendant and allowing to dry. Notice in this photo that the Sharpie ink colors got much darker than they were originally. Also notice that the Dimensional Magic made the ink of the bird bleed but NOT the stripes. Weird, huh? To finish the piece, add a jump ring and a necklace chain.
Everyone that I've asked so far likes the blurring of the bird, but I'm asking you – what do you think of my DIY Shrinky Dink necklace? Feel free to be honest. Is it worth wearing? Or should I flush it into the toilet?
If you like Shrinky Dink jewelry and accessories, visit some projects from my friends below!