Create a fun St. Patrick's Day leprechaun mask using finds from the $1 bin at the craft store – as well as some glitter and Mod Podge!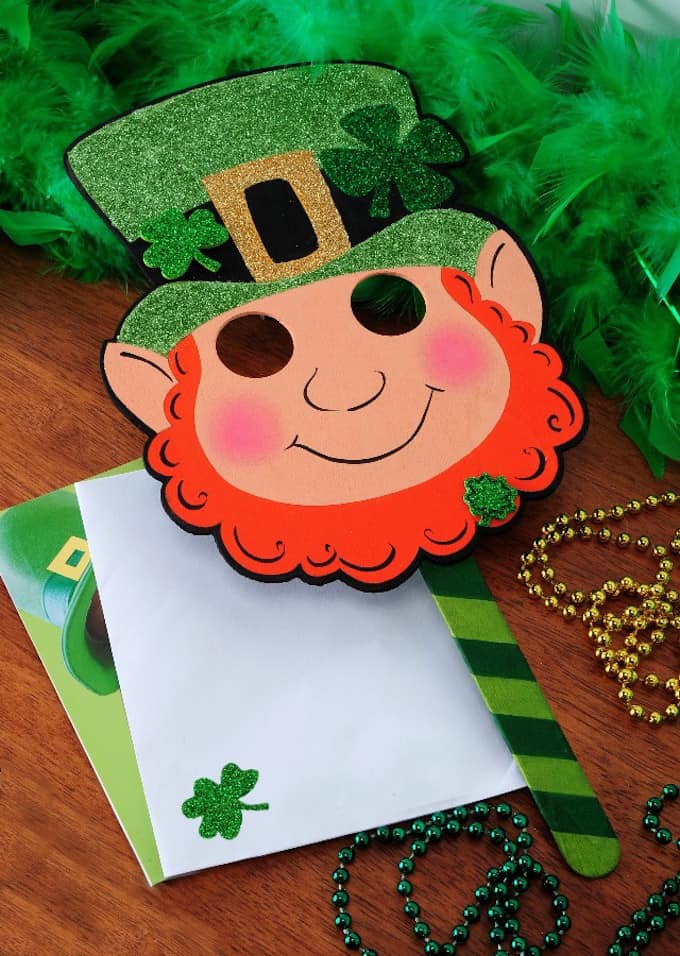 Don't you love St. Patrick's Day? It's almost here! It's hard to think of craft ideas, but there are a few good ones – and we're going to share one with you today.
It's also a great time to use BRIGHT GREEN glitter! Plaid designer Julie Lewis decorate a $1 leprechaun mask that we purchased from Jo-Ann Stores using Apple Barrel paint. Gotta love those dollar bins!
This project is great for the young ones and even for adults! Your co-workers will love you if you jump out from your cubicle with this mask in front of your face. I promise it will be a big hit!
Here's how to make a mask of your very own.
Leprechaun Face Mask
Gather These Supplies
Apple Barrel Acrylic Paint – Black, Christmas Green, Flesh, Harvest Green, Kings Gold, Leaf Green, Valentine Pink
Glitter – gold, light green, dark green
Ruler
Pencil
Various paintbrushes – #1 liner brush, ¼", ½" flat brush, #5 round brush, ½" stencil brush
Wood leprechaun mask or head – I got mine for $1 from Jo-Anns, but you can get on Etsy
Foam stickers – $1 from Jo-Anns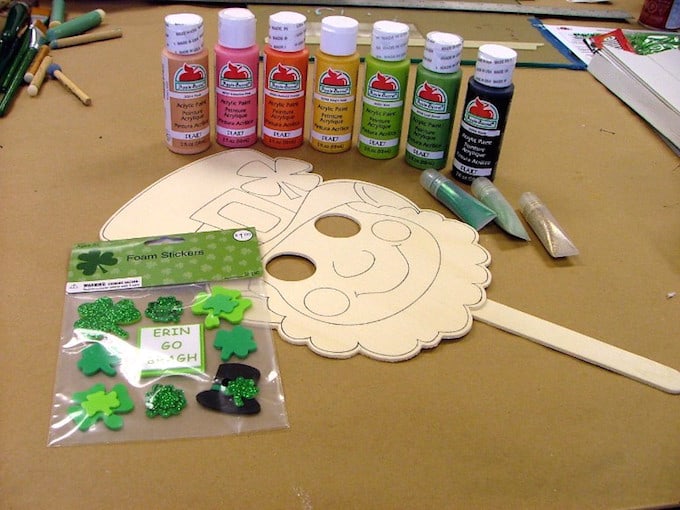 Here are all the supplies (minus the Mod Podge). Can't wait to have fun!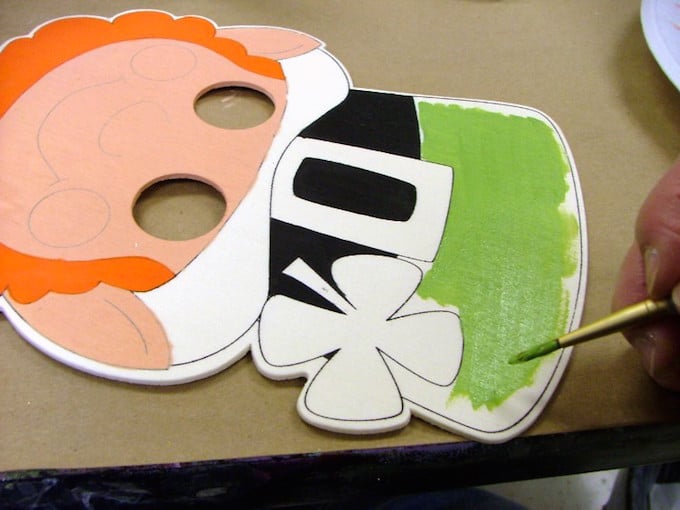 Paint the wood mask in colors shown – use different sized brushes as you need them.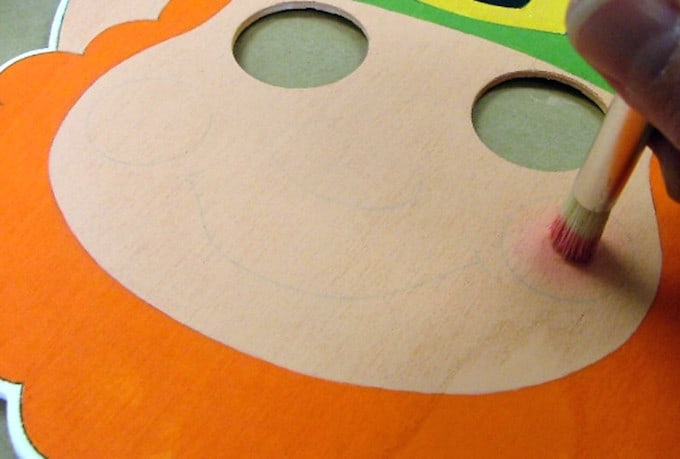 Dry brush the cheeks with a stencil brush (scrub excess paint off onto napkin).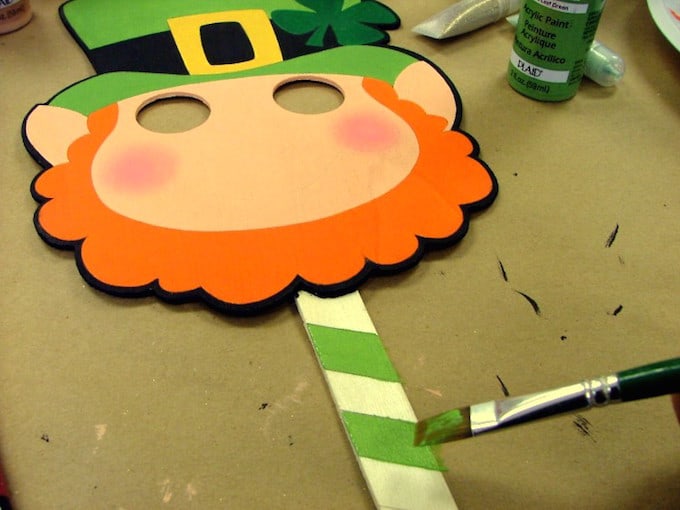 Draw diagonal lines on the handle with a pencil and paint with the colors shown.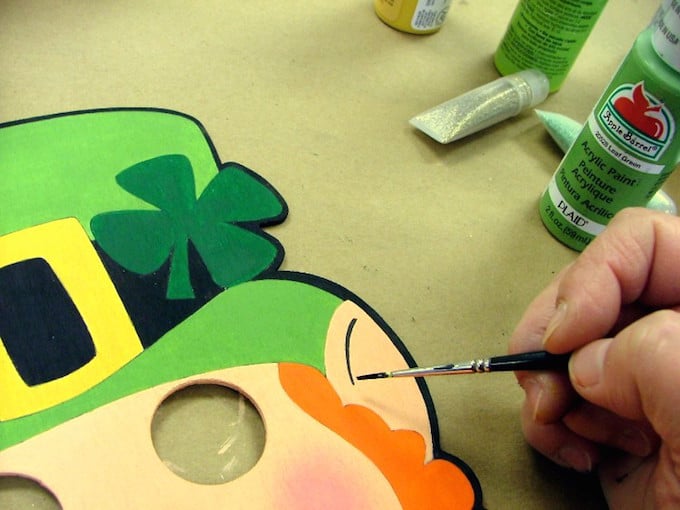 Outline the mask in black – and paint details with a liner brush.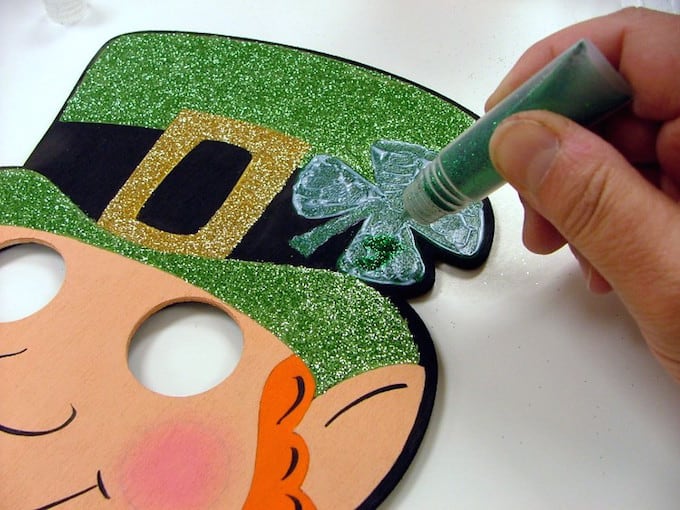 Apply Mod Podge to the areas to be glittered – do one area at a time. Sprinkle on glitter and tap off excess. Attach foam stickers and allow to dry completely before using.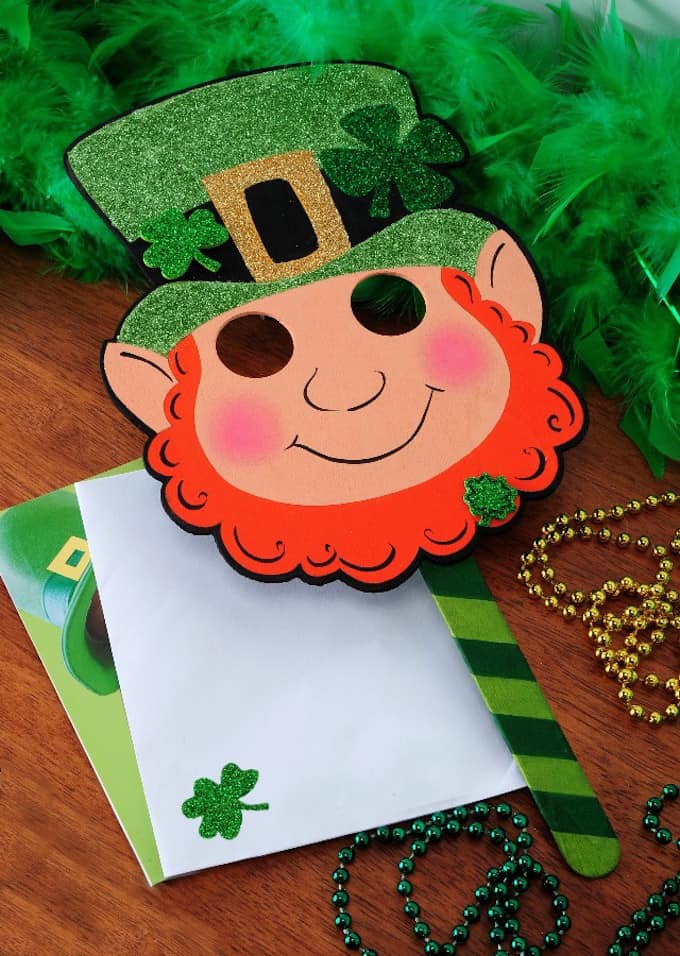 Now you have a mask to celebrate St. Patrick's Day!
---
If you enjoyed this St. Patrick's Day project, check out these other holiday ideas you might also like: