Use scalloped painter's tape to make decorative corkboards with a pattern! Choose your favorite paint colors and let your imagination run wild.
Skills Required: None. Even if you've never crafted before, you'll be able to do the project. Just smooth the tape down thoroughly and you're good.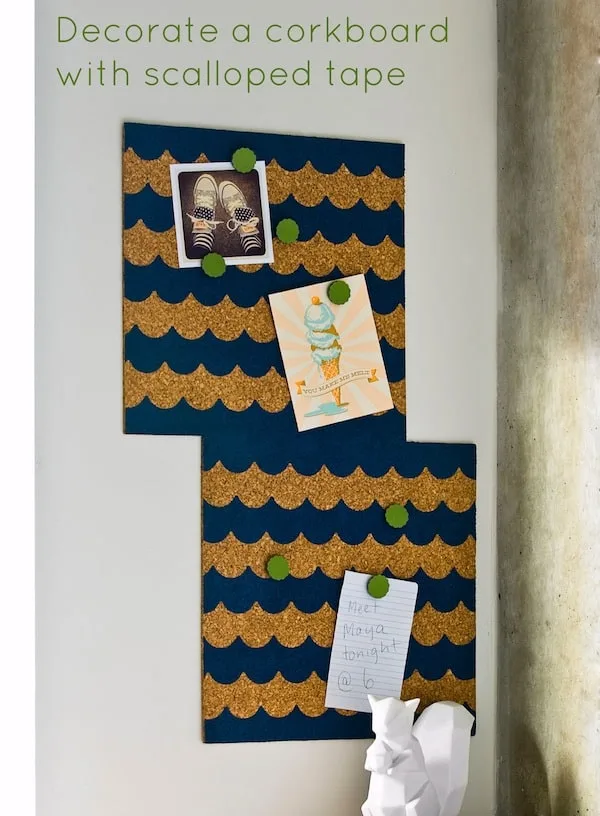 I love scallop patterned things. I also love cute things to paint. I guess I didn't realize how much I loved these things until this most recent project – these corkboards decorated with scalloped patterned FrogTape Shape Tape.
Did you know there was such a thing? Yep. You can get painter's tape in patterns, and that is exactly what Shape Tape is.
When presented with the challenge of using it for home decor, I knew exactly what I wanted to do: decorative corkboards with one of my favorite paint colors.
I have a plain section of my wall that I recently removed a picture from that needed a use . . . and a mini corkboard set was perfect. And of course, because I'm a Mod Podger, I added some Mod Podged thumbtacks.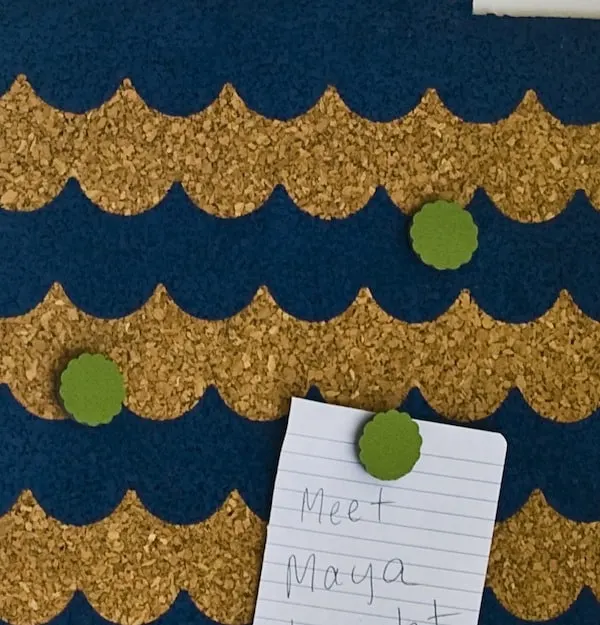 Here's a close up of the scalloped pattern and thumbtacks. I think the thing that most impressed me about the Shape Tape was the crisp edge that it maintained while using the paint.
This is because of patented PaintBlock Technology, a super absorbent polymer that reacts with the water in paint and instantly gels to form a micro-barrier that seals the edges of the tape, which helps prevent paint bleed.
Amazing, huh? And it really worked! This would be a fun project for a home office, craft room, kids' room, or back to school/dorm room. There are so many uses for these!
Here's how I decorated a corkboard and made the thumbtacks.
Decorate Corkboards
Gather These Supplies
Corkboard – I used 12 x 12″ tiles I got from the craft store
Acrylic paint – navy and gray
Scrapbook paper – you just need a small sheet or scrap
Scallop punch – 1″
Wood circles – 1″
Thumbtacks
Craft glue
Paintbrush
Tape the Cork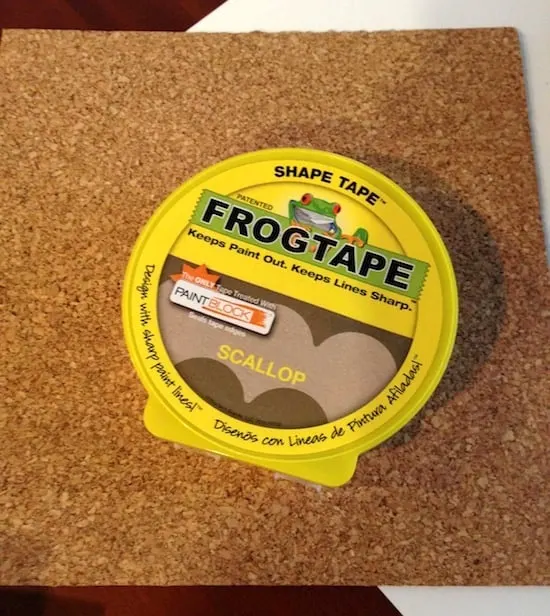 Grab your corkboard and Shape Tape. I used corkboard 12 x 12″ tiles from the craft store with little adhesive squares that you add to the back to attach them to the wall. Make sure that the tiles are thick enough to accommodate the thumbtacks and don't poke into the wall.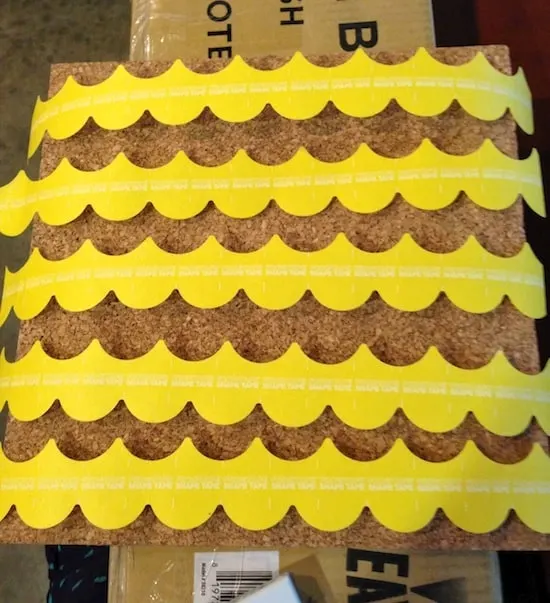 I laid out the Shape Tape to see how I wanted to organize it. At first I thought I'd use six strips across, but then I went for four. It's really up to you. AND you can measure if you like – I just eyeball things and it seems to work out.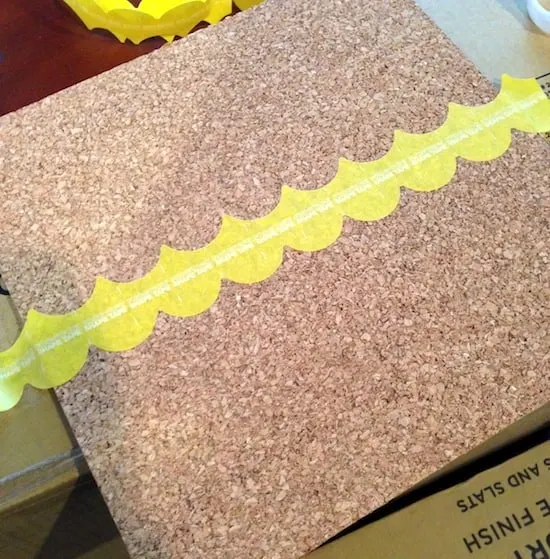 The Shape Tape is awesome because the back has two parts to it – so you can remove half of the backing, place the tape down and then remove the rest and secure it. Smooth, smooth, smooth.
Paint the Cork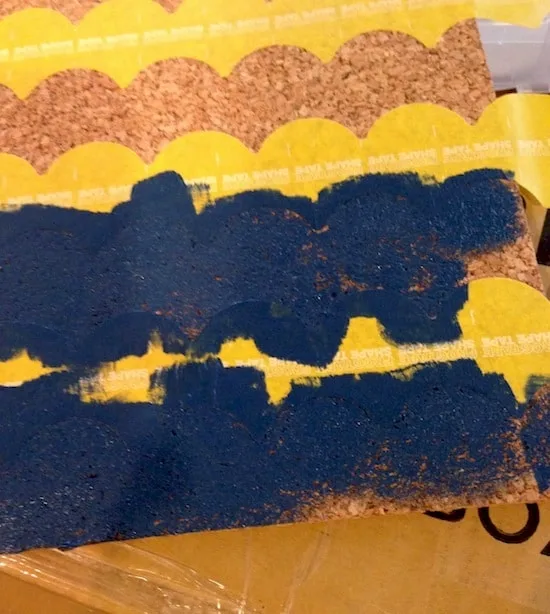 Then you'll paint. It takes awhile to paint cork, but acrylic paint works just fine. Your decorative corkboards are close to being done!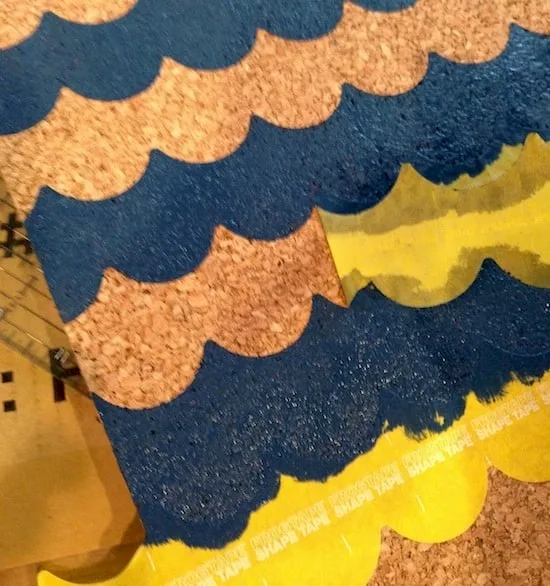 Peel the tape up while the paint is still wet. You are going to freak out about the clean edges. I couldn't believe that it really worked! Now time to make the decorative thumbtacks.
Make the Pins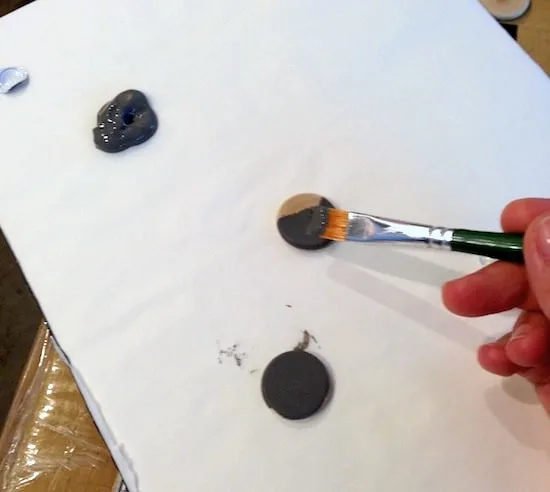 Paint all of your wood circles and let them dry. I gave them a few coats on both sides.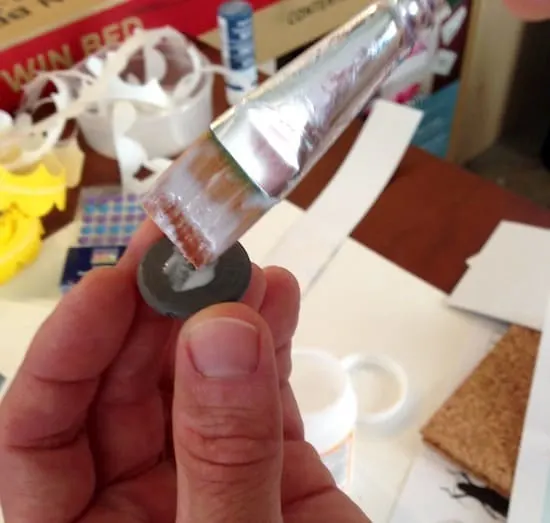 Add Mod Podge to your wood circles and place the scrapbook paper down – smooth thoroughly. You can Mod Podge over the top of the paper if you want, but you don't have to. I didn't.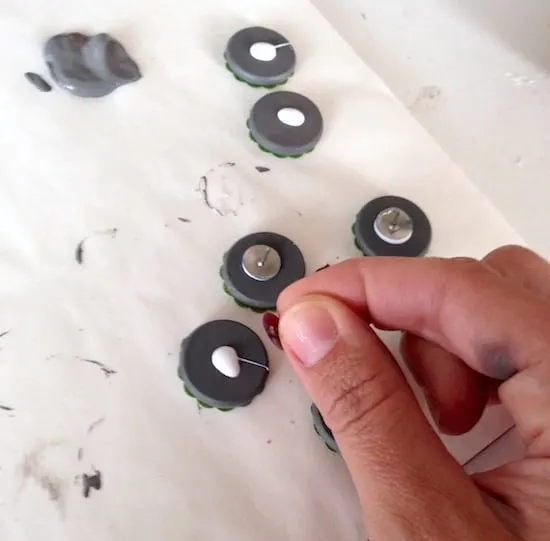 Use craft glue to attach the thumbtacks to your wood circles. Let them dry.
Hang the Cork Board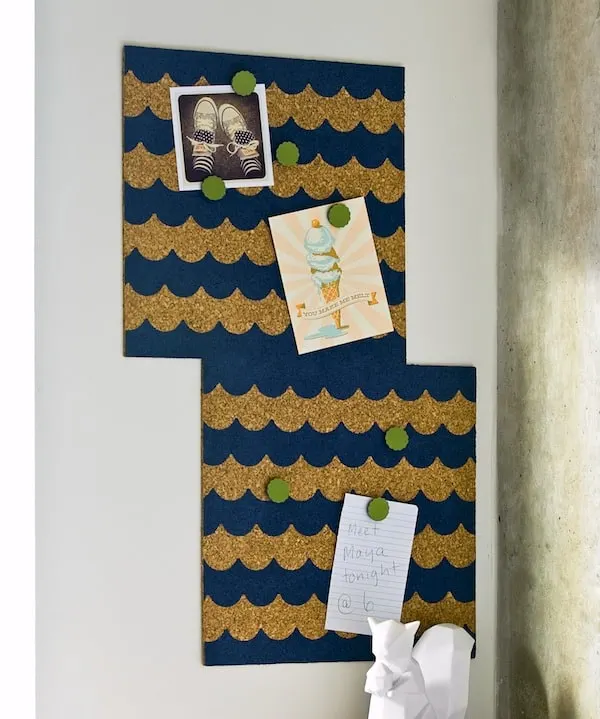 I hung my decorative corkboards with the adhesive squares that came with the tiles. Then I got busy pinning things up on them. What do you think? I think that Shape Tape is completely amazing!
---
If you enjoyed painting these corkboards, you might also like these other related decorating posts: