Children absolutely love finding lunchbox jokes when they open their brown bag! Get a free printable sheet of four here. So cute and funny!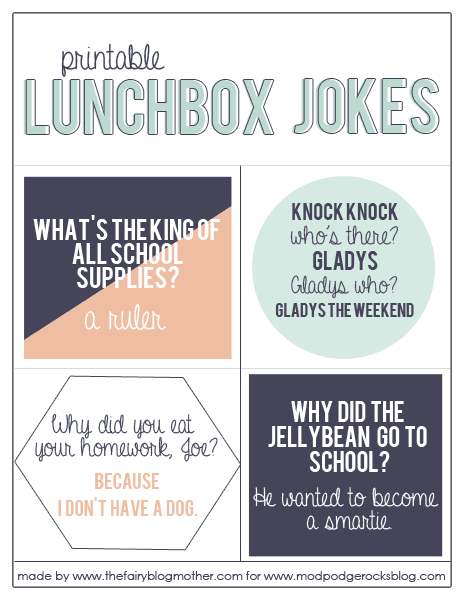 My mom is a first grade teacher, so naturally, she is always telling me about all the cute things parents do for their kids.
One of the things she told me about what putting cute little notes in their child's lunch box so that they knew their mom was thinking about them. Since I first heard about them, I've noticed how popular lunch box jokes have become!
While I thought this idea was sweet, I thought back to my school days and realized I'd much rather find a joke in my lunch box than some mushy note (sorry, mom!) . . . so, here you have it! Some printable lunch box jokes to add to your kids' lunch.
Do you want more lunch box notes to share? I've got a bunch of options for you at my blog DIY Candy below: