Learn how to make hot chocolate ornaments from recycled toilet paper tubes! Aren't these cute? And they are so easy to make too!
Skills Required: Beginner. It helps to have some crafting experience just for the part where you'll be turning the tube into a cup. Having said that, it's a simple project.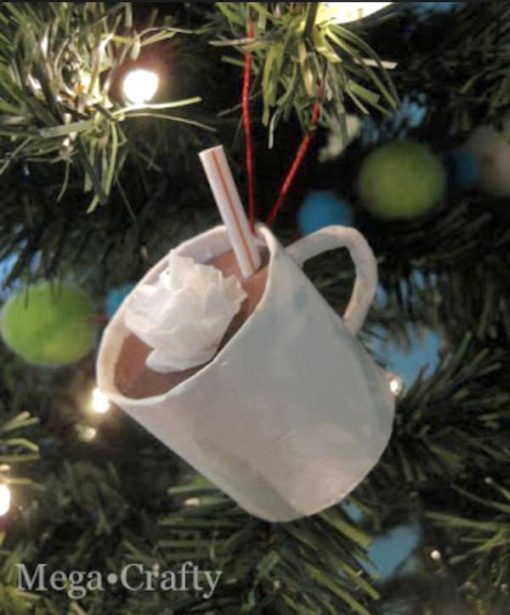 I just about died when I saw this hot chocolate cup Christmas ornament on Mega*Crafty. It's ridiculously cute! This lil' guy is also made out of recycled materials.
You never would guess that this was a paper tube, would you? I love making things with toilet paper rolls, especially when people have no idea what the item started out as.
The way that Meg came up with this tutorial is pretty smart. One tube makes five Mod Podge ornaments, and the process is so easy that you're going to want to make a whole tree of these.
I can't do this craft enough justice by talking about it, so visit Meg here to get the full tutorial for hot chocolate ornaments.
---
If you enjoy making Christmas ornaments, I'd love for you to check out the following holiday project ideas: