Hello everyone, it's Rachel from Lines Across here with you to share a fun and festive DIY coasters tutorial. There are a million ways you can transform plain white tiles you can find at Home Depot for less than a quarter with Mod Podge, and using tissue paper is definitely a fun one.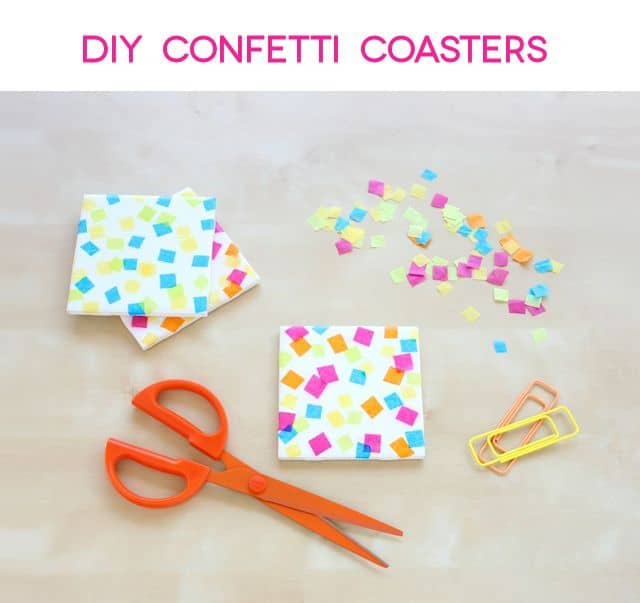 What you need:
Tiles
Mod Podge Dishwasher Safe
Tissue Paper
Scissors
A paint brush
Felt
What you do:
1. Start by lightly cleaning your tiles with rubbing alcohol. Cut up pieces of tissue paper into little squares. You could also use a circle punch or cut triangles or rectangles or really anything you can come up with.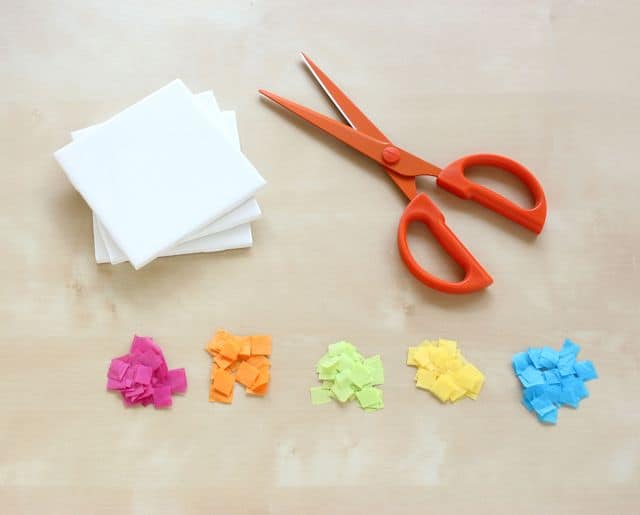 2. Cover your tile with a medium coat of Mod Podge. Place the pieces of tissue paper directly onto the tiles. I had fun making different color schemes for different coasters. I let some of the squares fold over the edges. You may need to dab a little extra Mod Podge on the edges when you fold them over.
3. Let this first coat dry before you add another one! I learned this the hard way. When I tried to add a second coat too soon, it smeared a little bit of the tissue paper's dye into the Mod Podge. When I waited to add a second coat, this really didn't happen at all.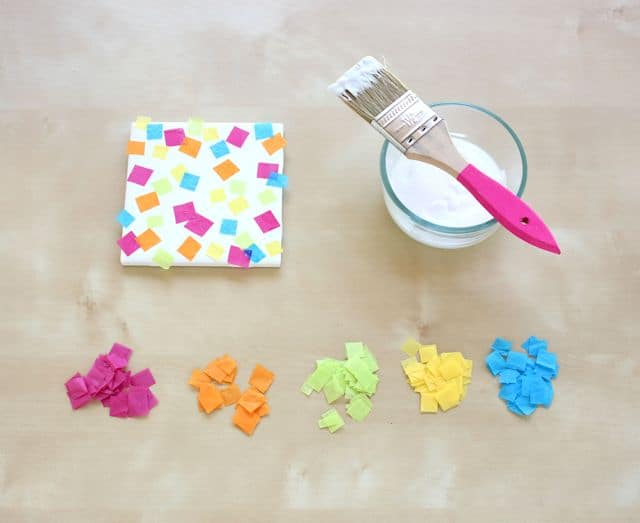 4. Optional: You may even want to add a third coat after the second coat has completely dried. Add felt circles or a big piece of felt to the bottoms of the tiles so that it won't scratch your furniture, and enjoy!