Collect cards at your wedding in style. This DIY wedding card box from a suitcase is trendy and easy to make . . . and easy to pack after the party.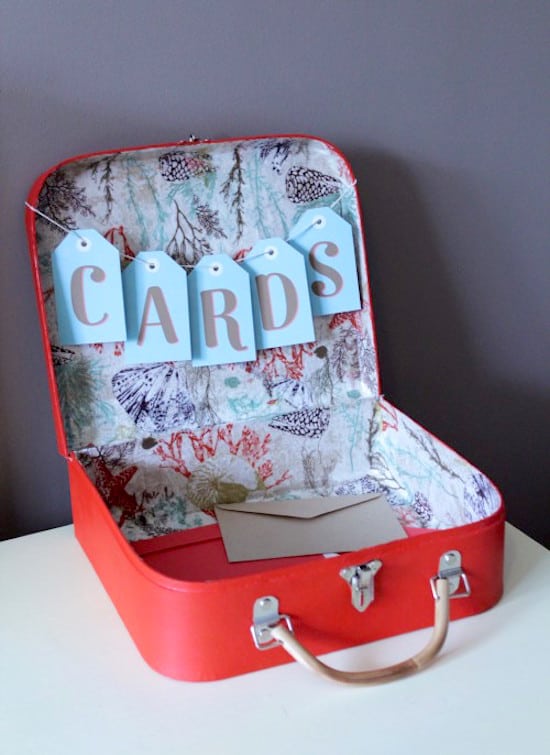 I love handmade weddings. It's the little touches that make them special – touches like this DIY wedding suitcase card box.
It's hard to believe it started out as a homely cardboard suitcase . . . but with a little paint, Mod Podge and napkins it was transformed into something worthy of a wedding day.
I especially love the tag banner (which you can download at the site). You'll find the step-by-step for this wedding card box at the link below.
Suitcase card box at Polka Dot Made